Sometimes I take a look at my life and I wonder if the drinking, adipose tissue and cardio allergy are all check-boxes on the "needs to make a change" index. Then I look at Dennis Hof, famed legal pimp and deadest assemblyman-elect in the history of Nevada, and I think, "Damn, that man made it to 72!"
Save for the fact that Hof (allegedly) didn't drink, smoke or do drugs.
Can you believe such a man was a teetotaler? Dude owned a Bunny Ranch, did all his schmoozing from a bar and presided over Lamar Odom's absolutely hellish 2015 overdose. You might think he would be up to his eyeballs in cocaine and triglycerides, but physiologically speaking at least, the man was a saint.
I guess I'll just keep hitting the gym. (STILL NO CARDIO, THOUGH.)
Must Read
"Scenes from the Parking Lot of Dennis Hof's Casino Memorial"
Zaron Burnett traveled to Carson City, Nevada, to attend the memorial for America's first mack-daddy politician, Dennis Hof — owner and operator of The Moonlite Bunny Ranch brothel, and until his death last month, candidate for the Nevada Assembly's 36th District. There were pimps, there were prostitutes, there were politicians. There were kind words for the deceased, and anger toward the media. What there was not, however, was any discussion about the many accusations of sexual assault against Hof. READ MORE
A Film Critic On… 'The Girl in the Spider's Web'
On what it is: "The newest film about Swedish goth cyber-hacker Lisbeth Salander."
On why Swedish doms might like this movie: "The Girl in the Spider's Web will provide a fix of Nordic suspense with a bit of kink."
On beauty being only skin deep: "It's distractingly pretty. Just about every image is meant to wow you. And I suppose, on that level, the film succeeds. But it's barely a movie."
On imitation being the sincerest form of flattery (but not a winning movie formula): "The new film is just aping David Fincher, who directed 2011's The Girl With the Dragon Tattoo with his usual icy crispness. Fincher at least has his own aesthetic. [Spider's Web director Fede] Álvarez is just ripping off another filmmaker's style."
On tone: "The Girl in the Spider's Web wants to be moody above all else."
On existentialism: "The Girl in the Spider's Web is a film full of cool/awesome/rad/pretty shots, but because they're free of any associations, they just sit there on the screen, devoid of meaning."
Read the rest of Tim Grierson's take on The Girl in the Spider's Web, here  —  including why Fincher's The Girl With the Dragon Tattoo might still have the best opening credits sequences ever; why Spider's Web makes it official that we're in the "soft reboot" era; and why Lakeith Stanfield makes every movie that he's in better.
Come in with the Milk
Milk: It does a body good. Or does it?!? It may surprise you to learn that milk isn't just "milk." There are actually multiple ingredients in many brands of milk. For example, the brand we tested, Lucerne Two Percent Reduced Fat Milk, had four: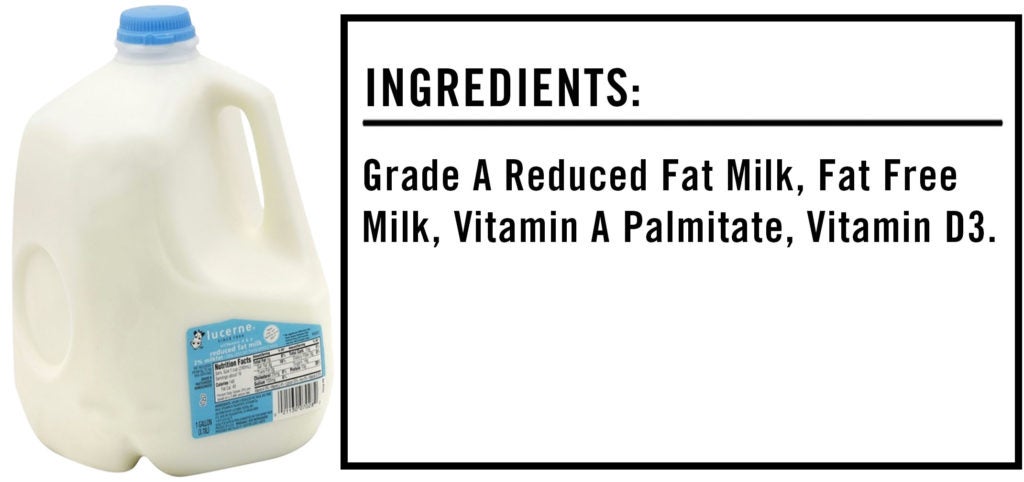 That all looks… perfectly fine. Personally, I'm interested why, if Grade A Reduced Fat Milk is the first ingredient, I'm not just having a glass of that. And what the heck is Vitamin A Palmitate? Both good questions, and thankfully, both have answers.
Hustle and Flop
If you use social media, you've for sure seen "hustle porn": Those inspirational YouTube interviews where some life-hack guru promises that with a little hard work, you too can be Elon Musk. The thing is, hustle porn has normalized endless amounts of work in the name of "making it" and turned working into a "lifestyle brand." But the success of hustle porn comes at a massive, hidden cost: Namely, our physical and mental health.
Y'All are Saying "Y'All" a Lot
Welp, the South finally won one — they've got everyone saying y'all now.
Baby's Got the Bends
We here at MEL have firmly established that men, big dumb animals that we are, can, and occasionally do, suck their own penises. Guys who say they haven't tried to autofellate at least once are straight-up lying. Which got us thinking: If men can polish their own knobs, does that presuppose that limber women can go downtown on themselves, too? It's possible — but there are some very good reasons not to get your hopes up.
Pumpin' Away
Most days, people measure their sexual prowess with one simple metric: How long the sex lasted. But what that data point fails to take into account (among many, many other things) is how much thrusting a guy is doing. After all, some guys like to take it nice and slow, others like to jackhammer away. But are they both working toward the same magical number, i.e., an average number of thrusts it takes to nut? And if so, how many pumps does it take to get to the center of the pussy pop?
Move Over, Asshole
People say "asshole" so often these days, it's starting to lose its je ne sais quoi. Perhaps it's time we chose a different insult instead? And where better to look for killer put-downs than our past — like these old-timey coup de grâces from Reddit (among many others):
"I'd agree with you, but then we'd both be wrong."
"Go play in traffic."
"How's your wife and my kids?"
"I bite my thumb at you!"
"Jabroni!"
Well put.