It's summer, y'all, and no summer is complete without some summer reading to enjoy by the pool, beach or wherever you're getting your tan on. That's why we've put together a little summer package for you — and by "little," we really mean "gigantic," because we've got two weeks' worth of content for you to get through, from an oral history of Oakley sunglasses and a love letter to sand, to a paranoid man's guide to falling asleep on a beach.
So break out the sunscreen, mix yourself a mai tai and let's get heated…
Must Read
"An Oral History of Oakleys, the Most Badass Sunglasses of the 1990s"
For those of us who grew up in the '80s and '90s, few brands were as ubiquitous as Oakley. Along with Reebok Pumps, Oakley sunglasses were the fashion statement; your favorite athletes hawked them, your friends had them and by golly, you wanted them. But Oakley didn't start off so Extreme™, and in the years since their 1990s heyday, they've gone from must-have items to kitschy punchlines. So what happened? Andrew Fiouzi spoke to the people involved in the brand's meteoric rise as a global phenomenon, and its equally precipitous decline into the bargain bin. READ MORE
Castles Made of Sand
Wish summer would never end? Then consider leaving your office job to become a sandcastle king, one of the master sculptors building next-level beach art. There are only a couple hundred professional sand sculptors left in the world, and the ones who remain are terrified their craft will die with them.
Summer Penis Is Real, but 'Vacation Penis' Is, Uh, Realer
It's hard to imagine a time when we didn't know summer penis was a thing, back when we were naïve and thought the earth was flat and penises actually stayed the same size year round. But a year removed from Tracy Moore's groundbreaking dick discovery, we got to thinking: If penises are bigger in the dog days of summer, wouldn't it stand to reason that a relaxing vacation to a hot, tropical locale might have a similar effect? Moore investigates.
Speaking of Vacation…
Are you one of those people who takes a summertime siesta, only to return and humblebrag to your coworkers that you "need a vacation from your vacation?"
We get it, living a life of luxury is so hard. But also, maybe you're just doing it wrong?
And by Doing Vacation Wrong, We Mean You're Doing Too Much
If you're not spending at least one vacation day doing absolutely nothing, then I've got news for you: You're not achieving peak relaxation.
The Flight Bump
Voluntarily getting bumped from a flight is a baller move, if you do it right.
Mixing It Up
Any bartender worth their salt is making margaritas the way they were meant to be made: With tequila, lime juice and some Cointreau. But if you're cranking out hundreds a day like you might be at a summery, swim-up pool bar, it might be tempting to cut a few corners and reach for the margarita mix. Well, let me tell ya — don't: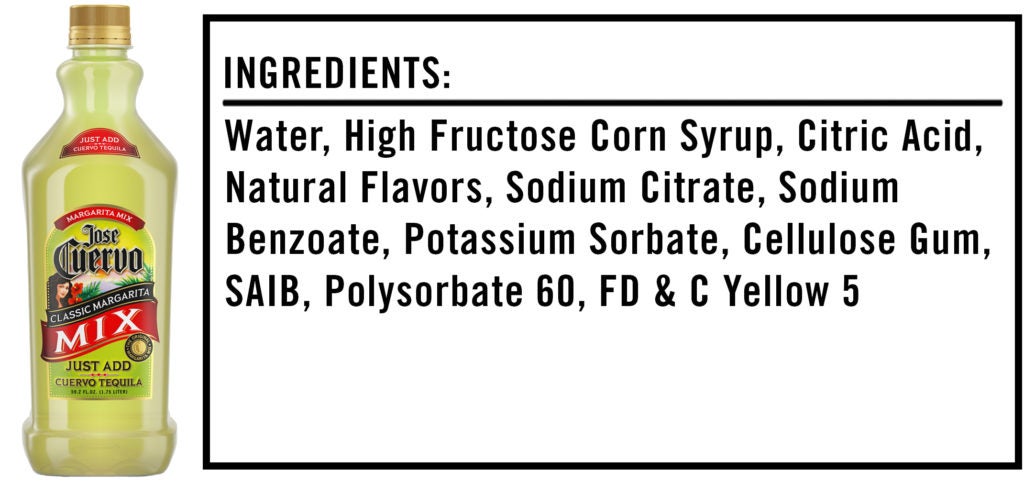 Don't, because let's be honest, margaritas should only have the aforementioned three ingredients, not 11. I promise you, nobody is asking for a glass of polysorbate 60 with a side of sucrose acetate isobutyrate.
But We'll Take That Pool Bar…
There are few things that scream "I'm on vacation!" like a swim-up pool bar. Who is the genius who thought, "Hey, the bar is too far from the pool, so I'll put a bar IN the pool"? Brian VanHooker takes a dip into the uncertain history of pool bars, from their propensity to be filled with piss, to the unlikely influence of 9/11 on their popularity.