Happy Sunday, you guys. Remember, if you ever feel like you've hit rock bottom, like your life just isn't turning out the way you hoped, at least you've never described having sex with a Dyson Airblade inside the bathroom at a hotel's upscale Chinese restaurant as "the experience of a lifetime."
Must Reads
"Three Years Before Stonewall, There Was The Compton's Cafeteria Riot In San Francisco"
With the 50th anniversary approaching, the Stonewall Riots are rightfully remembered as the most visible symbol of the gay rights movement. But three years before that fateful event, in San Francisco, pissed off drag queens, trans women, and gay hustlers fought an important battle of their own against police outside of Compton's Cafeteria in the Tenderloin, marking the true beginnings of the movement. C. Brian Smith spoke to a few that were there that day, crusaders whose stories have long been overlooked. READ MORE
"The Compulsive Masturbators Trying to Cure Themselves with Chastity Cages"
Plagued by an overwhelming desire to jerk off multiple times a day, some men, desperate to curb their habit, have turned to a device popular with the BDSM set for help: The chastity cage, a device which prevents its wearer from having an erection or accessing their penis. Instead of being hurts-so-good "punishment" for submissives, these chastity cages have been co-opted by members of the NoFap community, who've discovered that this newfound relief from their very busy masturbation schedule is worth being locked up. READ MORE
"A Fully Loaded Cultural History of Stockpiling Guns"
Here's a wild statistic: Three percent of Americans now own half of the country's guns. In fact, though gun manufacturing has increased to meet demand, that demand isn't the result of an increase in gun buyers. Instead, people who already own guns are buying more guns. Isabelle Kohn explains why stockpiling guns has come to represent a distinct counter-cultural statement that symbolizes autonomy from the law and the mainstream. READ MORE
For Lols
Whatcha Lookin' At, Plant?!?!
In his time at MEL, Brian VanHooker has spent 57 straight hours watching the entire Marvel Cinematic Universe in a cold-ass movie theater; gone to a dry-town bar where you have to bring your own booze; and even stalked his Domino's delivery guy to determine the ugly truth about their pizza tracker. But if he's got a magnum opus, it's this: Emotionally terrorizing a plant.
Feeling Cute, Might Blow Up a Reactor Later, IDK
Chernobyl, and by the transitive property, Chernobyl, might strike you as both extremely unfunny things — I mean, the HBO miniseries might have been the very definition of the drama genre, and the Chernobyl disaster was, well, a disaster. But that hasn't stopped some very funny memes — using scenes from the former to mock the ineptitude of government after the latter — from making their way onto the internet. Some people are pissed. But creators say it's simply their way of processing the tragedy.
For Tears
Why, NBA, Why?!?!
Early this week, Reddit's r/NBAstreams was finally shut down. No longer could cord-cutting NBA fans left out in the cold by the league's draconian blackout rules find pirated streams of games they'd otherwise be unable to watch. It was a move by the NBA that hurt as much as it confused, considering how little financial sense it made for them to take the streams away from fans who can't watch their favorite teams anyways. Quinn Myers talked to streamers, mods, NBA media experts and Mark Cuban himself about the purging of a beloved online NBA community.
Rain on Your Wedding Day
Watching a wedding go to pieces thanks to an act of God (or, God forbid, a soon to be mother-in-law) might turn even the most stoic bride or groom into a blubbering mess. We asked a wedding planner, a wedding singer, a Las Vegas Elvis officiant and someone whose wedding day was completely ruined what to do when the best day of your life turns into your biggest nightmare.
Der's Gold in Dem Der Bones
Pour one out for paleontologists everywhere, because thanks to the (mostly drunken) antics of celebrities and the super rich, the market for fossils is more expensive than ever. Miles Klee explains why, thanks to a thirst for immortality (metaphorical or otherwise) owning some ancient bones has become the ultimate rich-guy flex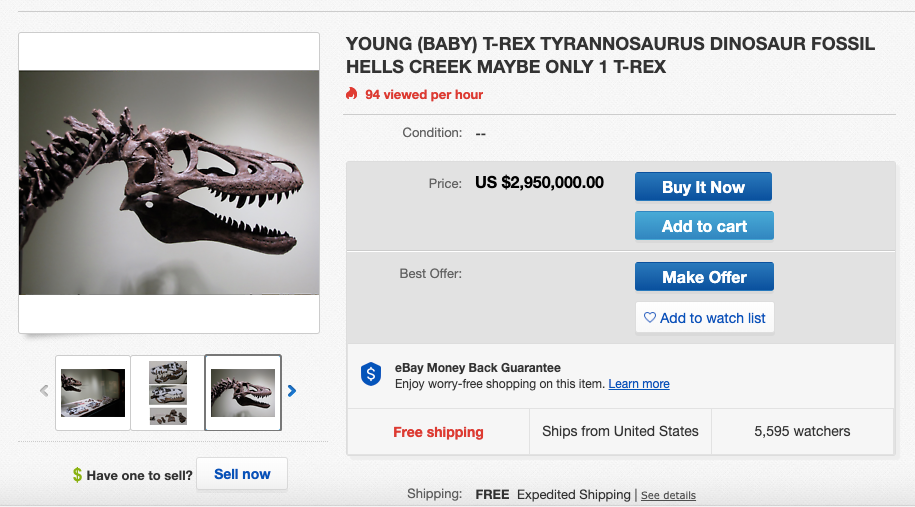 Let's Talk About Sex (and Relationships)
Porn star Tasha Reign doesn't want to be the only one benefiting from the bedroom knowledge she's gained over her long and illustrious career in the adult film industry. Which is why, every friday on MEL, she graces us with her insight, advice and expert wisdom in the hopes that she can help you fuck long and prosper, too. This week, Reign explains how long to wait after breaking up to get into a new relationship, how to talk to women without making them feel put off or pressured, and answers the most common question she gets from fans: Whether she's for hire.
The Week in Bad News
But Don't Just Take Our Word For It…