My date claimed the maître d' at an East Village restaurant scoffed at him for wearing pajamas to dinner, disapproving of his royal-blue satin top and matching shorts with white trimming. This was in October, the only time of year a chore coat makes sense. Still, you'd think the Manhattan casual-dining scene would be a little more understanding.
His look was cute, if a little misshapen — which is also how I'd define our brief relationship. He made the outfit himself in quarantine with wholesale The Row fabric, which was impressive — but he blamed me for the sartorial snafu because I picked the restaurant. In my defense, this wasn't Gramercy Tavern; the bartenders at my spot were wearing bowling shirts. So I half-heartedly joked that the slight might have been for still wearing no-show socks in 2020. He didn't laugh.
Though pajamas might have ruined my relationship, I think it's time we reconsider their role in pandemic fashion. After all, are PJs not formalwear? Since 2015, fashion-forward celebs like Gigi Hadid, Celine Dion, Zendaya and Rihanna (holding a wine glass) have normalized silk-satin pajama sets as chic looks. On the menswear side, stylish dudes like Boots Riley, Antoni Porowski and Mark Ronson have worn pajamas (rebranded as silk separates) in public.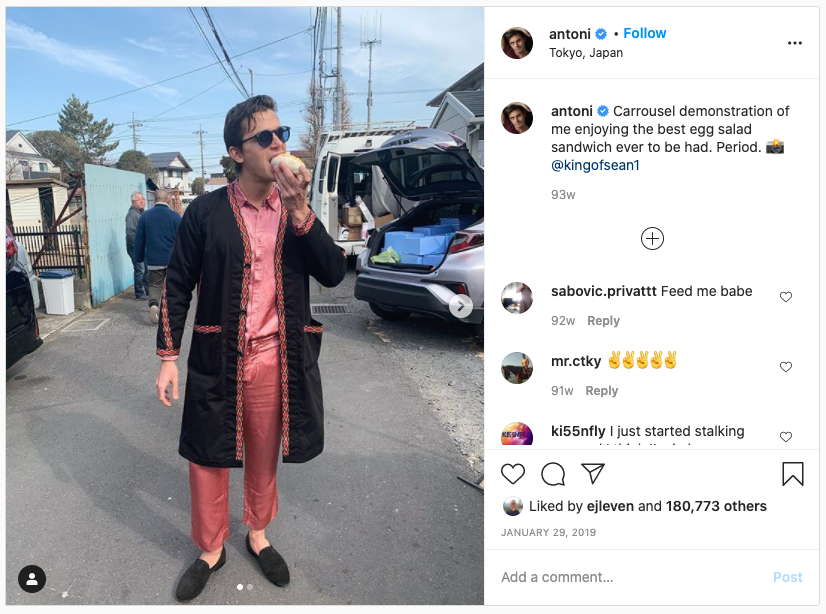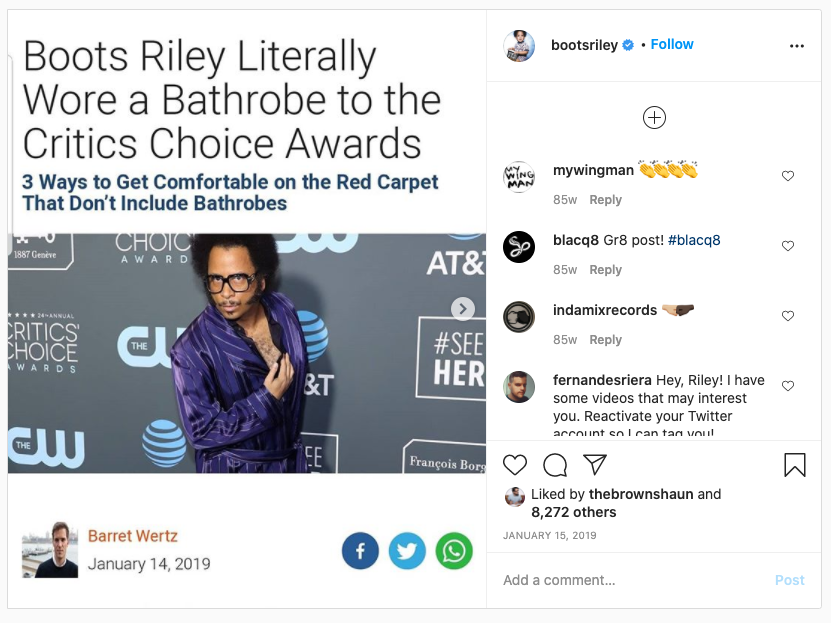 Any concern that daytime pajamas aren't dressy enough is trite. When Burberry now sells sweatpants called "jogging pants" and Saturdays tracksuits are must-haves, formal pajamas are not gauche. They're a comfortable, rich alternative to traditional eveningwear, often paired with more adventurous prints and hues. At this point in our long plague year, aren't you tired of stuffy people gatekeeping formalwear? That's more tired than my ex in his pajamas.
Call it the Hugh Hefner effect. Since the late '80s, men going out in loungewear has been associated with a chauvinist boys' club — inelegant and indescribably misogynistic. Only predatory playboys and frat bros idolizing Dan Bilzerian wear satin robes out. They have the audacity to dress in bathrobes while women put hours into formalwear. They think they're symbolizing old-school masculinity, but the men they're idolizing — Hef, Bilzerian and Dave Portnoy — are largely viewed as chauvinists and have been accused of fostering a culture of sexual harassment.
Recently, suits cut to look like robes have returned to the red carpet. You can thank sexy stars like Mahershala Ali, Lakeith Stanfield and Jonathan Majors for that trend. They wear the robe suit, a tuxedo hybrid tied at the waist with bathroom cotton or a silk belt. On these guys, the robe silhouette looks edgy, thanks to proper fitting and accessorizing. Better yet, they wear these bedroom fits without an air of superiority.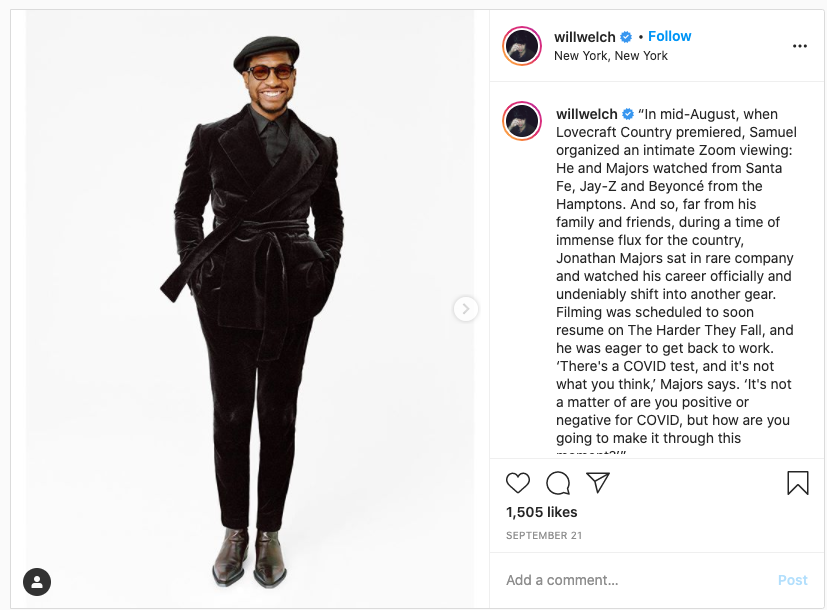 When it comes to mass-market menswear, comfort almost always trumps fit. Dudes who've made a show of not caring about fashion don't want to feel confined (or exposed) in a restrictive suit. People like my dad, who buys one suit off the rack and wears it until it no longer fits, would rather look sloppy than compromise their budget or wingspan.
Formal loungewear presents a possible solution for these guys. Pajama sets offer an array of prints, while traditional sports coats and trousers are regulated to banal colors. When traditional suits do come in fun prints, they cost more than what the average guy who wears a suit only twice a year is willing to spend.
As for us stylish youngins, there really isn't much of a sartorial difference (price excluded) between a $250 Phillip Lim floral pajama set and a $45 ASOS print two-piece set. Both will have you looking like Billie Eilish in head-to-toe Gucci loungewear.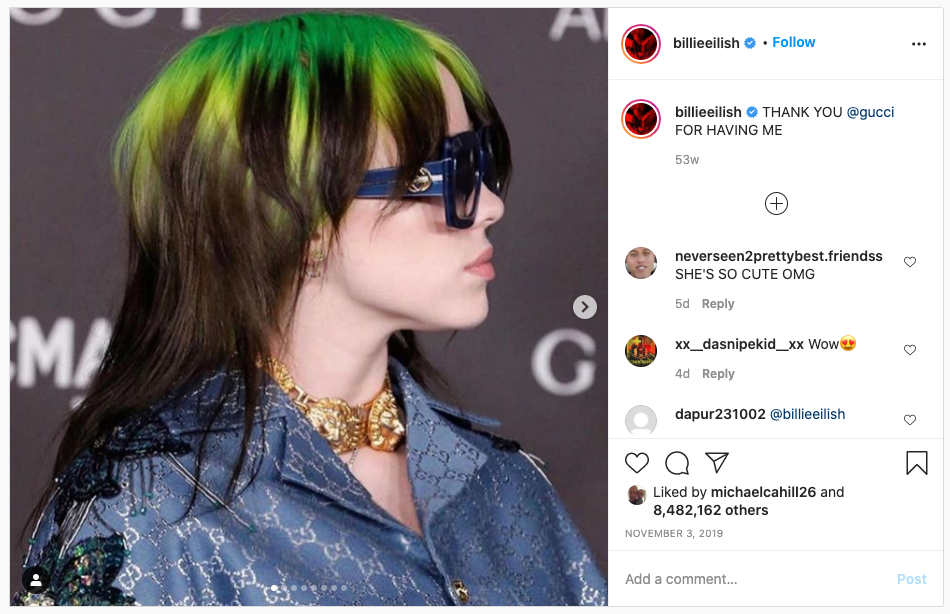 The bottom line: Comfortable clothing, even in a formal setting, is no longer taboo. The pandemic helped revitalize pink Nike sweatshirts, Juicy Couture and Uggs — though these brands were already on their way back thanks to the aughts renaissance. Perhaps that's also why pajama suits are returning for an era where consensual, unabashed sexuality is mainstream and being a hot girl is aspirational. Let's just hope this return to formal pajamas is less Hugh Hefner and more himbo rights.