So this piece on hackers going after horny dudes via text with pictures of boobs is great and all, but I just don't get it. My parents always taught me "if it's too good to be true, it probably is" and I believe that idiom applies here. Because it's one thing to get an email from your "bank" saying you've overdrafted or whatever, and oh yeah, here's a (fake) login. But it's another when a pair of breasts randomly begins motor-boating your digital face. That never happens in real life, right?
I feel like I'd know instantly that something was off if a stranger texted me boob pics. I've been sent nudes before, but that shit's more precious than gold and you'd be crazy not to think she's test-sending and checking/double-checking her sexts every time.
All I'm saying is, who are these guys that are (A) not immediately deleting said sexts (at least, after screenshotting for, uh, later) and then (B) handing over vital life info like a password, credit card number or SSN?
Then again, people gave their money to Jordan Belfort in The Wolf of Wall Street.
Must Read
"Hackers Are 'Smish'-Ing Victims With Boobs — to the Tune of Billions of Dollars"
Have you ever received an unsolicited boob pic from someone, only to have the girl apologize and then want to chat anyway? That scenario, if it's happened, my dudes, is a new form of "smishing," a scam similar to phishing except hackers are luring you in via SMS text, hence the name. Combined, smishing and phishing have cost Americans more than $12 billion, and this new smishing technique is a clue to the feds that the stakes have been raised. READ MORE
Ted Bundy: Real American Hero
Incels: They're at it again. This time, it's hero-worshipping famed serial killer and handsome man Ted Bundy, while simultaneously hating any "Stacys" who are joking about being thirsty for the rapist/murderer online.
Because if you can't get close to women yourself, might as well kill and dismember them — right guys?
Is It Cold in Here?
As we've reported in the past, men have been known to go completely gaga over the erect, hardened nipple of their female counterparts. But dudes, of course, get hard nipples too, which made us wonder: Do women find our nips as sexy as we find theirs?
Hip To Be Square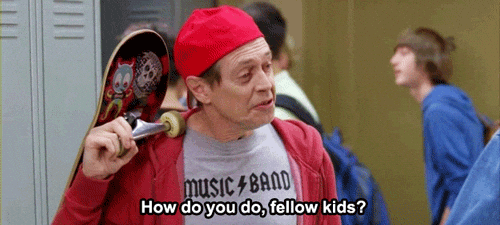 Look, there comes a time in every adult's life when they physically and/or mentally can no longer hang like their younger coworkers, getting drunk after work three nights a week — rinse, repeat. Knowing when they've crossed-over into lameness, however, is hard to pinpoint, and accepting that fact is even harder. Here's how you let it all go.
Gotta Spend Money to Save Money
You know what's expensive? Preventative healthcare. You know what's even more expensive, and potentially life-threatening? Not spending money on your health now, and then waiting until shit turns catastrophic.
A One-Act Play: 'Don't Mess with Shorty'
"Hey, you: You want to fight?"
Tall commoner:  ¯\_(ツ)_/¯
And, scene.
Gonna Make You Sweat
As Lil Jon and the Eastside Boyz say, "To the window, to the wall. To the sweat drop down my balls." Goddamn, they're right — but is all that sweat sexy, or just fucking gross? Tracy Moore argues that, for the opposite sex, some types of male sweat are hot, while others, sadly, are not. The trouble is, which is which?
All in the Family
Feeding, bathing and clothing one child is hard enough. But nine?!?!? That's utter insanity — can you imagine trying to get through an airport? We asked three fathers whose progeny could field a full baseball team how they manage to keep it all together, and how they still find the time for their wives and themselves.