"Rent-a-rack stores have existed in Finland, which is where I'm from, for decades," explains 41-year-old Kati Kanerva, as she's telling me about her pioneering rent-a-rack business here in the U.S. (Los Angeles to be exact): reDress Co. "In Helsinki, there are at least 50 rent-a-rack stores."
The best known, per Kanerva, are relove, Maanantai Market and Siisti Kirppis. Australia has a few such rent-a-rack outposts as well. But again, stateside, it's just Kanerva and reDress, which she opened about six months ago in November 2021. The concept is pretty uncomplicated: You rent a clothing rack from Kanerva that fits a maximum of 50 items plus five accessories (shoes, bags, etc.) for either one week ($99) or two weeks ($149). You set your own prices for each item, and reDress takes 15 percent of whatever you sell. You can track the whole process through the store's booking system, and you can replace sold items with new items during the course of your rental period. Essentially, it's meant to replace the inherent chaos of typical consignment shops with a bit more curation and style.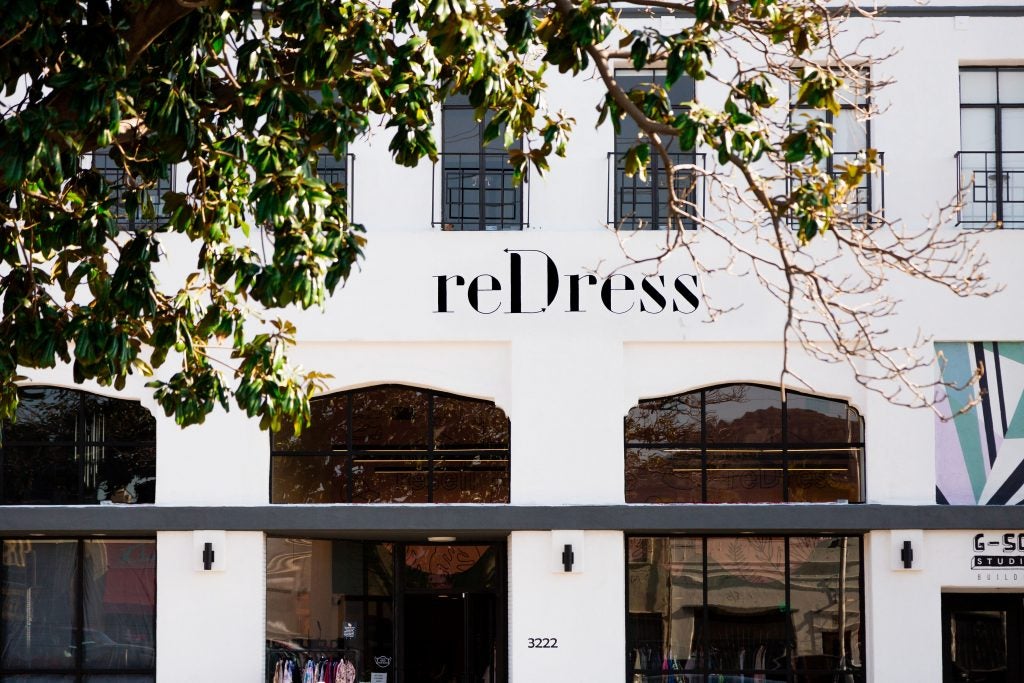 I first heard about reDress in January. At the time, I checked their online booking system, and they had plenty of racks available. A month later, though, every rack in the store was booked a month in advance. I probably shouldn't have been surprised — according to thredUP, a popular online secondhand store, the next decade will see the resale market grow from $28 billion to $80 billion. Along those lines, since 2020, the number of consumers who have tried reselling their clothes has more than tripled from 36.2 million to 118 million.
There's really three reasons for this increase: 1) a desire to be more sustainable (though the jury is still very much out on just how sustainable the secondhand clothing market is); 2) price, as secondhand goods are usually cheaper (thredUP notes that 82 percent of people are more open to resale shopping when money gets tight); and 3) exhaustion with the sameness of data-driven fast fashion (a vintage item provides a uniqueness that the mall brands are only, at best, imitating). "All of these vintage and retro trends are coming back into play," says 23-year-old fashion influencer Mark Boutilier. "Whether we're looking at oversized 1980s style suiting, 1970s style flares paired with a tighter-fitting tee or the square-toe trend, they're all relatively accessible on the secondhand market."
Much of this growth, of course, is taking place online, where the market size of resold clothes — thanks to platforms like The RealReal, Grailed, Depop and the aforementioned thredUP — is set to be double that of fast fashion by 2030. But for someone like me who doesn't have the patience to take photos and create social content around clothes I want to rid myself of, reDress has created the perfect scenario.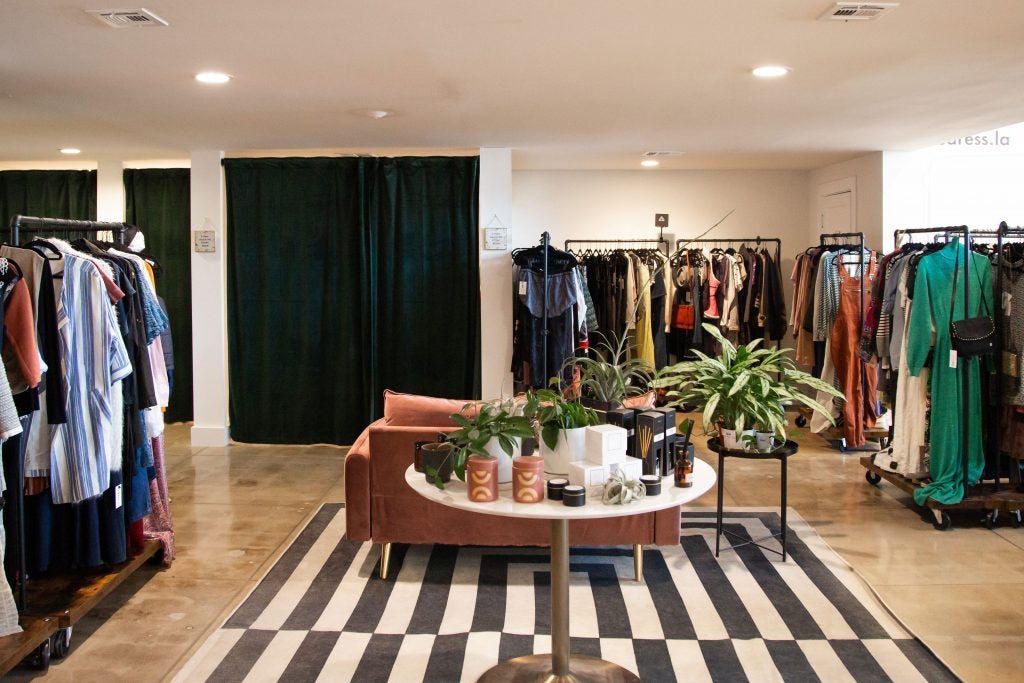 For my maiden reDress voyage, my girlfriend and I pooled together about 29 items from our shared closet to sell at a total of $980 (we decidedly priced everything we wanted to sell at more than reasonable prices — T-shirts were never more than $20, pants were $30 to $40 and boots were around $60). On the day we arrived at reDress, we were greeted by Susie, the store's supervisor who printed out our price tags and gave us everything we'd need to tag our clothes. Between my girlfriend and I, we were able to get everything tagged and hung on our rack in about 30 minutes. While I finished setting up, my girlfriend took a stroll through other people's racks. On one of them, she found a top that she purchased. "This store is pretty great," she said. "I really feel like I'm shopping in other people's closets. I think I might become a regular."
Unlike other consignment stores that rely on a few individual buyers who determine the general style of clothes throughout the store, reDress runs the gamut. There were racks with high-end designer labels, while others were true vintage. The only issue was that, along with my rack, there was only one more with men's clothes on it. "We're really trying to activate more men to book racks and sell their clothing," says Kanerva. "We have a lot of men as customers, and I hope we have more options to offer in the future. Most of the vendors who have been selling only men's clothing have had successful sales."
In terms of pricing, Kanerva explains that the average price per item at reDress is around $40. "But every day we also sell something more high end between $150 to $300 and also something between $10 to $25," she tells me. "We sell both vintage and secondhand, but it's hard to say exactly what kind of items sell the best as we have a wide variety."
She estimates that 95 percent of her vendors turn a profit. The average sale per rack, she says, is slightly over $500. "The best-selling racks have been making $3,000 in two weeks," Kanerva adds. If, however, someone is unsuccessful, Kanerva says it was likely a case of overpricing. "Rent-a-rack isn't meant for other businesses to sell their items," she says. "It's meant for regular consumers to recycle the clothes they no longer wear and make some extra money."
As for me, at the end of the two weeks, I went back to reDress to pick up the clothes that didn't sell. Susie had kindly packed up what was left and placed them in a bag. Having no idea what I'd sold — I didn't follow along with the sales in real time — I asked her how it went. "You sold $500 worth of clothes," she said. "I think you would have sold more if you had more clothes."
By then, there was another rack of clothes that was full of men's clothes. "He's got a lot of designers on there," Susie told me. "But his prices are a little high. It's been two weeks, and he hasn't sold much."
Two days later, I received my Zelle payment of $425. It was easily the most money I'd ever made reselling my clothes, which is probably why Kanerva already has expansion plans. "I can say we've had a pretty successful start and that we're planning to open up more stores in the future."
It's easy (and cliché) in these complicated times to cite the way Scandinavian countries do things as the fix to all that ails us. But without overstating things — fast fashion is still an overwhelming blight on sustainability and greenwashing in the clothing industry is still rampant — rent-a-racks are a pretty great way of reinventing the consignment shop. And so, in this case at least, Finnish isn't a bad look at all.