The first time I walked into a McDonald's in Hawaii, at the ripe age of 8, it felt like I had fallen into a Narnia-esque alternate reality of fast food.
The menu showed off the usual array of Big Macs, Happy Meals, McChickens and McNuggets, just as I remembered from my early youth in California and Texas. But woven in between the hits were dishes that seemed imported from another restaurant entirely. Fried pies filled with oozing purple taro root and coconut pudding; breakfast platters piled with steamed rice, Portuguese sausage, Spam and scrambled eggs; and saimin, a noodle soup with a clear dashi broth and little slices of fish cake and char siu pork. Even the coffee tasted different — it was brewed with fruity Kona beans, and it became my parents' preferred cup for a caffeine boost on weekend mornings. ("Better than Starbucks!" my dad would proclaim.)
Those speciality dishes disappeared when I moved back to the mainland for college and my career, and while it's not much of a loss, I do often find myself wondering why McDonald's in America lacks the verve and originality of, well, the McDonald's franchises in every other country on Earth.
Nothing has punctuated the divide quite like watching viral TikToks of food lovers in Asia, Europe, Latin America and beyond. Turns out, McDonald's really is a veritable wonderland of unique specialty foods — and it's not just riffs on the usual Golden Arches menu. I couldn't believe it when I witnessed a whole chicken leg, marinated with green pepper and roasted to golden-crisp perfection, served up at McDonald's in China. Ditto the McSpaghetti and fried chicken in McDonald's in the Philippines, or the cheese empanadas and breakfast arepas in Venezuela.
Austria has stir-fried McNoodles (influenced by Asian flavors), while intrepid fried-food fans in the Netherlands can grab a McKroket, consisting of a crispy cheese-and-beef croquette sandwiched between buns with a dab of tartar sauce. Marijuana is illegal in Korea, so I'm baffled why their regional McDonald's would sell a fried chicken sandwich topped with fried mozzarella sticks, but so be it! (They also have curly fries. Curly fries!)
No wonder that, over and over again, the comments on social media reflect an uncomfortable self-awareness about one fact: Mainland America, the birthplace of Ronald McDonald, has some of the shittiest, most boring McDonald's food ever.
Frustrated by the lack of flavor diversity on the domestic menu, I decided to riff on some known international specialties from Japan and Korea, using pre-purchased sandwiches from my local McDonald's. I also tried my hand at a complete curveball from Germany — a national street food with distinctly immigrant roots.
The first is my take on Japan's Oyako Teriyaki burger, which debuted last year. It combines a crispy fried chicken filet with an egg from a McMuffin, all lacquered in teriyaki sauce and a drizzle of lemon-y mayo. To recreate the flavor profile, I used a default crispy chicken sandwich and added a pan-fried egg (with a runny yolk), a drizzle of store-bought teriyaki sauce and a dollop of regular mayo seasoned with lemon juice. Lastly, I scooped on some shredded cabbage to give crunch and balance to a very rich dish. The final result was beautiful: Sweet, salty and tangy, held together with a swirl of egg yolk and a pliant bun.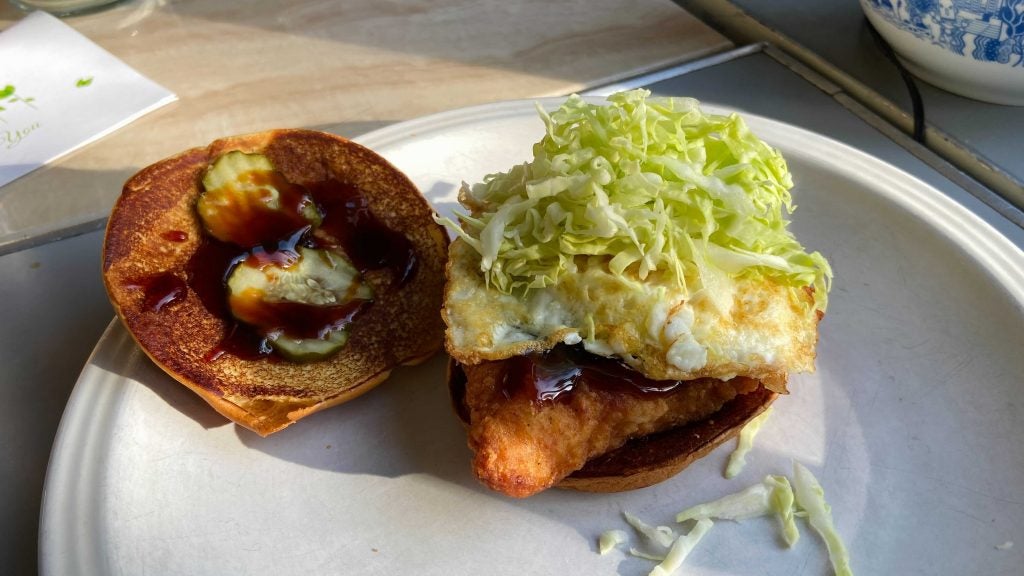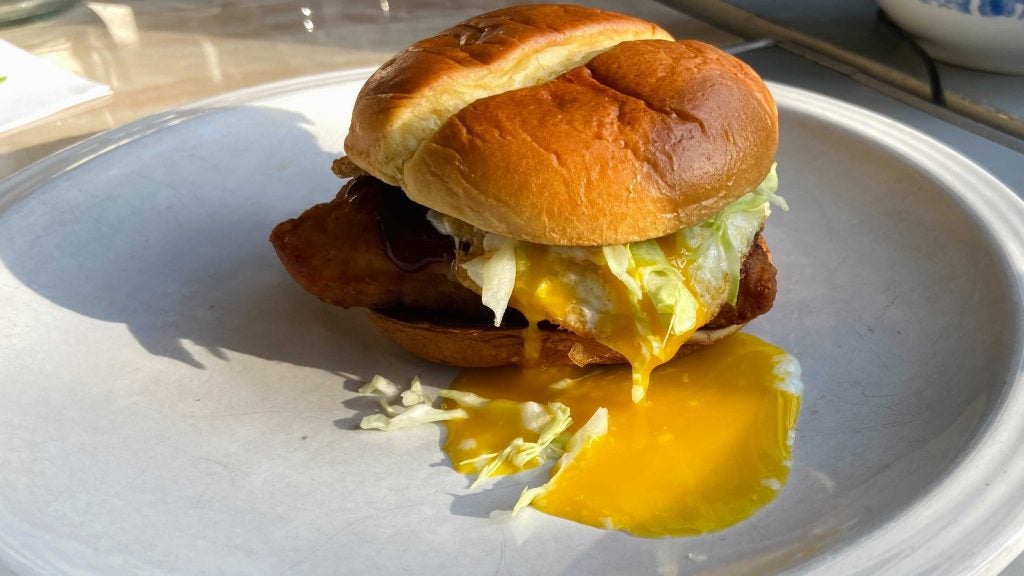 For my second dish, I took inspiration from Korea's habit of putting fried cheese on their burgers and remixed a standard Quarter Pounder with Cheese. I highly recommend that you just find some frozen, pre-breaded mozzarella sticks instead of making your own from scratch using string cheese and panko breading like I did. Nonetheless, I topped the burger with the fried cheese, plus a zig-zag of Sriracha, which I predicted would meld well with the already-applied ketchup and mustard.
Lo and behold, the combination worked — and so did the cheese, which gave the burger a satisfying crunch and richness.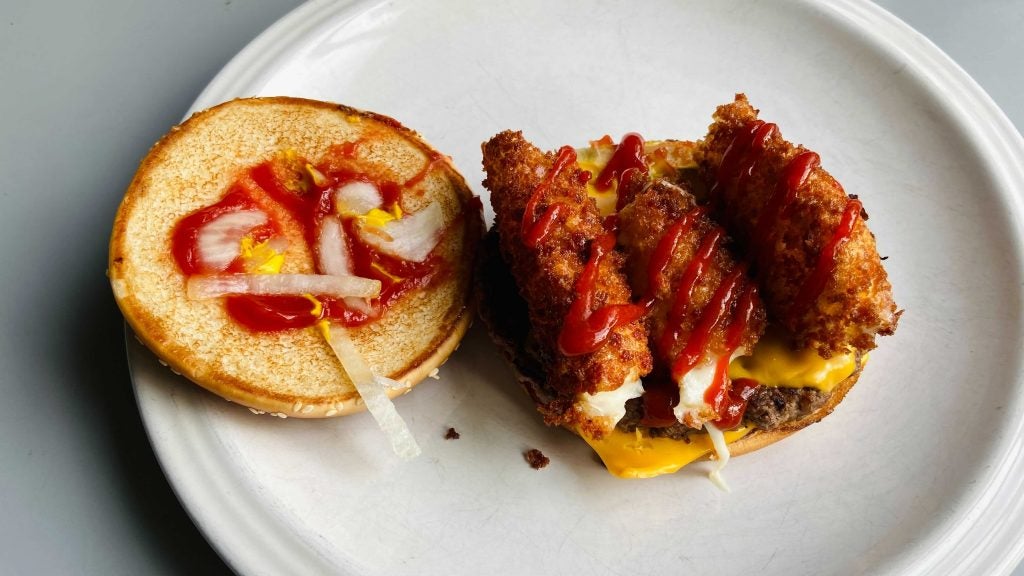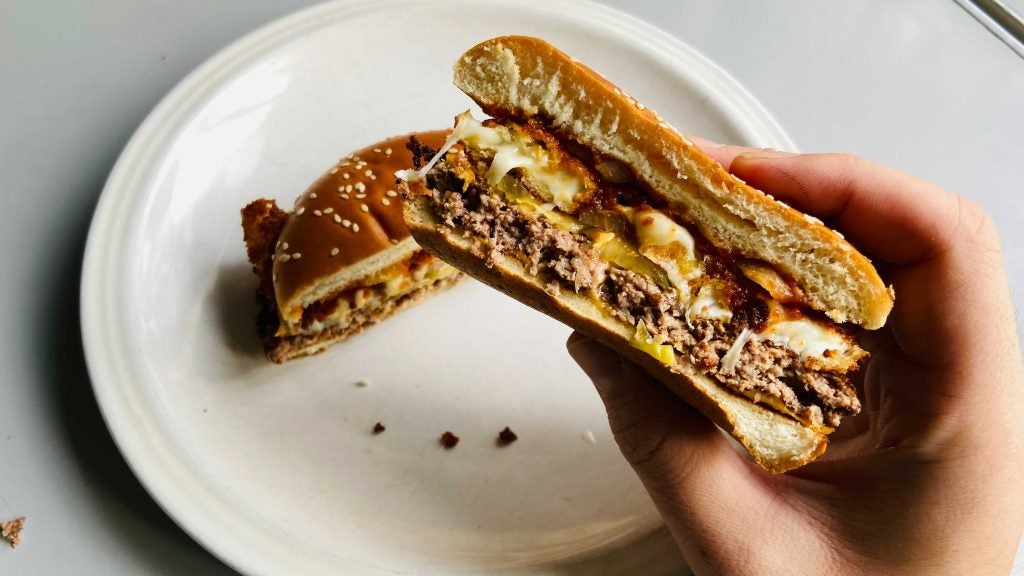 I didn't forget about the side of fries, which come with your choice of powdered flavor packets in a number of global McDonald's, especially in East Asia. The idea is that you sprinkle the seasoning on the fries and shake it up in the paper bag, giving each diner custom control over the intensity of the seasoning. People seem to go wild for the cheddar cheese, teriyaki and chicken-garlic flavors, but I was especially intrigued by "ramen-flavored" fries, especially because I have a lot of packaged ramen at home.
I took an order of large fries, emptied them into the bag it came in, and sprinkled a generous amount of red Shin Ramyun powder right on top. After a few good hard shakes, what came out were addictively spicy fries, fragrant with dried chili powder and umami. It's such an elegant way to give diners variety and customization, and I'm shocked that the corpo suits who run McDonald's in America haven't thought of debuting seasoning packets here. (Not even for the BTS meal! Talk about a missed opportunity.)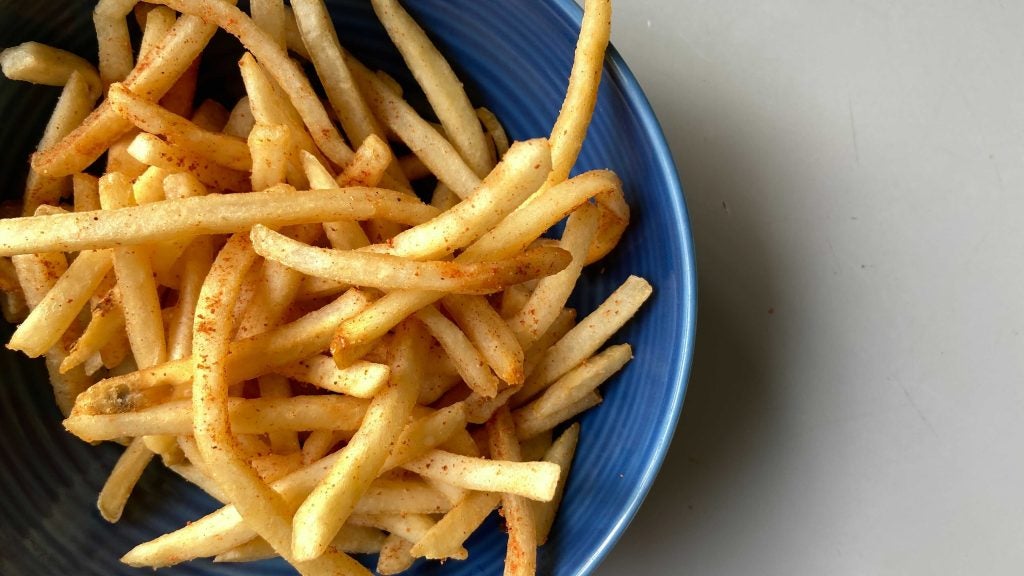 Finally, I decided to recreate a dish that made me laugh out loud when I first stumbled across it on TikTok: the McCurrywurst, which is a faithful take on one of Germany's most beloved street foods. In short, it's a pork sausage that's crisped up and sliced into rounds, then topped with a savory ketchup flavored with curry powder.
Obviously, McDonald's U.S. doesn't sell cased pork sausages, so I decided to use a package of German-style brats from famed Midwestern brand Usinger's. I apologize in advance to the entire city of Berlin, which would revolt at the idea of currywurst made with brats instead of a different pork sausage, but so be it. More importantly, I used a handful of McDonald's ketchup packets to make the sauce, adding curry powder, red chile flakes, a dash of garlic and onion powders and a couple dashes of both apple cider vinegar and Worcestershire sauce. All the cooking required is a 30-second blitz in a microwave, or until the curry ketchup is heated through.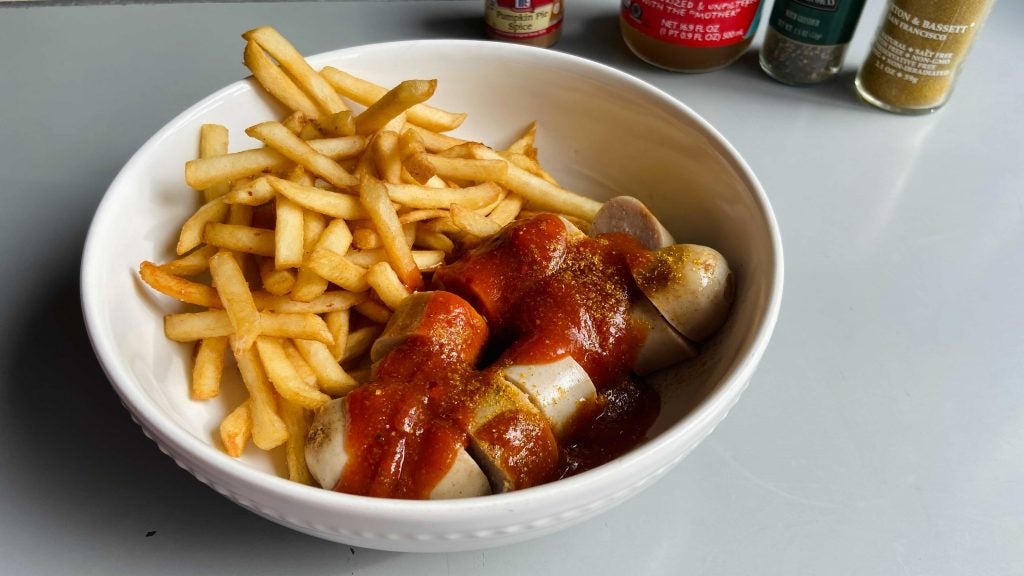 Top the sausages with the ketchup and a dash of curry powder for the finish. I have zero idea why any German person would eat currywurst at McDonald's instead of at a beer hall or a local stand on the street, but then again, sausage and curry ketchup is an addictive combination at all times of day, especially when you serve it with a mound of golden McDonald's fries.
After these four experiments, I'm left with the nagging feeling that McDonald's locations around the world serve more interesting food because they have something to prove. Given the sheer variety of cheap meals and street-food snacks in places like Hong Kong, it's no surprise that a foreign brand like McDonald's has to work harder to attract interest. I'm even blown away by the little round cardboard sleeves used in Korea to maintain burger integrity in a delivery order. Can you imagine that stateside?
America is supposed to be a global superpower, and yet, the beloved McRib is available year-round in Germany, but not here. All the signs are clear: It's time we stepped up our McDonald's game in America… at least to the level of Hawaii.