Harry Styles wore a sequined jumpsuit for his latest performance at Coachella this past weekend. And as is the case any time Styles, who's much lauded for his gender-bending sartorial choices, dons a new fit, everyone lost their proverbial shit.
The thing is, as one Styles fan on Twitter pointed out, it was hardly the first time Styles wore sequins for a performance:
Not to mention, he wore sequins in his music video for his new single "As It Was." It's also worth noting that Styles likely had little to do with any of this. The credit there goes to his stylist ​​Harry Lambert and the creative minds at Gucci.
But to whom do they owe their inspiration?
None other than King Tut, whose body was found adorned with gold sequin-like disks that were sewn onto his clothes. "It's assumed they'd ensure he'd be financially and sartorially prepared for the afterlife," per Smithsonian Magazine.
Sequins, however, didn't go mainstream until Herbert Lieberman developed an acetate version when working in film production for Eastman Kodak. "The light would penetrate through the color, hit the silver and reflect back," Lieberman told Fanzine Magazine. "Like you painted a mirror with nail polish." But the acetate, like glass, turned out to be super brittle. So in 1952, per Smithsonian Magazine, DuPont invented Mylar, which protected the material from the washing machine.
It's at this point — once fashion and costume designers replaced the Mylar with vinyl, which was even more durable and cost-effective — that pop stars began to adopt sequins into their performance getups. For instance, Elton John first wore a gold sequin suit onstage in 1973. And two years later, he would don his iconic sequined Dodgers uniform during a concert in L.A.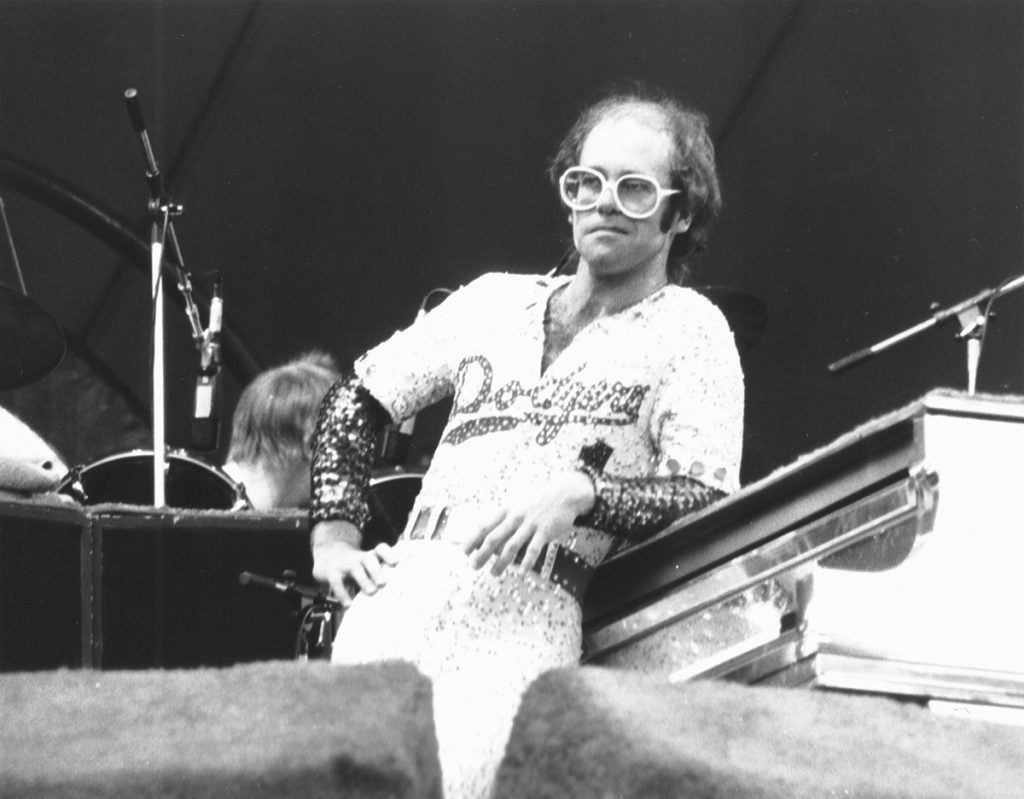 Shortly thereafter, Michael Jackson made sequins part of his signature look. "By the time of 'Beat It' in the early 1980s, Mr. Jackson had added an element of the supra-normal to his appearance," per the New York Times. "He had begun to flout convention, wearing full makeup in public; attending an award ceremony at the Reagan White House dressed in a blue sequined jacket with gold sequined epaulets, a single glove, two-toned spats and aviator glasses as if he were a member of the honor guard for Queen Marie of Romania; and to wear surgical masks that, like those worn by Venetian nobles during the plague (and many travelers today), lent anti-contagion strategies a measure of chic."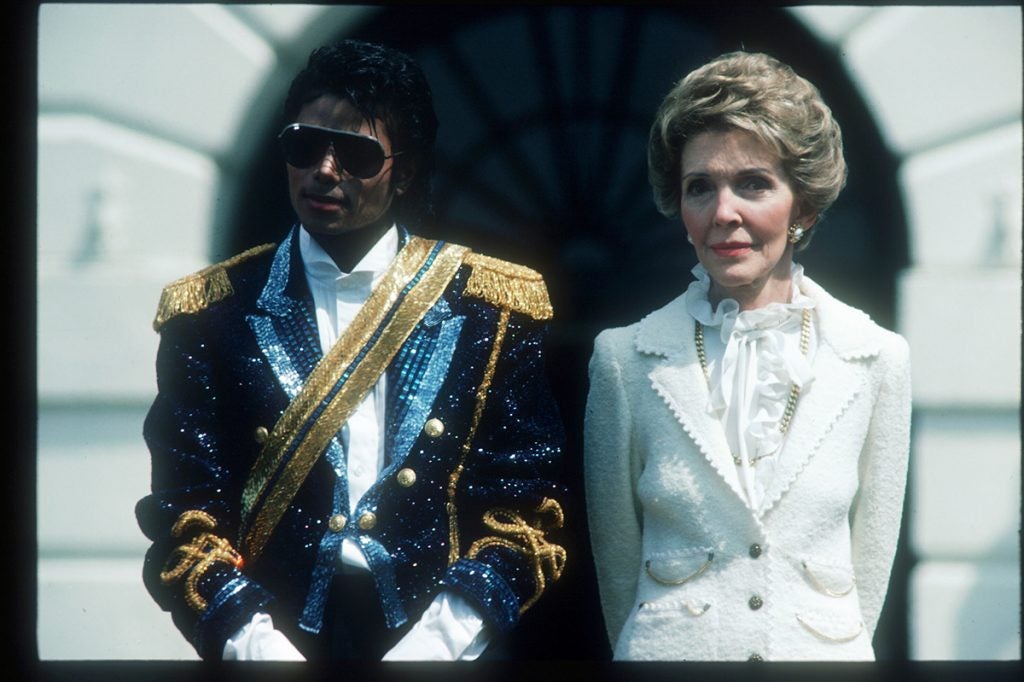 Prince also famously draped himself in sequins. Case in point: In 1995, during a bitter public battle with his record label, he donned pink matador pants with a gold side stripe, a pink tailored shirt with a high collar and a waistcoat made of glittering oversized sequins. All of which was meant to further accentuate the fact that he'd written the word "slave" on his face. Maybe even more iconically, in 2011, he wore a sparkling gold jumpsuit and gilded heels during a performance at Madison Square Garden.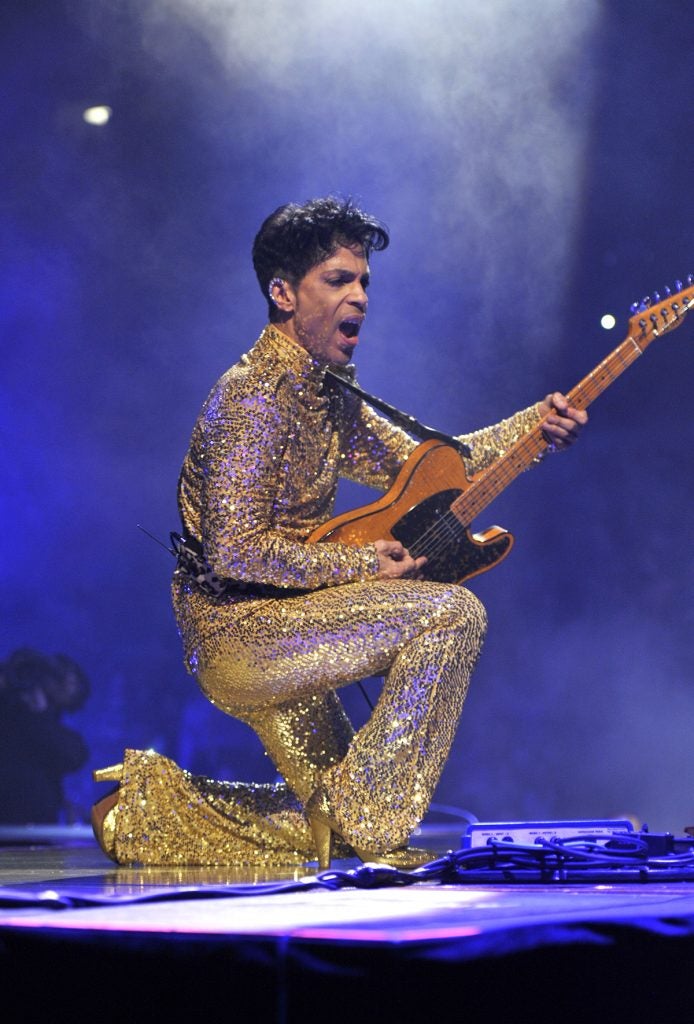 And so, Styles is basically following a well-worn (literally in this case) path of male pop stardom: Put a guy in front of thousands of people, and more than anything else, he'll just want to sparkle.