For several years, the Manosphere has been fascinated by GigaChad, a Herculean figure who emerged from an ongoing photography project called Sleek'N'Tears, by the artist Krista Sudmalis. Although images of this model (supposedly named Ernest Khalimov, though only ever credited as "1969" or "Berlin.1969") are digitally retouched, often to extreme effect, he has come to represent the true apex male, a dude you cannot compete with in the sexual marketplace.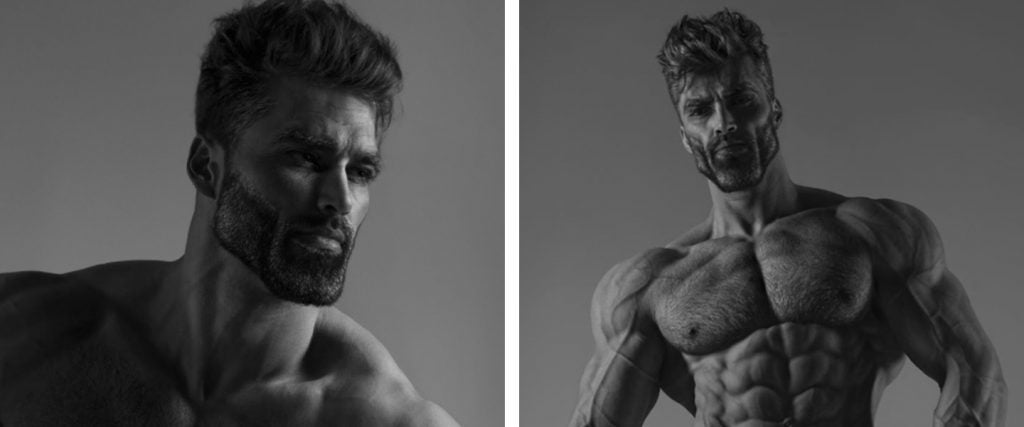 Since I first wrote about the GigaChad last year, we've gotten a few more glimpses of the guy underneath the Photoshop effects. While he's no doubt a committed bodybuilder — and apparently a Lithuanian speaker, contrary to unsourced claims that he's Russian — it's fair to say that Sudmalis' uncanny editing is what catapulted him to meme status. You can think of 1969 as the muscled canvas for her experiment in hypermasculinity. She takes what's there and visually heightens it.
Now, I'm delighted to report, you too can experience that kind of upgrade, as Instagram user @mxm.j3 has created the GigaChad filter that us beta boys sorely need.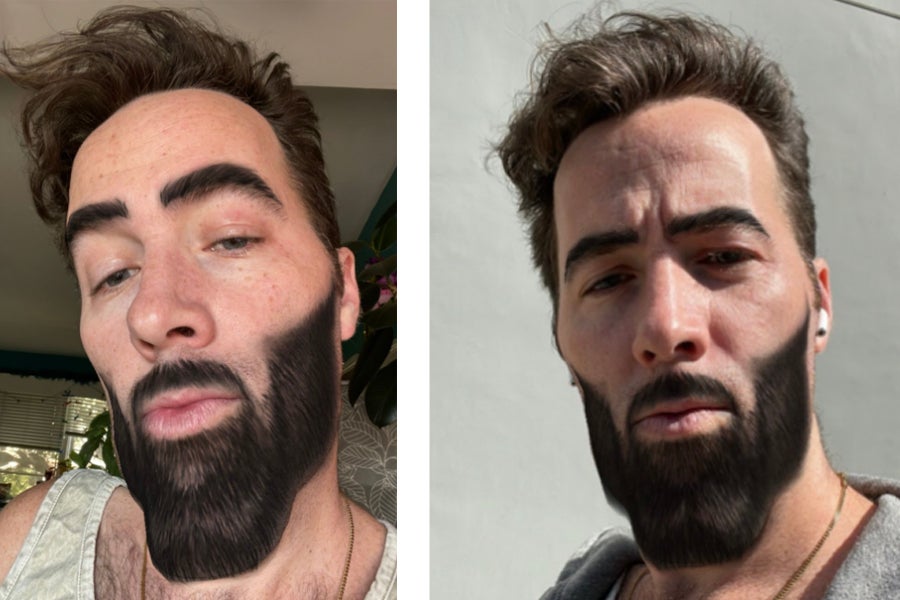 The chin, the cheekbones, the immaculate beard and lustrous eyebrows… it's all here. If I throw these pics on Tinder, I'll be drowning in matches an hour later. Who could resist this effortless and natural look?
I'm kidding, of course. This is grotesque — no disrespect to Sudmalis or her model. But it seems to me the lesson here is that there's more to the so-called "alpha" male than severely angular bone structure, as a good number of incels believe, some of them opting for facial reconstruction in hopes of an improved sex life. Truly, the GigaChad filter only does to me what the Sleek'N'Tears series does to the men who pose for it: It makes me look like a video game character.
But wait, that's not the only GigaChad effect on Instagram. Will either of the alternate filters, by @leviathxxn and @jastemanno, respectively, turn me into the ultimate portrait of manhood?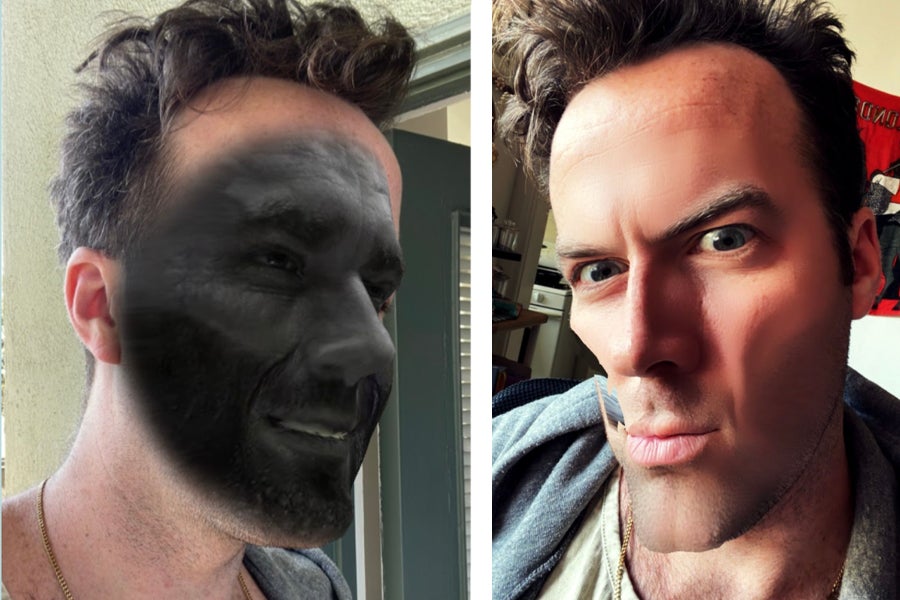 Oh fuck, oh god. Not this.
I don't want to be the GigaChad; let me keep my own stupid features, I'll never complain about them again. As for the lads who earnestly believe they're deprived of dates and girlfriends because somebody who resembles Mr. 1969 is out there railing every available woman 24/7, I urge you to try these horrifying selfie lenses and ask yourself if that still seems plausible. Or check out a different picture of the GigaChad himself — even he has "off" days. That's what happens when you have to wear a hoodie with your own unreal face on it.