Sneakers, of course, are everywhere now. People wear them to work. To fancy dinners. During casual strolls around the neighborhood. At weddings. They're so ubiquitous, in fact, that it's easy to get lost (capsized?) in a sea of sneaker choices — especially when you're in the market for a new pair.
Recently, though, the Male Fashion Advice (MFA) subreddit re-introduced its long-running series, "Item Suggestions at Each Price Point," and specifically focused on sneakers, providing a giant helping hand for sneaker shoppers. "Remember that 'worth' is subjective, and this post is NOT a tiered list of durability," redditor kmn6784 outlined. "Attempting to min-max price to durability isn't the goal. Quality doesn't always translate to longevity, and there are other reasons people will pay more for a specific piece (style, fit, exclusivity, brand, drape, fabric, current mood, where it's made, materials, position of Saturn)."
With those ground rules — and astrological signs — in place, here are the best sneakers the MFA guys came up with for under $100…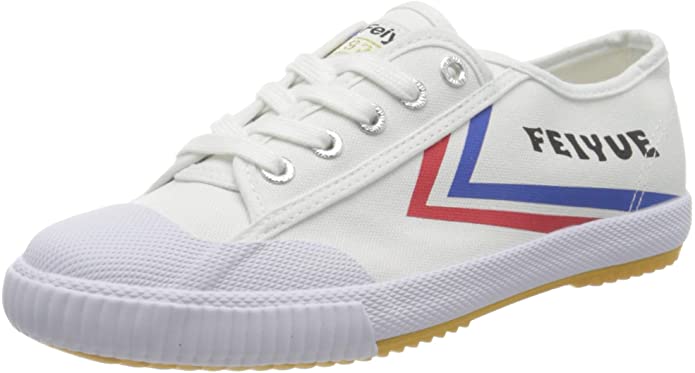 For the price, there's really no better sneaker maker than China-based Feiyue Shoes (feiyue means "to leap" or "to fly over"). In particular, per redditor theodinspire, their Fe Lo 1920 sneaker is "cheap as chips, looks kinda cool, can be worn without socks, is lightweight and is good for martial arts and/or parkour." (He does recommend, though, that you let them air out after you've secured them, since they might smell strongly of rubber.)  
"I basically only wear Feiyue shoes these days," adds another MFA member, especially singing the praises of their "zero-drop" — i.e., unlike most shoes, the heel isn't raised higher than the toe, reducing the amount of canvas and rubber at play and letting the muscles in your feet and legs do the work.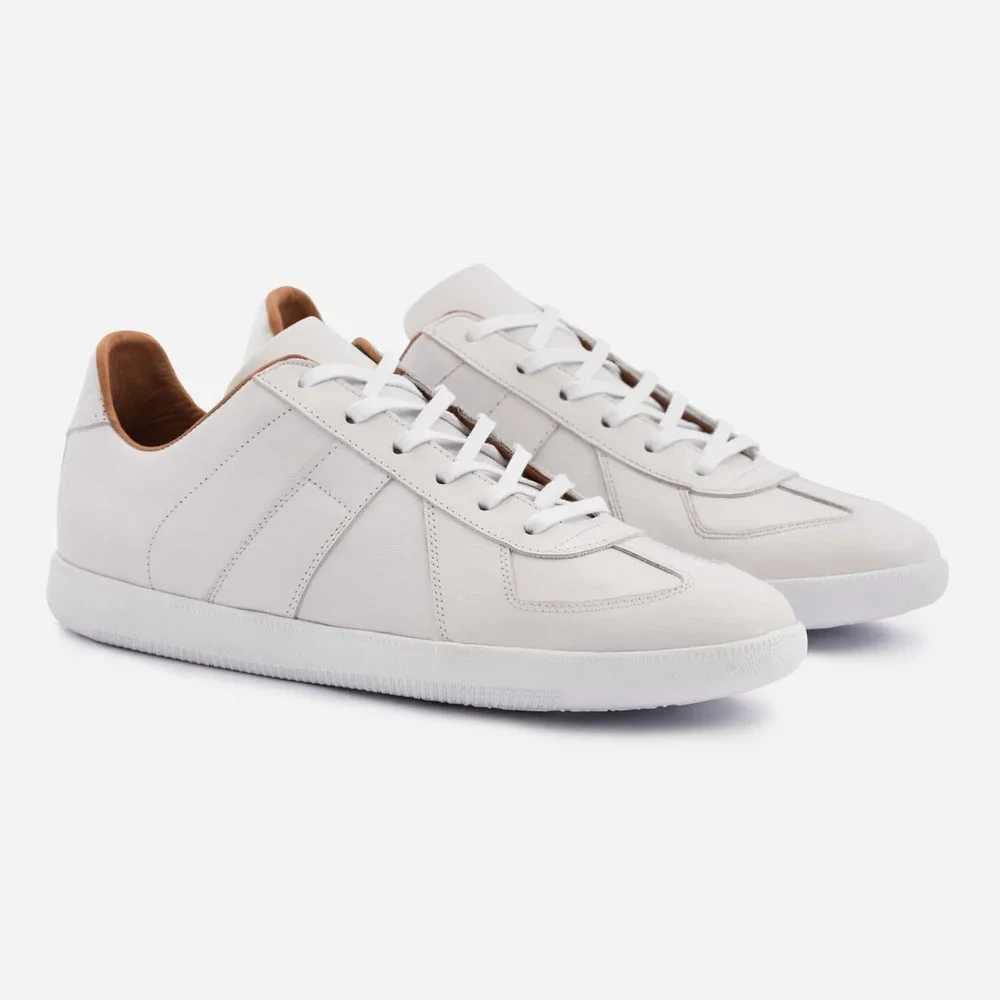 This budget version of the $415 Maison Margiela German Army Trainer is currently priced at $149. But according to redditor suedeandconfused, "Beckett Simonon frequently runs promotions that bring these down to $99; so sign up for their newsletter rather than paying the $149 MSRP."
He admits that they're not exactly the same as the Margiela sneakers — "the leather is more stiff and the shoe itself isn't as wide as the MM" — but he's also sure to point out, "It's a sturdy shoe that has held up to many years of wear as my beater shoe in bad weather or for activities where I'd have a harder time keeping them clean."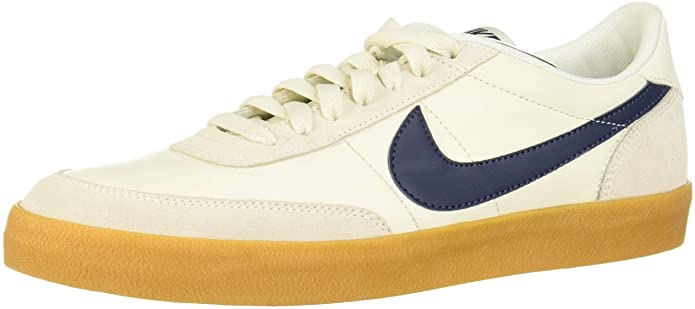 The Killshot 2, a collaboration between Nike and J.Crew, is arguably the only success story to come out of the mall brand over the last decade. Case in point: In 2017, GQ reported that upon they're re-release, "One user stated that the J.Crew store he worked at sold out of the sneakers in four hours on the day of their release."
Online, meanwhile, they're referred to as the "Memeshot." "Happened to be in a J.Crew today when I jokingly asked if they had Memeshot 2's in stock," an MFA commenter wrote in 2018. "My life will never be the same."
Their appeal is undoubtedly tied to their simplicity. In an era of chunky sneakers, the Killshot 2 is based. And at $90, they're one-tenth the price.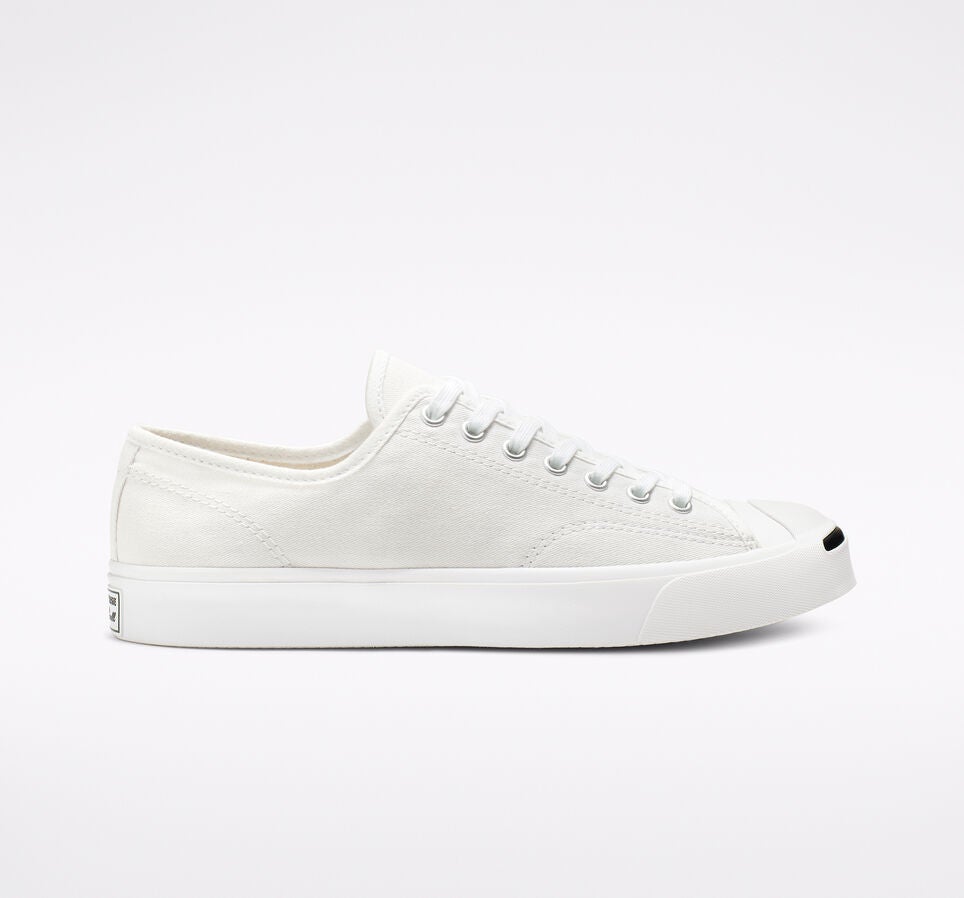 Plenty of people will tell you that the Converse Chuck 70 is the brand's best shoe for the price. And at $85, it's hard to argue with them. But personally, I'm going to agree with redditor only_drinks_pabst, who recommends the $65 canvas Jack Purcells. "Really classic silhouette for a pretty reasonable price," he writes. "Really great summer shoe since the canvas doesn't get too hot. I even use them as a water shoe a lot of the time since they dry quickly and look great with shorter inseam shorts/swimsuits."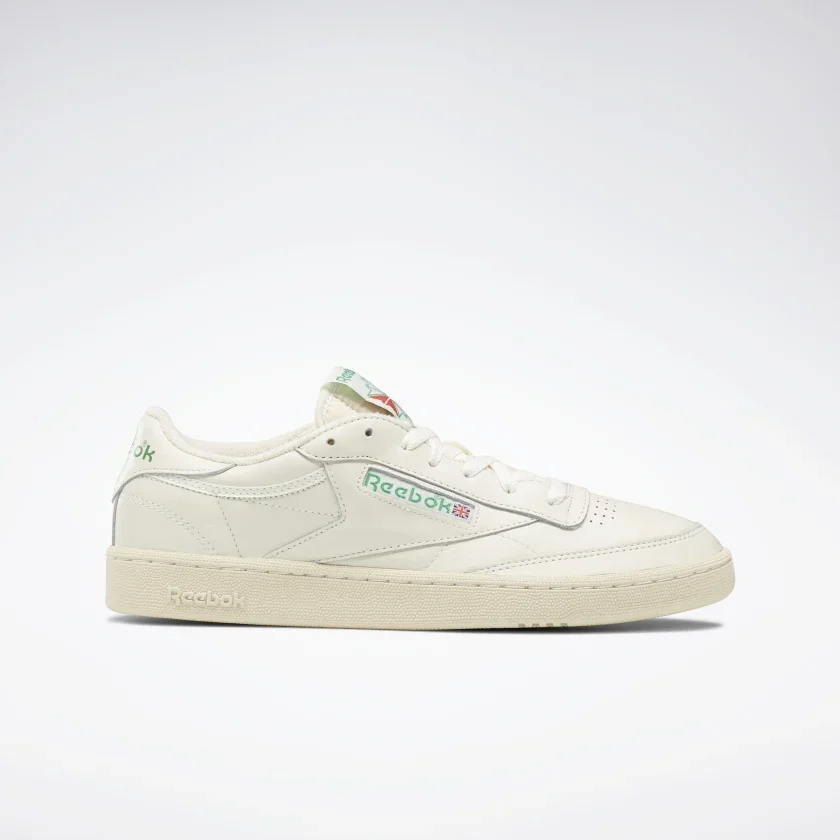 First released in 1985, the Reebok Club C — the C stands for "Champion" — was the brand's attempt to curb the supremacy of Adidas' Stan Smith sneaker. "Tennis' dress codes demanded a level of minimalism that Reebok's bestselling output answered," Gary Warnett's piece in SSENSE recounts. "After the Newport Classic line's debut, the Revenge Plus (later renamed the Club C) built on those designs with a club favorite that, once again, became a bestseller with casual athletes."
But the beauty of the Club C is that it actually toes the (end) line between multiple sneaker styles. "I like the detailing and slight chunkiness that takes it out of minimalist white sneaker territory, but not so far away that it's too crazy to wear," HalfTheGoldTreasure explains on the MFA. "The low profile but wide shape makes a really nice pairing against looser trousers, especially when they're a bit cropped to cuffed instead of breaking on a chunkier sneaker."
And maybe the best part is, the Club C has been around long enough that when they ultimately fall apart, you can find a replacement pair without any problems whatsoever.