A few short years ago, only one-and-a-half types of abdominal mats existed. And neither of them was really an ab mat, per se. There was the all-purpose gym mat that you'd spread out in the middle of the basement floor to accommodate every exercise in need of a soft surface, and then there was the rubberized floor that entire weight rooms were erected upon. That's it.
But nowadays, when you type "ab mat" into Amazon, you can quickly see that "ab mat" refers to a very specific type of mat that comes in two similar configurations. The first of these variations amounts to a small, elevated pad that's sloped to follow the natural contours of a human spine. That way, your back is placed in far less of a compromised position when you lie flat on the ground. On top of that, the pad doubles as a soft surface on which to place your forearms during planks, and can also be utilized as a soft surface for your chest to land on during push-ups.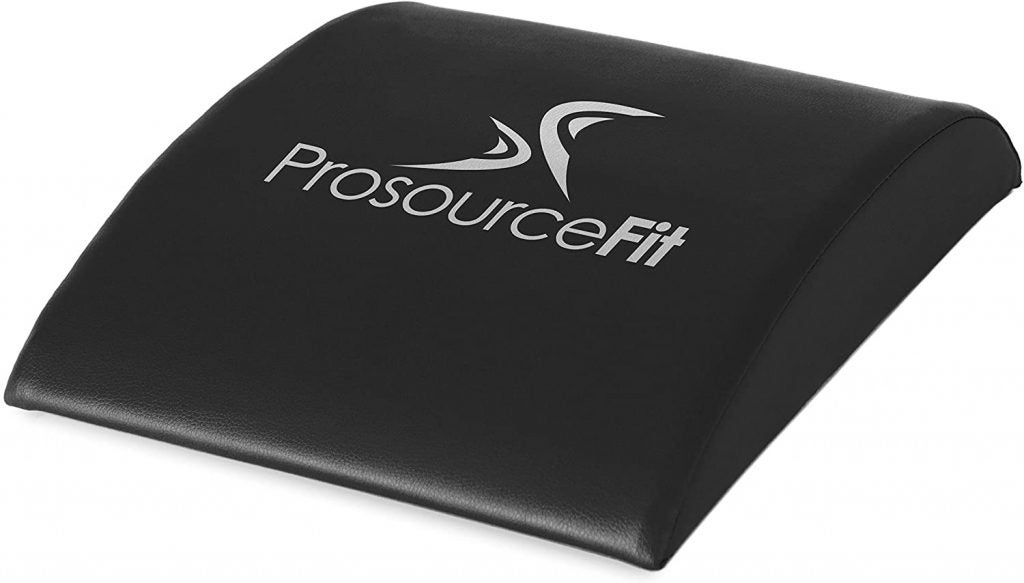 The second version of an ab mat is essentially the same as the first, except it has a thin one-inch pad that unfolds from beneath the larger pad to provide you with additional tailbone support.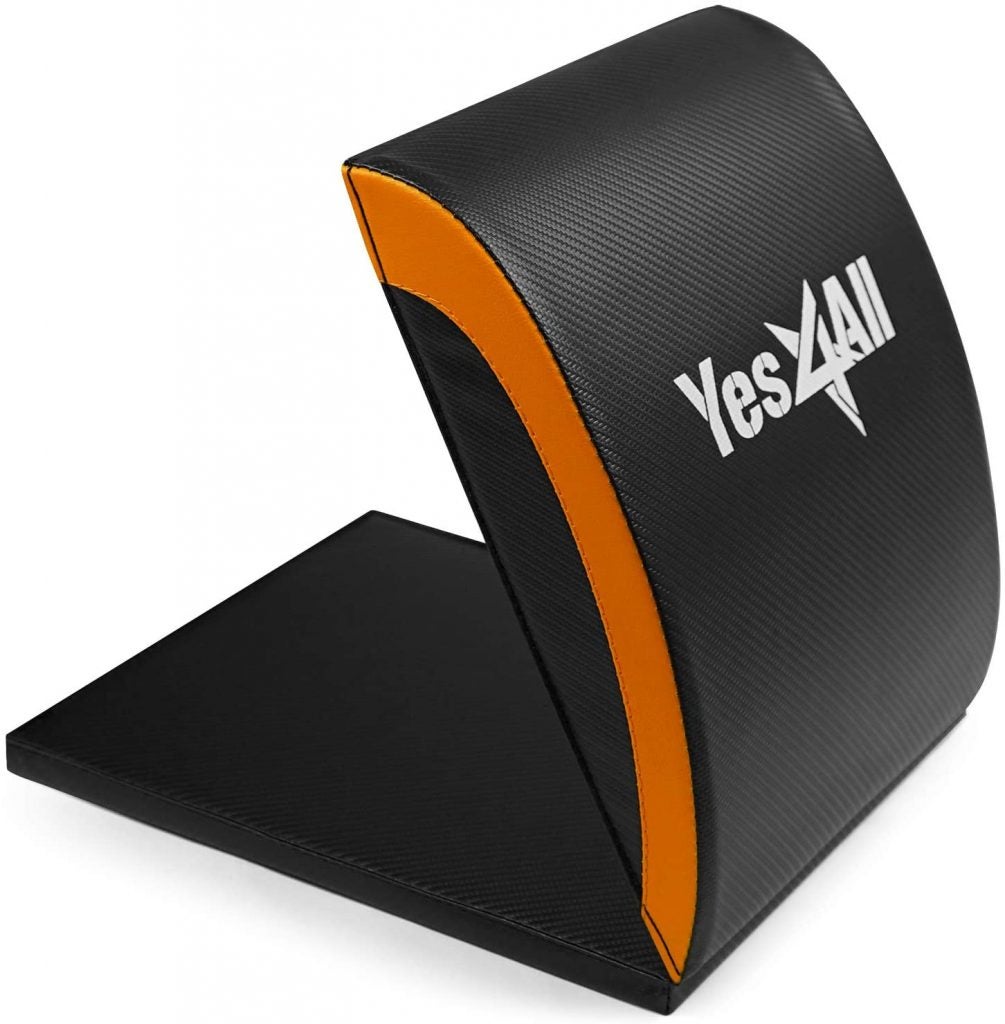 Why are special ab mats necessary?
"Necessary" is a strong word when it comes to fitness. Think about it: Guys like Eugen Sandow were developing bodybuilding physiques that would still turn heads more than 130 years later without the benefit of the modern weight bench, which didn't rise to full prominence until the 1950s. Until then, guys' chests were developed more than adequately with push-ups and dips.
Military trainees, football players and run-of-the-mill high school students similarly managed to scrape by for many decades simply by doing sit-ups and crunches on grassy lawns — whether those lawns were pristine, muddy, caked in fertilizer, or freshly mowed.
In this instance, we're talking about what provides the greatest degree of functional comfort to the person doing the ab training. The standard-issue, all-purpose mats tend to be simultaneously too thick and soft to provide an optimal training surface, because you start to feel like you're sinking down into the mat without it providing you with any sense of stability. Therefore, "all-purpose" doesn't translate into "best available option."
The other common gym mat alternative — whether it's marketed as a yoga mat or a general workout mat — is about half an inch thick all the way from top to bottom. The surface is sturdy and provides the user with stability, but doesn't support the spine in its natural alignment. As a result, the spine flattens itself out along a hard surface, placing it in a position where it's somewhat compromised, even during basic crunches.
On the other hand, not only does the version of the ab mat with the extended pad place your spine in a safer configuration than a flat surface would, it also has a lower portion that's twice the thickness of a standard yoga mat, helping the mat to absorb a greater portion of the compression on your spine as more of your weight moves down toward your hips.
So ab mats do serve a legitimate purpose?
Do they ever. Unless your training routine is built in a manner that doesn't require you to do targeted abdominal training, floor-based abdominal work is going to be among the most reliable ab-chiseling tactics available. And while it's impossible to sit back and relax while doing so, an ab mat will at least bring a little bit of comfort as that chisel agonizingly hammers away at you.