When Cara Delevingne showed up at this year's Met Gala, the 29-year-old British model-actress-singer, showed off an all-white Maria Grazia Chiuri ensemble of slacks and a bulletproof-style vest emblazoned with red letters that read, "Peg the Patriarchy." Needless to say, folks watching at home and scrolling online had questions. 
First, why should an oppressive system of gender-based exploitation be blessed with some delightful ass play? 
And secondly, was Delevingne trying to take credit for this supposedly provocative statement when it's a trademark copyrighted artistic statement and source of income for Luna Matatas, a queer, POC sex educator and artist? 
The latter question, of courses, is inextricably tied up in the first. 
When Delevingne strutted up the steps of the Metropolitan Museum of Art with Matatas' phrase across her chest, "Peg the Patriarchy" seemed to imply the more obvious and timeless expression, "Fuck the patriarchy!" It also harkened back to other turnkey declaratives like, "Stick it to the man!" And in this case, it may as well have read, "Guys, it's your turn to take it… like a man."
However, in Matatas' original formulation, the intent was quite different. As she specified in an Instagram post, "Peg the Patriarchy" is "not about an anal sex act and not about men. It's a metaphor for subverting the system that requires subservience within a gender binary." Worn by Delevingne, the context shifts, and the phrase comes off as a taunt. It's like, "Now it's my turn to wear the dick in this relationship," whereas for Matatas it's something far deeper and more meaningful. 
But another problem with Delevingne wearing the phrase as a taunt is that pegging isn't punitive. Millions of people around the world enjoy the stroke of a strap-on. This is a blindspot for white feminism –– so often, the messaging translates as: When is it my turn to hold the whip? For Delevingne, this seems especially true when you consider that her mother, Pandora Delevingne, is one of the Duchess of York's closest friends, or that her grandfather was a chairman of English heritage, or that her grandmother once posed for photos with Prince Philip at the beach, or that Delevingne herself is surrounded by millionaires at the Met Gala. When Delevingne proposes that we peg the patriarchy, she has the extra advantage of being very close to all that patriarchal ass.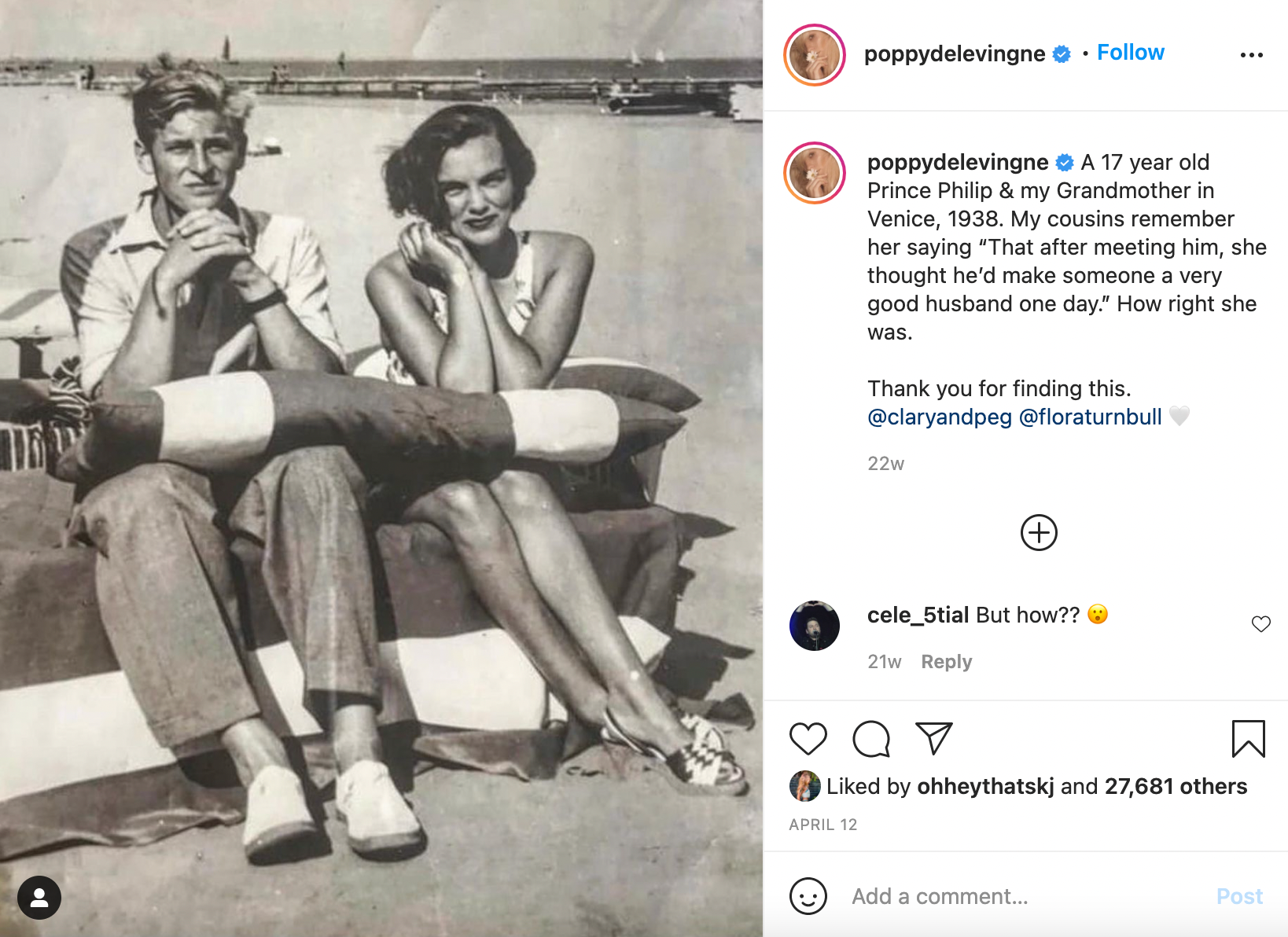 By contrast, Matatas was busy educating the populace about the pleasures of conscientious sexuality, teaching her class "Intro to Cock and Ball Torture," when she first found out that Delevingne and Chiuri had swiped her phrase and were going viral with it. Then as the images of Delevingne spread online, many people on Twitter saw the obvious racial implications in her critique of a system of exploitation.
Matatas described in an Instagram Story how it felt to witness a willowy white woman at the most exclusive and glamorous social event of the year steal her work. "Remember that as a fat, queer, POC I am working twice as hard just to do what I'm already amazing at. From censorship to patriarchy to racism, all biz barriers specific to my social location," she posted. "What's grossest for me is the media interviews –– with Cara blatantly owning it as if it wasn't already owned. Sound familiar? *Coughs in colonialism*"
Matatas also pointed out that the clout heist will affect her wallet and her online presence in quantifiable ways. "This bumps down my views in search, making it hard for people to buy my art, misrepresents my brand and has caused me a ton of work now chasing down copycats printing merch," she posted.
While her sentiment was presumably well intended, and since Delevingne is gender fluid and pansexual, perhaps she didn't intend to reduce pegging to a threat. Maybe she really feels the patriarchy needs some ass play to chill TF out. It wouldn't, I promise, hurt.