Back in August 2020, Adam Carolla tweeted, "More American males now wear bracelets than eat stew."
It would seem we've been overcompensating ever since. How else can the myriad "Magnetic Masculinity Leather Bracelets," aka "Manliness Magnetic Leather Bracelets," found for sale online — and the significant interest in them — be explained? They're noticeably thick (girthy?) and typically come in two different colors (brown and black). But that's only half of their manliness proposition, the other is the overheated marketing language (and imagery) that promises to "effectively and instantly enhances thickens [sic] your manhood, improve the size of the lowershaft [sic] and controls its sensation to delay the passionate release."

How exactly does it deliver on such big promises (pun unavoidable)? Per the website of this version of the bracelet, they give off "far-infrared energy" that improves your sexual health via 4,000 ions of magnetic tourmaline (a crystal of some sort with a host of ostensible protective qualities).
The reviews are generally positive (how real they are is another matter). "my husband wear it and this bracelet helped him tremendously," writes one woman (again, sic throughout). "it gives him lots of stamina and it helps him significantly in many ways and that he highly recommend it to anyone who feels they're in need of more energy to go about their daily routines."
Meanwhile, an alleged cam model explains that the Manliness Magnetic Leather Bracelet helped him increase his "drive, performance and endurance," adding, "This is it, boys. This product works!"
FWIW: Numerous DIY takes on jewelry-as-natural-Viagra are also available all over Etsy. They're branded slightly differently, however — with more of a new-age flavor and centered more around root chakras. For instance: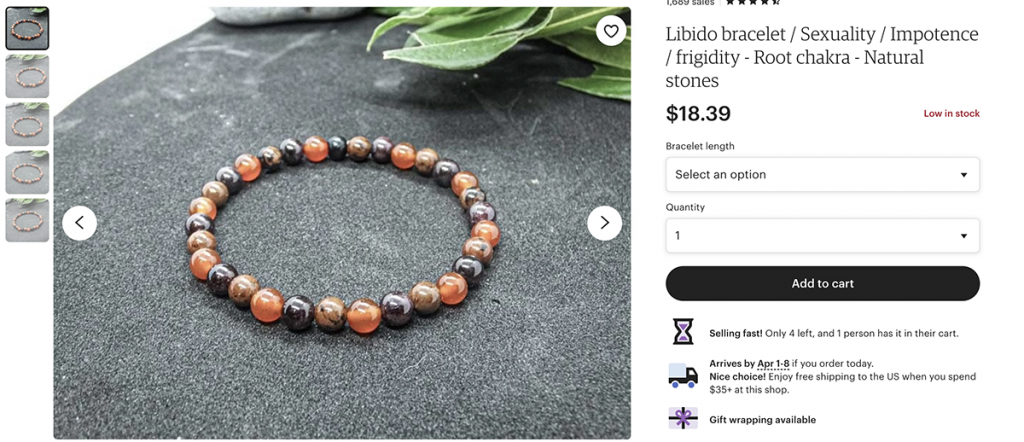 In either case, the evidence for the efficacy of these accessories is primarily anecdotal — i.e., there's not much legitimate scientific consensus at work here. That said, the suggestion that magnets can help provide better blood circulation and more energy isn't an uncommon one. Two years ago, I wrote about conspiracy theorists who claim that 5G is coming for your balls and your brain. They too suggest magnets and crystals as a means of protection.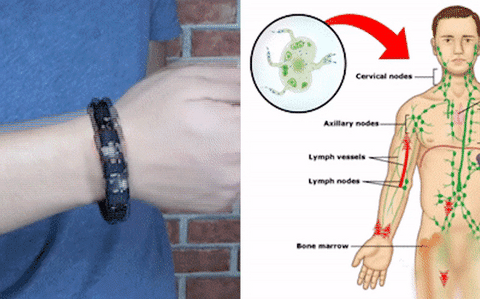 Again, though, such claims remain unfounded. But hey, given that the bracelets are magnetic, they should at least be easy to take on and off.