"The first time I met the artist Kenny Scharf, he vandalized my car, and I was totally fine with it," MEL contributor Lara Marie Schoenhals writes of her experience watching her "basic as fuck" Jeep Liberty get coated with Scharf's signature graffiti cartoon characters as part of his ongoing project "Karbombz." Though his sculptures, paintings and murals have been commissioned and collected by museums and art institutions around the world, his passion lies in customizing everyday objects — "whether it be a telephone, a television, a blender, a car" — into something that's as cool to look at as it is functional.
How many cars will he have to customize before he can declare victory over the road? "I can't stop until there's no more cars," he promises.
Read the full profile here.
QUOTE OF THE WEEK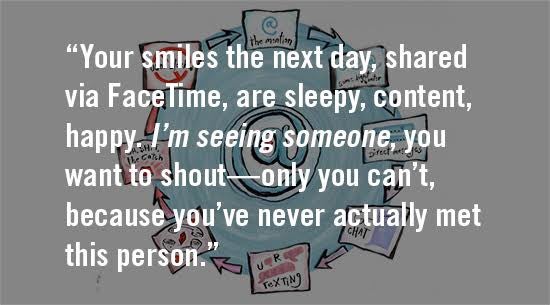 Twitter romances start fast and end faster. Check out our breakdown of the Twitter relationship life cycle, from the first @-reply to the inevitable unfollow.
THREE QUESTIONS
Meet Dan Savage. No, not the writer, pundit, and LGBTQ activist known for his influential and nationally syndicated sex column "Savage Love" — the other one. Specifically, the other queer white male writer named Dan Savage. Who also happens to have the Dan Savage Gmail address. A 27-year-old native of Shavertown, Pennsylvania, Savage moved to L.A. a few years ago, like so many before him, to break into screenwriting. In our third installment of a series exploring the concept of the digital doppelgänger, MEL contributor Devon Maloney interviews the writer trying to make a name for himself when another guy with the same name is already six steps ahead of him.
So how much do you, Dan Savage, have in common with Dan Savage the famous sex columnist?
The weird thing about my experience with having the same name as Dan Savage is this sense of him being always three steps away. You know, first in terms of my coming out as gay, and then in terms of being a writer, then in terms of working in Hollywood. Now Dan Savage has a TV show on ABC, The Real O'Neals. So he's always like preempting me, like 10 steps ahead. So it's funny how I've felt this sense of like ghost leadership from him. You're always there, following me around, but I'm technically following you.
Do you get emails meant for the real Dan Savage?
I have. I actually own the Dan Savage Gmail. I got it in the beta-testing phase, when my 14-year-old self was like, "I should corner this market." I don't use it, because I realize it's a more common name than I anticipated, and I feel like it's my name first and foremost. Like, "How dare anyone have the same name as me?" It's a weird, primal, even Freudian thing. So I get all sorts of weird emails. They're actually kind of fascinating, but yes, some of them are addressed to famous Dan Savage.
Have you ever been actually mistaken for him?
Once, I was in Vegas with two friends, and I called down to get a reservation at this fancy restaurant and asked them to put it under my name. Shocker: They thought I was that Dan Savage. The chef brought us out a fancy bottle of wine and started talking to me about how much of a fan he is. He thought Dan Savage was a local Las Vegas writer. I was so bewildered, I just start pretending to have a sex column. They had already opened the wine by the time I realized what was happening, and at that point, it seemed easier not to embarrass the shit out of this man and to simply thank him and let him go.
Read the full interview here.
MEL RADIO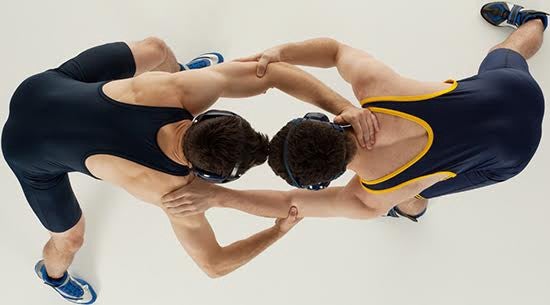 The legend of UFC and WWE champion Brock Lesnar is such that all the old crazy shit he's done in sports gets whitewashed by all the new crazy shit he's accomplished. For instance: On a recent episode of Stone Cold Steve Austin's podcast, Lesnar mentioned the forgotten stat that as a wrestler at the University of Minnesota from 1999–2000, he lost only three matches. On the latest episode of the MEL Stories podcast, we tracked one of them down — Wes Hand, the University of Iowa heavyweight who gave Lesnar his only loss during his senior year in 2000.
Listen to the full podcast here.
THREE MORE PIECES TO KEEP YOU RELEVANT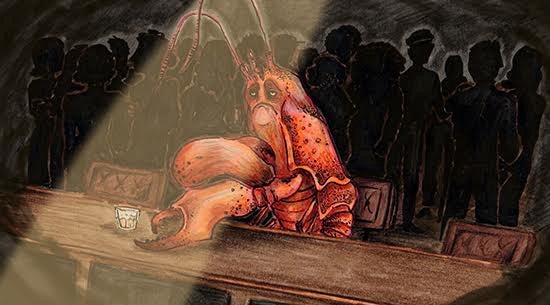 How 'The Lobster' puts relationships on blast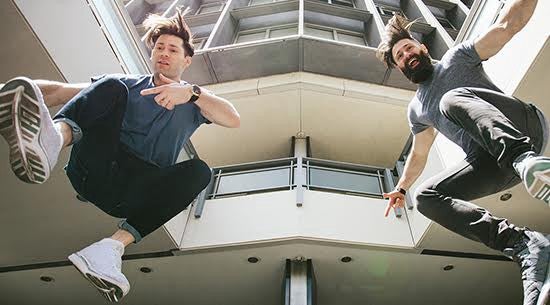 Six years after APL's shoes were banned by the NBA, founders Adam and Ryan Goldston are just getting started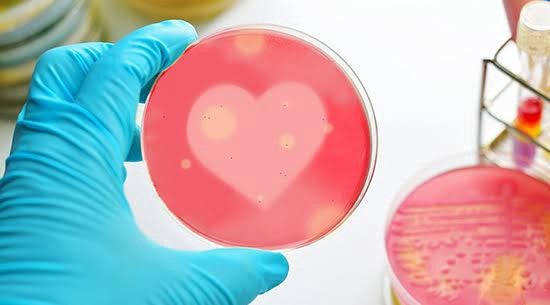 Why we love a good fictional pandemic
FROM THE MEL ARCHIVE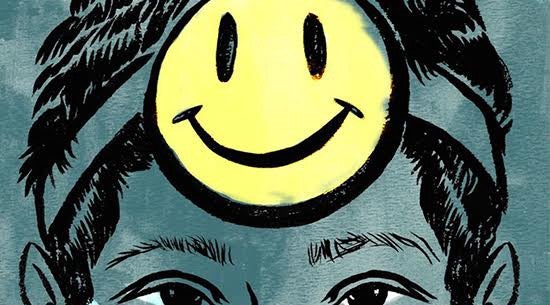 Can MDMA help the autistic — and other medically underserved populations — cope with their anxiety?
CLOSING SHOT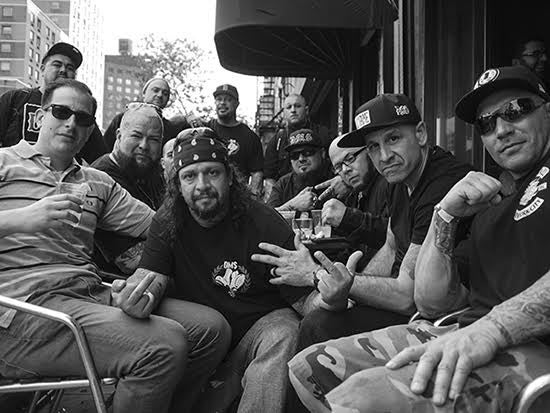 Don't call them a gang. The members of New York City's DMS crew (Doc Marten Skinheads) prefer to be thought of as a crew or a family (despite some of their members' ventures into somewhat shady activities over the course of the group's 30-year existence). These days, many of the original members are all grown up to the point where some of them joke that the 'D' in DMS just stands for 'daddy'.
Photographer Lani Lee got up close and personal with the DMS crew at this year's BNB Bowl. Check out the rest of the photo essay here.