In February, Morgan Smith noted in High Snobiety that "nearly everywhere in fashion, I see body-ody-ody, or so I think." Not naked bodies, she goes on to clarify, "but prints that give off the impression of a wearer baring it all with their look."
The modern forefather of such a fit is none other than Jean Paul Gaultier. In 1995, Gaultier, fresh off the heels of his "Cyber" collection, known officially as "Horsewomen and Amazones of Modern Time," was looking for ways to reinvent himself. At the time, fashion's enfant terrible had been working on costume design for The Fifth Element, a film that takes place in the 23rd century. And yet, when Gaultier debuted his following spring/summer collection, he eyed an aesthetic that most reflected the Renaissance.
Essentially, he created a literal muscle shirt that was part Greek statue, part optical illusion, or something called trompe l'oeil in French ("trick the eye") that uses realistic imagery — in Gaultier's case, a perfectly sculpted upper body — to make it seem as though the depicted object exists in three dimensions:
It might not be as iconic as what Gaultier designed for Madonna for the Blonde Ambition Tour, but it has certainly stood the test of time and become one of his most recognizable works. Here's the incredibly deep, occasionally meandering and frequently tangential history of the shirt in 10 bite-sized pieces.
1) Though trompe l'oeil is a French term, the Romans pioneered it sometime between 8th century B.C. and the 6th century A.D. According to a number of archeological discoveries at Pompeii, Roman villas were typically decorated with mural paintings designed to look like windows overlooking lush gardens.
2) It wasn't, however, until the birth of the Renaissance, that trompe l'oeil formally became a thing. Sometime in the 14th century, Florentine painter Giotto di Bondone decided to play a trick on his teacher, Cimabue, to whom he was apprenticed. One day, when Cimabue had his back turned, Giotto painted a lifelike insect that Cimabue went crazy trying to brush away before finally realizing it was an illusion. (Full disclosure, though: According to a blog post by Antonia Dalivalle, "The fly, in fact, may be a false anecdote, having a parallel in Pliny the Elder's tale of the Ancient Greek painter Zeuxis, whose realistically painted grapes fooled birds into pecking them.")
3) Trompe l'oeil was first used in fashion in 1927 when Miss Elsa Schiaparelli, an Italian fashion designer in Paris — using a special double-layered stitch created by Armenian refugees — knitted sweaters with surrealist trompe l'oeil images. Although these designs appeared in Vogue, her business really took off with a pattern that gave the impression that a scarf was wrapped around the wearer's neck.
4) Speaking of Vogue, in 1994, it summed up Gaultier's Les Tatouages spring collection as "a startling vision of cross-cultural harmony." "The show was an exhilarating, sometimes bewildering hodgepodge romp of references that included men in skirts, denim cut in 18th-century shapes, corsetry, Joan of Arc-style armor, a punkish graffiti print and a tattoo-currency motif (that echoed one that Martin Margiela, a former protégé of Gaultier, showed in 1989)."
It was also Gaultier's first foray into trompe l'oeil. The garish designs were based on tribal, Indian and African patterns that, per Vogue Runway, "reflected an abiding interest in 'global village chic' that would go on to define Gaultier's work for decades."
5) In fall 1995, Gaultier, inspired by kinetic artist Victor Vasarely, who Gaultier had admired as an adolescent, debuted the sci-fi polka-dot pattern that would background his trompe l'oeil muscle shirt the following season. During his 1995 fall/winter runway show, Gaultier dressed his muse, Rossy de Palma, in garments embroidered to mirror computer chips, patterned with exuberant colored dots and shaped to fit the body. Clearly inspired by Vasarely, Gaultier basically transformed the silhouette into an illusion of circles.
6) Just before the 24th minute of his spring/summer 1996 runway show, Gaultier pushed his exploration of optically illusive polka dots even further, now adding them to his menswear collection, "Pin-Up Boys." "This time, though, he brought his knack for trompe l'oeil print placement to the table … when he presented mesh tops printed with enviable sculpted torsos," i-D writes. And with that, his trompe l'oeil muscle shirt was born.
7) Hilariously, the most mainstream usage of trompe l'oeil is probably in cartoons. Case in point: It appears in many Looney Tunes cartoons such as the Road Runner, where, for example, Wile E. Coyote paints a tunnel on a rock wall, but the Road Runner races through the fake tunnel anyway.
8) Meanwhile, Gaultier's sartorial spin on trompe l'oeil was probably most famously worn by Robin Williams, who donned it circa 1995 on a red carpet that despite the ubiquity of the photo has been lost to history (even all the Getty credit can offer is: "Portrait of American actor and comedian Robin Williams wearing a Jean Paul Gaultier shirt with a print of a muscular chest and abdomen").
9) In more recent years, as tromp l'oeil has come back into style, fashion brands like Sinead Gorey's self-named label have, per High Snobiety, combined "impressions of digitalization, the female physique and thermal imaging for an IG-worthy fit. Other designers who have seemingly perfected and captivated onlookers with the physique-toting art form include Pierre-Louis Auvray of Forbidden Kn0wledge and Sergio Castaño Peña of Syndical Chamber."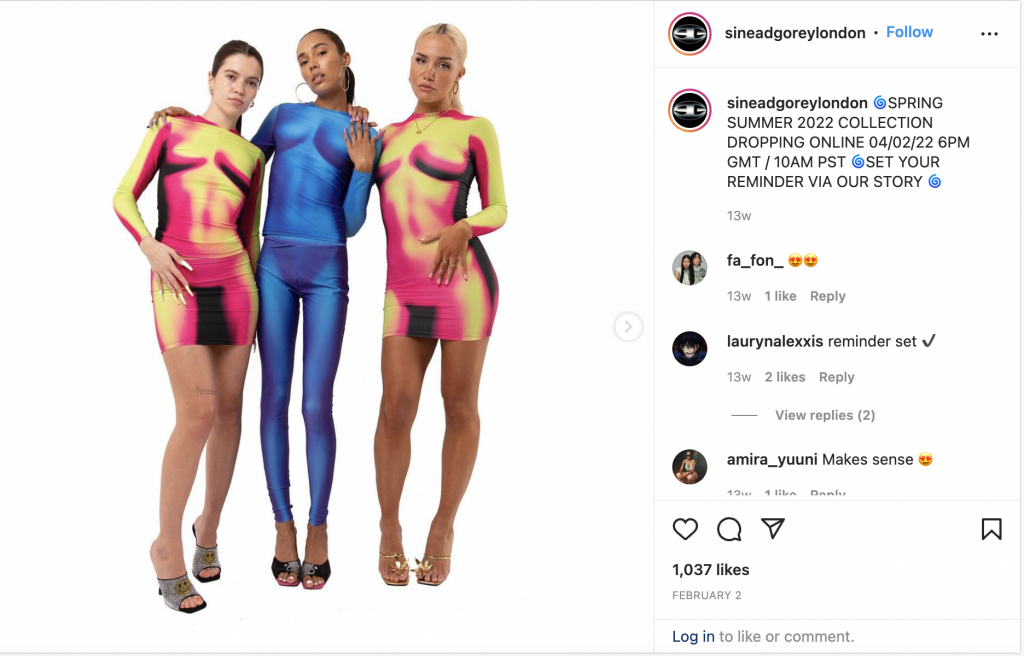 10) In February, designer Glenn Martens foreshadowed his upcoming collaboration with Gaultier, as he paid obvious homage to the French couturier in his latest Y/Project collection, reinterpreting Gaultier's iconic tromp l'oeil prints. "The trompe l'oeil prints tied the entire collection together as Martens reinterpreted the satirical spirit that characterizes Gaultier, printing the naked bodies on the garments in order to play with notions of gender; female breasts were seen on male garments while male genitals were printed on miniskirts," reported Fashion Network.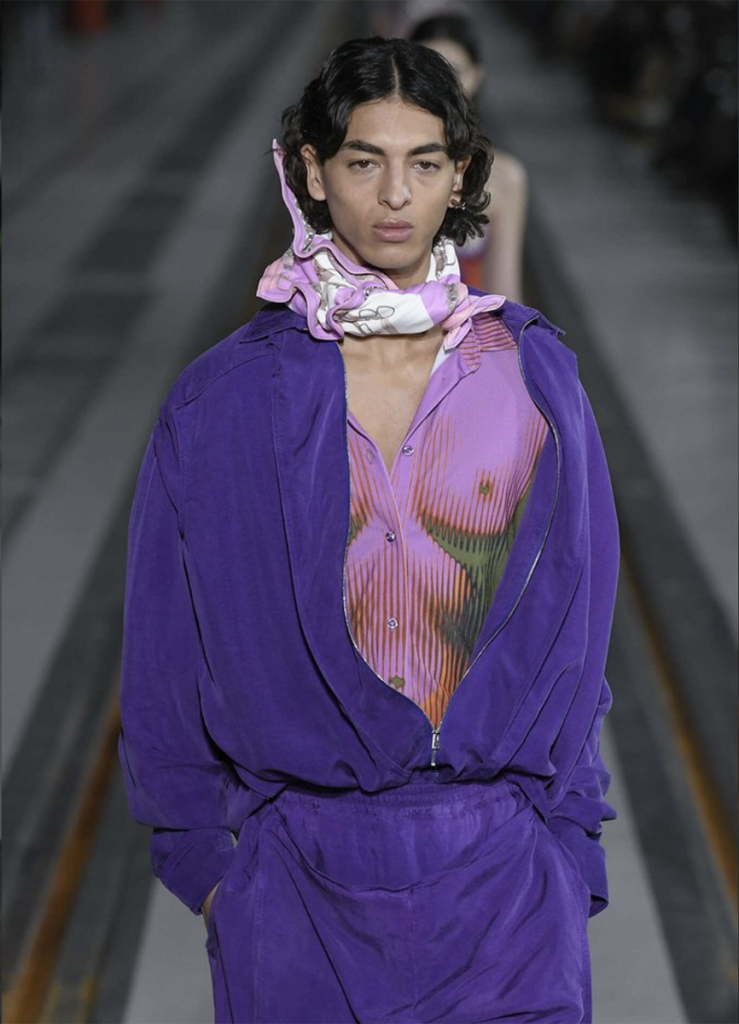 The illusion, in other words, lives on.