It's another glorious Sunday—one more day to relax before schlepping back to work. And what better way to kick back than with your old friend MEL. But before we get to the best of the best, let's check out some of the stories I didn't get to this week:
For tears: Read about the amazing work Reddit's r/SuicideWatch is doing for men on the verge of ending it all. Or pour one out for the short kings who are spending hundreds of thousands of dollars and enduring incredible pain for a few extra inches in height.
For lols: In light of Stormy Daniels' revelation regarding the presidential package, do you ever wonder what your favorite Mario Kart 64 character says about your own dick? If so, we've got you covered.
For help: Here's how to lose the 10 pounds your iPhone adds every time you take a selfie. Also, if you want to know which is healthier, blackberries or blueberries—or any other fruit for that matter—we've ranked them all according to your well-being.
But if that's not doing it for you, here's the best of the rest from The Week That Was…
Must Reads
"The Public Love Affair (And Breakup) of Tom Arnold and Roseanne Barr"
It may seem incredible, but after years of B-list status and a nasty divorce, Arnold and Rosanne are both back in the news, and at the same time — Arnold for his new Viceland series in search of the infamous Trump N-word tapes, and Rosanne for being a racist conspiracy kook. Theirs is both a uniquely American success story and a cautionary tale. Here's how it goes. READ MORE
"The Teen Boy Posing As Punxsutawney Phil on Tinder Is Cleaning Up"
How much wood would a woodchuck lay if a woodchuck could swipe right? The answer is seemingly a lot, judging by the amount of matches and offers of nudes Andrew — aka "Punxsutawney Phil," the world's most famous groundhog weatherman — received in just one day on Tinder. Andrew has no intentions of meeting up with any of his matches, however — he's only 15 years old. Nevertheless, his troll job has already become the stuff of legends. READ MORE
"It's Okay to Dick Shame the President"
Normally, we're very much against publicly making fun of someone's dick. It's mean. It's never original or funny. And it's a form of body shaming, something that can come with a host of mental health issues for the person being body shamed. But when you're dick shaming someone who talks as much shit as the president, you bet your ass it's okay for him to get a taste of his own medicine. READ MORE
"Brett Kavanaugh Proves The 'Average Guy' Can Be the Most Dangerous Kind of Guy"
"Average," "unremarkable," "bland," "square." These are the words that were first used to describe Trump's Supreme Court nominee back in July. But now that this carpool dad has been accused of sexual assault, those same words are being used to defend him — because how can a regular, All-American guy have done something so sinister? READ MORE
Five Things We Learned This Week
Ordering your drink "straight up" and "neat" aren't the same things. There's a lot of nomenclature to get wrong when you're ordering at a bar. For example, try to order your scotch straight up thinking you're going to find yourself enjoying two neat fingers of Lagavulin; instead, you're liable to get it served "up" in a martini glass.
Women in the military are 250 percent more likely to commit suicide than civilian women. And the reason has a lot to do with being vastly outnumbered by men in a workplace that's super hyper-masculine and rife with sexual assault.
DC has done it. They've shown us what Batman's dick looks like. In the new adult-themed imprint Batman: Damned, the Caped Crusader goes full-frontal. But just as soon as the comic was released, DC pulled it, saying that the nudity wasn't "additive to the story." Now, collectors are wondering, how much is Batman's dong worth?
Shower beers are wonderful, but shower oranges might be better. Ask the subscribers of the now 30,000+ strong r/ShowerOrange and they'll tell you, it has to do with the smell and the juices running down your body—or something. We asked doctors and evolutionary psychologists about shower oranges, though, and they weren't as convinced.
If your Leo girlfriend is pressuring you to get married, you'd best run in the opposite direction. I'll let MEL's resident dude-strologer, Taj, explain:
The Week in Quotes

News of President Trump's Toad-shaped peen went viral this week, thanks to spicy excerpts from Stormy Daniels' new tell-all book being released on Tuesday. Many people thought this was the most sexualized Toad from the Mario franchise had ever been. Narrator voiceover: It wasn't.
Norm Macdonald really doesn't seem like he wants a TV show. That's the conclusion MEL critic-at-large Tim Grierson made after watching Macdonald's new Netflix series, Norm Macdonald Has a Show. And as the quote above suggests, it's kinda backed up by his own words.
And Now, A Word From Our Readers…
Lots of good comments this week. Keep 'em coming.
"There's A Difference Between Being A Dick and Being Abusive"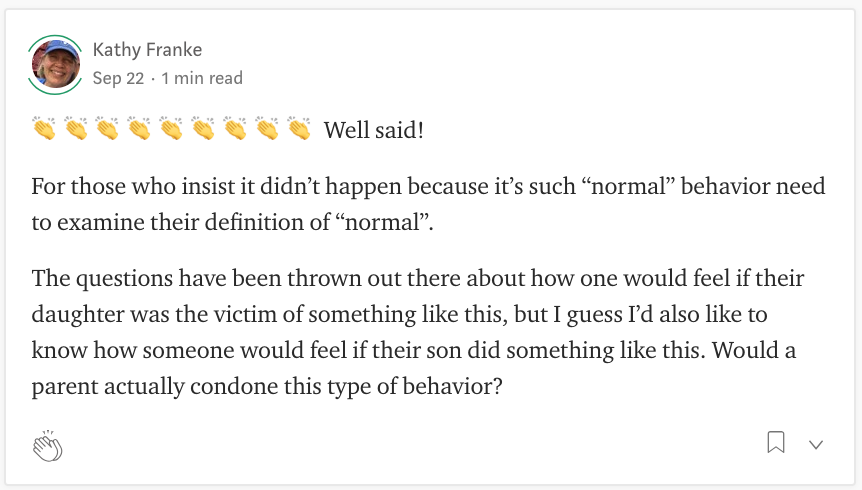 "Why Men Think Women Are Fucking A Lot More Than They Actually Are"

"Men Are Spending $200K and Enduring the Worst Pain Imaginable to Grow Three Inches"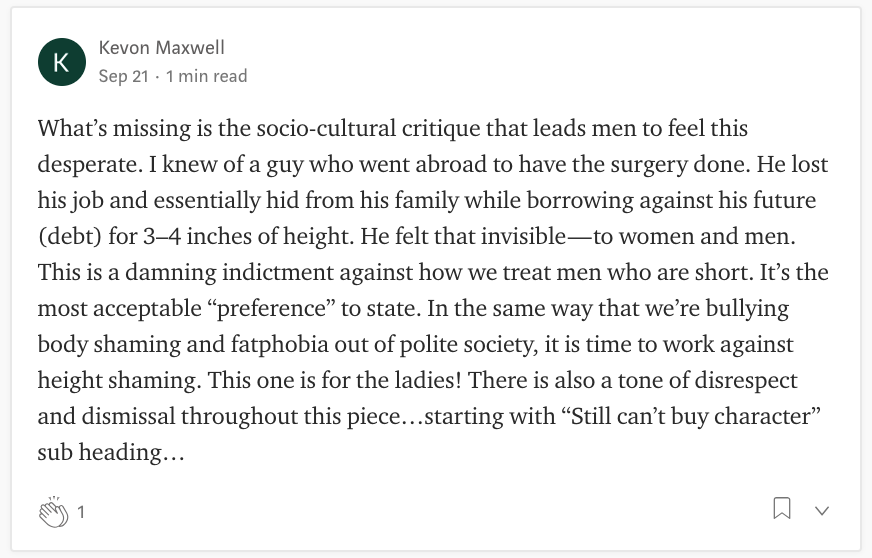 "Semen Displacement Theory Explains A Mushroom Cock's Shape"

"What All Your Girlfriend's Friends Know About Your Dick"

The Weekend Binge
John C. Reilly and and Joaquin Phoenix are back in theaters this weekend with their weird new western The Sisters Brothers. But it's hardly the first weird western—no siree, Bob! For this episode of the Weekend Binge, we've collected all of filmdom's weirdest westerns for your binging pleasure—everything from Jim Jarmusch's Dead Man to Mel Brooks' Blazing Saddles to South Korea's The Good the Bad the Weird.