The new HBO miniseries I Know This Much Is True is a cauldron of pain — a description that, depending on your temperament, will either make you roll your eyes or set your DVR immediately. Based on Wally Lamb's celebrated 1998 novel, this six-episode drama, which begins Sunday and continues through mid-June, stars Mark Ruffalo in the dual roles of Dominick and Thomas Birdsey, identical twin brothers who seem to have been born into a cursed family. Very little has gone right for these men or anyone in their orbit — they spend their days under anguished skies, their misery hanging on them like a second skin. Ruffalo brings his reliable brand of focused, weary intensity to bear on material that wrestles with big themes: sibling bonds, family dysfunction, mental health, crippling guilt, unbearable grief. You don't so much enjoy I Know This Much Is True as endure it.
Much of the action takes place in Three Rivers, Connecticut during the buildup to the Gulf War, as house painter Dominick (Ruffalo, goateed) hears devastating news: His brother Thomas (Ruffalo, clean-shaven) just walked into a library and sliced his right hand off with a frighteningly large blade. In the emergency room, Dominick honors Thomas' panicked request that the hospital not reattach the hand — Thomas intended the act of self-mutilation as a sacrifice to God. This has been Dominick's life for the last 20 years, attending to his twin (who is a paranoid schizophrenic) as his sickness grows worse and worse. Thomas was born on December 31, 1949, while Dominick came into the world just a few minutes later, on January 1, 1950, but since they were kids it was clear that Dominick would have to look after his older brother.
I Know This Much Is True cycles between the present and the past, chronicling Dominick's fight to get Thomas out of an institution for the criminally insane, which he fears will be the death of his fragile, sensitive brother. To that end, Dominick enlists the help of a social worker named Lisa (Rosie O'Donnell) and Dr. Patel (Archie Panjabi), a therapist who quickly recognizes that Dominick is as troubled in his own way as Thomas is. Through flashbacks and Dominick's occasional voiceover, we get a sense of the toxic Birdsey household, where an abusive stepfather (John Procaccino) made the twins' lives hell and their loving mother (Melissa Leo) did her best to protect them. (As for the boys' birth father, well, that's a mystery — and a source of endless frustration for Dominick, who doesn't understand why his mom, now dead from cancer, would never discuss it.) 
All of that should be sufficient sorrow for any one life, but Dominick has more — including the memory of his deceased baby daughter, which destroyed his marriage to Dessa (Kathryn Hahn), the one good thing he had.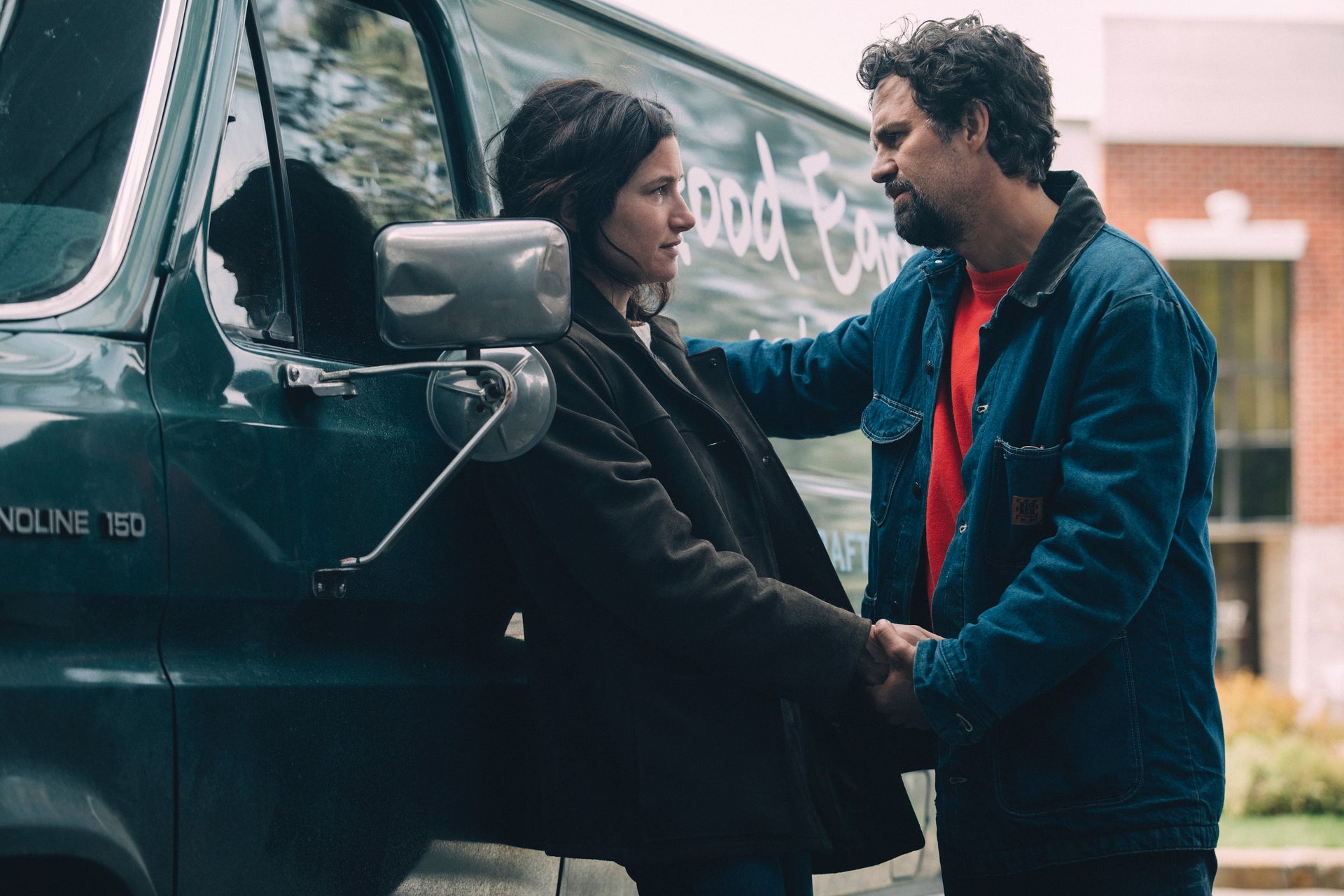 The miniseries is directed and largely written by Derek Cianfrance, whose despairing films Blue Valentine and The Place Beyond the Pines should prepare you for this show's charcoal-gray bleakness. He's suitably paired with Ruffalo, who like Cianfrance can be excellent at creating raw, intimate drama, stripping away any artifice to get to the heart of messy emotions. But both men can mistake strained anguish for artistic truth, and I Know This Much Is True is a constant battle between earned pathos and suffocating dourness. There is a lot of Acting in this series, and much of it comes from Ruffalo and Ruffalo, who digs so deep into these twins' agony that he sometimes gets lost.
It's hard not to sympathize with the demons the Oscar-nominated actor seems to be exorcizing: The series is dedicated to both his brother Scott and Cianfrance's sister Megan, both of whom died. (Scott was killed in a 2008 homicide, and his case remains unsolved.) "Anyone who loses a sibling in an untimely way probably has, along with grief, a real sense of shame," Ruffalo said recently when discussing his interest in Lamb's novel. "It's a mystery. A part of your life that isn't lived but is always with you in a parallel sort of way. You never really get over it. You just sort of get on with it."
Perhaps not surprisingly, then, Dominick wades through his sadness and rage in I Know This Much Is True, often unable to articulate his feelings except through yelling or violent outbursts. Dominick still has his brother, but barely, and as Thomas' condition deteriorates — he's convinced that unseen nefarious forces are trying to rape and kill him — the deeper Dominick's helplessness grows. (Add to that Dominick's guilt about the times that he's lost patience with Thomas' unruly condition — and the recent discovery of his long-dead grandfather's memoir, which further paints a portrait of a family beset by unhappiness, fury and violence.) 
People try to help Dominick, but he won't let them — he's convinced he's genetically predisposed to failure, and so he views the kindness of others as a sick joke. Don't they know he's eternally fucked?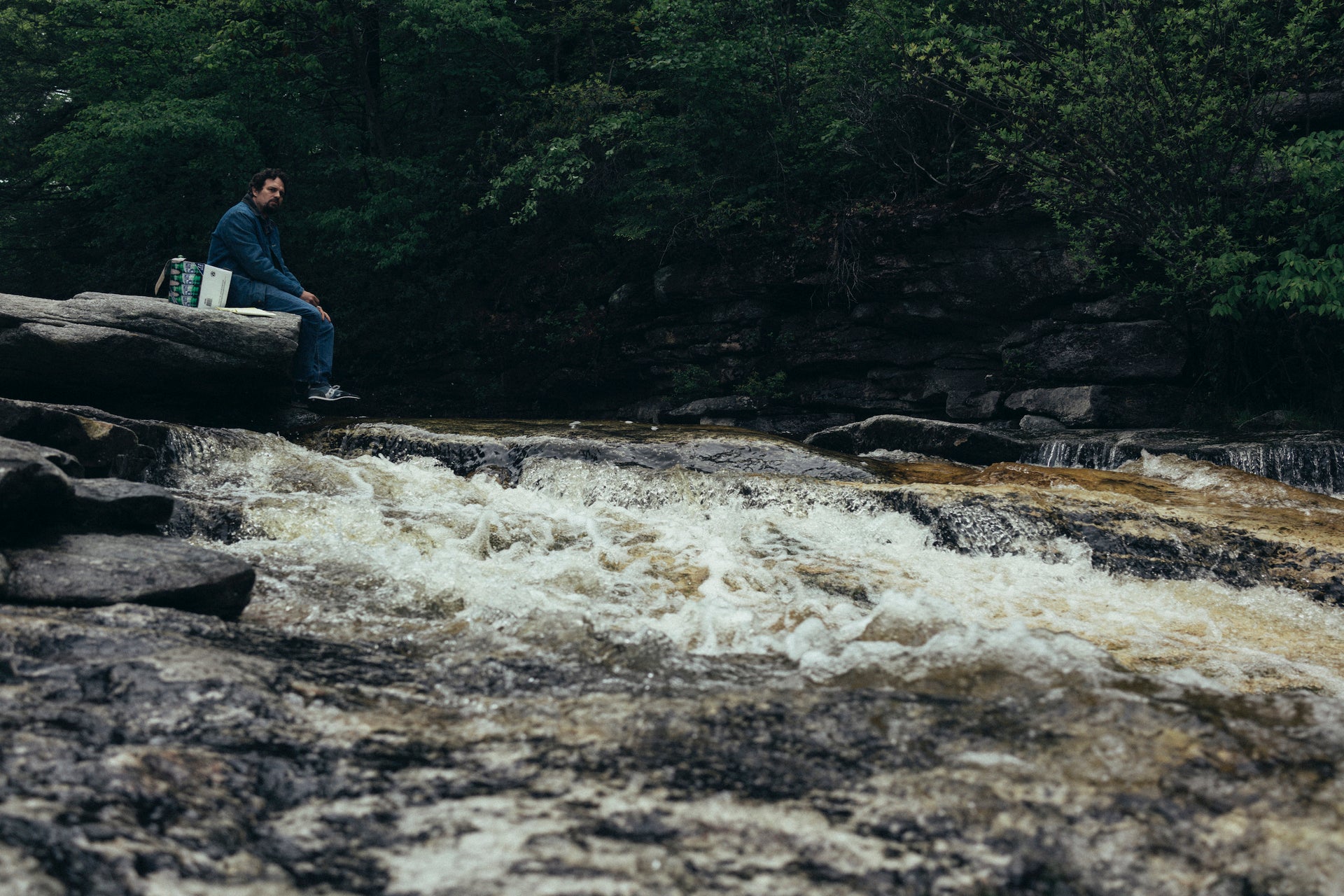 This kind of clenched-fist seriousness can be exhausting if the storytelling isn't sufficiently illuminating, absorbing or moving. If we're gonna wallow in the muck with Dominick as he broods and self-sabotages, often making his problems worse because of his own actions, we'd better have good reason to do so. But too frequently, I Know This Much Is True makes a virtue of its unrelenting suffering, and that's especially true of Ruffalo's co-lead performances. Ever since he came to moviegoers' attention as the tormented brother in the terrific You Can Count on Me, he has been unafraid to depict wounded, complicated masculinity. (That was true even as the Hulk, although he winningly balanced a light touch with the character's brooding tendencies.) 
But in this HBO miniseries, Ruffalo overdoes Dominick's hair-trigger ache as well as Thomas' volatile instability. Both performances are passionately delivered, even heartbreaking, but they're also a bit showy — I don't always feel the characters' pain as much as I notice Ruffalo's technique in trying to get me to feel that pain.
Which is why it's so interesting that although Ruffalo (who's also an executive producer) does the heavy lifting — his characters exploding and tearing themselves apart — the actresses around him actually leave the stronger impression. Panjabi is marvelous as a kindly, soft-spoken therapist who nonetheless won't let Dominick reside in his self-pity. Hahn plays Dessa as a woman who still loves this raging bull but knows it's better that she got free of him. But best of all is O'Donnell, whose no-nonsense Lisa has seen a lot of Dominicks and a lot of Thomases and knows how to handle both. Ruffalo resorts to fireworks, but these three women find complexity, presenting Dominick with a trio of nuanced tough-love responses to his deeply ingrained fatalism.
In a sense, what makes them I Know This Much Is True's highlight is that they don't put up with the character's macho-bullshit form of grieving — an indication of what this miniseries is ultimately about. Without revealing anything, let's just say that, if Dominick is ever going to pull out of his lifelong funk, he should listen to these women. The show tells a very old story: Some men need to be brave enough to get in touch with their feelings in order to finally let go of the suffering that's dragged them down forever. 
That's an important message, but I Know This Much Is True is almost too dedicated to Dominick's misery. We're asked to go through hell with him — not necessarily to get to heaven but to be impressed by the amount of fire and brimstone along the way.