If you looked through Daisy's OnlyFans, you'd think she was constantly pregnant. After all, she tells me, nine months of pregnancy can yield up to four years worth of videos and pictures. That said, she's not currently pregnant, though she's hoping to change that by April.
Daisy, a mom of three, never shows her full face in her content, and is hesitant to reveal too many details about her identity. But even with much of her face obscured, it's clear she's the embodiment of a specific all-American fantasy of a hot Christian mom: blonde, white, bosomous, full-lipped and, of course, pregnant. If blonde isn't your thing, no problem — she's got wigs in every color. And while she does feature both pregnant and non-pregnant content, the former is her signature, part of the fertile, breedable image she's built for herself.
Though Daisy isn't currently religious, she promotes herself as a "good little church girl gone wild" and was raised within a sect of Christianity (she declines to say which) that taught her sex was strictly for reproduction. Along those lines, it was considered her duty as a woman to "multiply and replenish the earth with Christian babies." And so, her OnlyFans has presented the opportunity to turn all this on its head. She can be as horny and sexually liberated as she pleases while still enjoying motherhood and the sensuality of pregnancy. More than that, she can help some of her 30,000-plus subscribers, many of whom have been raised within the same ideology, see the power in doing the same.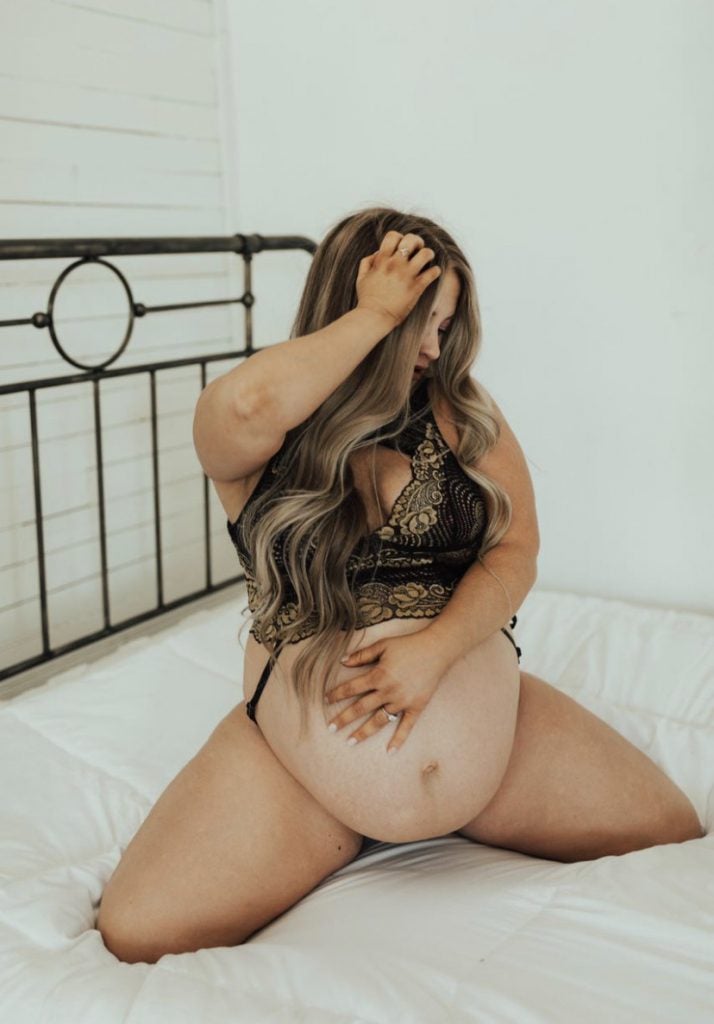 Before the pandemic, Daisy was a business consultant for tech start-ups, where she helped establish their customer relationship management processes. This job took her around the country, often working well beyond a typical 9-to-5 schedule. "I missed out on my older kids' childhoods because I was working my ass off in an office for 15 hours a day, making like $50,000 a year," she says. "At the time, I thought, 'This is good, I'm setting myself up for my future.' But I missed their younger years. And now, I just had another baby, and I'm finally able to be home with him all day. I have to consciously always remind myself that it's a privilege and a blessing that I get to be home."
She gets to do this, of course, because of OnlyFans. When the pandemic shut down her ability to work, a former boyfriend (Daisy and her husband are in an open relationship) texted her out of the blue to say that the sexy photos she'd previously enjoyed taking for him would be a good fit for OnlyFans. His wife, he told her, was making around $4,000 to $5,000 a month doing the same thing. As it turns out, he was totally right.
Daisy was able to share the natural parts of her sexuality — being submissive, having a breeding kink — for an audience eager for this type of content, particularly when it featured her pregnant. "It's the fantasy of someone who can be just a completely normal mom and someone that you go to church with, but also has these desires," she says. "It makes [subscribers] feel comfortable, talking to a motherly type of character. It makes them feel more vulnerable, and so they're able to fantasize and relate more. A lot of them will be like, 'Oh my gosh, yes, I finally found a church page — I'm so turned on by you being a Christian, and also a naughty one.'"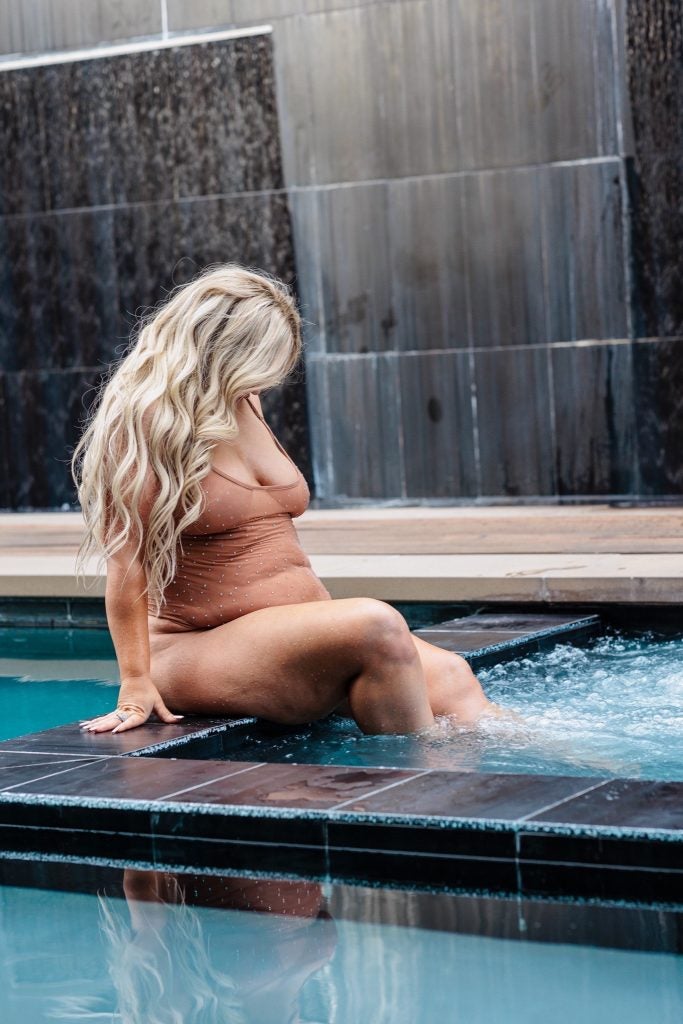 Again, while Daisy isn't always pregnant, the persona she's built for herself on OnlyFans is true. She really is a housewife and a stay-at-home mom, and OnlyFans allows her to enjoy that life even more. She has to be careful not to spend all her time working on her OnlyFans, however. She might have help for posting content and managing the page, but she still responds to every message herself.
This presents its own battle, as she has to choose when to work and when to enjoy just being home with her family. "There are hours where I say to myself, 'I could have just made $500,'" she says. "But I'd rather just be sitting here reading books to my kids. So it's something I keep in mind, because there's no amount of money that's out there that would be worth sacrificing these everyday moments I'm living."
Luckily, these everyday moments are exactly why Daisy's fans like her so much. "I'm really into the whole 1950s housewife thing as a kink," she says. "I know other people are, too, so I just decided to show that off because that's the reality for me. I can take a video of me washing dishes without a bra on, and that's literally something I would be doing, anyway."
With her next pregnancy on the horizon, Daisy doesn't plan on changing up her lifestyle anytime soon either. She'll once again shoot throughout the entirety of the pregnancy, showing off different wigs and outfits to keep things interesting, storing up several years worth of content to share. She might not be able to stay pregnant forever, but on OnlyFans, she can at least pretend.