I'm a dumb bitch.
Sure, I'm a smart enough person — I received a great education from a liberal arts college, wrote a big thesis on juggalos and secured full-time employment within weeks of my graduation. But having to state this only confirms one thing in my mind: I'm a dumb bitch. I'm a dumb bitch who forgets to take her antidepressants for days, and then complains about the withdrawal symptoms. I'm a dumb bitch who stains her nails with spray tans because I forgot to wash them afterward. I'm a dumb bitch who volunteered to write this article, but who is now anxiously nearing her deadline while constantly refreshing Twitter.
The good news is, I'm surrounded by dumb bitches. Over the last few months, in fact, many women have started incorporating "dumb bitch" into tweets and memes, claiming they have "dumb bitch energy" and drink "dumb bitch juice," probably to the horror of older feminists who have worked to assert their intelligence in academia and the workplace.
To be clear, identifying as a dumb bitch is different from "dumbing yourself down." Sometimes, the term refers to poor choices, like returning to a boy who doesn't treat you well. Often, though, its meaning is rooted in something much more complex: Girls are culturally groomed to present themselves as less intelligent than boys; meanwhile, boys are groomed to present themselves as more intelligent than girls. "Girls feel they must downplay their own abilities, pretending to be less intelligent than they actually are, not speaking out against harassment, and withdrawing from hobbies, sports and activities that might seem 'unfeminine,'" University of Warwick sociologist Maria do Mar Pereira told Science Daily back in 2014. Otherwise, they run the risk of intimidating the men in their lives (and schools).
While playing dumb might be a cultural norm among women, the new wave of "dumb bitches" aren't necessarily trying to make men feel more comfortable. If anything, Jade Sheinwald, a 23-year-old preschool teacher in Seattle, sees it as a reclamation of the stigma associated with the term, much like with "bitch" or "ho." ("A woman should be proud to declare she is a Bitch, because Bitch is Beautiful. It should be an act of affirmation by self and not negation by others," feminist scholar Jo Freeman wrote in her 1968 BITCH Manifesto) "I see a lot of self-proclaimed thots describing themselves as 'dumb bitches,'" Sheinwald says. "It goes with the hot girl aesthetic because usually if you're attractive, that's the first thing a man sees. So in a way, you're playing into the fact that you'll be sexualized anyway by sexualizing yourself first."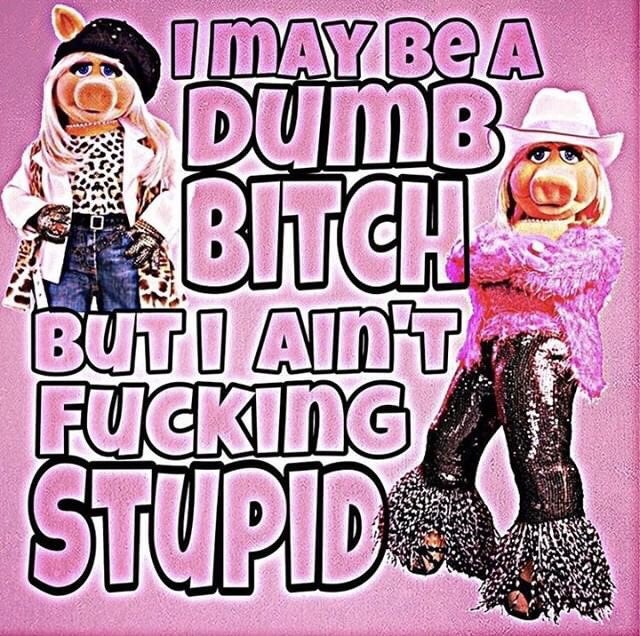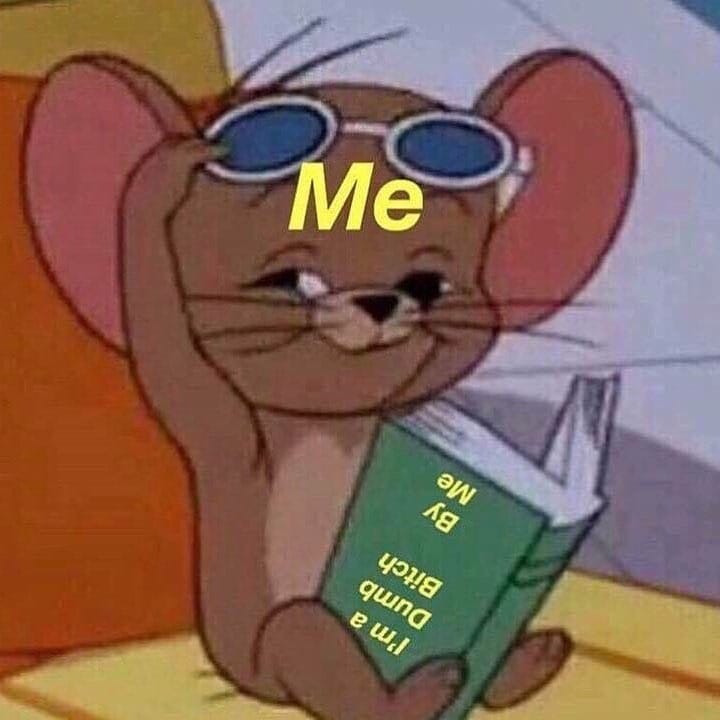 Sheinwald also cites Ariana Grande as an influence, as well as the "sexy baby" trend coined by VICE writers Lauren O'Neill and Emma Garland. "'Sexy Baby' … is more performative. It's putting on your best whiny voice while asking someone to fetch something for you that's already within arm's reach," they wrote in August. Similarly, Sheinwald says being a dumb bitch means you require lots of help and protection.
Of course, it's not all feminist theory and seriousness. There's humor in it, too. "The current iterations seem to embrace the fact that we're all dumbasses sometimes and that's part of the human condition," says Marley Disalvo, another 23-year-old preschool teacher. "But there's definitely power in playing the dumb-bitch role in the presence of men."
Just as importantly, pulling the dumb-bitch card is a way to relieve the pressure to appear smart and/or well-mannered. "I've been a part of liberal arts college culture where everyone is trying to be the smartest person in the room," says Disalvo. "It's cathartic to let go of that mentality and chill out and not try to perform intelligence."
She connects this catharsis to a famous quote from Socrates, who, at least according to Plato's Apology, once stood before the high priestess of the Oracle of Delphi and uttered the words, "I know that I know nothing."
And thus, Socrates became the first dumb bitch.