Welcome to Bad Moms. This Mother's Day, as we celebrate the beautiful angels kind enough to raise our sorry asses, we're profiling five of the most notorious moms in history. Who says dads get to be the only antiheroes in pop culture?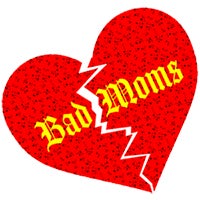 You can't wholly blame Zerelda Cole James Samuel for the fact that two of her sons, Frank and Jesse, went rogue one day and set out on a life of crime, robbing trains, banks and the occasional stagecoach. But what you can say is the fact that she indisputably imparted to them her own fanatic loyalty to the slaveholding South (and by extension, her hatred of the North). And you can say her tireless support and devotion to them, and the fictional narrative of their "just" cause, no matter their murderous thieving, qualifies by today's standards as extreme enabling.
It's not as if Zerelda, a name that means "armed warrior maiden," orchestrated their lifting of some $300,000 from banks — that's $4.6 million in today's money — earning them the top spot for America's favorite outlaws. But she contributed to their heavily self-promoted narrative (with a lot of help from newspaper editor John Newman Edwards, as well as Jesse's own one-man PR campaign) that they were honest folk heroes and humble farming underdogs, rebel Robin Hoods who stole from the rich and gave to the poor, fighting for good. It didn't hurt that authors of the day turned out dime-store novels glamorizing the Jameses' primitive rebel ways and sold the titles to train passengers.
It's just that none of that myth is actually true, nor is there anything actually admirable or heroic about what the James gang, and mother Zerelda, actually stood for, and what led to their crime spree. The brothers grew up extremely well-read in a wealthy, slave-owning family of Confederate loyalists with a shrewd sense of politics, revenge and public persuasion, with Zerelda — a tough-as-nails, imposing woman of 6 feet tall, who outlived three husbands — as the fearless matriarch who believed the South's gentility was far superior to the North's corrupt ways.
They were, in fact, deeply racist Confederate guerillas — bushwhackers waging a turf war largely against their own fellow Missourians and Kansans who supported the Union in any way, using, one historian notes, "wholesale murder and dismemberment (including scalping)."
The Jameses terrorized their Unionist neighbors, and stole only from Northern banks and Northern express companies who used the railroads to transport currency. They kept every dime for themselves. And they did it all from a Union-controlled state bordering the Confederacy, hoping to keep the Confederacy exactly as it was, defending slavery to the bitter end — alongside Mom.
Zerelda Cole was born into a slaveholding family in 1825 in Kentucky, and at the age of 2, her father died in a horse-riding accident that broke his neck. She, her brother and her mother went to live with her grandfather, a saloon owner, until her mother remarried. Described as "combative from her youth," Zerelda so disliked her new stepfather that she split to live with family and attend a Catholic school for girls.
She married at 16 to a college-educated, slave-owning Baptist minister and hemp farmer named Robert James, and relocated to Missouri, a state that at the time was populated by some 75 percent Southerners. There she produced four sons: Frank first, then a second son who died in infancy, then Jesse, and then a daughter, Susan. But though Robert was a successful farmer and well-regarded minister, his restlessness and desire for wealth sent him off solo to California in 1850 to mine for gold and proselytize to miners. Sadly, instead of wealth, he caught cholera and died, leaving Zerelda widowed and 7-year-old Frank and 3-year-old Jesse fatherless.
Zerelda quickly remarried, this time to cruel but wealthy farmer Benjamin Simms, who didn't care too much for Frank or Jesse and reportedly treated them badly. Loyal to her sons and unwilling to take any shit, Zerelda split again. Simms died in 1854 when he was thrown from his horse, and within a year, she remarried again, this time to a physician, Reuben Samuel, whose meekness and passivity was said to mesh nicely with Zerelda's dominance, letting her rule the roost and provide well for her children. With Samuel, she added another four children to the brood.
But the country was headed for Civil War. Frank joined the Confederate Army in 1861, only to to contract the measles and fall into Union hands. He was discharged after being forced to pledge allegiance to the Union. Then he immediately joined William Clarke Quantrill's Raiders, an insurgency group of ex-Confederates turned partisan guerillas who spent their time assaulting Union troops and fighting anti-slavery militias called Jayhawks.
One fateful day in 1863, Union soldiers showed up at the Samuel family farm looking for Frank. Instead, they spotted 15-year-old Jesse, and horse-whipped him for information. He refused, so they turned to stepfather Reuben, stringing him up in a tree suffocating him until he coughed up the location of a nearby camp of Confederate raiders. Zerelda hauled him down before he died, but not before he suffered some permanent brain damage. Jesse became a bushwhacker at 16.
This experience, historians theorize, is what stoked the family's thirst for Confederate-style revenge, and it is the driving force behind Frank and Jesse's turn to a life of crime. And their anger was not alone: It's fueled in part by widespread support from ex-Confederate outcasts who'd not just suffered the humiliation of a wincing loss, but had been temporarily stripped by rights to vote, hold office or serve on juries simply for supporting the South.
Author Mark Lee Gardner, who wrote Shot All to Hell: Jesse James, The Northfield Raid and the Wild West's Greatest Escape, told NPR that the Jameses' plan to steal from Union banks and express companies moving currency was the only way to hit them where it hurt.
By 1866, they were robbing banks in broad daylight in Missouri, Iowa and Minnesota, shooting cashiers and bank tellers (and sometimes the wrong civilians, like a little girl or a 17-year-old boy). They moved on to trains in the 1870s, where they perpetuated their Robin Hood image by emptying out only the express cars and sidestepping the passengers. Even though they were often sloppy, and gang members often ratted them out, the brothers evaded capture for nearly 15 years. Eventually, Gardner told NPR, a team of more than 1,000 men were out to get them — the largest manhunt in history.
Their hauls — $60,000 here, $15,000 there, $4,000 there — eventually added up to nearly $300,000 over a dozen-plus years, but unlike the myth that they took from the rich to nourish the poor, the reality is that Jesse gambled his cut as fast as he got it, and Frank went to the theater. There's no evidence they handed the money to dear old Mom: Reports from the time claim Zerelda lived in the same conditions she always had — never improving her wardrobe or expanding the land. Ever the publicist, Jesse sometimes handed out press releases at the robberies with essentially one-sheets of the crime, even exaggerating the men's heights. Wild press accounts glorified the robberies and killings and often placed the brothers in two cities at once; Zerelda maintained to press that her boys were honest and good.
For all their occasional bumbling, the Jameses continued to elude authorities for years because they were, at heart, ruthless murderers. On March 10, 1874, Allan Pinkerton's detective agency sent agent Joseph Whicher, a former sailor, to pose as a friend and sympathizer and cozy up to the James family. Though Whicher was reportedly warned Zerelda might shoot him, he went anyway, intending to ask for work on the farm. By now, the James brothers were wanted in multiple states on multiple charges of extortion, larceny and murder. Whicher made it to the family farm, but the news of a Pinkerton agency arrived before him, and the next day Whicher was found dead in the woods, bound and shot three times, half his face eaten away by wild hogs, a note attached to his body that read "This to all detectives." It's unclear who killed him.
But Pinkerton wouldn't give up. The next year, the agency raided the family farm again. And even though the entire James lot had been warned again that they were coming, giving Frank and Jesse plenty of time to duck out, Zerelda refused to budge, staying behind with only her 4-year-old son. Agents surrounded the house and shot flares inside to flush them out. One exploded, blowing up Zerelda's right arm. The boy died instantly. Zerelda had to have her badly obliterated arm amputated. This move, ironically, turned the public against Pinkerton and fed a new narrative: that the James brothers were "innocent victims of powerful railroads."
After a botched bank robbery in 1876 where the gang walked away with nothing but the blood of two victims on their hands, they lay low for awhile, robbing only one last bank in 1880. But a lifetime of lawlessness eventually caught up with Jesse James in 1882. Not by law enforcement, but his own gang member. He was betrayed by fellow outlaw Robert Ford, who shot Jesse in the back with Jesse's own pistol while he dusted a picture at a meeting to plan one final heist. Ford was greedy for the $10,000 bounty. James left a wife and two children behind with nothing but a few pieces of stolen jewelry, soon auctioned off to pay creditors.
Frank surrendered, but was never convicted by a jury. He died of natural causes in 1915. For a while, Ford tried to take a tour of how he shot Jesse James on the road.
Zerelda demanded that Jesse be buried at the family farm to guard over him. Fearing his body would be stolen, she made sure the grave was dug deeper than six feet. But once she saw the thousands of tourists flocking there to gawk, she also took the opportunity to make a buck. She charged for guided tours and collected money from tourists to take a pebble from the grave, continuously replacing them from a creek out back.
Still loyal to her sons, she also insisted until the end that they were the victims all along. "Look on their work," she said of the detectives who raided her home. "My arm torn off, my little boy murdered, my son shot and my husband strung up by the neck because he would not tell something he did not know. I am an old woman, and I have suffered enough to make me 100. I do know that I often pleaded with the boys not to kill anyone, but the people will believe anything."
Anything indeed. She proved that theory when she crafted her shrewdest act yet: purchasing a number of revolvers and shotguns secondhand, adding fake inscriptions and hawking them to an unwitting public as Jesse's own. That joke is still on us: As a result, the market for guns once belonging to Jesse James is still flooded with fakes.