"I would never eat Groot!" proclaims the Washington Post's Joe Yonan, who writes the paper's vegetarian column. Yonan, I should add, was extremely helpful when talking to me for a piece about beans a few weeks ago, but when it comes to my request about how to eat Groot, he politely declines, saying, "If it turns out that Groot is a fruit or nut tree, I would cook and eat what he dropped when he was ready to drop it. But I can in no way endorse any harm coming to my favorite Guardians of the Galaxy character!"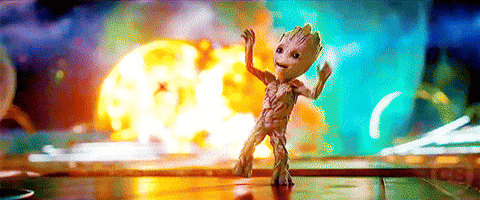 Hey, it's understandable. The original Groot is a noble, beautiful, galaxy-protecting hero, and Baby Groot is absolutely adorable, so imagining either iteration of the character being fried, sautéed or smoked may be more than some can bear. For everyone else, though, I've found a few vegan and vegetarian chefs who are willing to go down this rather disgusting road with me. So here's what they say about eating Marvel's Groot and what recipe they'd use if they were to prepare him. 
Come on, don't pretend you don't want to know.
Would You Eat Groot in the First Place?
Leslie Durso, vegan chef at the Four Seasons of Punta Mita and wellness expert: No, I would not eat Groot — he's so adorable, and he's a living being!
Gloria Clay, vegan chef and blogger at My Kuntry Vegan Kitchen: Yeah, I would take a bite of his little behind. People have been eating tree bark for centuries, so why not?
Lester Nelson-Gacal, vegetarian chef: I know that Groot regenerates himself, so if Groot would be able to consent to me eating him, I would do it — definitely.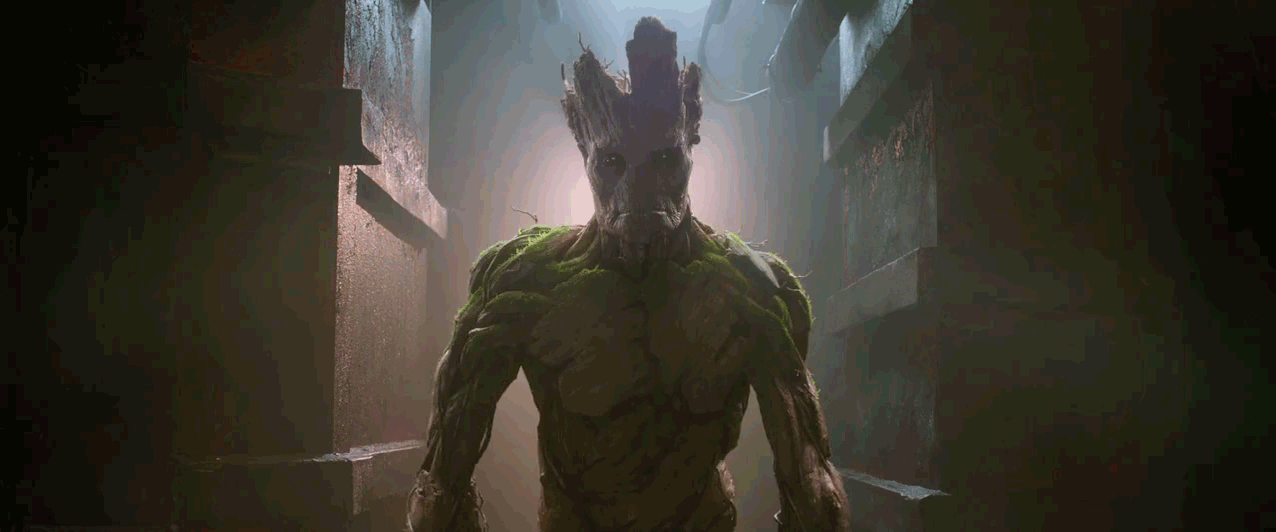 Who Seems More Appetizing, Big Groot or Baby Groot?
Clay: The Baby Groot would be more tender and the older Groot would be a tougher texture because it's much older. The baby one would taste better and you wouldn't have to marinate it as much, but the older one, you'd probably have to marinate it for over an hour to get it tender. 
Nelson-Gacal: I assume probably Baby Groot would taste better, but I don't know.
Durso: I can't talk about how living beings might vary as they age, but as for plants, younger plants can be more tender. This is so weird to even think about, I'm looking at a picture of Groot right now on the internet and this is the saddest thing.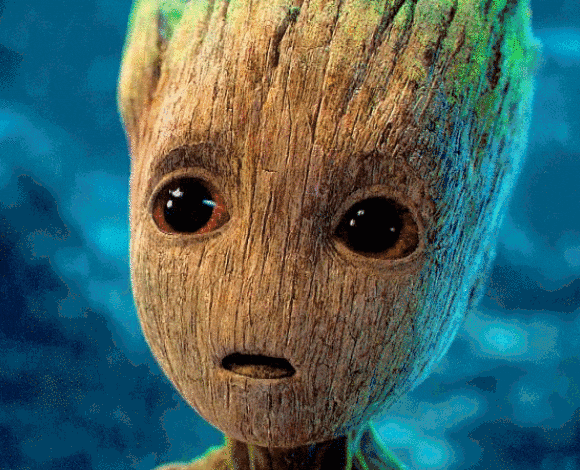 How Would You Cook and Eat Groot?
Clay: I would make some Beer Groot Chips — everybody likes beer and chips, so why not put both of them together? First I'd have to chop away some bark until I could get to a nice center piece that was more of a fleshy part. I probably wouldn't have to tenderize the fleshy part as much, and it probably wouldn't be as bitter as the outer layer of it. Once I've got a fleshy part, I'd slice Groot into thin layers to make chips.
Then I'd make some marinade, which would include some garlic powder, onion powder, cayenne pepper, maple syrup and a cup of Miller Genuine Draft. Then I'd marinate on the counter uncovered for probably 20 minutes for the baby one and an hour for the big one. After that, I'm going to drain it, put it on a baking sheet, put it in the oven for 15 minutes on 325 degrees — that should be enough to make it into a nice little chip. 
I'd have this at a Super Bowl party or a picnic, maybe a pot-luck at the job, wherever you want. My husband — he's a big fan of Groot — he asked me when I was preparing my Groot recipe, "How could you do Groot like that?" and I told him if it was for survival, I'd do it — Groot's got to go!
Durso: Oh… This is so terrible, okay, so, dealing with something that tough, I'd probably sous vide it — sous vide-ing is when you vacuum seal something and you slow cook it in a water bath — so I'd do that and marinate it in a Zarandeado sauce, which consists of a bunch of different kinds of chilis and orange juice, lime and olive oil — it's very tasty on vegetables. After that, I'd grill it and serve it in a taco with chipotle aioli and maybe a little slaw and avocado. I can't believe I just said that — I feel so weird about this.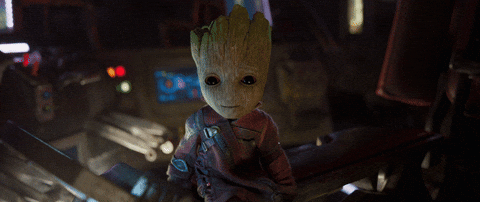 Nelson-Gacal: I'd make a Groot-Smoked Stuffed Portobello Mushroom, which utilizes Groot in four different ways, none of which uses the inner layers, just the outer bark layer.
So first I'd cut him up into flanks and use him to smoke a portobello mushroom and some goat cheese as he'd add some nice flavors to them. After smoking, I'd stuff the mushroom with several layers. First would be a layer of nettles, which is like a spinach substitute, then a layer of chutney made with blueberry, chipotle seasoning and Groot syrup (assuming he makes syrup). Then some red cabbage slaw, then the goat cheese, then roasted tomato corners with toasted fennel seed. Next would be a layer of dried miso crumbs mixed with crumbled crackers made from Groot bark flour (bark flour is ground tree bark used in place of flour, which Nordic cultures used to make in times of hardship). After the bark flour crackers, I'd add a layer of thin-sliced, quick-pickled radishes in lemon juice and on top would be a steamed-then-fried lichen crisp from lichen that was growing on Groot.
As for plating, I'd serve this on a plank of Groot and on the side there would be a smear of blueberry and Groot-syrup purée, as well as some golden raisins poached in apple cider and Groot syrup. 
Finally, I'd serve that with a red wine aged in a barrel made from Groot.