By all means, listen to a nuclear physicist use "calculus" and "equations" to solve the riddle of which toilet paper wiping method, folding or wadding, is better. After all, the quest for better pooping knowledge is one of life's worthwhile pursuits, something  I am well aware of.
But know this: There is no one way to wipe your ass. Fold, wad, whatever — as long as your butt is clean, who's to say your method is any worse or better than anyone else's. Because, guaranteed, there are fold-ers who get dingleberries and there are wadders who get skid marks.
All of which is to say, you do you, Mr. Poopie Pants.
Must Read
"The Songs That Saved Them from Suicide"
As Leo Tolstoy once wrote, "Music is the shorthand of emotion," and for the people who say music saved their life, it's also a shorthand for recovery. READ MORE
Rebel with a TV Show
For those unfamiliar with Gregg Araki's work, Now Apocalypse, the risqué new Starz series from the trailblazing filmmaker, may feel revelatory. But for those who came of age in the 1990s on his anarchic, middle-finger films, like The Living End, The Doom Generation and Nowhere, the show is like seeing an old friend for the first time in forever. However you come into it, Now Apocalypse — a show about four disparate individuals trying to make it in Hollywood with some alien sex and millennial angst thrown in for good measure — has a little weirdness for everyone.
Tim Grierson spoke with Araki about his journey from his angry, 1990s filmmaking roots to his current state of chill, how he views our current cultural moment, and of course, his great new show.
Points? Rewards?? Miles???
Even the smartest among us have been confused at one time or another by the credit-card points system. After all, in a world where two-plus-two equals six, or three, or ????, how is one expected to turn these mystery numbers into real things like flights and hotels? Miles Klee took to Twitter to see if someone — anyone — could explain it all to him.
Faux Wrestling
Ronda Rousey is, by all accounts, a good addition to pro wrestling and the WWE, and a fan of the sport to boot. What Rousey is not good at, however, is maintaining the allusion that the sport is anything but scripted entertainment. In fact, Rousey has been actively calling the WWE "fake" while feuding with rival Becky Lynch, pissing off fans in the process. Because while breaking pro wrestling's fourth wall can work (looking at you, CM Punk), it's mostly a recipe for disaster.
Pow-Pow-Power Washing Porn
Reddit's good for a lot of things — like finding recipes for amputated-foot tacos — but one area in which it really excels is in sharing videos of oddly satisfying-yet-mundane tasks with the masses. Case in point: Power-washing.
Trust me, there's no better way to sit back and relax than to watch someone clean off black mold from their driveway with a high-pressure water gun.
Fast Food from Beyond
What's it like to eat fast food where the meat isn't meat, it's plant-based Beyond Meat? "It's like the almond milk of burgers," Andrew Fiouzi opined, after the MEL staff sat down for a "healthy" lunch of Carl's Jr. Beyond Famous Stars and the newly available Beyond Taco from Del Taco. And while everyone was feeling a little less guilty now that we weren't supporting the the environmentally disastrous global livestock industry, we still definitely felt like shit.
Speaking of Feeling Like Shit, Part 1
Unless you're French (or Japanese, Italian or from Southern Europe in general) you probably fall in one of two camps: Toilet-paper folders, or toilet-paper wadders. It comes as no surprise then, that much like the war over standing or sitting to wipe one's ass, opinions over the correct way to use toilet paper are, in a lot of ways, like assholes — in that everybody has one, and they all stink. So, to settle the debate once and for all, Quinn Myers reached out to math and physics professionals to scientifically prove which method is superior.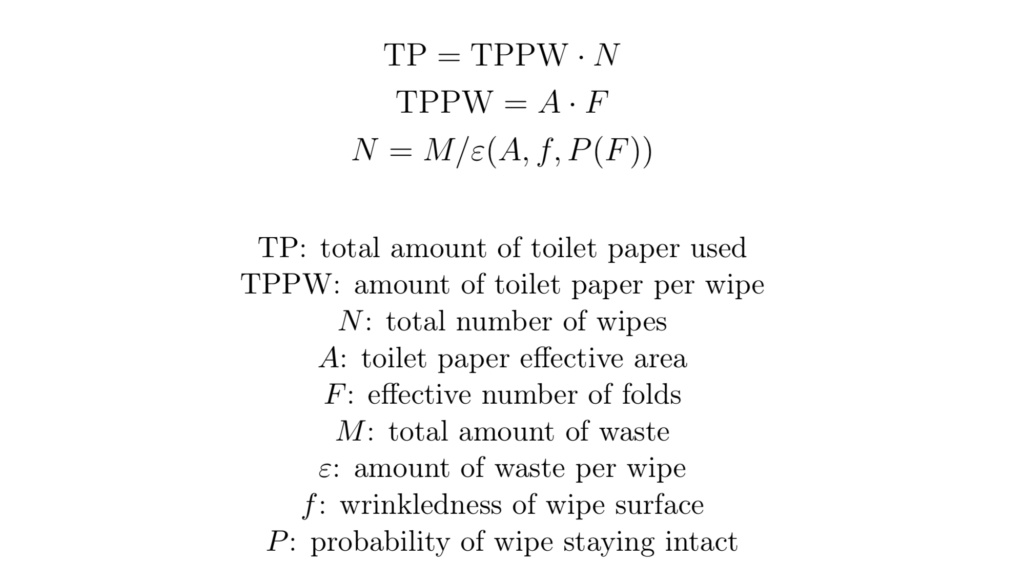 Speaking of Feeling Like Shit, Part 2
Why, oh why, would anyone send a friend a picture of their shit?

Well, that's one excuse. Trust us when we say, dudes have a baffling number of reasons why they're sharing turd photos with each other: From the funny and/or "beautiful" way a poop has plopped into the bowl to just wanting to deepen the bonds of friendship.