In a small gym under a railway tunnel in Grozny, Chechnya, 18-year-old Muhammad Kualev has spent the past six months practicing assorted holds and striking maneuvers for an upcoming mixed martial arts tournament. Like many other young Chechen men, he's an aspiring professional fighter, one who travels three and a half hours into the capital from his small village in Berkut daily. Once there, he trains at the Grozny Muay Thai gym, among the most popular of its kind in the MMA-obsessed, former-Soviet-republic-turned-Russian outpost. Its walls are adorned with pictures of Chechnya's celebrity fighters — e.g., Khabib Nurmagomedov, Khamzat Borz and Magomed Bibulatov — all of whom have competed on a global level in the UFC.
In Chechnya, mixed martial arts are like soccer in Europe, or football in Texas. Fighters are unconditionally respected and adored. Internationally ranked fighters can live like kings through both corporate sponsorship and their large government-funded salaries. The best of the best are even provided mansions and luxury apartments by the government and gifted expensive sports cars, photos of which they're encouraged to post on social media, mainly Instagram and the Russian social media site VK. It's an appealing life in a country still reeling from a continuous civil war between Chechen separatists, militant Islamist groups and the Russian Federation Army that's destroyed any semblance of normalcy (and opportunity).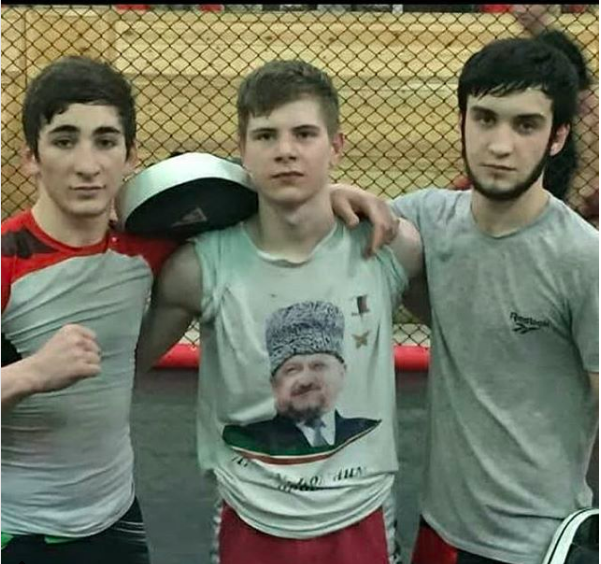 For everyone else in Chechnya, MMA is a convenient distraction — a fact that Chechen President Ramzan Kadyrov knows all-too-well. Kadyrov, whose father, the military strongman Akhmad Kadyrov, was put in power by Russia in 2003, is largely known in the West as one of the world's most brutal dictators. Under Kadyrov, the few remaining Chechen dissidents have been pushed underground, as critical media has been shut down and members of anti-Kadyrov groups have reportedly been tortured or even killed. (He's also been accused by both the U.N. and human rights groups of overseeing violent, systemic purges of Chechnya's LGBTQ community.)
Kadyrov, however, has an MMA side hustle. He's the owner of the exclusive Akhmat Fight Club, Chechnya's biggest MMA center, which regularly hosts tournaments for fighters in Russia and the Caucasus region, and often trains former Chechen soldiers to become brutal, world-class fighters. Akhmat is also becoming a go-to destination for UFC fighters around the world, known for its tough training programs as well as its flashy public fights in Akhmat Stadium.
Needless to say, the Chechen-UFC nexus has caused controversy in Western MMA communities, who are uncomfortable with Chechnya's anti-LGBTQ laws, and its lax age restrictions (i.e., children as young as eight are allowed to fight without any protections). Last year, for instance, American UFC middleweight Chris Weidman was forced to apologize and deny he had any ties to Kadyrov after he was pictured with Brazilian middleweight Fabricio Werdum and heavyweight Frank Mir at Akhmat. Similarly, Dana White, the head of the UFC, has been encouraged to ban Chechen fighters from competing in his events. For his part, Kadyrov hasn't only continued to support UFC fighters, he's even challenged the entire UFC to fight his students.
To aspiring fighters like Kualev, who I spoke to through VK, MMA training is less a hobby and more the only way he can help his family. His father died before he was born. Having left little money behind, his mother worked as a cook to pay the bills, while his stepfather spent most of his time working as a salesman in Russia. "[MMA] is the main sport here," he writes. "I can send money to my mother and my grandmother. I can send them to a nicer place in Grozny or in Moscow." During our short conversation, Kualev says that most of the young guys he trained with were like him — believing that professional fighting was the only way to make a good enough living. "If you aren't a fighter," he explains, "you become a soldier, or you become an Imam [Islamic scholar]. There's nothing else."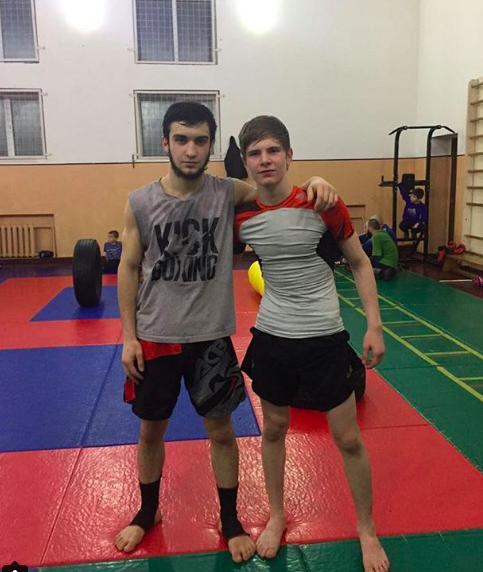 For security reasons, Kualev refused to answer any questions about Kadyrov or Russian and Chechen politics more generally. He did say, however, that part of the appeal of MMA for him came from looking at the Instagram pages of more famous fighters. "They have nice [houses], fast cars, they travel. I've never left Chechnya." His favorite accounts include those of Makhmud Magomedov, who regularly documents his travels to luxury hotels in Dubai and the UAE, his sneaker collection and nights out with his fellow fighter friends; and Yusuf and Magomed Raisov, brothers and rising stars at Akhmat who on VK share their daily routines of training, eating large meals and flying on private jets. (They regularly receive marriage proposals on their profiles, too.)
It's this seemingly luxurious lifestyle that Kadyrov has successfully leveraged to "fuel his cult of personality" within the country says investigative journalist Karim Zidan. "What Kadyrov is doing with MMA is deliberate," explains Zidan, who has written extensively on the intersection of MMA and Chechen politics. "The way I see it, countries tend to have a sport they export to the world. With Egypt, that's squash. With Brazil, that's soccer. In Chechnya, it's always been combat sports."
Magomed Raisov on Instagram: "Твоё выражение лица, когда у тебя диета "
But to Zidan, MMA represents more than just a means of exerting soft power to the rest of the world. "Kadyrov has built an entire economy around MMA," he says. "Not only by owning Akhmat, but also by how MMA has guaranteed jobs for young Chechens. There are fighters, mostly from Akhmat, who make it to the UFC and can make a lot of money fighting. But he's also recruited fighters who don't become professionals into his own private army, known as the Kadyrovtsy. Basically, he's made fighters part of his inner circle, and used them to bolster his legitimacy. Those who are loyal to him are rewarded well, and that increases his support."
Kadyrov's investment in MMA also represents a significant cultural change to the deeply Islamic country, where theology has been overtaken by performative hypermasculinity — a change that Zidan says few seem to have noticed. "MMA is now mainstream culture in Chechnya," he says. "Chechnya a few hundred years ago was an orthodox Muslim country with deep traditions in Sunnism and Sufism. There were rules for how men should act, and no way would wearing short shorts or being topless publicly be seen as permissible." With MMA, Zidan says, Kadyrov has "sports washed" the Islamic traditionalism of Chechnya, instead promoting "tough and ruthless masculinity, a performance that ultimately shows that Kadyrov and his men are strong and powerful, and shouldn't be reckoned with."
Having left school last year, Kualev is now on a rigorous training regimen, working out twice a day and catching moments of sleep on the bus he takes to and from Grozny each day. He hopes that he'll soon be good enough to be selected by Akhmat, a place where he'll finally get enough of a salary to afford his own car and possibly equipment that isn't hand-me-downs from more senior fighters. It also will place him in front of adoring crowds — and more importantly, the president himself. Such an outcome is really the only thing worth fighting for.