As every teenage boy learns the hard way, you can only masturbate so many times in a day. To push this limit is to invite embarrassing injury, existential misery and uncomfortable questions about how on earth the household is going through so much moisturizer.
Thankfully, though, you no longer need to navigate away from Pornhub to take a break.
While you're far more likely to find a pirated adult video on the streaming site, mainstream films and non-explicit content frequently pop up there as well. On Christmas Eve, for example, Kumail Nanjiani alerted fans without access to Amazon Prime that someone had uploaded his hit indie romcom The Big Sick to Pornhub in the "interracial" category, where they could watch it for free. Not long after, users found the first act of the musical Hamilton under titles including "REVOLUTIONARY TWINKS HAVE HISTORICAL FUN" and "revolutionary boys get dirty on american politics part 1."
With these discoveries quickly going viral, it wasn't long before Pornhub deleted the videos in compliance with copyright law and DMCA takedown notices; in the past, they've had to nuke everything from Star Wars and James Bond films to Big Hero 6 and Boss Baby. But for every clip that gets removed, a dozen others seem to appear. Many of these videos are bequeathed to the site as a joke or a way of trolling people on the hunt for tits, ass and genital interplay.
Why?
Because, hey, everybody needs a hobby.
Here then is a guide to some of the finest fuck-less content hosted by the Pornhub community…
Metallica — Nimes 2009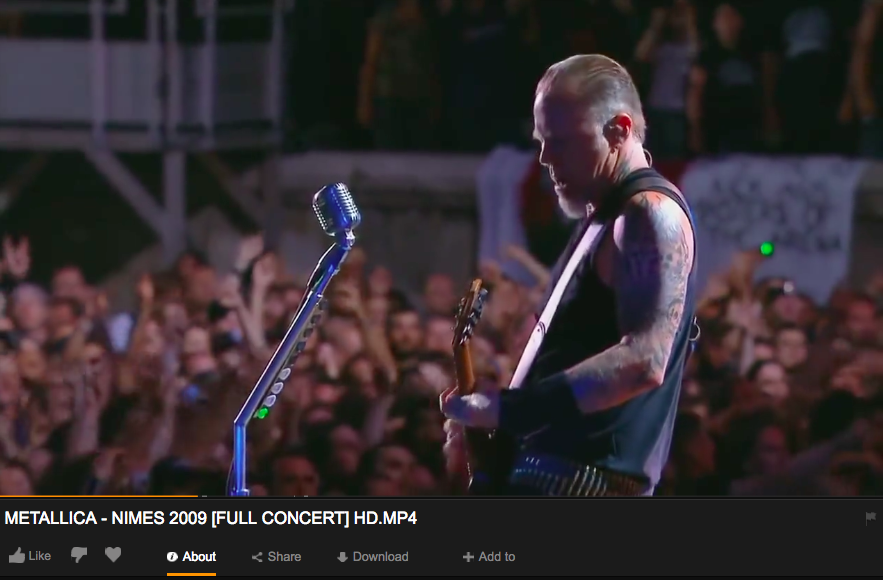 This thundering Metallica show, which took place in an ancient Roman coliseum in France, is the subject of a full-length concert DVD, Francais Pour Une Nuit. A personal copy of the footage will set you back anywhere from $60 to $200. But you know where it's free? Pornhub. It's no shitty bootleg, either. "Why the fuck is this in better quality than the videos on YouTube?" one commenter wonders. Who cares — just start headbanging.
The Bee Movie Trailer but the Bees Are Thicc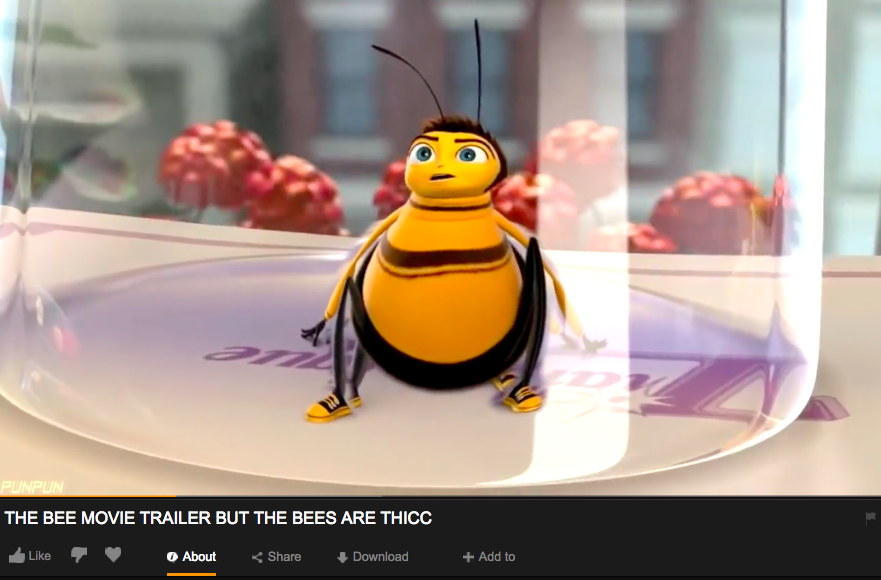 The animated Dreamworks flick Bee Movie, starring Jerry Seinfeld, has become a more or less inescapable meme since its release in 2007, and a wide assortment of strange remixes are available on Pornhub: You can watch the entire thing in three minutes or subject yourself to an edit that involves the Smash Mouth song "All Star." For my money, though, nothing beats the version where the bees are rendered thicc (and deep-voiced). With more than 18,000 views and an 88 percent positive rating, I'm not alone in thinking so either.
Awesome Solo by Amazing Redhead Hot Shit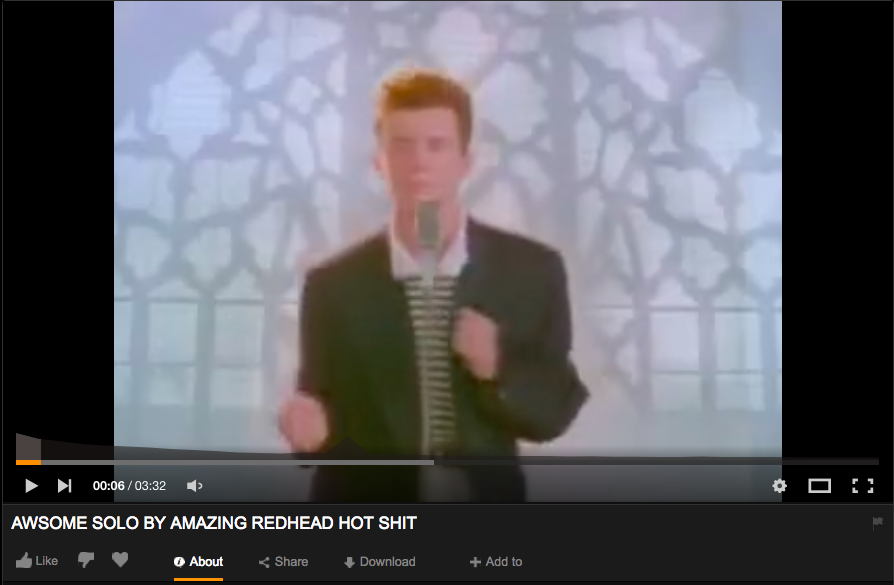 Really hoping Pornhub never gives this up — a classic that always deserves a rewatch.
1000mph Fidget Spinner Bisexual Threesome (Big Black Cock)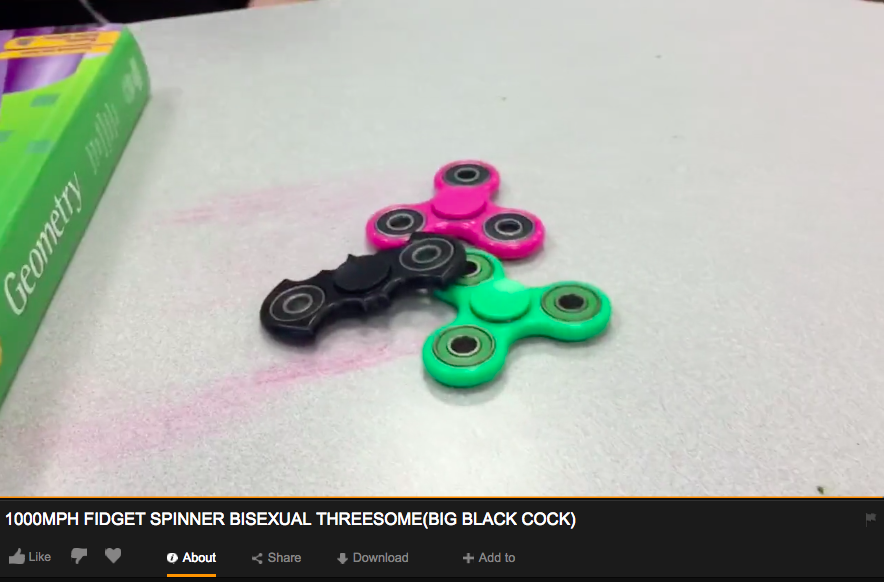 Somewhat mislabeled, and you'll want to mute the XXX-rated language if you put this on at work, but the chemistry between this trio of performers is an undeniable delight.
How to Eat a Watermelon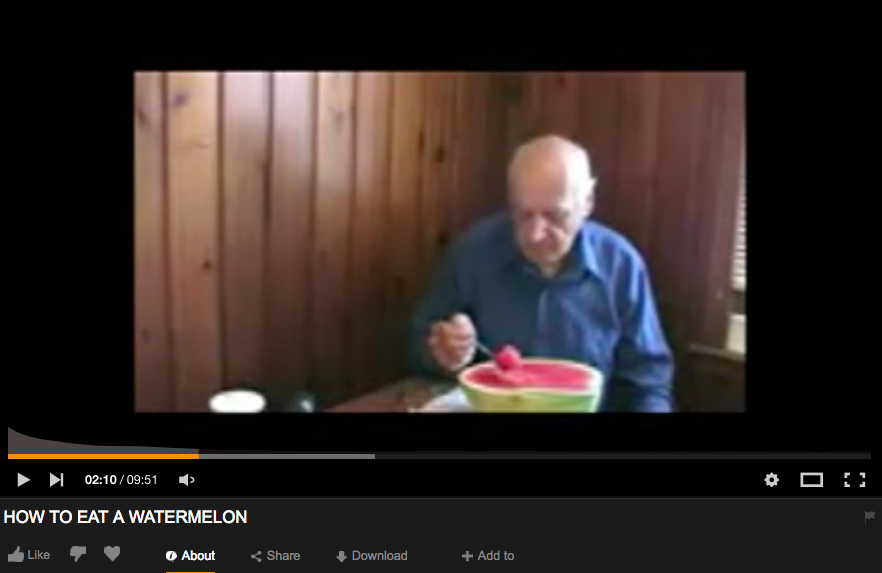 Maybe you think you don't need a tutorial on how to eat a watermelon. Maybe you think, in any case, that such a tutorial couldn't possibly last 10 minutes. And maybe you think you haven't been brainwashed by "the fork cartel" into habitually using an inappropriate utensil for the consumption of large fruits. Prepare to realize how wrong you are with this iconic video from watermelon-eating expert Tom Willett. Sure, you could watch this over on YouTube, but it's way better next to ads for fantasy games with topless elves.
How to Build a Small House in Minecraft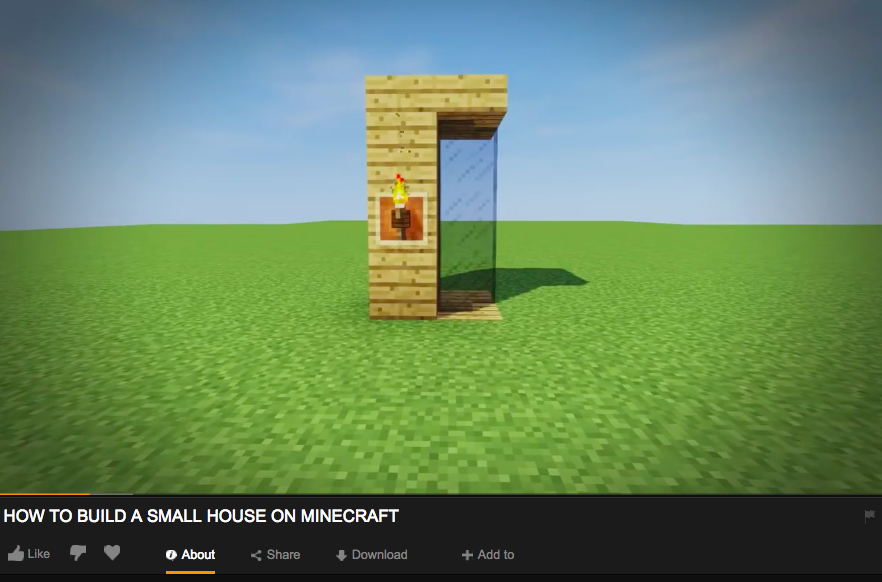 Am I ever going to play Minecraft? Of course not. Do I like this little house? Very much.
Mussolini Speech — Taranto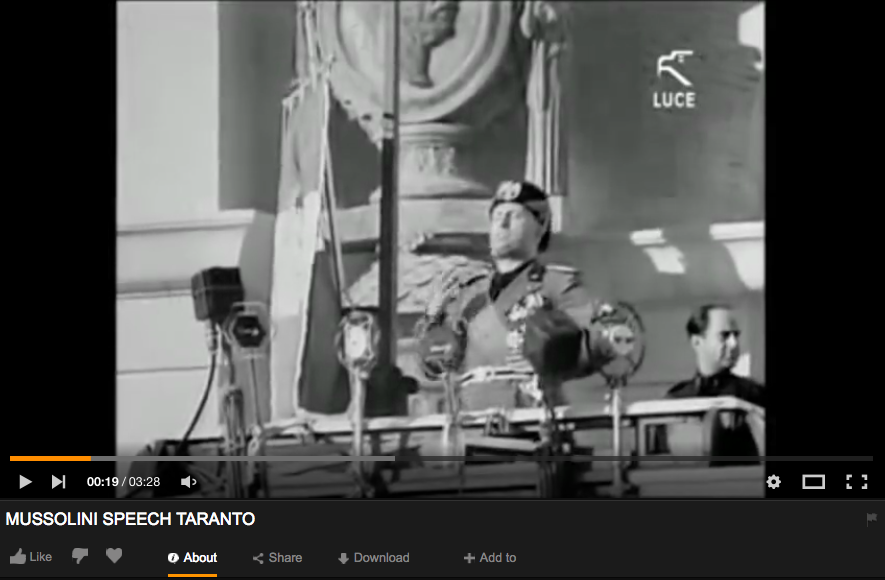 What better way to steel yourself for the continued ascendance of American fascism than by watching Il Duce rave about naval power in this infamous 1934 address? Granted, I don't speak Italian, but those hand gestures look awfully familiar… Oh, right.
Shrek's Dank Kush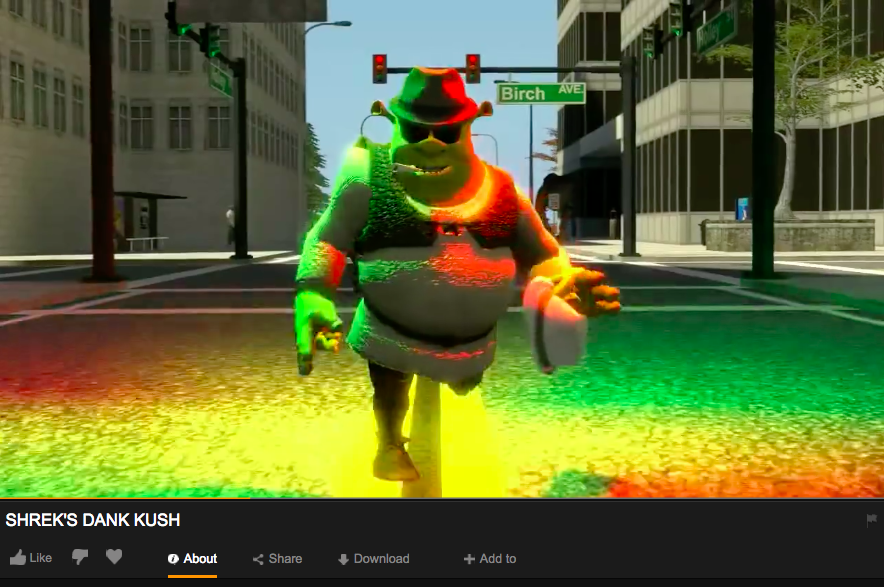 I can't spoil this; please just promise me you'll make it the basis of your new religion.
Hot Steamy Hardcore Corn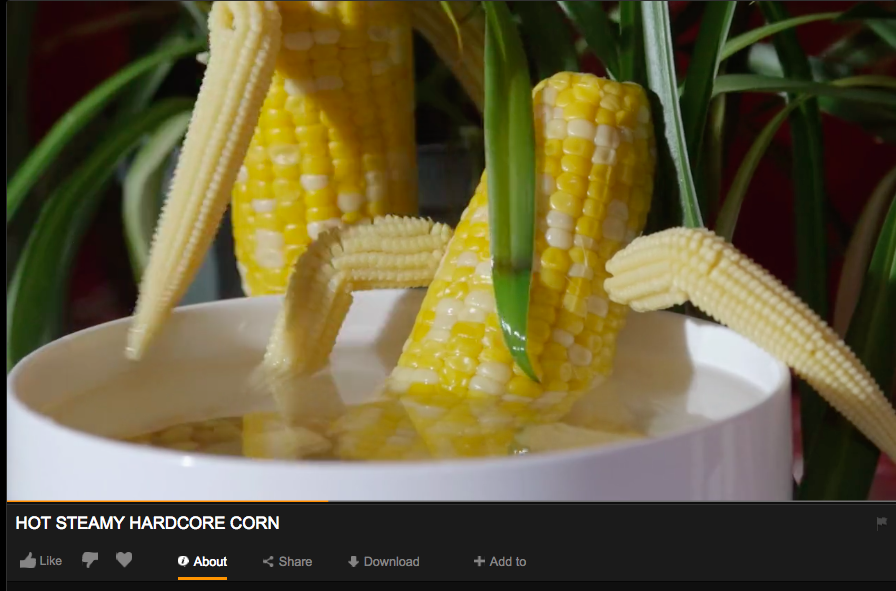 Other connoisseurs of corn would probably direct you to the melted butter subgenre, which is admittedly arousing. You might rather build up to that, though, by starting with this Cinemax-style soft-core erotica featuring two seductive cobs in a steamy hot tub. (Unlike other online "corn cobs," neither of them are "owned," and instead, they indulge in mutual pleasure. About time we got some wholesome vegetable action around here.)
Two Hot Invisible and Silent Lesbians Fuck on the Floor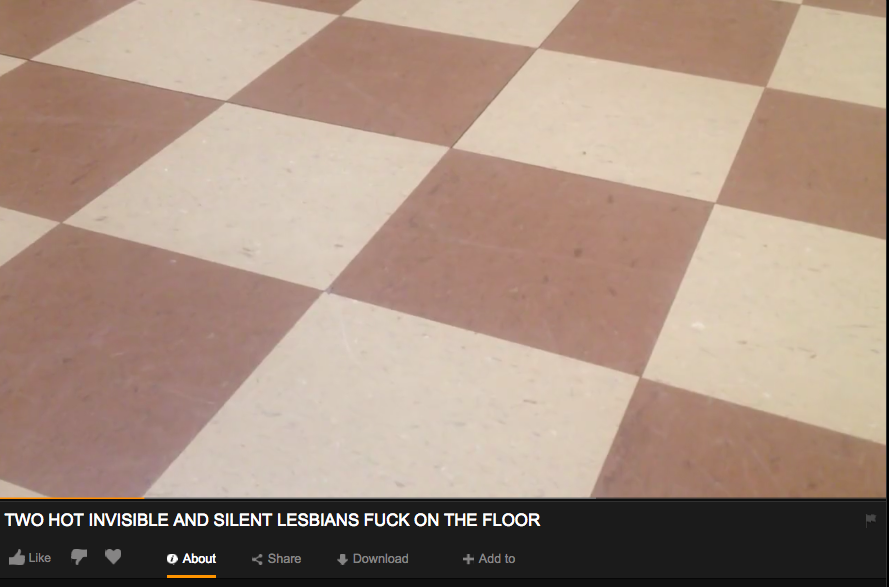 Don't know how the person who filmed this figured out my kink, but I'm not complaining.
10 Hours of Thomas the Tank Engine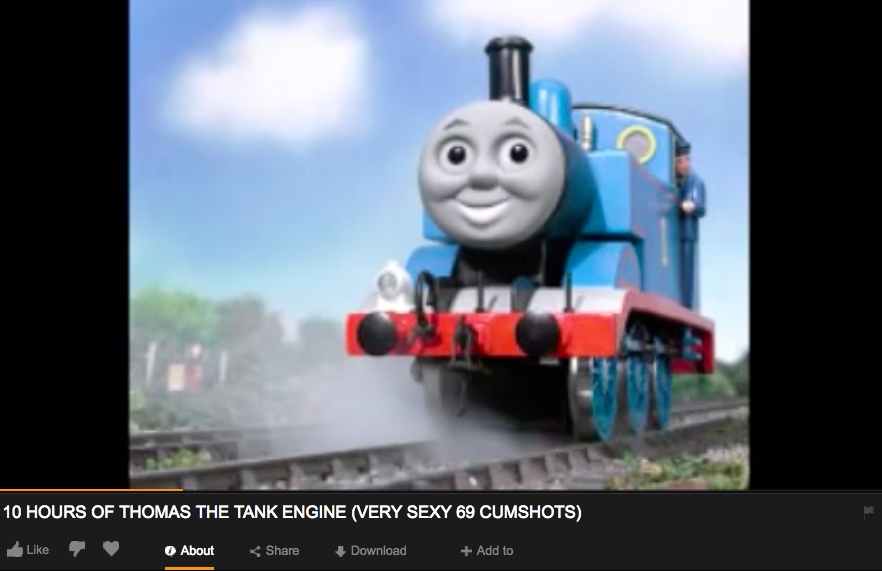 One occasionally gets the feeling that when the internet as we know it collapses, all that will remain is something like this: the honky-tonk theme of a children's TV show about trains, looped for long enough that anyone who lasts the duration should be considered a danger to society and themselves. For now, of course, it remains one of some 20 billion options when seeking something to crank your hog to. Full steam ahead!