Every sport has a signature style. Basketball players fixate on short lengths and sneaker designs. Golfers have their flex khakis and visors, while baseball players want to wear white while sliding in dirt and those funny arm sleeves. Even racecar drivers have their suits and affinity for burning fossil fuels. 
Recently, however, I've found myself fixated on tennis uniforms. I don't play tennis, nor do I have any knowledge of the sport outside of Kirsten Dunst's underrated 2004 rom-com Wimbledon (sorry WandaVision stans, but the movie is proof Paul Bettany has always been hot). What I do have a cursory understanding of, though, is style trends, and it's fair to say that the most fashionable athletes these days are on the tennis court. 
The country club aesthetic of tennis, combined with the European cuts, give off a distinctive retro-modern flare perfect for the sartorial moment in which trendy athleisure is turning a new leaf for spring. Polos, Adidas sneakers, white half-calf socks and short shorts comprise the perfect fit on the tennis court and now for courting fashion followers on TikTok.
Part of the rise in popularity of tennis style is due to the two women dominating the sport. G.O.A.T. Serena Williams and Australian Open winner Naomi Osaka are helping turn tennis into a more inclusive sport, and their style bona fides are a welcome by-product of their reigns.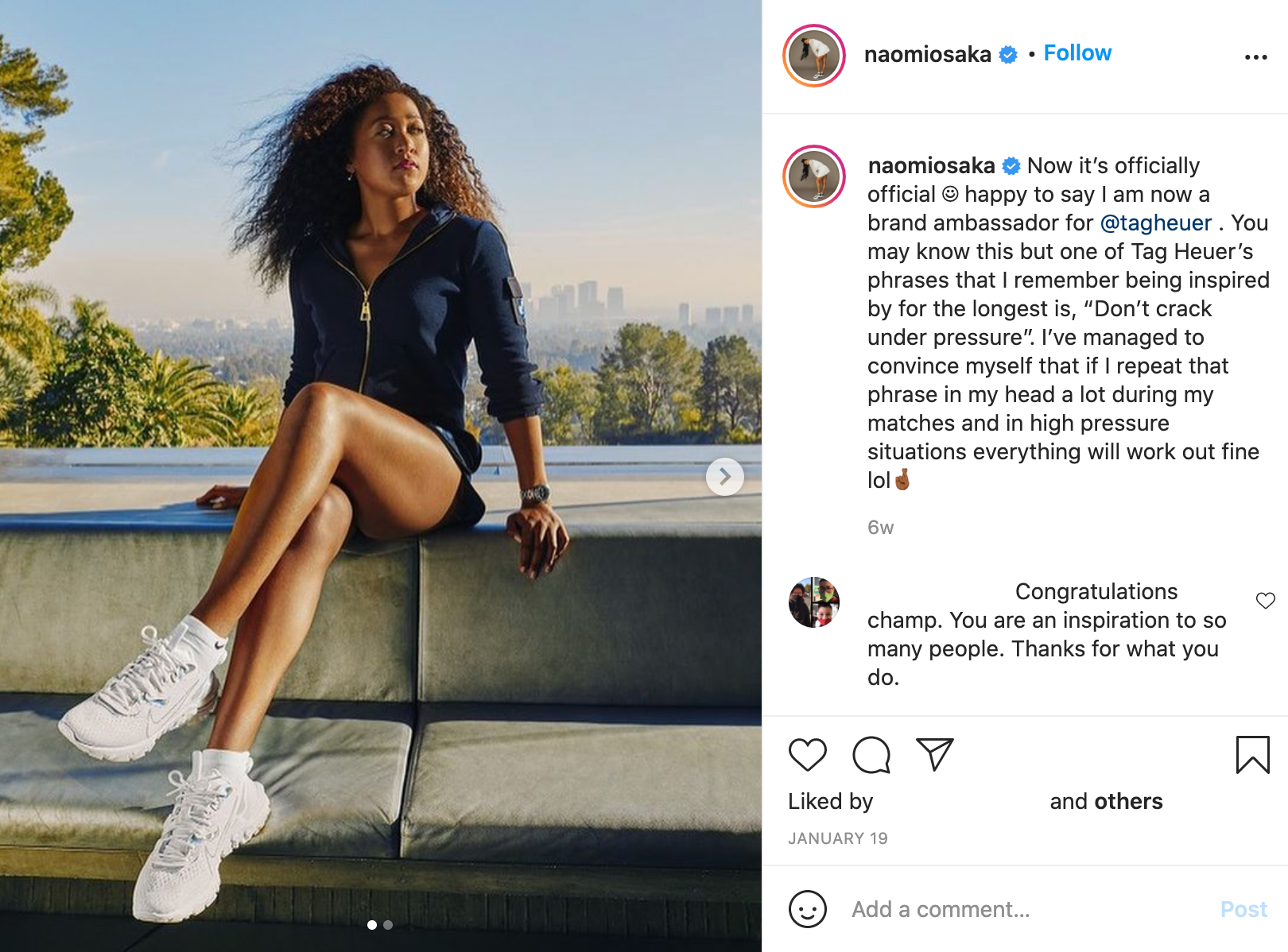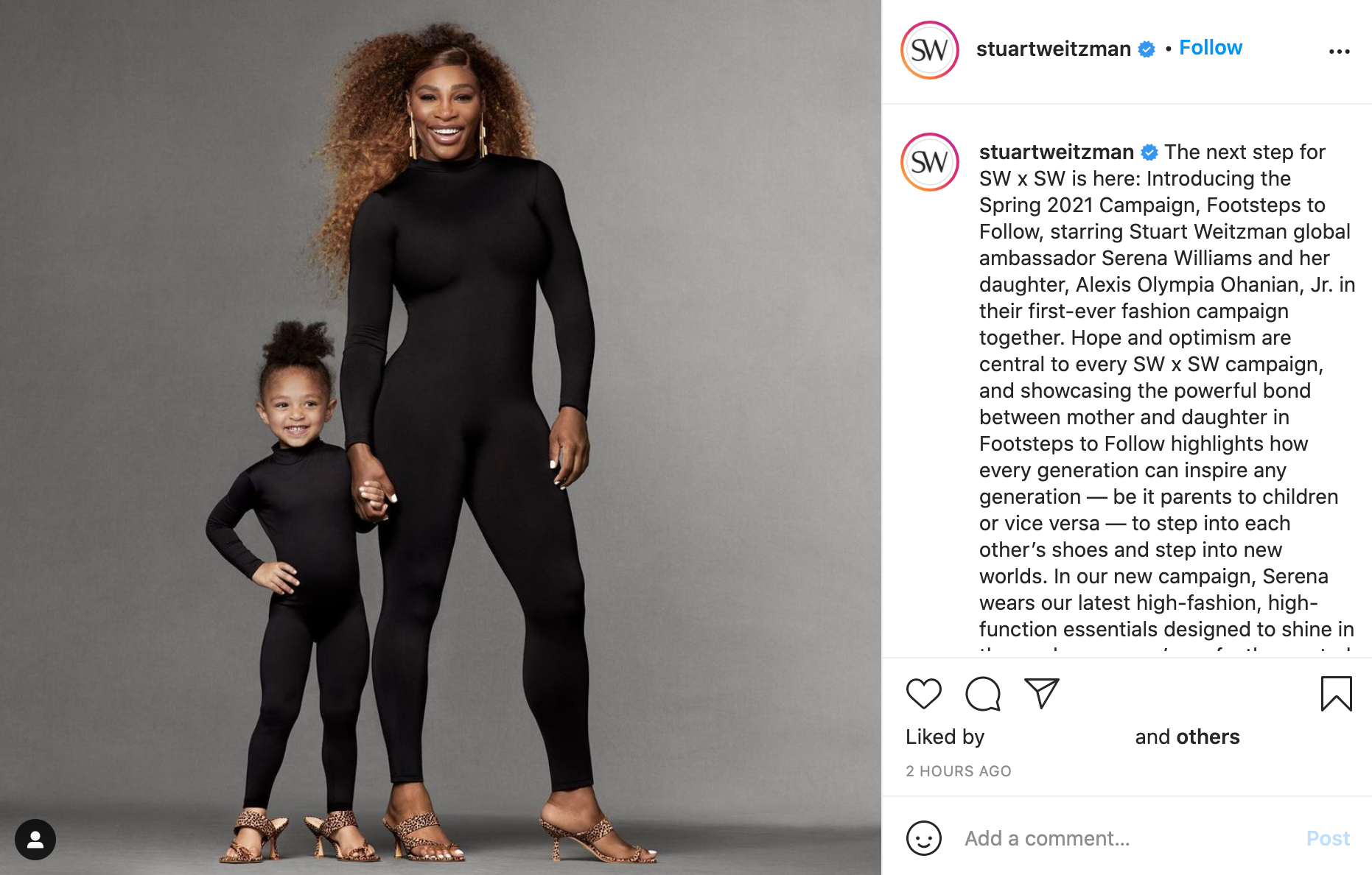 The women routinely grace covers of fashion magazines and partner with designer brands. Williams and her daughter Alexis Olympia Ohanian Jr. are new "global ambassadors" for Stuart Weitzman, while Osaka is working with Louis Vuitton, Tag Heuer and Nike. No one is serving it on and off the court like Williams and Osaka.
Men's tennis is also volleying up some serious fits if you're willing to throw it back a bit. The ongoing 1970s, 1980s, 1990s and aughts (literally every decade is stylish now) revival amalgamation have seen tennis legends indirectly become new sartorial icons. Just look at this photo of John McEnroe: He's the spitting image of today's alt-twentysomethings rocking sweater vests, gold chains and long, unruly hair.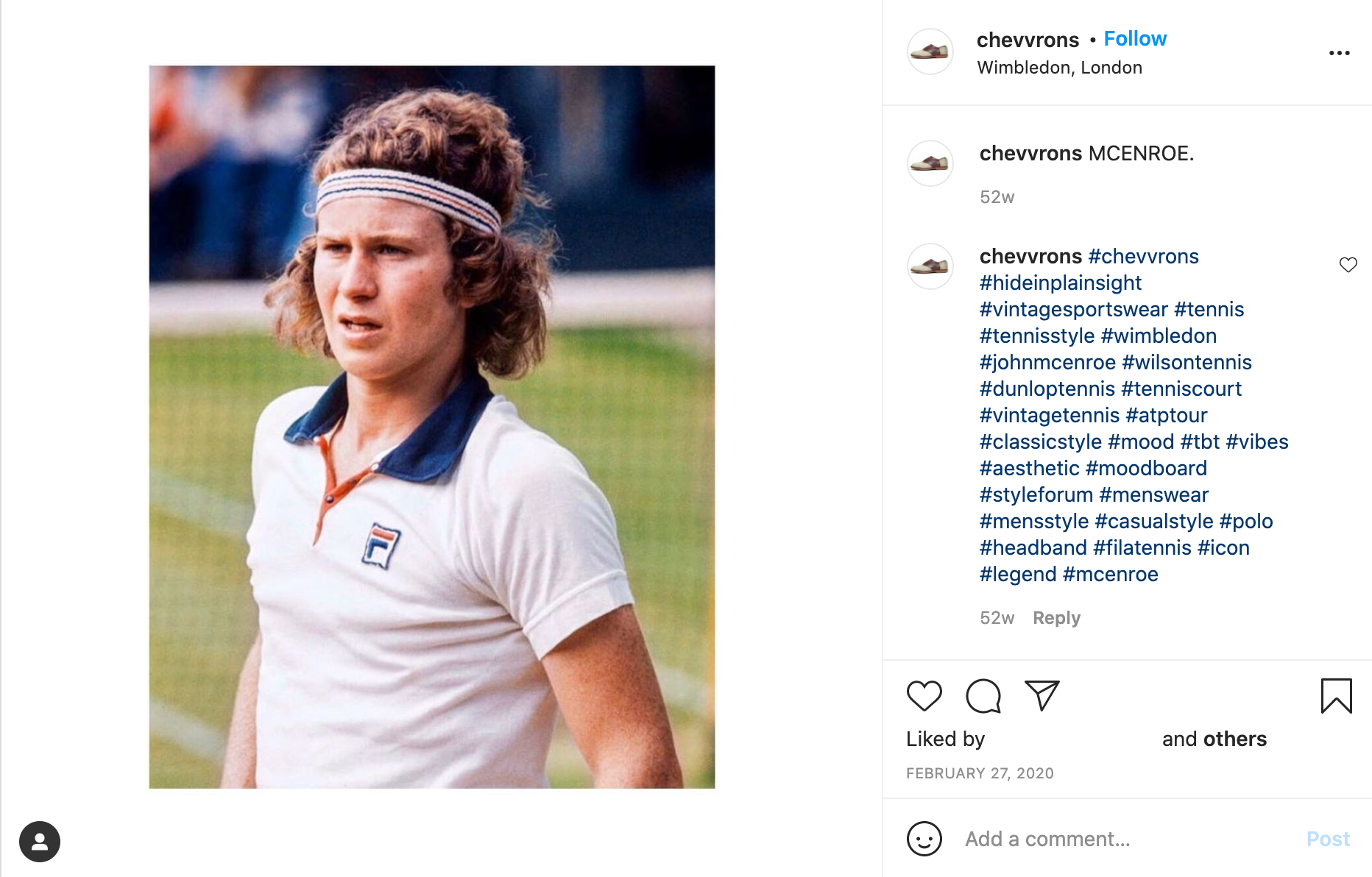 There's also Andre Agassi, whose 1980s style would've made him a Gen Z icon. This man is literally a walking ad for shopping vintage on Depop and Grailed.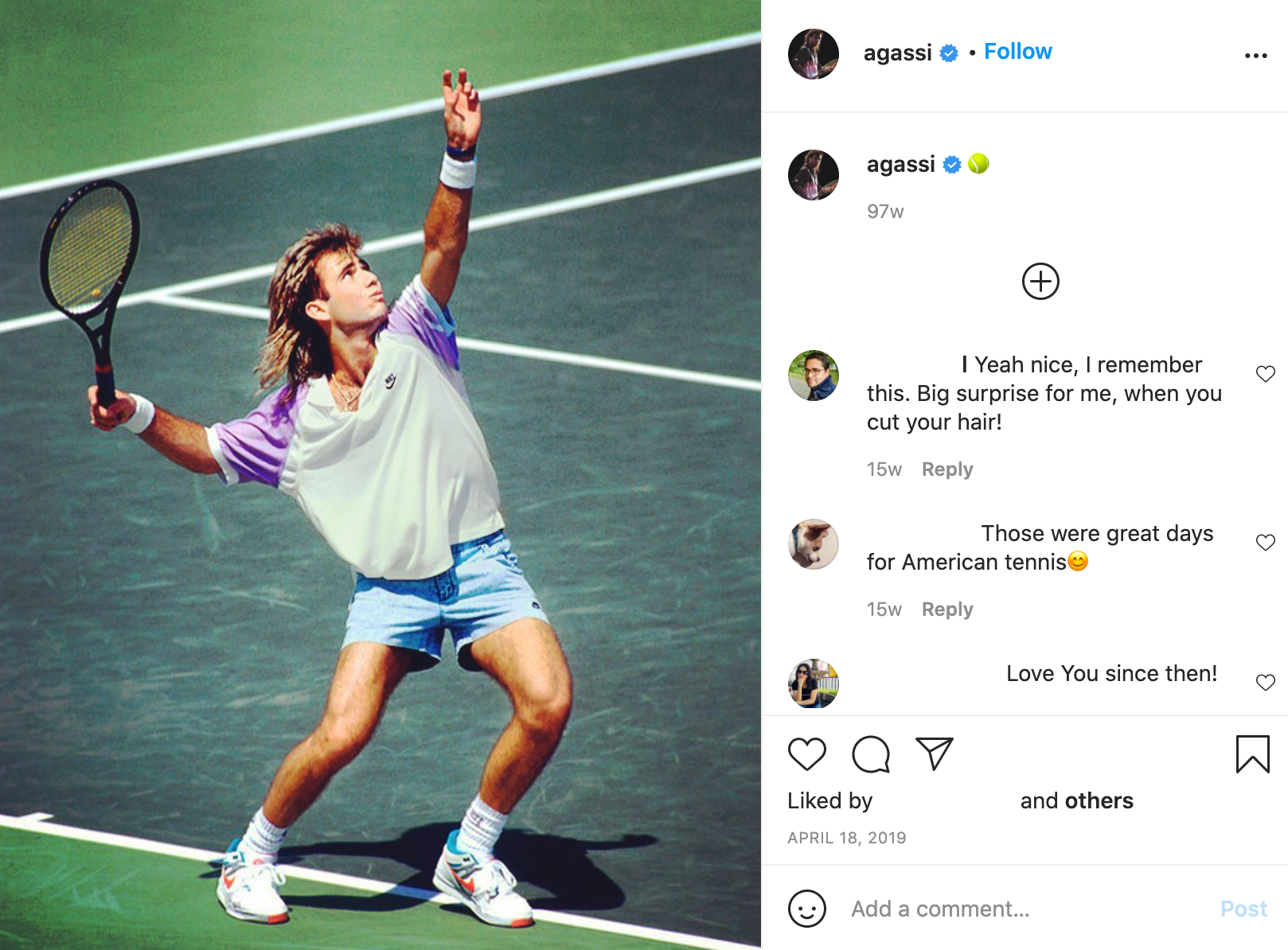 Let's focus on Agassi's fabled hair for a second. With long manes popular among men in the pandemic, tennis headbands and bandanas are the new must-have male accessories alongside Buffs, sweatbands and dad hats to corral our intentionally unruly tresses. Even Agassi poked fun recently on Instagram at how similar Canadian tennis player Denis Shapovalov's style is to his signature look.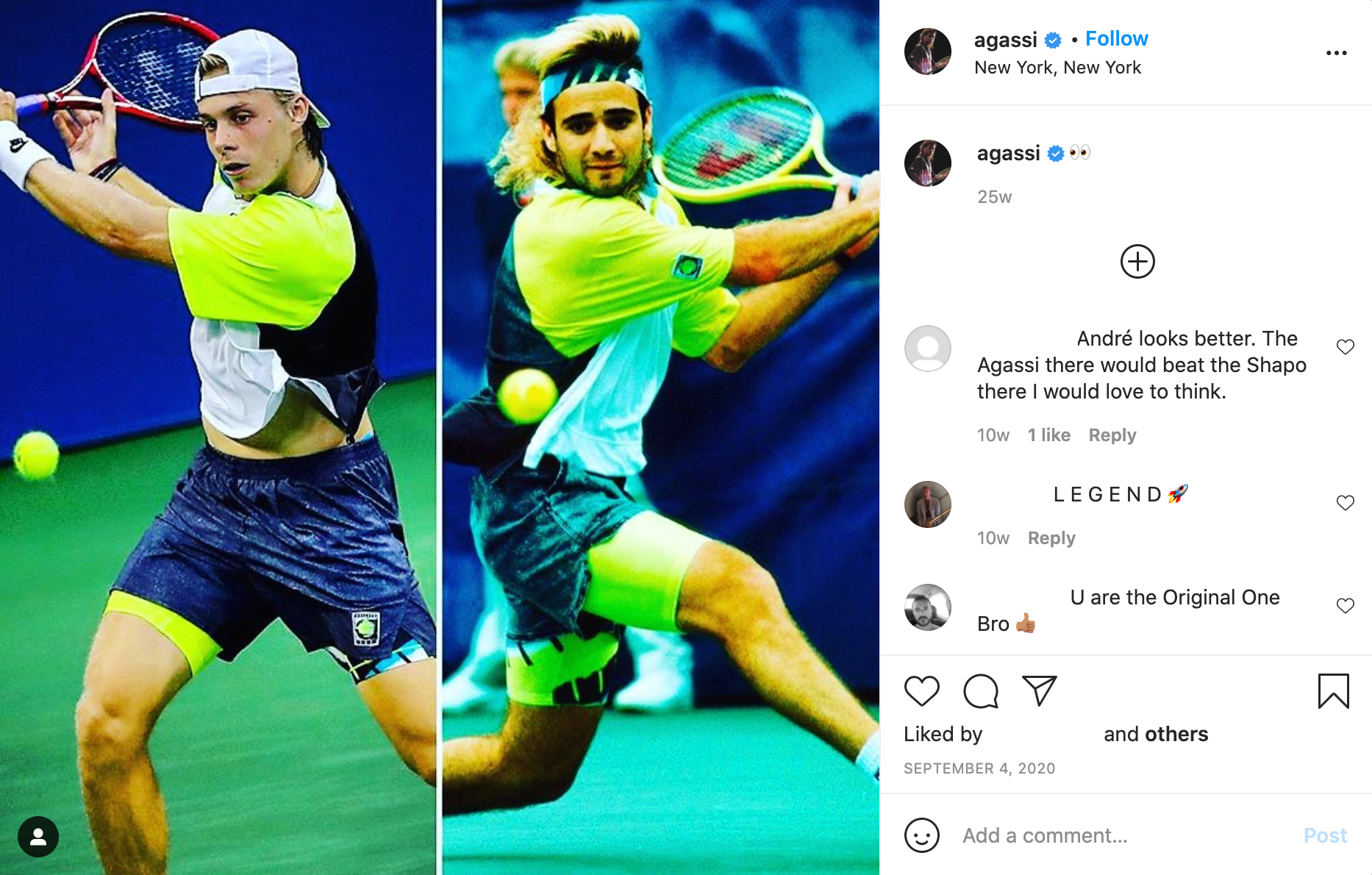 It'd be easy just to classify tennis style's repopularizing as part of a greater interest in sports clothes for everyday wear — after all, Golfcore is also a thing now, too. Still, the sport of tennis and its changing importance in American culture makes it ripe for a revaluation. With Osaka and Williams having ushered in a new (hopefully more progressive) era of tennis, it's worth considering who came before them, and it's largely a good thing that male titans like Agassi or McEnroe have had to make room for Williams and Osaka, who are excelling to entirely new heights. Perhaps the only thing worth keeping from the old-school tennis eras are their uniforms, in which case, smash into this spring wearing your best short shorts (5 inches or shorter!), neon headband and stretch polo. 
No one will be able to fault you for bad style.