My friend, let's call her Estelle, ended an affair she was having with a married man (whom we'll call "Herb") after realizing how lousy it felt to be the "other woman." It's safe to say then that she wasn't expecting to receive a dick pic from Herb six months later, let alone a flaccid one — specifically, an artsy full-body nude of him wearing nothing but work boots. In it, Herb was sweeping up Christmas tree needles as if to say, Just taking a break from some naked, non-erect, post-holiday house cleaning!
Given that Estelle had clearly desexualized the relationship, Herb justified sending the pic specifically because he was flaccid. As opposed to implying let me stick my cock in you, she recalls, the whimsical message was, don't you feel nostalgic for my unthreatening body?
Similarly, Abigail (again, a pseudonym) recently met a man (let's also call him "Herb") whom she thought was perfectly normal at first — good job, nice house, seemingly fine morals. And so, she agreed to pick up the phone when he called. After an hour, though, she started to get a weird vibe; still, she assumed Herb was just chatty and nervous. But eventually, he mentioned that he'd sent her something "G-rated" and urged her to check it out. Lo and behold, a picture of Herb's fleshy, flaccid dick appeared on her iPhone.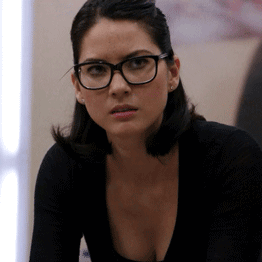 Why would he do that, wondered one female redditor, when yet another Herb sent her an unsolicited droopy dick pic. After all, she reasoned, when it's hard, at least the guy is expressing some kind of emotion. "But flaccid photos just make me think about about how much they resemble a toothless mole rat or Gonzo the Muppet's nose."
For an expert opinion, I check in with Andrea Waling, a researcher with the Australian Research Centre for Sex, Health & Society and the world's first dick pic researcher, to see what she makes of the flaccid phenomenon. "It's demonstrating some vulnerability around how men feel about their penises and recuperating that by showing the penis as 'soft' with the potential to 'get large,'" she notes. On the one hand, she says, they're showing a penis that isn't rock hard or super large, thereby illustrating that it's not a 'natural' state for them at all times. "At the same time, they're also attempting to maintain sexual prowess and performance by making statements like 'it gets bigger.' So it's about the potential of the hard, large penis, rather than the actual large, hard penis."
It's almost as if they're trying to make the soft, small penis a desirable treat, Waling adds, making the boner an extra cherry on top.
While there isn't an apparent female equivalent, Estelle likens the flaccid dick pic to a woman's selfie with her butt sticking out. That is to say, it's lonely, yearning for attention and/or a misguided need for approval. "What the guy probably needs more than anything is a big fat hug," she tells me. "It makes me wanna sit him down and say, 'Dude, you gotta wake up and start feeling your feelings.'"
I'll stop short of calling man's dissemination of his mushy member a trend, but the increasing popularity of the practice has at least warranted a subreddit (r/softies) with more than 20,000 subscribers, hundreds of whom are online at any given moment posting pics of their deflated Johnsons.
I recently connected with nine of them to understand the thinking behind their shared flacidity. Here's what they had to say…
Mat, a 27-Year-Old Bisexual From Imperial, Missouri
I started posting on r/softies because it's easier and faster to whip it out and snap a pic real quickly instead of taking the time to "fluff" and get myself all hot and bothered, especially if I don't have time to play afterwards. Flaccid dick pics are the great equalizer; I'm hoping they catch on and help those of us who aren't exactly "gifted" feel more confident sending and posting pictures without worrying about ridicule from those who feel like having a big penis is what "being a man" is all about.
Josh, a 25-Year-Old Gay Guy From Pennsylvania
Softies are my favorite kind of dick pics. Personally, I'm more inclined to share a picture of my soft dick because I like the way it hangs on top of my balls. Other guys like posting softies for a few reasons: First, it's a lot easier than trying to get a good angle with an erect dick. You can just whip it out and take a snap. Second, it's a more natural way to show off what you have and doesn't always have to be sexual. Third, it puts the fantasy in other person's head of wanting to imagine how it will grow.
JT, a 33-Year-old Bisexual From Johnson City, Tennessee
I'm more inclined to post a pic of my soft dick than my erect dick because it's more natural. It's also a different kind of thrill because you're revealing more of your true self. I'm a "grower," so maybe it's about demonstrating vulnerability since it's in a natural, less "dominant" state. That said, the only people I've ever sent a soft dick pic to are my fiancée and my best friend, because I trusted them. I do spend a lot of time looking at other dicks in r/softies because I'm so intrigued by the penis and think the world should show more love to the flaccid state.
Jake, a 25-Year-Old Straight Guy From Detroit
What initially led me to post on r/softies was boredom and the allure of anonymous exhibitionism. I've always been told my penis looks good, so I thought, Why not? There's something innately exciting about it. Erect dicks are inherently sexual, whereas soft dick pics are more artsy.
Jason, a 26-Year-Old Straight Guy From Alberta, Canada
I post on r/softies because deep down I'm an exibitionist and flaccid is a nice way to mix things up and a different way of looking at a penis. And while I'm totally straight and don't usually browse there, I'd be lying if I said I didn't enjoy getting attention from males on Reddit.
Briggs, a 19-Year-Old Gay Guy From Texas
Most guys post on r/softies because it's low-risk: If you happened to get criticized about your dick size (which I haven't ever seen), you could just make the argument that the dick was flaccid and that it's actually WAY bigger when erect. As for myself, I didn't plan to post on r/softies, but one day I happened to get out of the shower and saw my phone on the table and thought, Why not? It's a confidence boost when people compliment you. Even though they're compliments from complete strangers, it helps someone shy like me feel better about myself.
Jay, a 20-Year-Old Straight Guy From Corpus Christi, Texas
In my opinion, every man feels comfortable about their dick when it's soft. At least I feel pretty good about what I posted. While I prefer posting pictures of my dick erect, more and more people are asking me what it looks like soft. It gets them in the mood to see what I look like before I'm erect.
Dan, a 56-Year-Old Gay Guy From New York City
I'm a part-time nudist and enjoy admiring pics of the male genitalia. While looking at some pics in r/softies, I got an urge to give back and share a pic of my own. I think guys who post pics of their soft dicks are more likely to be nudists, exhibitionists or at the very least open-minded individuals who appreciate the differences in states, size, color and cut of their fellow men.
By the way, being an admirer of soft dicks isn't just a "gay" thing. I know I'm not always turned on by the pics. More often than not, it's just to compare mine and see where it fits in with everyone else, as many men — no matter their sexual preference — are also guilty of doing.
Malcolm, a 44-Year-Old Gay Guy From Yorkshire, U.K.
What I like most about r/softies is the numerous sizes of flaccid dicks. A lot of erect pictures are similar, but average erect dicks seem to be an array of sizes, which I find fascinating. As someone who's always had an issue about my small size when flaccid, I find reassurance in seeing other flaccid dicks similar or smaller than my own — it makes me feel like I fit in rather than feel ashamed about my size. Overall, there's something refreshingly normal about flaccid dicks, almost like you're catching a glimpse of someone in a changing room and comparing their size to yours.
I'm also now more at ease about sharing my own soft dick, which I do occasionally on r/softies. In the real world, though, not so much. So in a room full of naked guys, I'll likely still be the only one in boxers.