It's the week of Fourth of July. And while we appreciate you being here, we really hope it's from some stretch of sand or some body of water relaxing enough that your problems can be put on the same kind of ice as the booze in the cooler next to you. If not, throw on your shades anyway, and join us for our weeklong package, "Life's a Beach," a celebration of all things sand, sun and summer. Of course, if you're already on vacation, you're welcome, too — just be sure to reapply another layer of sunscreen, as these pieces burn bright. Read all of them here.
Ah, sex on the beach (so good they named a sickly sweet cocktail after it) — is there anything more passionate, more spontaneous?
If movies, porn and tales of summer romances are to be believed, the answer is no — but what about the cold, hard reality of seaside shagging? Maybe, like MEL's Miles Klee, you love getting sandy, but maybe like literally everyone else in the world, you hate it — surely sex on the beach would be an intolerable, itchy nightmare. And what about logistics? Sure, the prospect of getting caught might be a turn-on, but what happens if you actually do get caught? Worse still, what if someone films you and the New York Post writes a whole article about it? Have you thought about that, Mr. Spontaneous?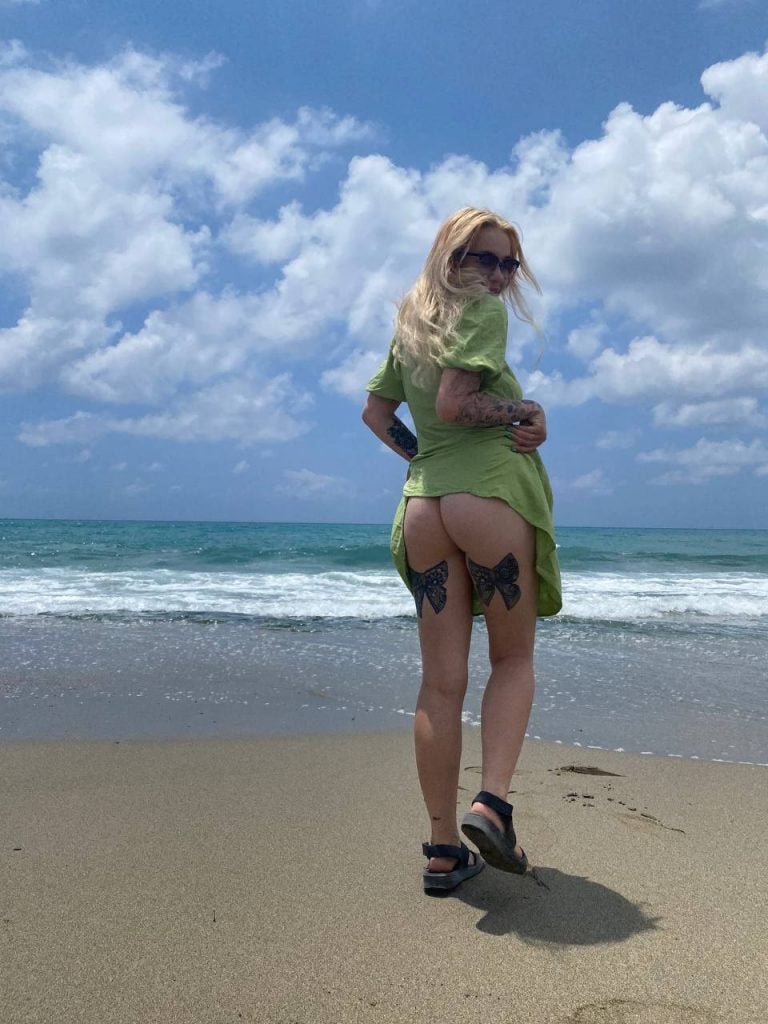 Cynicism aside, it's high time we all started taking sex on the beach seriously — if only because, thanks to the climate crisis, half of the world's beaches might be obsolete by the end of the century. So, I think you'll agree that we need to optimize our beach sex game, and we need to do it now. And, who better to teach us the dos and don'ts than the professionals? After all, if there's one thing more strategically perplexing than fucking on the beach, it's successfully filming yourself fucking on the beach.
"I've shot videos on the beach several times, but [only managed] to shoot sex scenes twice, and even then, not very successfully," says Toma Mur, a Europe-based Pornhub creator, who cites trouble with recording devices, privacy and, yes, sand as hindrances. "When you shoot a video on the beach in the middle of a sunny day, the only thing you're thinking about is [people catching you or seeing your] camera on a tripod." Though, she adds: "You get more pleasure from the risk."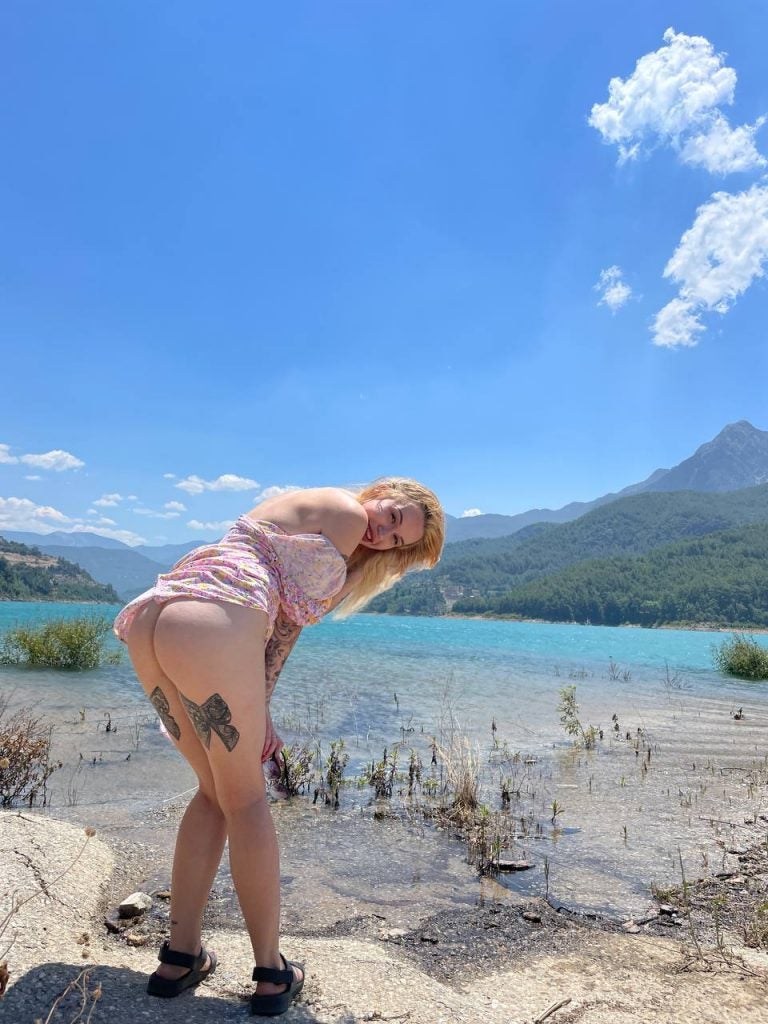 One thing that doesn't amp up the pleasure is the aforementioned sand, which Mur says is a definite "minus" of beach sex, mainly because "sperm, sweat and sand" make a pretty nasty mix. Although, it's apparently easy to put it out of your mind mid-action. "You [tend to] only remember about the sand when you get dressed in a hurry and try to get rid of it," she tells me. "[Still, if possible, try and avoid the sand]; otherwise it does get in your hair, mouth and all your intimate places." Despite these problems, Mur does assert that it's actually "much nicer than [fucking on] a stone beach," which makes sense — nobody wants to get cut up on sharp rocks, or get stones in places that stones, er, shouldn't be.
Serenity Cox, a Canada-based Pornhub creator, says "rule number one" of beach sex is to "bring a blanket if you don't want abrasions." "I usually look for a flat, sandy spot, and then do a quick sweep for rocks and twigs before throwing my blanket down," she explains. "I've learned my lessons from having my back scraped from something I missed under the blanket." This trick, she says, enables her to "spend more time riding [her] partners or playing with oral pleasure because there's less body-on-sand friction." Rocks also aren't a problem if you're properly prepared. "If the beach has large, flat rocks, it's fun to have my partner seated on a rock — on a blanket! — while I ride him, or have him stand and bend me over the rock," Cox adds.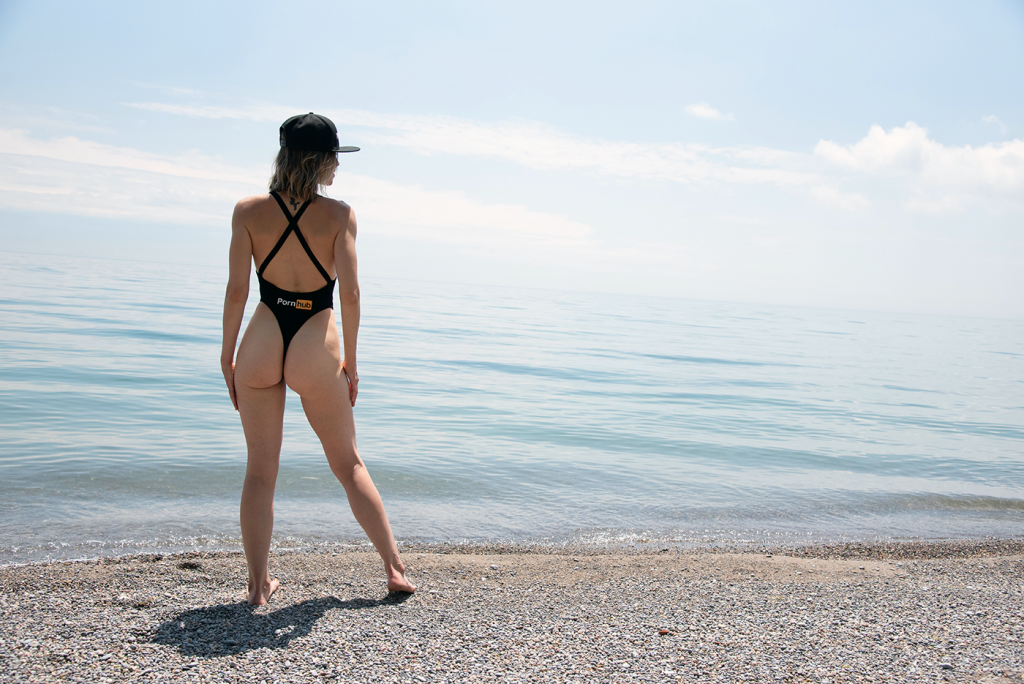 Blanket sorted, the next hurdle for Cox is the weather. "Sometimes our beach days get rained out," she says. But when they don't, Cox likes to make a day of it. "We grab coffees and go down early. Usually we have a few drinks, play some music and enjoy the sun before getting to filming. Then once the scene is done, we typically stay and have a BBQ and a swim. It really is a fun day."
For those who want to do something sexy on the beach, but aren't ready to go all the way, Mur says getting naked or performing oral is slightly easier to get away with. She also advises that, if you have a car (which she doesn't), you should drive along the shore to find a beach that's reasonably deserted — otherwise you could end up getting caught like she did.
"Our filming process was in full swing, but — having given myself up to the emotions of sex — [I'd forgotten to] look around [to see if anyone was nearby]," Mur recalls of the time one of her beach encounters was interrupted. "When I did turn my head, I saw two men walking very close in our direction. Luckily, they realized what we were doing and turned to avoid us, before getting lost from our view." Mur says that her and her partner didn't even talk about continuing the shoot, and instead "quickly packed up our things and decided to [have another go] in the morning, so that no one would interfere with the filming process."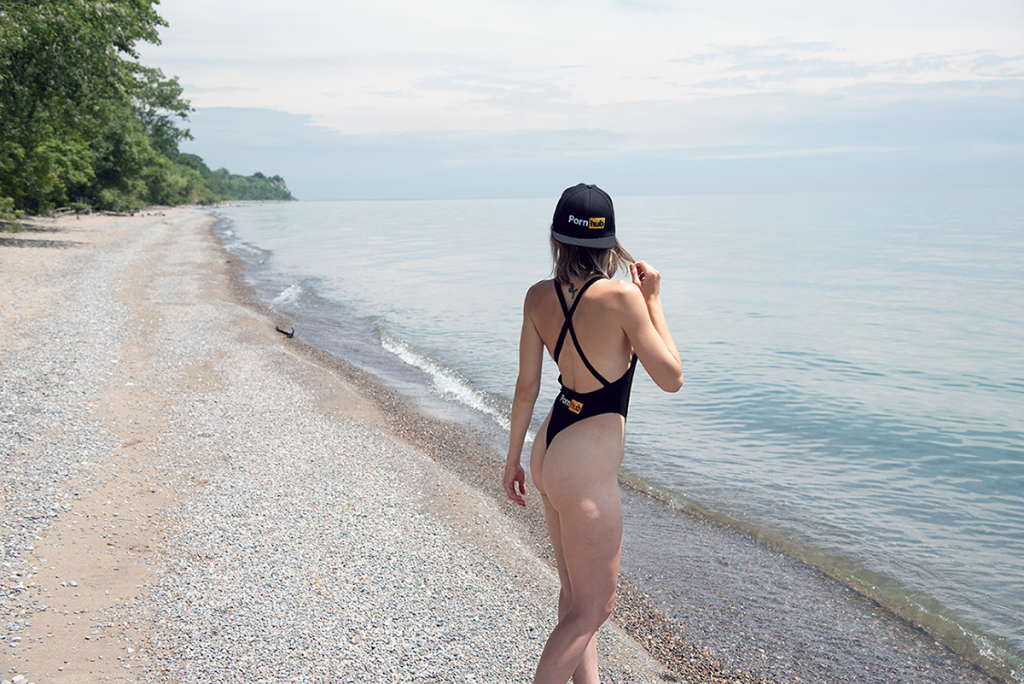 Cox has been a little luckier with her beachfront escapades. "We use a very secluded location," she tells me. "The logistics of getting there are so tricky and treacherous that it's always empty. The first time following the instructions to get to this location — which I found on a FetLife forum — felt like the beginning of the movie The Beach, which was very exciting. The rare times we have seen others at our secluded beach, they're either nude and up to the same antics, or they're there for the voyeur aspect the beach offers."
Despite the hurdles, Mur says that beach sex is definitely worth it "for the unforgettable experience." Her main piece of advice — whether you're filming or not — would be to invest in a tent "to protect you from prying eyes." "If you don't want too much attention and you're worried someone will [see] you, a tent is a great option," she explains. "Sand won't interfere and the sun won't shine in your eyes, so you enjoy the adventure to the max."
Ultimately, though, Mur says "there are no specific tips." Everyone has their own idea of sex on the beach — some people want to be noticed, and to feel the sand rubbing on their ass or their knees beneath them. You just need to find what you like and what excites you the most." But, she warns, "Be careful because you can be reprimanded or fined for [having sex on the beach], then you'll be in a big mess" — even more so than the sperm, sweat and sand combo.