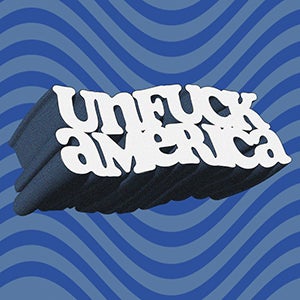 Every day until the election, we're introducing you to one character or issue whose fate centers around the political state of sex and gender. We'll discover which freedoms are at stake, what battles are being fought and what sex in a free country really looks like, all in honor of unfucking a system that seems increasingly hellbent on fucking up fucking. Welcome, everybody, to UnFuck America.
Roger Montoya is many things. He's an advocate, an artist, a person living with HIV and, most recently, a Democratic candidate in New Mexico's 40th District State Senate race. He is not, however, a working porn star.
Er, at least not anymore.
"I have to admit, I have a little trepidation about this interview," he tells me sheepishly over an early morning phone call, the energy in his voice masking any sign of weariness from his 5:30 a.m. wakeup time. "I've had some advice for my team to let this issue rest until after the election and not do any interviews." His reticence is understandable: Over the past few weeks, his name and story have been splashed across headlines all over the internet, mostly by right-leaning news outlets hoping to leverage his sex worker past against him in New Mexico's upcoming elections.
On September 30th, conservative news blog Piñon Post broke the story that Montoya had appeared in not one, but two gay pornographic films in the early 1980s. The usual political posturing and pearl-clutching ensued, mostly from the state's Republican Party, who seemed all too glad to ignore their own candidate's dalliances if it meant they could take a gut shot at their challenger.
"Starring in gay porno films, whether it takes place now or years ago, is unbecoming of any candidate or elected official," GOP chairman Steve Pearce said in statement that's since been deleted. "New Mexico holds dear to its strong, traditional values, and Mr. Montoya should leave the race immediately."
Pearce's cloudy language around "traditional values" — a coded phrase often used to shame marginalized groups — reflects a set of archaic beliefs about sex work that, despite our best attempts to stifle, have stuck around as an ugly relic of our puritanical past. But most of us moved on, so why does anyone care if their candidate had sex on film? After all, in an era when our political leaders are committing millions of dollars in tax fraud, actively suppressing votes, intentionally spreading disinformation and enabling white supremacy, does a 22-year-old's appearance in a couple porno films 38 years ago really qualify as a scandal?
Montoya doesn't think so, and as our call continues, I learn that a day or two of adult film work is just one of the impressive episodes of his life.
He grew up in Colorado, where, from an early age, it was clear he had artistic gifts. "I started drawing and sketching at maybe 5 years old, and my mother and father noticed I had talent. By the time I was 11, they were purchasing the books and easels and taking me to art galleries," he tells me.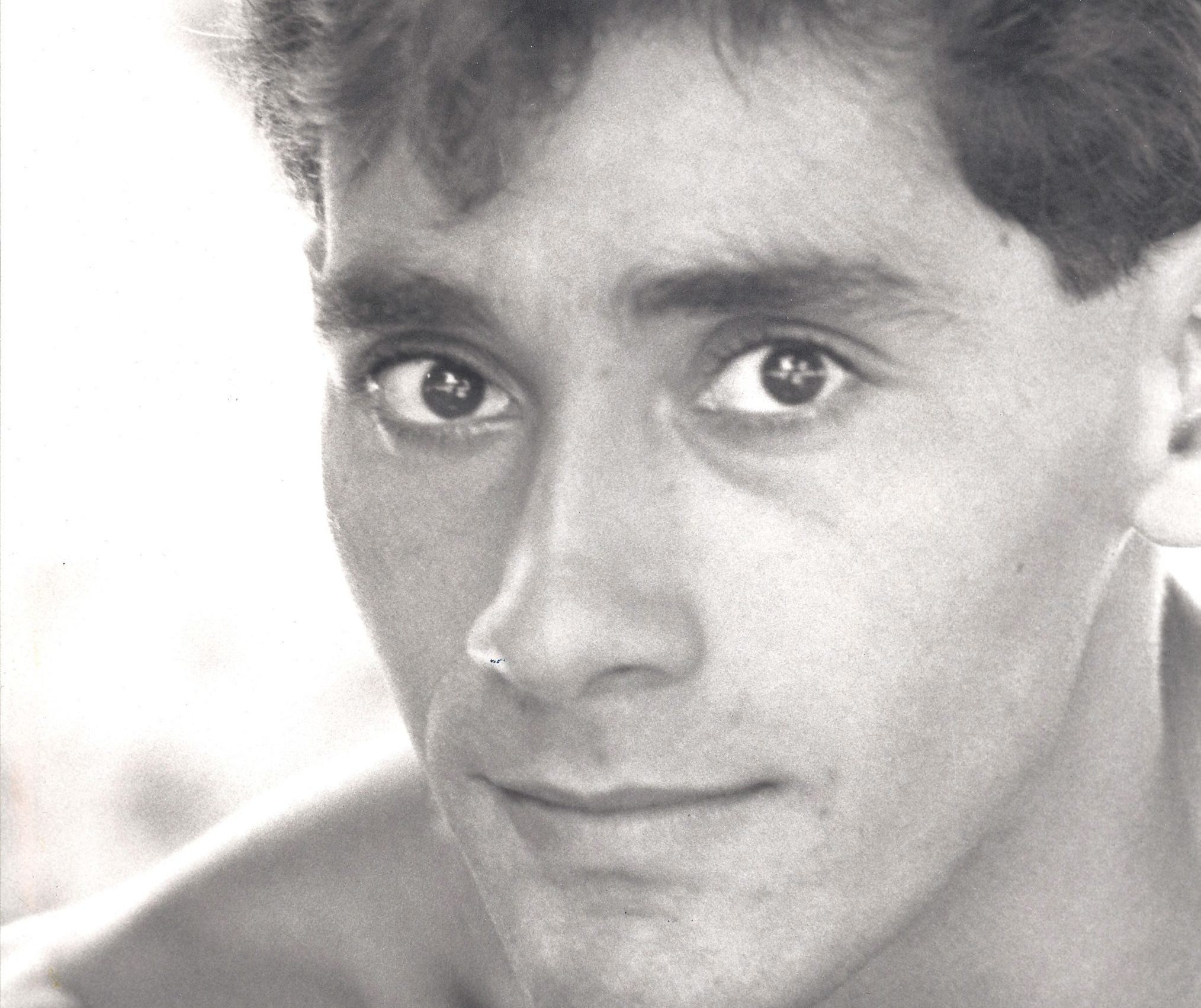 It was only when he moved thousands of miles away for college in L.A. on a gymnastics scholarship that he felt he could fully express his identity as a gay man. It was during this period when he had his brief brush with porn. "Flash forward, and I'm 22," Montoya remembers. "[I'm] young, and identifying as a gay man. This opportunity comes up to sort of celebrate that and make my rent in a significant way — at that point, it would have been more than half a year's rent with just one film." Then, as if to really hammer home how long ago this film was made, he tells me how much he got to cover six months of L.A. rent. "I believe it was around $2,000," he says.
He's quick to assure me, though, that his short stint as a porn performer was never going to be a career path for him. "I wasn't a career sex worker; I wasn't a pornography star in any sense," he explains. "It was a very short period of about one day for the first film, and maybe three-quarters of a day for the second one. It was clear to me at the end of that second film that, although I have respect for sex workers and I don't have any judgment, it was clearly not something I wanted to continue doing."
In fact, porn was just one in a series of odd jobs Montoya took in order to pay the bills while he pursued a career in dance. "I was a cater-waiter. I cleaned houses. I was a pool boy. I watered plants in Beverly Hills — whatever I could do. I was constantly working to pay the rent," he says.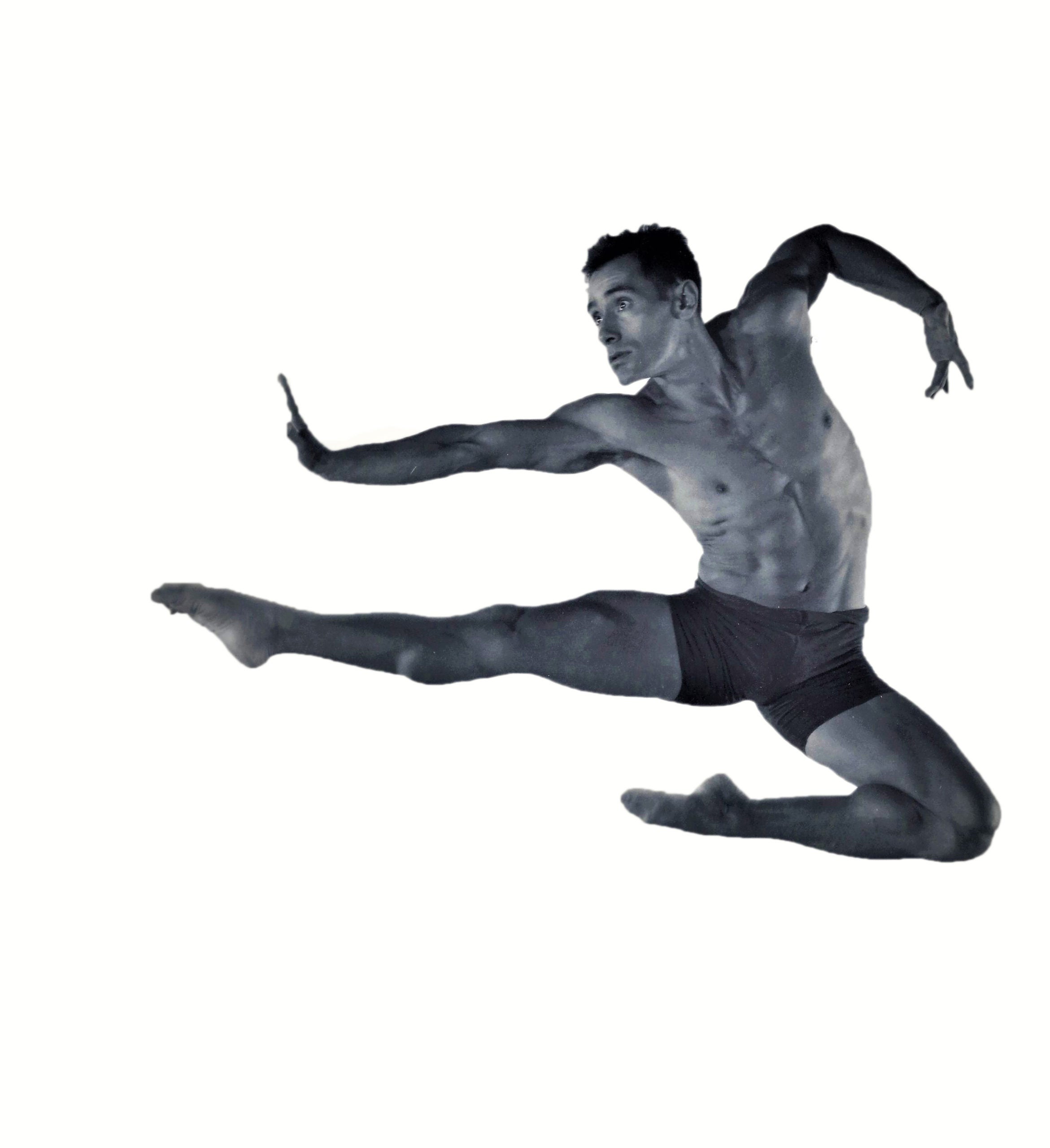 And while sex work wasn't Montoya's personal cup of tea, he tells me it's not his place to condemn it, either. "I applaud anybody that carves out a life that makes them feel and be as healthy as possible," he says.
The legitimacy of sex work has recently begun cropping up as a major issue for voters, but even the most liberal candidates have a record of waffling around the topic. When asked about decriminalization in an interview, millennial favorite son Bernie Sanders responded, "That's a good question, and I don't have an answer for that." Republicans, on the other hand, predictably hold much more inflammatory views. In response to a vote to legalize prostitution in Washington, D.C., the National Republican Congressional Committee said in a statement, "These Democrats have become so warped by the crazies in their party that they are now supporting PROSTITUTION to appease their socialist base. Can the socialist Democrats get any swampier or frankly, disgusting?" (Emphasis their own.)
So to bring up someone's sex work from nearly 40 years ago, particularly in a case where the person in question has filled those decades with advocacy for marginalized groups, seems ludicrous — especially at a time when our views around the perceived morality of sex work are radically evolving.
In March, after massive COVID-19 related layoffs, OnlyFans saw 60,000 new creators join the platform. Since then, celebrities from Aaron Carter to Tyler Posey to Caroline Calloway have also created accounts, and while their content objectively sucks, it's also indicative of sex work's mainstreaming. I mean, if it weren't okay to sell sex, would Real Housewives' Dorinda Medley have an OnlyFans? It should also be noted that well-known celebs like Cardi B and Channing Tatum worked as strippers before going on to incredibly successful careers as performers. Their past and current sex work isn't hindering their careers; in fact, it's only seemed to boost their notoriety.
Basically, sex work isn't something to be hidden in the shadows any longer, and sex workers are vocal in rejecting the stigma to which they're made to feel beholden. "I don't want to be ashamed of it," says Ronnie Ryder, a veteran sex worker. For Ryder, past sex work can actually be to a candidate's advantage. "If you're a phone sex operator, or a full-service worker, or a porn star, it forces you to be resilient in a way that no other career [does]," she says.
Montoya knew his association with porn might be dredged up during the election. "Before I decided to run, I shared this piece of my history with many people. From top leaders, to other gay men, to trusted individuals [and] team members," he tells me. These confidantes assured him that "it wouldn't be something to hinder [him] from running for public office," and that his "record of service and skill" would win in the end.
It seems they were correct. Montoya has received a lot of support since his porn past has been made public. In response to his statement acknowledging his past sex work, one commenter wrote, "You had my vote before and you still have it. I'm sorry to hear that you ended up doing something you regretted, but it has zero relevance to me. Good luck on the election!"
"It was honest work, and there's no shame in it. We support you!" another adds.
"There's been an outpouring of positivity," Montoya tells me. "Republicans are writing me; Democrats are writing me. The vilification just didn't ring true. I'm prideful of my experiences, and I'm ready to serve with my whole heart as an American," he continues. "Not as somebody pigeonholed in a certain way."
Moving forward, he wants to have an "elevated dialogue" about the serious issues facing New Mexico and the country, and he believes his experience makes him qualified to hold a state Senate seat.
Yes, all of his experience.