Twenty-four-year-old Spencer Otte, one-half of the menswear podcast Style and Direction, reflexively pinches the left corner of the shirt he's wearing — a 1940s sea-foam green sport shirt with a camp collar, which lies flat like a lapel, and that's ornamented with two breast pockets. None of that, though, is what he's looking to show off. What he really wants to draw attention to — what he really can't get over — is the material the shirt is made out of: rayon gabardine. The reflexive pinch is an excuse, perhaps latent, to show off just how breathable the rayon is and the way it dances across his chest like sartorial sound waves before it gently settles back against his skin.
"I thought it would be better to talk via Zoom because if I were to write out a response about rayon, it would be too long," he tells me, his vintage rayon more muse than garment. By his count, his personal rayon collection includes three aloha shirts (one of which is from 1950), two solid camp collar shirts (the sea-foam green one and another), a single houndstooth sport shirt and a red-and-cream polka dot shirt from Groovin' High, a major purveyor of vintage rayon. "I've probably owned more at some points, but they've since been re-sold or given to friends," he says. "They're pretty in demand right now, and a lot of brands are making their own versions of that specific vintage-feeling rayon."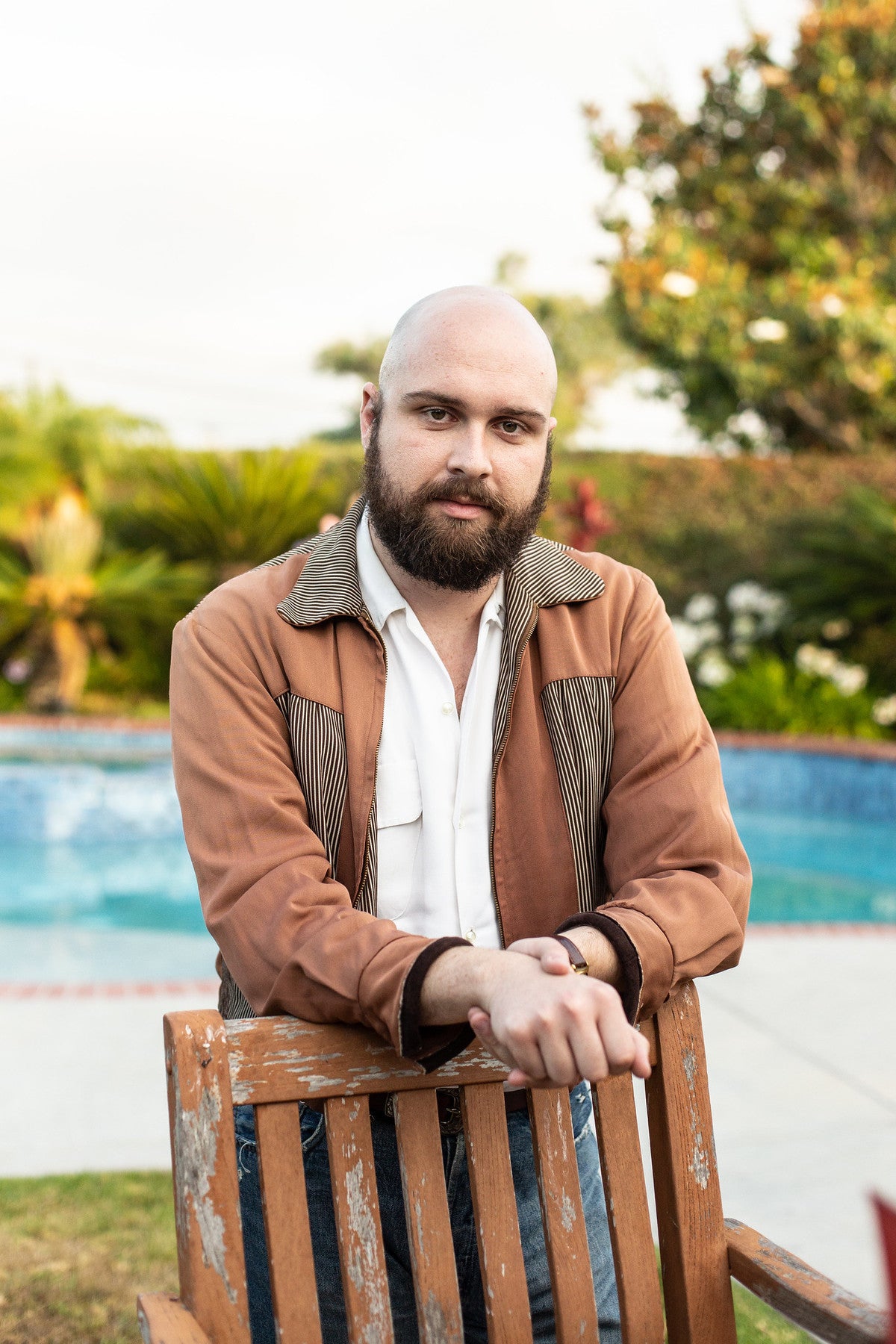 That includes, of course, every ubiquitous mall brand — from Zara and Banana Republic to Abercrombie & Fitch and J.Crew. Ethan Wong, who maintains the menswear blog A Little Bit of Rest, attributes the rayon renaissance to guys who love period-accurate clothing, the renewed interest in tiki and "kids who wear Dickies work pants on TikTok" wanting to balance out that look with something less staid up top. To meet the moment, brands like Ralph Lauren are, per Wong, "always incorporating vintage clothes thinking, 'Why don't we just do this fabric again?'" It's only a matter of time then before the trend tumbles down the fashion ladder to the retail stalwarts. "Maybe they won't have the same quality of rayon, but they'll do it in like a viscose rayon or a cheaper version," Wong explains.
The first-ever non-natural fiber, rayon was discovered sometime in the mid-1800s by French scientist and industrialist Hilaire de Chardonnet. "It was created by accident," says Carmen Keist, a professor of retail merchandising at Bradley University who specializes in fashion history, textiles and apparel product development. "Chemists were trying to find a new way to use explosives [as in bombs] and whatever combination they had put together produced the infancy of rayon fiber."
Though rayon has a naturally occurring source — these days it's either wood or bamboo — the actual fabric, according to Keist, isn't found in nature like cotton, wool or silk. Nonetheless, in 1911, rayon was introduced to the American market and touted by manufacturers as "artificial silk," an attainable sliver of luxury for the masses that was basically as soft and drape-y as silk but less expensive. (In fact, it wasn't until 1924 that the name rayon — the generic term for regenerated cellulose fiber — was coined.) "The optimism expressed by rayon's promoters during this time verged on utopian," Derek Guy writes for the site Put This On. (Not that it wasn't without its problems: "Calling it artificial silk immediately set up the material to be seen as inferior," Keist explains. "There were complaints from housewives who would iron their rayon stockings and the fabric would just melt.")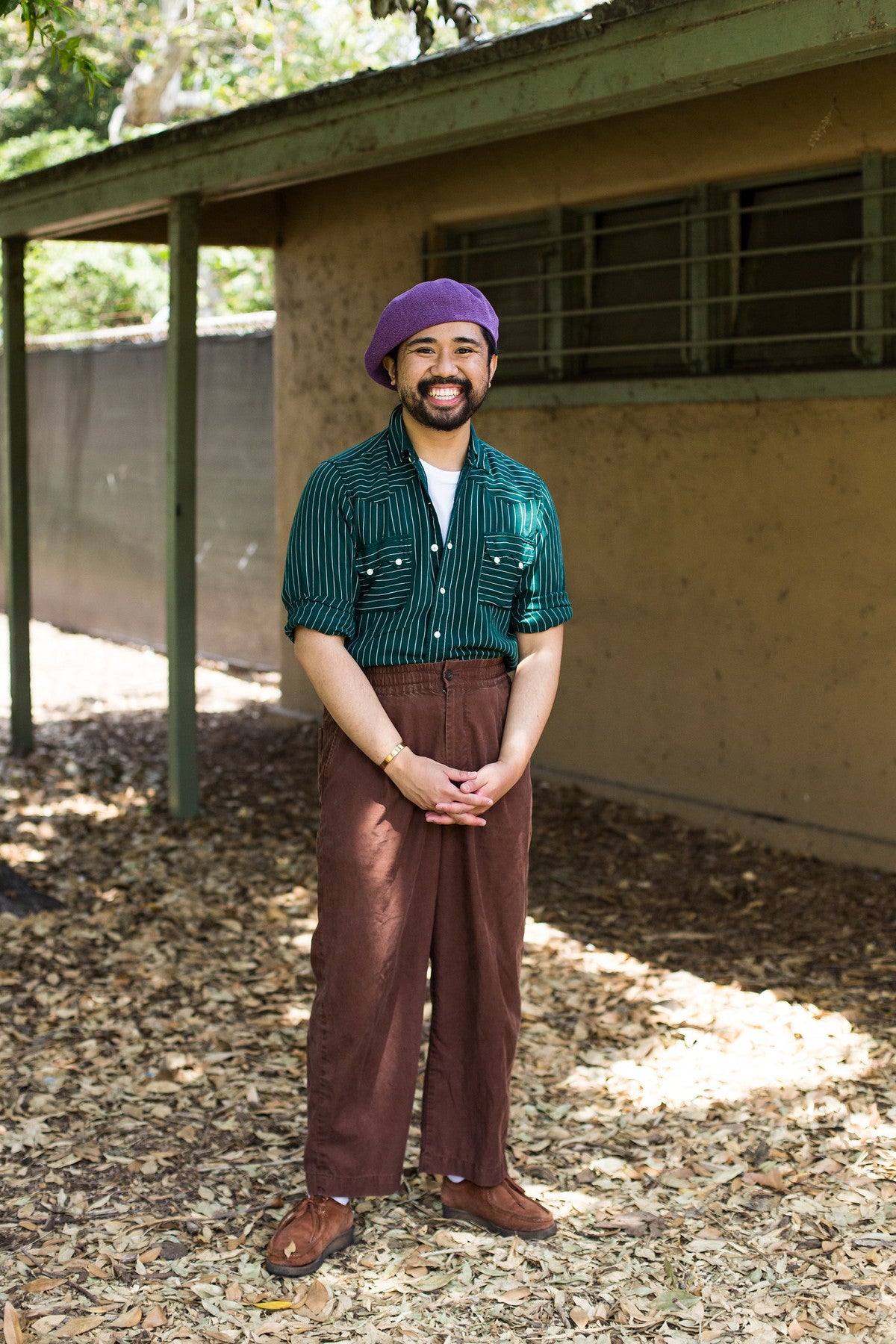 In particular, per Wong's blog, the rayon shirt "remained wildly popular from the 1930s all the way until the 1960s, and by 1954 it was reported that thanks to the shortened workday and post-war prosperity, the production of sport shirts had surpassed that of work shirts." But it was hardly just sport shirts that got the rayon treatment. Perhaps the most recognizable vintage rayon shirt is the aloha (aka Hawaiian shirt), which also happens to be the most coveted among collectors and can carry a price tag of more than $2,000 a pop. "If you're talking about vintage aloha shirts from the 1930s and 1940s, those prices have always been crazy," Otte tells me. "When I first started getting into it, I would see some going for like a thousand dollars."
These days, though, anything that's rayon and vintage — aloha shirt or no aloha shirt — is spiking in price. "People are paying hundreds of dollars for shirts that are in less than premium condition," explains Nicole Bernstein, who owns Starday Vintage, Hollywood's premier vintage department store and who has herself been a rayon collector for more than 25 years. "Nowadays, I just get excited when I find a plain rayon shirt."
Wong says the appeal of older rayon shirts is something you have to experience to truly understand. "Good vintage rayon gabardine feels amazing," he claims. "Soft with a bit of heft and sponginess that helps it take a beating — and wash if you're feeling bold." Not to mention, "there's a sense of bounce and natural stretch that makes one conform to you if you're lucky enough to own it for a while."
But the differences aren't all tactile. The rayon sport shirts of the 1930s with a loop collar — which use the eponymous loop to fasten and conceal the top button — follow a different aesthetic pattern, too. "Later on, in the 1950s, 1960s and 1970s, the collars got shorter, and the fit got a little bit closer, especially in the 1970s," says Wong. Ultimately, he tells me, it's the collar of the vintage rayon shirts that, more than anything else, is the tell-tale sign for which era it's from. "In the late 1960s and 1970s, you started to get permanent built-in collar stays made of plastic," he explains. Which is why the longer collars and the looser-fitting shirts are more prized for hardcore collectors.
Though, for what it's worth, Bernstein differentiates true vintage rayon shirts by flipping over the buttonholes and buttons. "[The buttons] on shirts from the 1940s and 1950s were made of either coconut or seashell," she says. "Some had old celluloid buttons as well."
That's not to say the modern incarnation is totally without its merits. If anything, rayon seems to be comfortably addictive no matter the era it originated. "It's just an amazing class of material," says Don Hakimi, another rayon collector/fanatic. "It can feel like silk, but it's not nearly as delicate." For starters, modern rayon, also generically referred to as viscose, is machine-washable and can stretch a bit. "It also tends to be very breathable, depending on the formulation and weave," Hakimi continues. It can take dyes well, too — better than, for example, linen — which is why colors and patterns look so vibrant on rayon aloha shirts.
Since we're talking rayon, Hakimi can't stop there either. "Lyocell [another form of rayon], in particular, is just incredibly pleasant to the touch," he vows. "I'd encourage you to get your hands on some. It still flows beautifully, it's still machine-washable and it's generally very environmentally friendly (although, as is always the case with the environment, the details are complicated)."
One brand that's trying to combine the quality of vintage rayon shirts with the chemistry of contemporary ones is the Japanese brand Sun Surf. They reproduce "the rayon Hawaiian shirts of their golden age from the 1930s to the 1950s." They've gone so far as to collect thousands of vintage aloha shirts and analyze them in order to manufacture as authentic a replica as possible. "Sun Surf makes really good aloha shirts," Wong promises.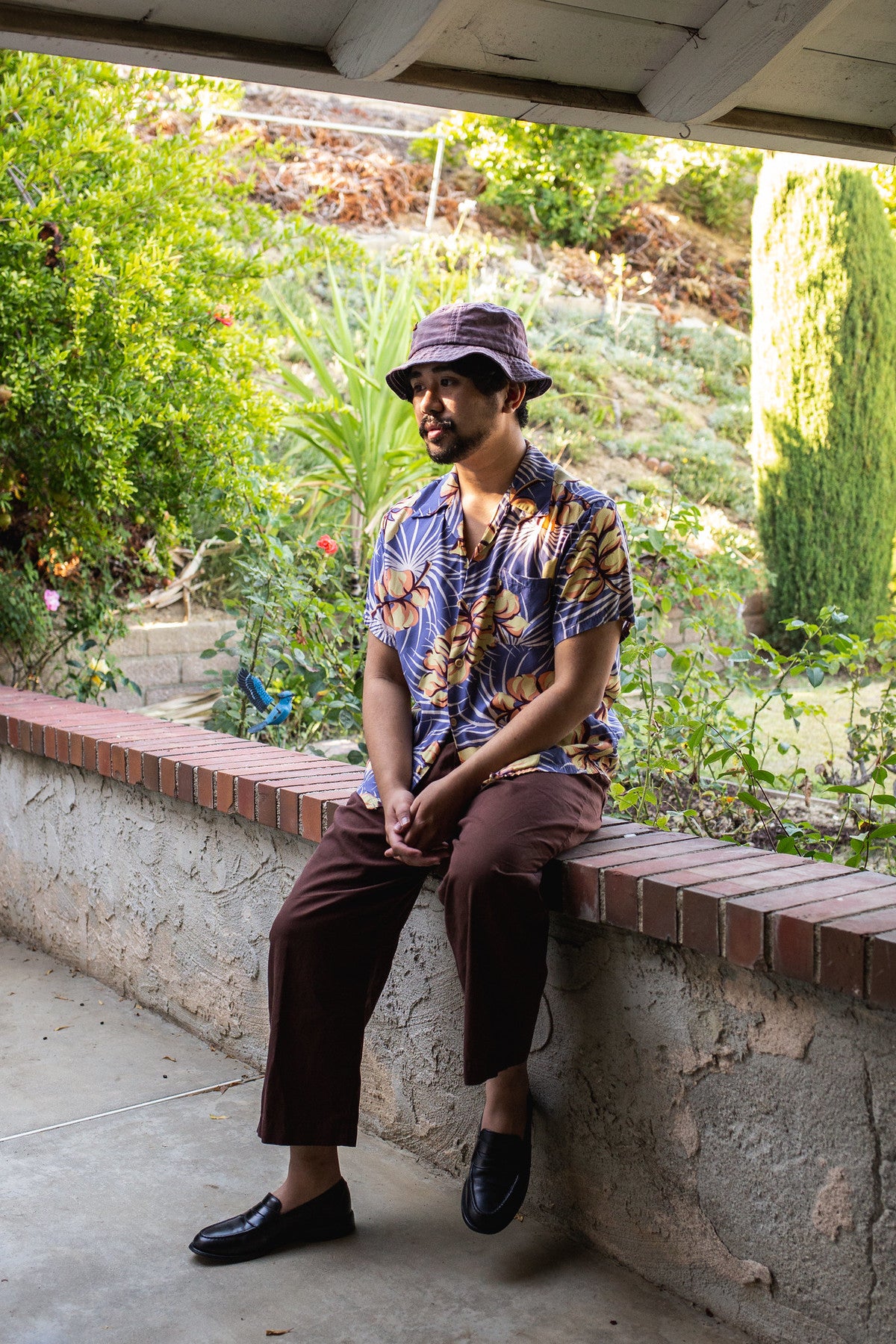 For Wong and Otte, though, nothing beats the originals. "When you look at a 1940s aloha shirt, the way that they do the florals is just different than the modern aloha shirt," Wong specifies. "Tommy Bahama shirts are a little too floral." Otte takes it one step further, considering the early aloha shirts works of art that seem as though a photo has been perfectly printed onto them. "Those are the ones I see going for like a thousand bucks at a vintage store," he says.
It's a price that's as much of a feel thing as it is a fabric thing.