Last week, NPR published an article suggesting that the single most divisive item of clothing in recent history, the Patagonia vest, is still going strong. The aesthetic culmination between "East Coast money and West Coast casual" — according to Margaret O'Mara, author of The Code: Silicon Valley and the Remaking of America — the Patagonia vest is so ubiquitous in certain enclaves of San Francisco that it's become a symbol for everything that's wrong with the income inequality that plagues the Bay Area.
The irony, of course, is that Patagonia is by far one of the most conscientious clothing manufacturers. In fact, in 2019, there were reports that the brand was going to stop making sleeveless fleece vests because they were, like the rest of us, tired of seeing their clothes on the backs of dudes whose douchiness radiated for miles.
Obviously, that day never came, and as NPR highlighted, the Patagonia vest continues to endure. The thing is, it's hardly the only vest of its kind. So if it's a vest you want, it's not necessarily a Patagonia vest you'll need to get. Below are seven alternatives to what MarketWatch dubbed the tech bro's "power vest."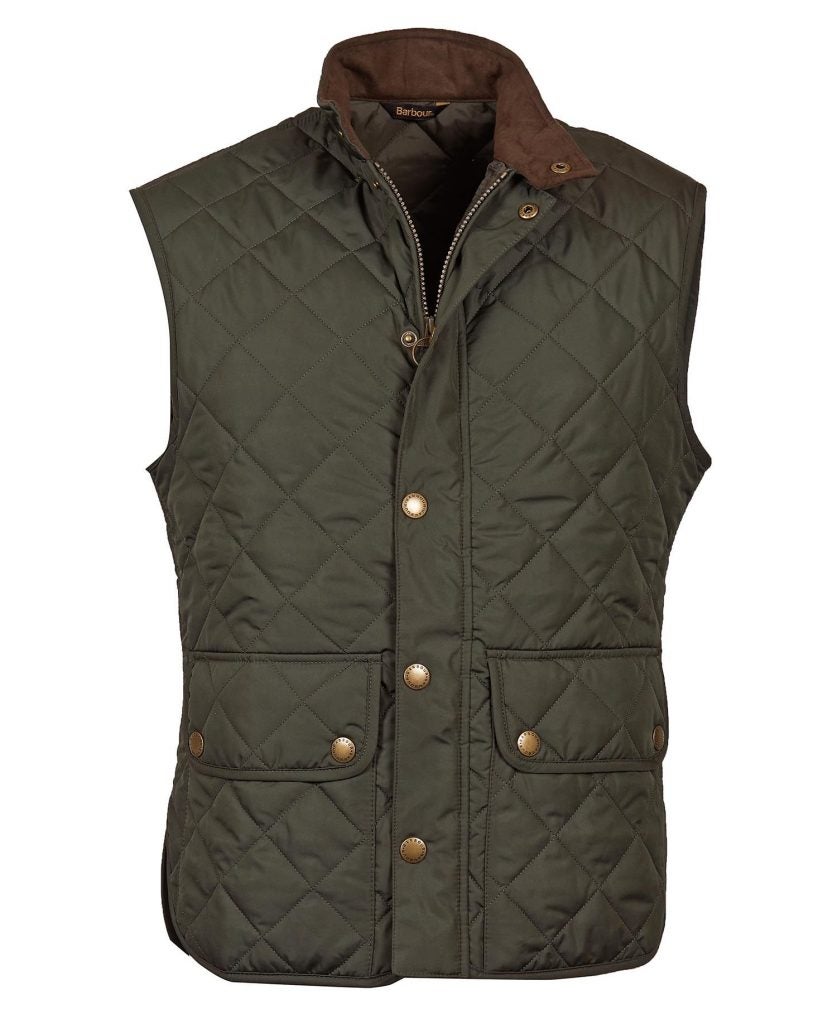 Albeit on the pricier end at 180 bucks, Barbour's equestrian-inspired vest is a true menswear staple that pairs just as nicely with an Oxford button-down shirt as it does with a long-sleeve thermal. Not to mention, if you're into brand heritage, Barbour's been around since before World War I. Per one redditor, "The Lowerdale is the best vest I've ever had."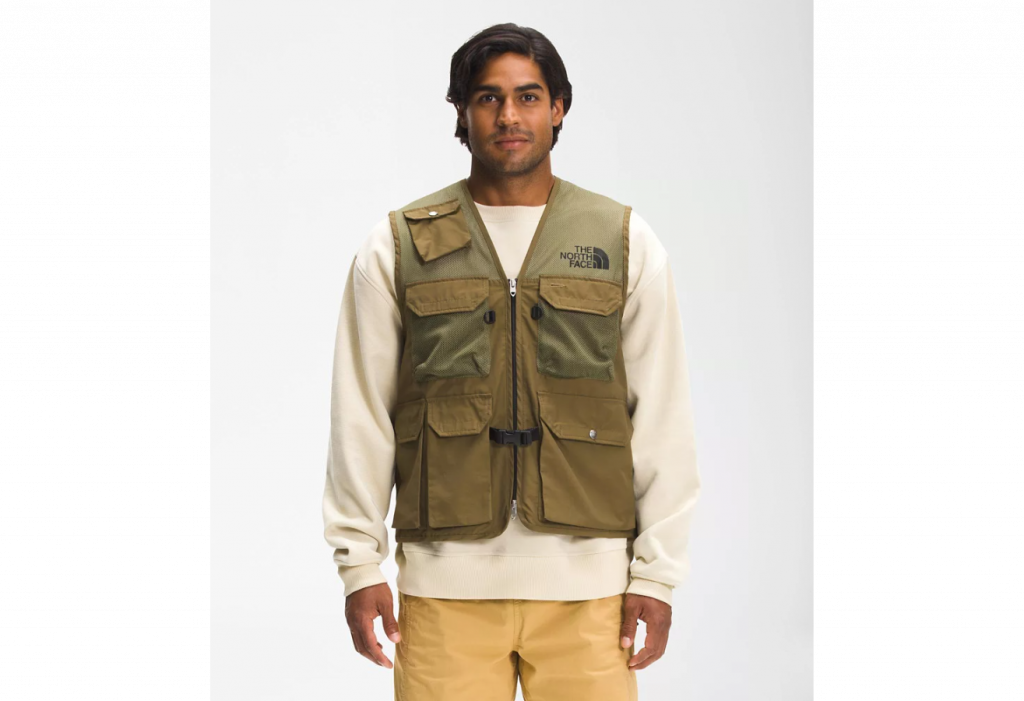 I know what you're thinking: Isn't The North Face basically Patagonia's step-sibling? And yeah, it is, but the M66 Utility Field Vest has more of a military surplus store feel than Silicon Valley henchman vibes. It's also water-repellent in case you're the sort of person who likes to be prepared to face the elements at any given moment.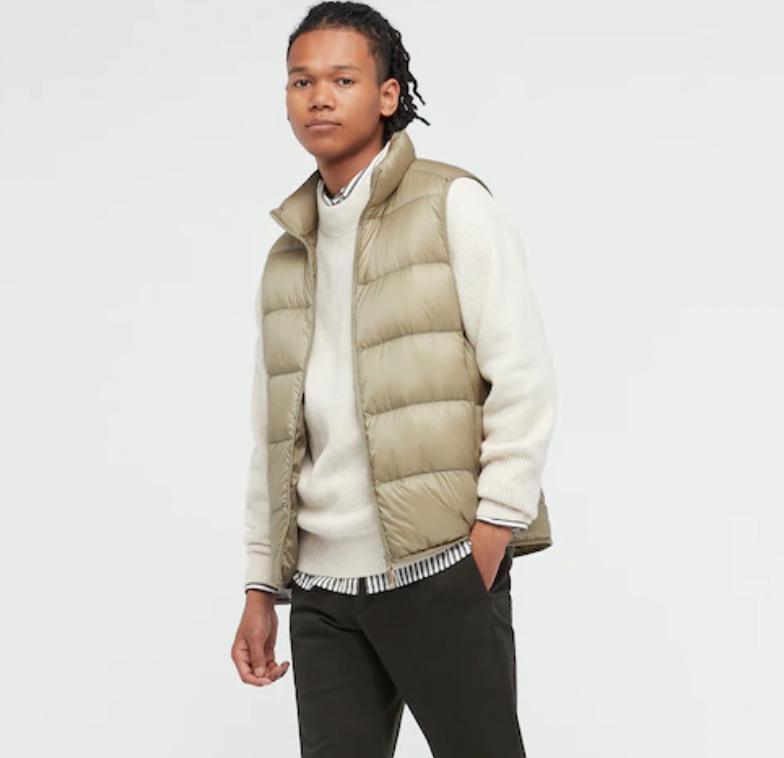 Also water-repellent but without all the pockets of the M66 Utility Field Vest and packing a bit more heft that should keep you nice and warm, the Ultra Light Down Vest has a looser fit so you're always comfortable.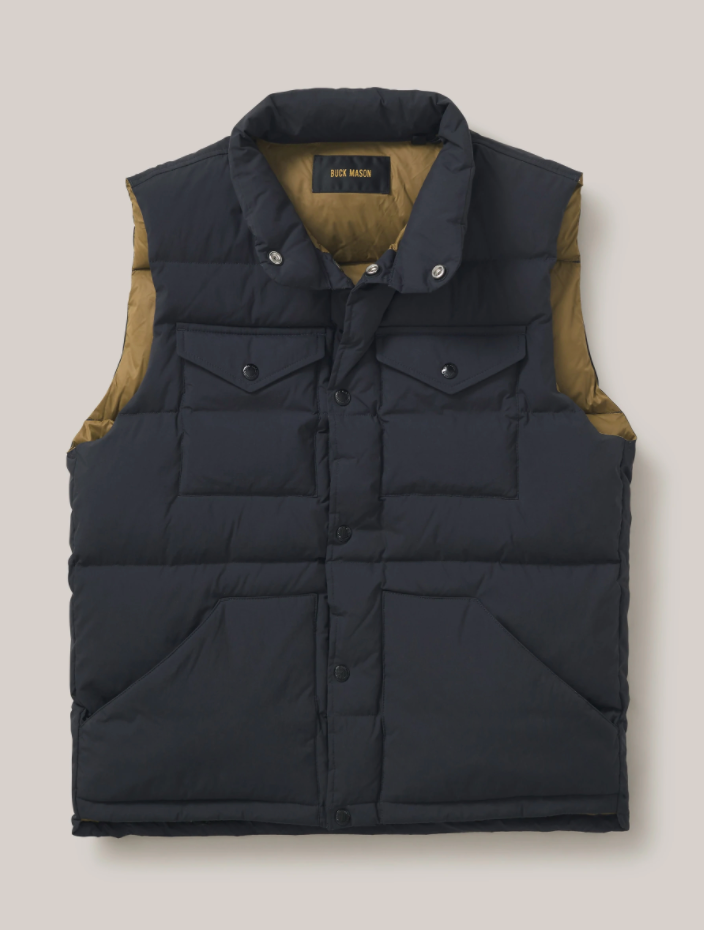 This vintage-inspired down vest cut from recycled nylon is my personal favorite. It strikes the perfect balance between rugged and refined — ideal for the contemporary city boy who wants to look like he's roughing it in the woods when really he just wants to smoke a cigarette and stare at a waterfall.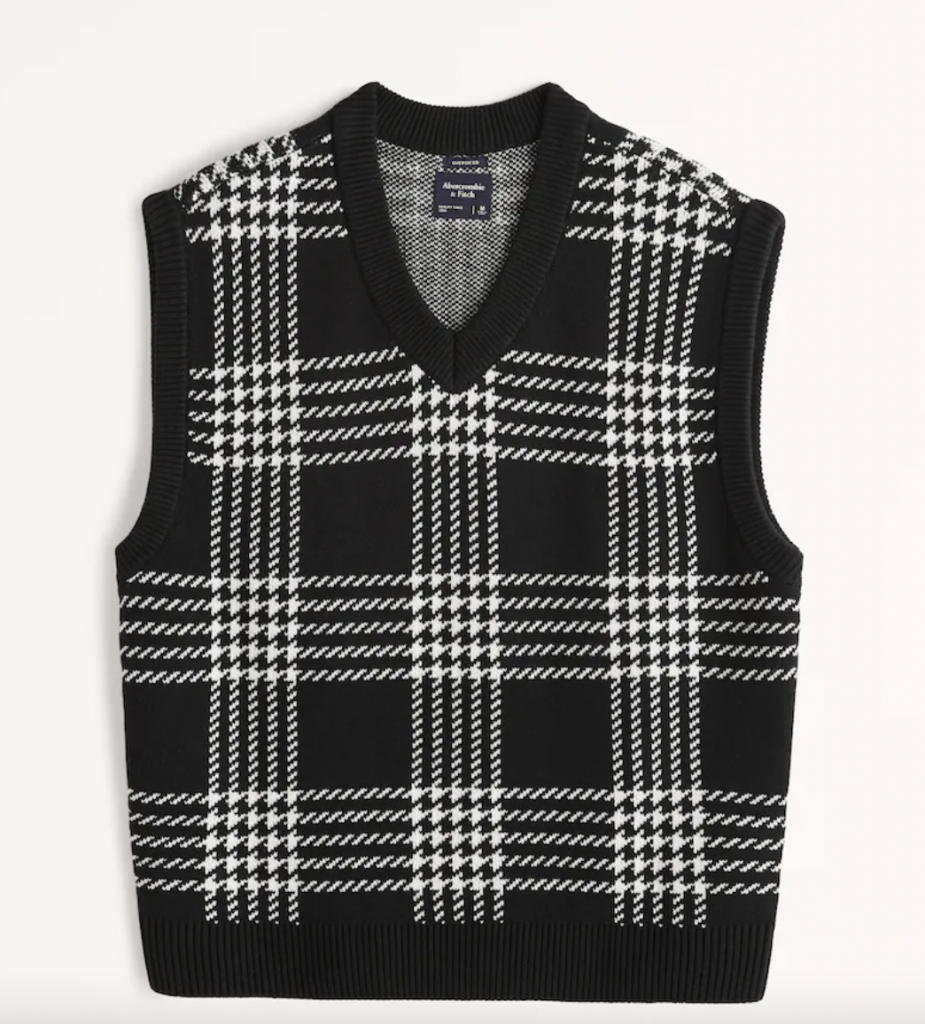 I've already covered how Abercrombie is attempting to work its way into the hearts of a new generation. And their oversized V-neck sweater vest for $40 is about as good of a deal as there is. For some time now, the sweater vest has shed its Mr. Rogers reputation and is definitely cool again.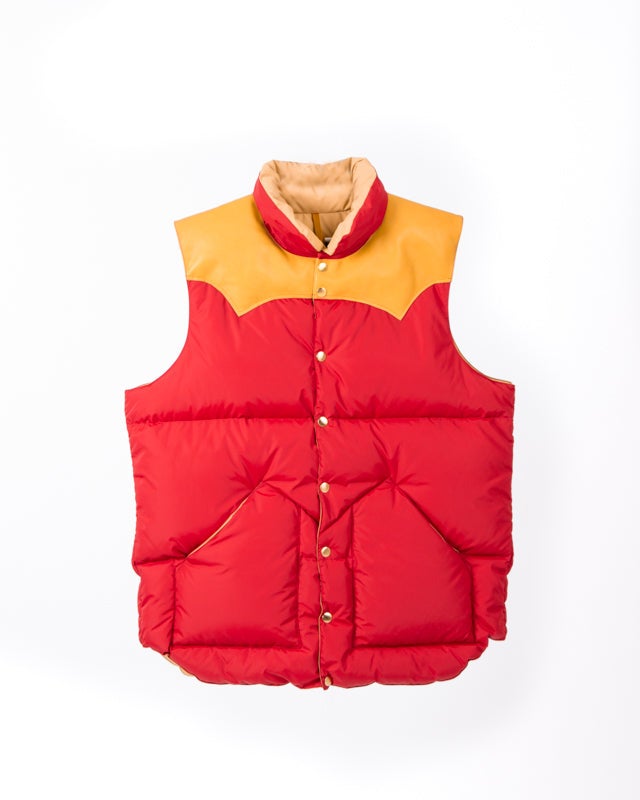 This is arguably the most unique vest. As one redditor puts it, "I really admire Rocky Mountain Featherbed's aesthetics. The leather shoulder pads and mouton collars just look so soft and comfy." The only issue is that at just over $400 a pop, they're not exactly affordable. But if you don't mind buying secondhand, there are plenty available on eBay for under $200.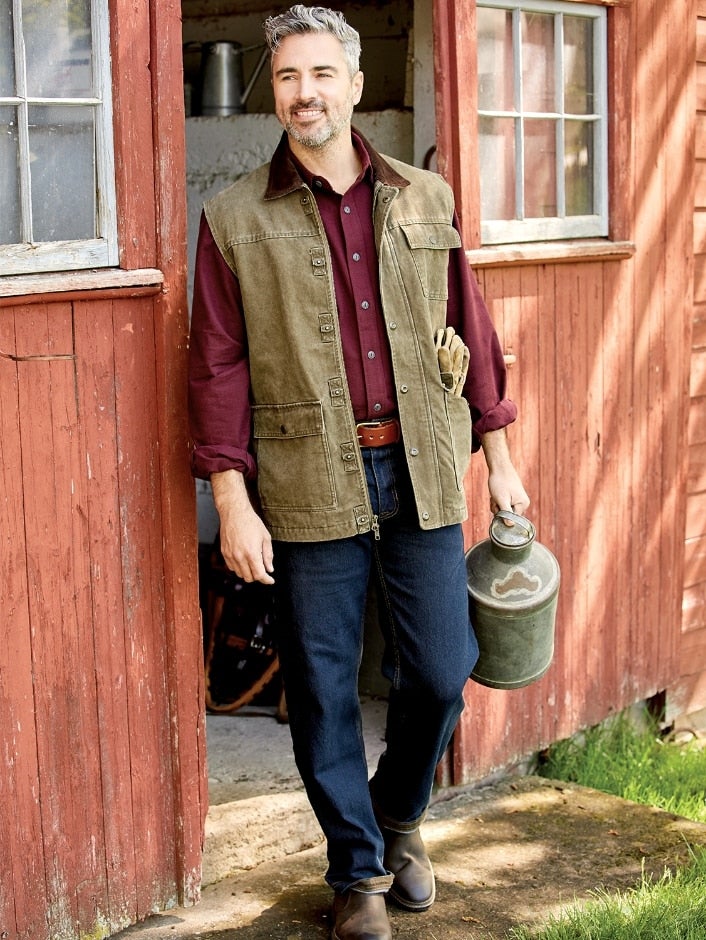 This cotton twill vest with a corduroy collar is perfect to "milk the cow" in, as one subscriber to the Male Fashion Advice subreddit joked to me. Even if you're not looking for something to milk the cow in, the Orton Brothers Vermont Barn Vest for Men certainly won't garner Patagonia kinda looks, which is the whole point of this exercise in the first place.