In the 2000s, PacSun was the perpetually late stoner friend. You'd waltz into their unassuming black and yellow store only after failing to find something All-American at Abercrombie & Fitch or their "boy next door" friend American Eagle. They were the laid-back Venice Beach dude in suburban shopping malls where most teenage guys had no clue what Venice Beach was. Hollister (the overly cologned, nearly naked offspring of A&F) was where you went to look like a hot California surfer. 
All these brick-and-mortar teen clothing empires have fallen. PacSun filed for bankruptcy in 2016, while Abercrombie oversexed itself and American Eagle's little sister Aerie surpassed them in sales and overall cool factor. 
But because trends are cyclical, they all stand a chance to reign once again as the high school prom king. The ongoing aughts nostalgia era has already boosted their classmates Juicy Couture, Uggs and Von Dutch. If PacSun never found its moment in the sun two decades ago, perhaps now is the time for it to set sail like a yacht off the coast of Malibu. Put simply, PacSun still has the best clothing in the genre of overly manscaped, beanie-loving mall kids.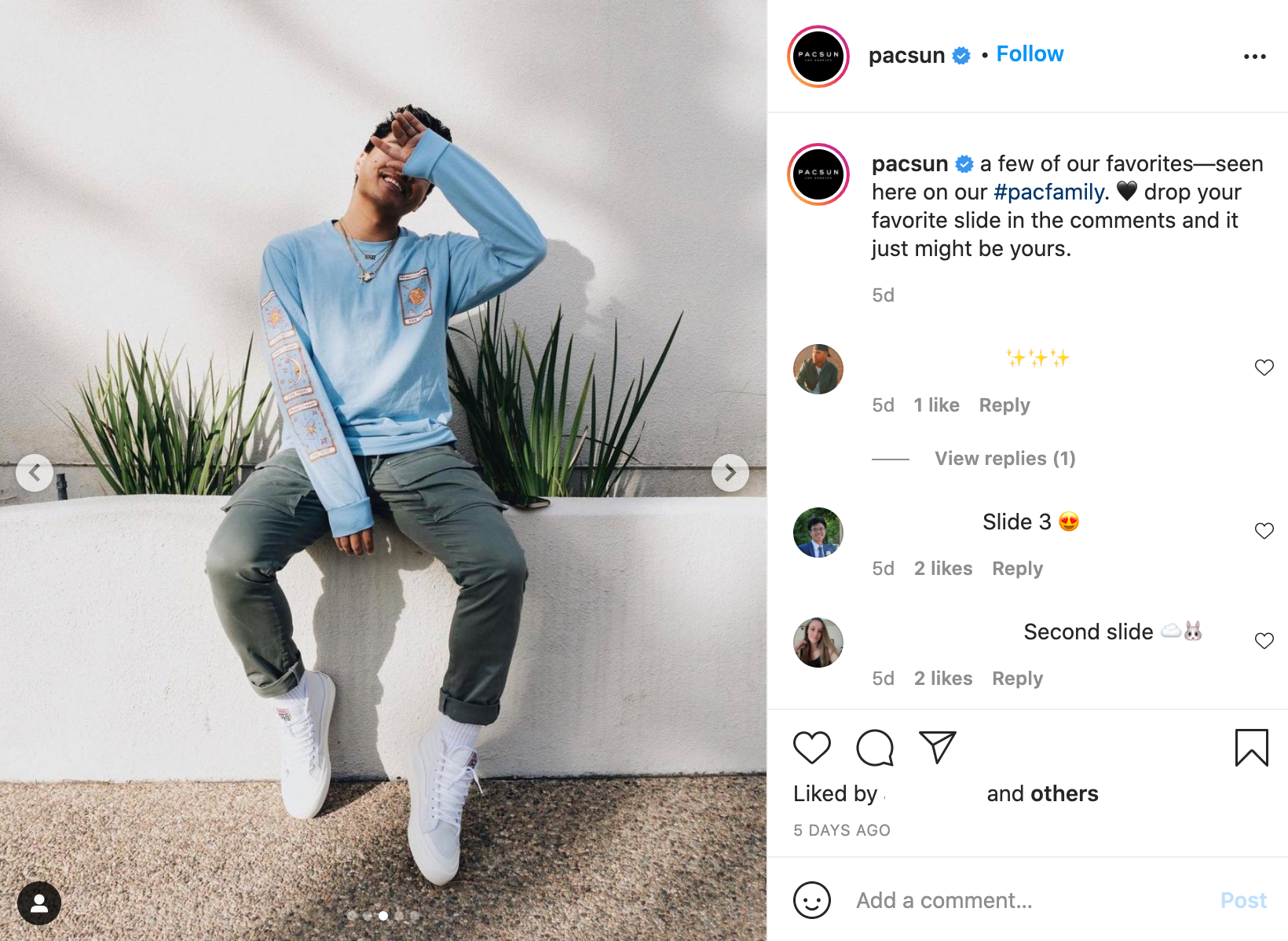 It's already sort of working. Abercrombie's sales were up at the end of 2020, while popular TikToker Addison Rae generated $4.6 million in Media Impact Value for American Eagle during a six-month partnership. Sadly, however, PacSun swung and missed with its first return engagement, having been partnering with Kendall and Kylie Jenner on capsule collections since 2015. Though you can still buy babydoll dresses and cardigans from the Kardashian sisters, the duo barely promotes this line, making PacSun easily forgettable among the many Kardashian products. 
But there's still hope that PacSun can catch the spotlight once more. Unlike Abercrombie, PacSun rarely adorns their clothing with oppressively large logos. In 2015, Abercrombie brought back their moose logo in an attempt to appeal to older demographics who grew up on the brand a decade ago. However, the A&F moose is less a logo and more a trigger warning: Seeing one immediately recalls chiseled, hairless men with Justin Bieber bangs wearing red swim trunks. A&F should've worked on a brand deal with Mean Girls and John Tucker Must Die, because both movies are walking ads for the clientele.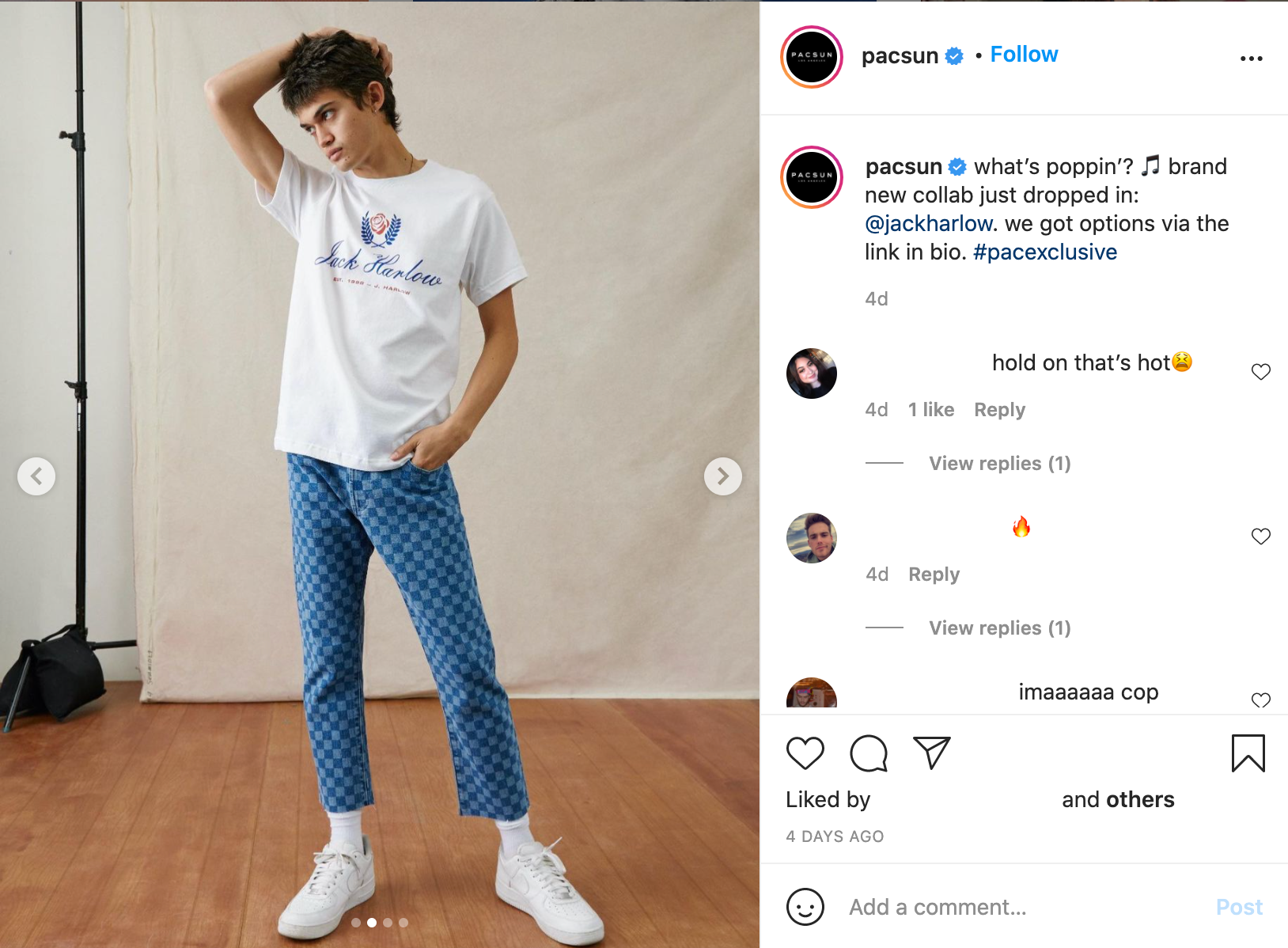 Can you even think of what PacSun's logo is? No, you can't. And that's a good thing! Part of the reason PacSun worked so well was they weren't so focused on their brand identity as much as they were focused on selling clothes you might actually want to wear because they're cool, not because they're trendy. 
At PacSun, you can still get newly made "vintage" band T-shirts and a pair of actual Vans, not some American Eagle knockoff. Keep in mind, these are all fast-fashion brands: The clothes aren't gonna hold up after a year in the wash. But in a sartorial era where fit and textile matter more than labels, PacSun is the cheaper alternative for a set of basics that won't break your bank account.
We're in a pandemic, and half of the country is also in a snowstorm. So if you can't go out and find some sun to brighten up your seasonal depression, why not do some retail therapy and buy a cozy fleece short and Rugrats hoodie to keep you warm from within?