On the Fourth of July (and the days leading up to it) we all get to play our favorite game: fireworks or gunshots?
Illegal, middle-of-the-street fireworks shows are a staple in Los Angeles, and they're fucking unnerving. For example, here's a taste of the view from my driveway at 11:30 last night.
My Ford Focus had just driven over dozens of empty canisters of spent pyrotechnics, many still smoldering, as maniacal canines howled at the perceived apocalypse.
Here's the thing: Every single person I saw igniting fireworks last night was a young man. Which isn't surprising, particularly when you look at data compiled in a 2014 study in the Journal of Surgical Research about fireworks-related hospitalizations from 2006 to 2010: Men and boys accounted for 76 percent of all fireworks-related hospital admissions.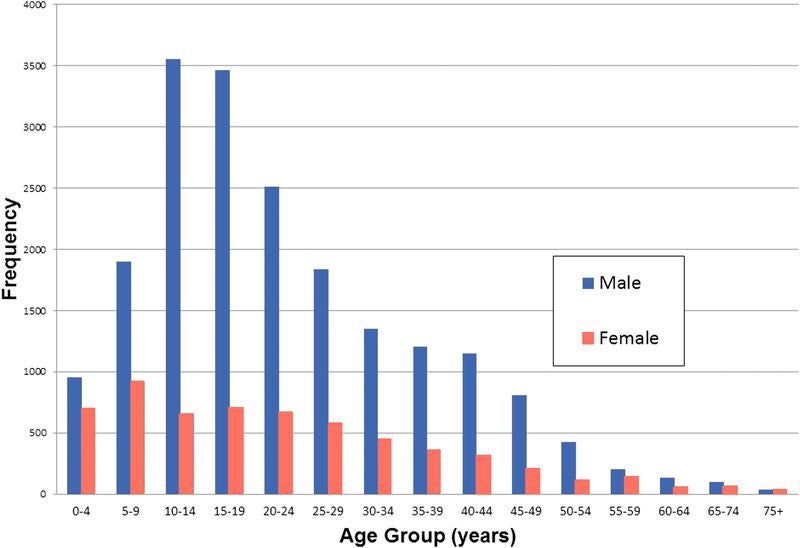 Here's just a few of the fireworks-related injuries men suffered yesterday, as reported by Newsweek:
Fireworks are just one more way that toxic masculinity poses a real risk to men's health. But hey—what could be more American than injuring yourself in the name of manhood?
Happy birthday, USA!