In one of my earliest memories, I'm perched on the bumper in the back of my parents' 1991 Mazda MPV minivan, shaded from the sun by the swing-up cargo door. The edges of the scene are blurry from time, but I can see a few things in focus: the squat arches of the Mexican restaurant that my parents loved most. The chubby tacos stuffed with grilled beef and tripe, still steaming within their foil jackets. And my dad, sitting next to me on the minivan's bumper, daring me to try some fiery, gulp-inducing red salsa.
We only had that one minivan when I was young, and the shoebox-y car came to symbolize an invitation to adventure, whether it be a short trip for unfamiliar food or a journey to the Fresno Zoo. I was an only child, but my parents needed the space in the van to haul endless cardboard flats of soda, candy and chips, to be sold in their liquor store, Amigos Market. And I was always happy to lay in the second row, reading sci-fi novels as we rumbled along.
I've been missing that old car lately, spurred by a bachelor trip to New Orleans in which our party of seven squeezed into the back of a number of minivans over the course of four days. Maybe it was the booze talking, but I was seduced by all that soft leather, those big-ass cupholders and that low, flat floor that made it so easy to slip in and out of the car. They didn't look half bad pulling up to the curb, either — unlike the shapeless Mazda I was raised in, new vans like the Honda Odyssey and Chrysler Pacifica flash hip crease lines in their hoods, angular headlight styles and Euro-inspired window lines.
Sexy? Not quite. Pretty? I think so.
Yet minivans remain the greatest victim of modern vehicular prejudice, especially when stereotypes about men are involved. In the early 1980s, the minivan stood tall as the family man's status symbol, a savvy alternative to the station wagon of the 1960s and 1970s, and automakers could hardly keep up with production. Today's minivan market is miniscule by comparison, only pumping out about 530,000 new vehicles a year, or just 3 percent of the overall light vehicle market. Only two automakers, Honda and Fiat-Chrysler, have seen an increase in year-over-year sales, painting a bleak picture for the future of minivan production — and an increasingly bright one for competing SUVs.
This is a real shame, given that the SUV (including its more petite younger sibling, the "crossover") is one of the high-water marks of American pretension in the last 20 years. Dangerously tall and tippy, with worse fuel efficiency and less useful interior volume for the size, the SUV became popular not on its practical merits, but as a turn-of-the-millennium reaction to "old-fashioned" vans and wagons. Only stratospheric oil prices could slow SUV sales in the mid-2000s — but sales rebounded in the 2010s, overtaking sedans in 2014 for the first time. Never mind that gas prices continue to rise. Never mind that SUVs remain disproportionately bad polluters.
What's the difference? Minivans are "uncool." They're "for soccer moms." And for men, the minivan seems to represents the neutering of youth and independence, and their transition into the irrevocable state of existence called parenthood. Minivan makers have levied ad campaigns — highlights include Toyota's cringe-funny "Swagger Wagon" and Chrysler's girls night out with Kathryn Hahn — to stymie the stereotypes. Nevertheless, the social conditioning has worked: Most men can't stand minivans.
"I refer to your standard crossover like a Highlander or Pilot as 'minivan avoidance machines.' You're buying that, but you really should be buying a minivan," says Tom McParland, owner of Automatch Consulting and writer for Jalopnik. "Cars are an extension of our style, and it's the idea that if you're driving a minivan, you're a dad. And dads aren't thought of as cool. But with SUVs, you're buying a vehicle that makes compromises in efficiency and space because of some idea that it lacks style. From one guy to another, the minivan is usually the best tool for the job."
There are intriguing developments around the world when it comes to minivan culture, including South Korea's insane luxury minivan that would rival any Mercedes. Still, the stigma in the U.S. lingers on. Riding through this deep tide of hate, however, are the few men who exalt the minivan as the elegant choice for fathers, adventurers and pragmatists alike. Here are four of them, explaining in their own words how they fell into a love affair with the ugly duckling of the auto world…
Collin, 33, 2017 Chrysler Pacifica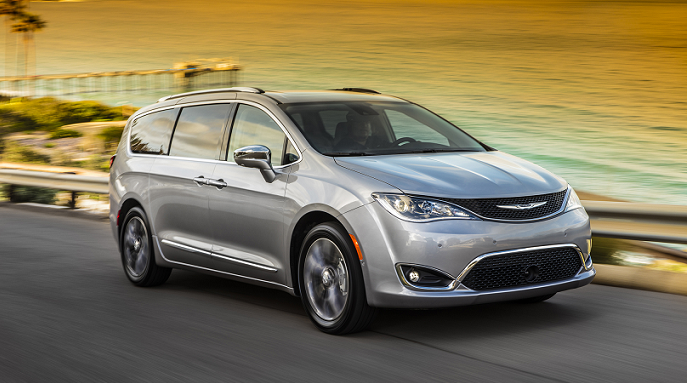 I decided to get this minivan last year, after I realized that my side gig as a bassist and my habit of doing outdoorsy things meant that I needed more space. It's not like I have a family yet, but I test drove a couple of different bigger SUVs before checking out a minivan. It actually happened after my friend showed me these pictures on Twitter of a new Chrysler minivan that was slammed. Like, the suspension was dropped, and it was all black, and just looked mean. I kinda laughed to myself because honestly, who thinks minivans look mean? I guess the guy who paid to drop his Pacifica (laughs).
So I'm leasing a Pacifica myself now, and it's been great. It's also all-black, and I keep her clean as much as possible, because black seems to attract and show so much grime. I know it's not the most glamorous car, but I got the extra nice-looking rims for it, and it's such a crazy flexible interior. I can stuff either a ton of friends, a ton of gear or a good amount of both in there without breaking a sweat. The materials look and feel nice. And the car itself is sleeker in person than you'd imagine. The whole deal is pretty punk rock, given how people despise minivans so much. And despite all the talk, I've never had trouble getting a date home because my car's uncool, so.
Ed Grube, 39, 2014 Honda Odyssey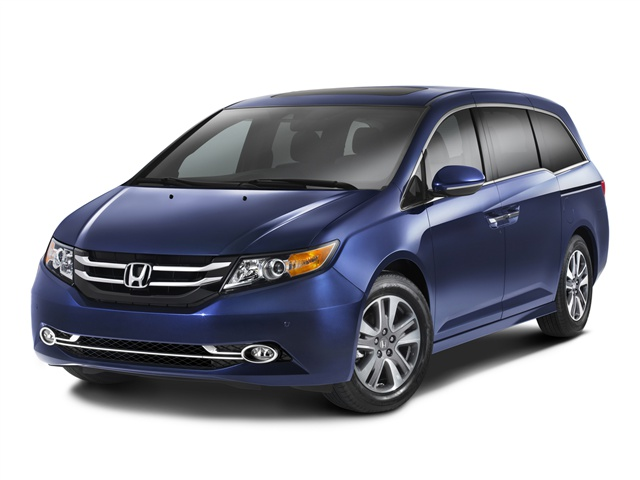 I needed a good-sized vehicle to carry equipment for my events company, and my wife threw out this idea about getting a minivan. I laughed at her, and told her not to even bring it up at the dealership because it wasn't gonna happen. I thought maybe I'd get a big Nissan Pathfinder or an Escalade. But the guy at Honda, he looks at me and says, "Let me just show you this minivan." He opens up the back door, rolls down the seats, and I'm just staring at all the space and the cupholders and mini-cooler and those sliding doors. It's a smooth, sleek ride, too. The test drive sold me. You don't feel bumps. I could hardly believe that I walked outta that dealership with a minivan.
Of course there are jokes. My friends will joke to people that the minivan in the parking lot is my ride. It's a running gag. Sometimes it's not intentional. We were on vacation last month in Savannah, and I left my van with the valet. I come down and the valet guy points and goes, "I left your wife's minivan over there." Hey, man. That's my minivan! Not okay. Not cool!
But I dug it so much that last year, me and my buddies, Kevin Cummings and Greg Wolf and Tommy Carrazzo, decided to do this YouTube channel called "Three Dads & A Minivan." We've worked together on the radio for 20 years, so we have a natural flow. We wanted to do a podcast or sketches or something, and we set it all up in my Odyssey minivan. We've had on guys like SNL's Jay Pharoah and standup comedian Guy Torry, and they had a ton of fun. They just love the minivan, and said it was a real nice setup, some of the most fun they've had on a talk show.
Michael Marquesen, 53, 2015 Honda Odyssey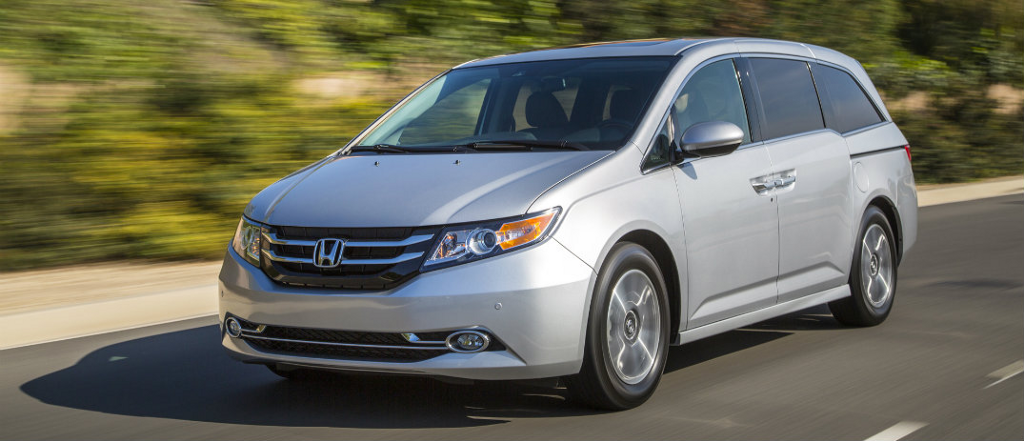 A few years ago, I had a small car and my two kids, now 11 and 8, were getting to be a pain in the butt. A minivan seemed like the death of me. My kids were the ones to suggest it, but I was so against it that I told my wife she could get it. And she told me no way in hell. She works at a record label, driving around rockstars, real cool. I thought about SUVs and crossovers but you can't really fit some things, like bikes, in the back. My family ganged up on me, and I left with a minivan.
It wasn't very long, however, before I started to love it. I guess it happened the first time I put the kids in the car — one in each row, so there was no more fighting. Everyone's separated. Not to mention, we have an old Mazda minivan from the early 1990s, and it's super ugly and drives like hell. That's not the case with the Odyssey.
I had a moment where I realized, Jesus, I'm a minivan guy now. I was a punk-rock squatter kid at one point in my life. I've been a musician forever. Now I'm older, with a minivan. But after that moment, I decided to own it and make it my thing. There was a pride thing — I don't care what you think, I'm still weirder than you. You work at a fuckin' ad agency and drive what you drive, while I work a needle exchange with a minivan. (I'm the director of prevention for L.A. Community Health Project.) What, you think your Accord is cooler?
Guys are douchebags for the most part, so they want to make their wives drive minivans. Maybe women experience the stereotype differently. I know a lot of moms at my kids' school, and nobody talks about their minivan. But men, we talk about it. We judge it. I dunno if it's a loss of masculinity or youth or what. Men are supposed to do what they want, so they say. But funny enough, the most punk-rock guy I know fell in love with the minivan because he saw my car and how all my boards, bike and cool shit fit back there. He got one a week later.
Bob Ujszaszi, 57, 2003 Toyota Sienna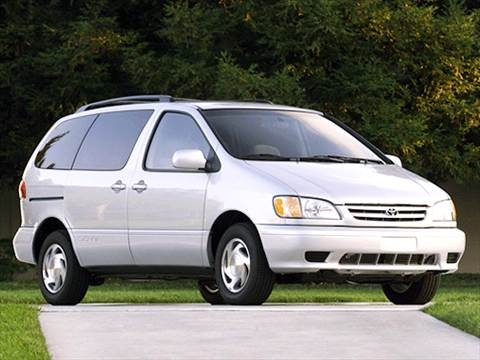 This old minivan is now the car I'm completely in love with. It's magic. This thing has taken me to the Canadian border, countless times between Portland and Seattle, all up and down the California coast. It's very low maintenance, and I've put 90,000 miles on it. I play guitar, drums and sing with an indie rock band, and all of my equipment can fit. I'm 6-foot-3 and have so much comfortable space on long road trips.
I restore, buy and sell antique American bicycles from around the 1930s through the 1950s. So I'm moving bikes around town, and I needed something that could help me do that. I had a vintage Volvo wagon and a small pickup but found this 2003 model Sienna about six years ago. I found it online, asking $7,500 for a car with 17,000 miles. I guess the seller's father had literally just taken it to the store and back for a while. I go down to look at the car, and without even haggling, he tells me I can walk away with it for $4,200. A second later he tells me, "Y'know, $4,000 is fine." I couldn't believe it. I guess he really wanted to get rid of it.
The stigma of minivans never bothered me. I've never had trouble presenting myself in any vehicle. I grew up restoring 1960s Volvos when they were the dorky professor's car at, like, Berkeley or something. My friends with muscle cars laughed at me. But the people who loved Volvos, those were the people I wanted to hang with. Actually, I laugh at people when they pull up in a pricey new Charger or an import exotic car. Even if I hit the lotto, you wouldn't see me in a Mercedes or whatever. And I've never cared for SUVs — people buy them for all the wrong reasons, for the wrong mentality. I don't love the early 2000s body style on my Sienna, but I like it. It's simple. It's not trying to be something it's not! And that's beautiful.