It's Day 3 of Thanksgiving leftovers, and I'm starting to think my turkey scraps are beginning to turn. Might be for the best — I've made about 100 of these:
But enough about my DIY leftovers Crunchwrap Supreme. Here's what you might have missed from us during this holiday week…
For tears: Reading Tim Grierson's take on the saccharine Viggo Mortensen/Mahershala Ali film The Green Book won't make you cry, but the movie might.
For lols: Thanksgiving may be over, but if you need a laugh, look no further than Miles Klee's ode to the treacherous wild turkeys that overran the town where he used to live.
For help: Hosting a party that just won't end? Jedi mind-trick your guests into leaving. Trying to figure out why your plane tickets cost so much? Here's why they're actually a great deal. Ever wonder which type of chicken wing — the drum, the flat or the boneless — reigns supreme? Consider what the pros have to say.
But if none of that's doing it for you, here's the best of the rest of the Thanksgiving That Was…
Must Reads
"The Depressing Phenomenon of Men Who Ask Their Dates No Questions"
Guys, it's pretty simple: When you go on a date, don't just talk a lot about snowboarding, Mad Men, Socrates, your own penis, Amnesty International, mushrooms, foot fetishes, monogamy, war and trash bags — ask your date some questions, too. Otherwise you probably won't get a second date, and you might end up reading about your shitty self in a piece just like this one. READ MORE
"The Credit Card Daredevils Who Risk It All for the Points Game"
Want to earn credit card points the hard, possibly illegal, yet totally lucrative way? Then you need to "manufacture spend." That's what folks in "The Hobby" — a cheeky euphemism for this brash enterprise — are doing. And they're generating their points in ingenious-if-not-time-consuming ways, like buying thousands of dollars worth of gift cards on credit and then flipping them into cash, and reselling expensive appliances out of their basements. READ MORE
"I Lived Where Wild Turkeys Ruled the Town"
Sure, you could chalk up this piece as the recounting of a small central California town's battle against a growing poultry menace, or you could call it what it is: A classic Miles Klee allegory about Man's uncertain grip on the Planet Earth, the fate of humankind and the species of bird whose resurgence and violent insurrection against those who would turn them into food became a harbinger of our own demise. READ MORE
"Why So Many Guys Are Obsessed with 'My Brilliant Friend'"
You might think that the Neapolitan Novels, the four-part feminist bildungsroman from acclaimed and mysterious Italian novelist Elena Ferrante — whose first book, My Brilliant Friend, is the basis of a new HBO miniseries — would find its readership among women. And you'd be right. But that hasn't stopped men from getting lost in this beautifully-written tale of two women and the friendship they share. That's because guys are finding it a thrilling experience to see the world through the eyes of a woman as vividly as Ferrante has written it. READ MORE
Five Things We Learned This Week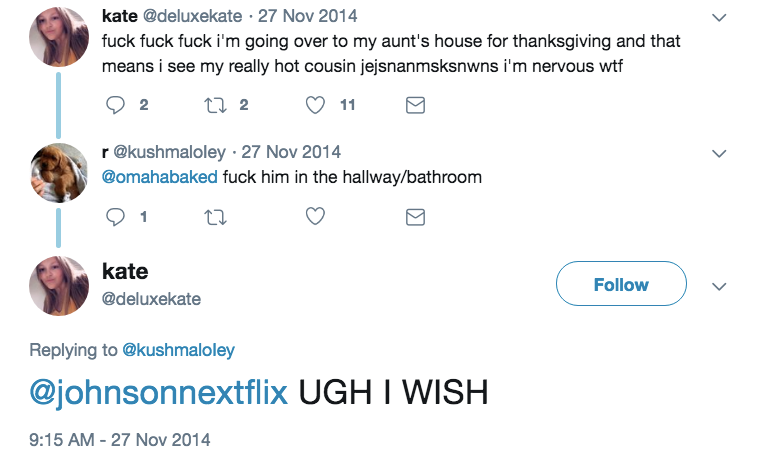 The Week in Quotes
What do guys buy to make themselves feel better? All types of stuff, it turns out, and not just a shocking amount of Chinese food.
Contrary to popular belief, there are plenty of chores guys actually like to do. Quinn Myers spoke to 11 gentlemen about their favorite ways to help around the house, and God bless the guy who likes washing the dishes, because personally I'd rather get punched in the face.
Features writer C. Brian Smith spoke with Patton Oswalt and other stand-up legends about UnCabaret, the groundbreaking alt-comedy show from the early 1990s that not only paved the way for a far more inclusive industry, but also far more complicated and introspective punchlines.
The Weekend Binge
Once upon a time, it was almost a given that the sequel to a successful, great film would suck. (The Godfather II notwithstanding.) But in modern Hollywood — a moment filled with endless franchises — the sequels are almost the best part, the earlier films merely set-up for the emotional go-home, final installment. All of which brings us to this weekend's Creed II and our latest episode of The Weekend Binge — Sequels That Are Better Than the Original.