In Hollywood, you don't utter the word "rom-com." "Rom-com became a dirty word," says Paul Dergarabedian, box office expert at Comscore. Cheeky love stories made Jennifer Lopez, Kate Hudson and a slew of actresses in the late-1990s and early-aughts. But after reaching a fever pitch, romantic films that once scored the likes of Meg Ryan and Jennifer Aniston big checks and glossy magazine covers could suddenly destroy careers.
"It became a broad way of pigeonholing a movie as not the greatest," Dergarabedian says. Thus, many actors and actresses distanced themselves from the once-stalwart genre over the years. Even when promoting new rom-coms, they'd go out of their way to avoid the death-knell label. "It's hard to say it's a romantic comedy. It's definitely a modern comedy with some romance in it," Reese Witherspoon told Refinery29 about her 2017 film Home Again, directed by Hallie Meyers-Shyer, daughter of legendary rom-com filmmaker Nancy Meyers. 
A few years earlier, Hugh Grant — who'd cut his teeth falling for Julia Roberts in Notting Hill and Andie MacDowell in Four Weddings and a Funeral — also rejected the genre that made him famous. "I'm not sure we'd really call The Rewrite a romantic comedy," Grant told the Hamilton Spectator in 2015 while promoting the, um, rom-com co-starring Marisa Tomei. "There's a little bit of that in it, but I think it's more interesting than that."
So these stars turned to TV for more interesting scripts. Drew Barrymore hosts a bonkers talk show, while both Grant and Witherspoon star in prestige TV dramas. They're forging new career identities and shaking off the supposedly reviled rom-com label that made them famous. 
This, though, is happening at the exact same time as a group of actors a generation younger are embracing that same term and reinventing the rom-com format as a TV show. 
On Hulu, Zoë Kravitz (Witherspoon's Big Little Lies co-star) led the criminally short-lived remake of John Cusack's 2000 film High Fidelity. A gender-flipped script, Kravitz has all of Cusack's original cynicism without his character's hate for women. Over at HBO Max, Anna Kendrick is leading the anthology Love Life about another New York twentysomething failing through maturity. Her show isn't nearly as self-interested or oppressively Williamsburg as Girls or Search Party — it's saccharine, yes, but Love Life wants you to believe that there's more than just one true love in life.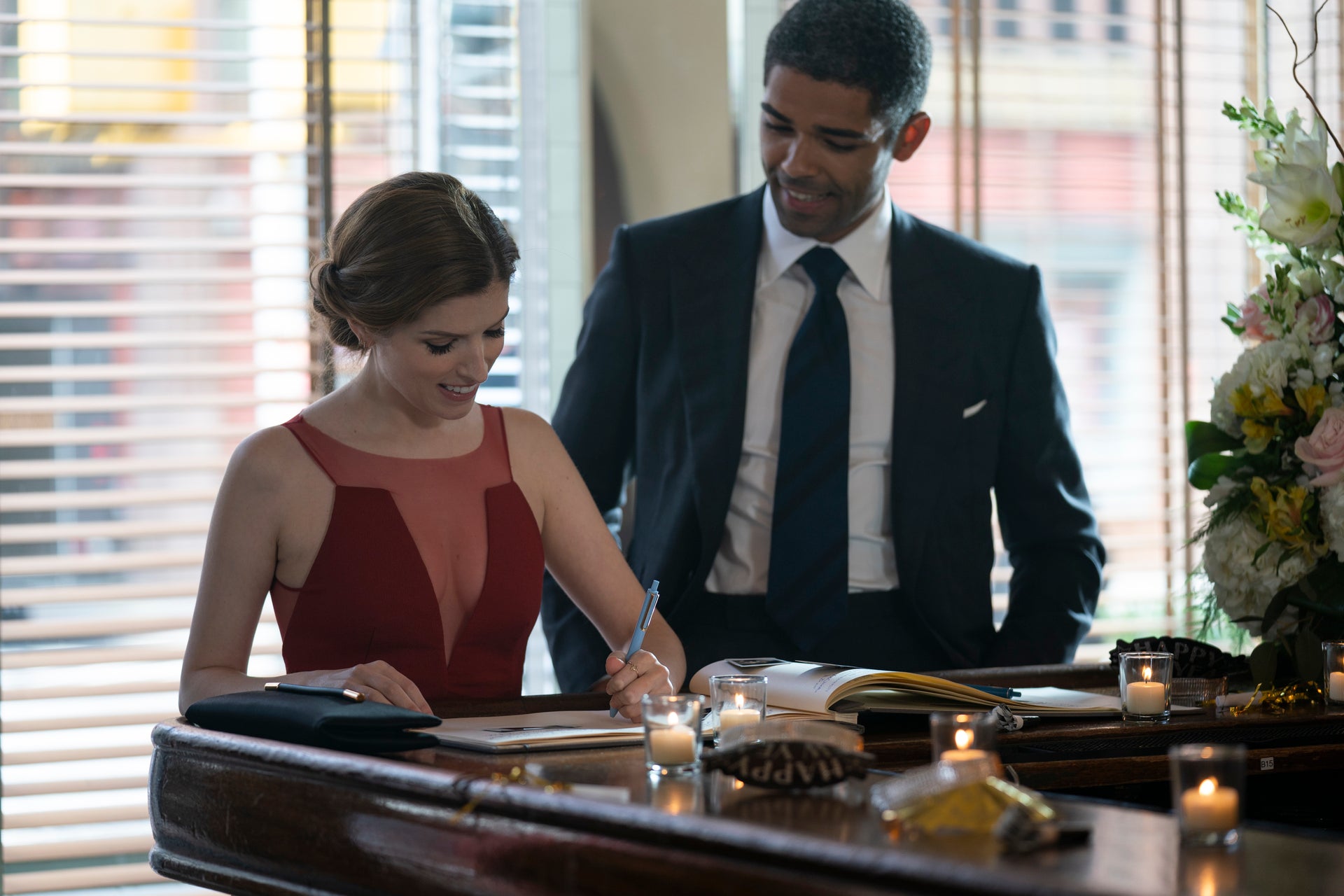 There's also Modern Love, the 2019 Amazon Prime anthology adaptation of the New York Times' column, featuring stints by Anne Hathaway, Dev Patel and Tina Fey. Add in teen offerings Love, Victor and Dash & Lily, and TV has suddenly fallen hard for love stories.
It wasn't always like this. As with their relationships with the box office, rom-coms once had a passionate yet ill-fated affair with basic television. In the late 1990s, broadcast networks (and HBO) dominated TV and appealed to as large an audience as possible. Enter the situational romantic comedies like Sex and the City, Will & Grace, Friends and Living Single. While Julia Roberts and Tom Hanks dominated the box office with monogamous love stories, TV opted for ensemble love stories about groups of friends falling in and out of love. 
It worked. The massive success of Friends and Sex and the City spurred two decades of stories about young adults dating around. Hell, there's even a Netflix reality show called Dating Around. Except in nearly all these duplicates, from Happy Endings (a show you all should've saved from cancelation) to New Girl (the rare show that actually got better over time), the focus was rarely on one couple. "We saw revolving date tropes — each episode there's a new [guy] one of the characters is dating," explains Sarah-Mikal, head of analytics at The Streaming Graduate.
By the late-aughts, however, audiences had soured on rom-coms both at the box office and on TV, exhausted after one too many bad Drew Barrymore and Adam Sandler collaborations. "[Rom-coms are] low-hanging fruit to get people to go see a movie. But you can't do that. Audiences know the difference," Dergarabedian says. 
Still, TV was trying to make romance happen. After Will & Grace, Debra Messing became The Starter Wife, while Ugly Betty's Becki Newton led the short-lived series Love Bites. Neither was renewed for a second season. The only real success came in reality TV love competition shows like The Bachelor, A Shot at Love and Flavor of Love. None were trying to be funny. The cast of real people they brought on, however, was. Thank God we have Tiffany "New York" Pollard.
So the rom-com more or less faded throughout the 2010s until streaming services had a meet-cute of their own. Mindy Kaling, riding high off the success of The Office and her New York Times bestselling books, couldn't get FOX to save her rom-com The Mindy Project after three seasons, so Hulu swooped in and saw the show through three additional seasons. 
Elsewhere, The CW's offerings Jane the Virgin and Crazy Ex-Girlfriend revitalized the genre by innovating. Jane leaned into its telenovela roots, while Crazy positioned itself as a musical. "Both of these shows saw popularity because they're licensed to Netflix," Sarah-Mikal says. It helped that both shows' stars, Gina Rodriguez and Rachel Bloom respectively, won Golden Globes for their performances. 
All of which is to say, in the streaming era, where any kind of content can find an audience, the rom-com is once again succeeding in both film and TV format. "Netflix isn't making new classics that rival When Harry Met Sally or Mean Girls, so much as rom-coms that hearken back to those that are second-tier but still re-watchable," writer Lisa Bonos wrote for the Associated Press in 2018. (Strangely, though, it's rare to find a scripted rom-com on network TV these days; Bob Hearts Abishola is the rare exception at CBS, starring Billy Gardell and Folake Olowofoyeku.) 
On streaming, as well as premium channels, today's rom-coms showcase what the generation who grew up on Friends, Will & Grace and Living Single view as love told through character-driven stories. "There's a return of primarily one or two character-lead shows," Sarah-Mikal says, citing darker romance comedies like Master of None, Insecure and Love.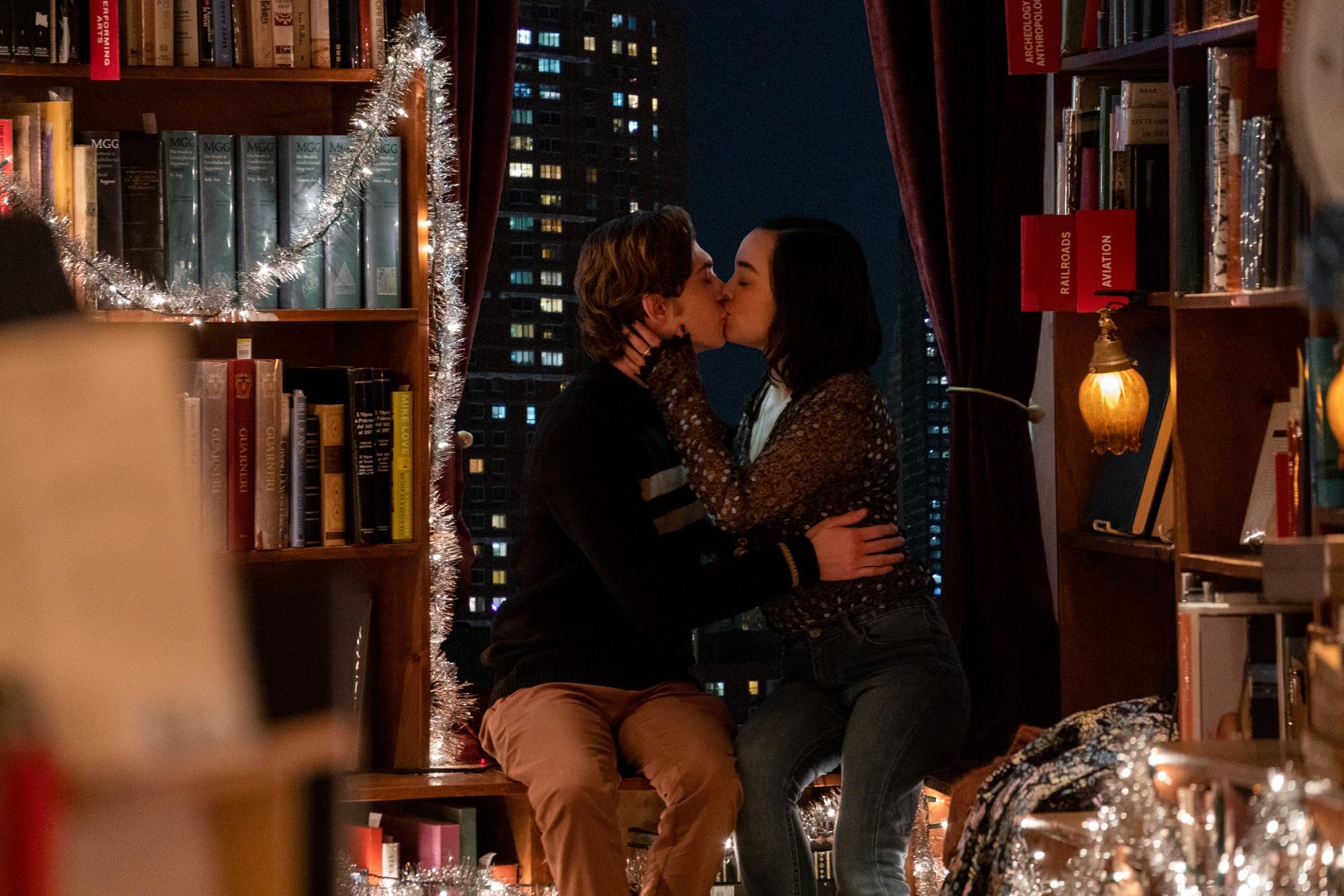 To that end, it's only recently that the saccharine love story has fully returned by way of Love Life; Never Have I Ever; Love, Victor and Dash & Lily. These are gooey shows perfect to ward off the cynicism of the pandemic, and it's no coincidence that the latter three are about teenage love. "That's a trend that started in the late 2010s. There is a drive to create romantic elements in teen shows," Sarah-Mikal says. Call it the era of sexual freedom and sex education (there's even a show titled just that), but the rom-com is upon us once again. 
That said, even this progression isn't perfect. "If you look at the entirety of all rom-coms from 1991 all the way to 2021, those shows typically have male romantic interests to be white males," Sarah-Mikal says. "On the aspirational level, white men tend to be the standard when you look at romantic interests." 
Sounds like the next era of the rom-com needs to phase out the white guy. I'll leave first.