In October 2006, Justin Timberlake was the harbinger of sex. He successfully revived a stalled music career with his sophomore solo album FutueSex/LoveSounds. Two years earlier, Timberlake put singing on hold after an ill-fated "wardrobe malfunction" at the 2004 Super Bowl halftime show that exposed Janet Jackson's breast. Jackson was forced into hiding, demonized for her indecency. Timberlake, however, turned his momentary indecent exposure (of someone else) into a status as a sex god. 
A dancer, singer and sometimes actor, the only thing Timberlake's renaissance man status hadn't included was a retail commodity. So he held a runway show in October 2006 for William Rast — his new clothing line. 
Co-founded in 2005 with his childhood friend and creative director Trace Ayala, William Rast was billed as an All-American denim label (the name is an amalgamation of their grandfathers). Speaking to the L.A. Times ahead of that first runway show, Timberlake spoke of his "non-glossy" line of jeans and T-shirts, some of which were adorned with phrases like "School of Hard Knox, Knoxville, Tennessee."
If all went according to plan, the line — available back then at Nordstrom and Bloomingdale's — would sit among the upper echelon of haute couture. "Ten years from now, let's dream that we'll have these amazing Galliano-looking pieces that will never see the light of day," Timberlake says. "But for now, we're accessible and functional."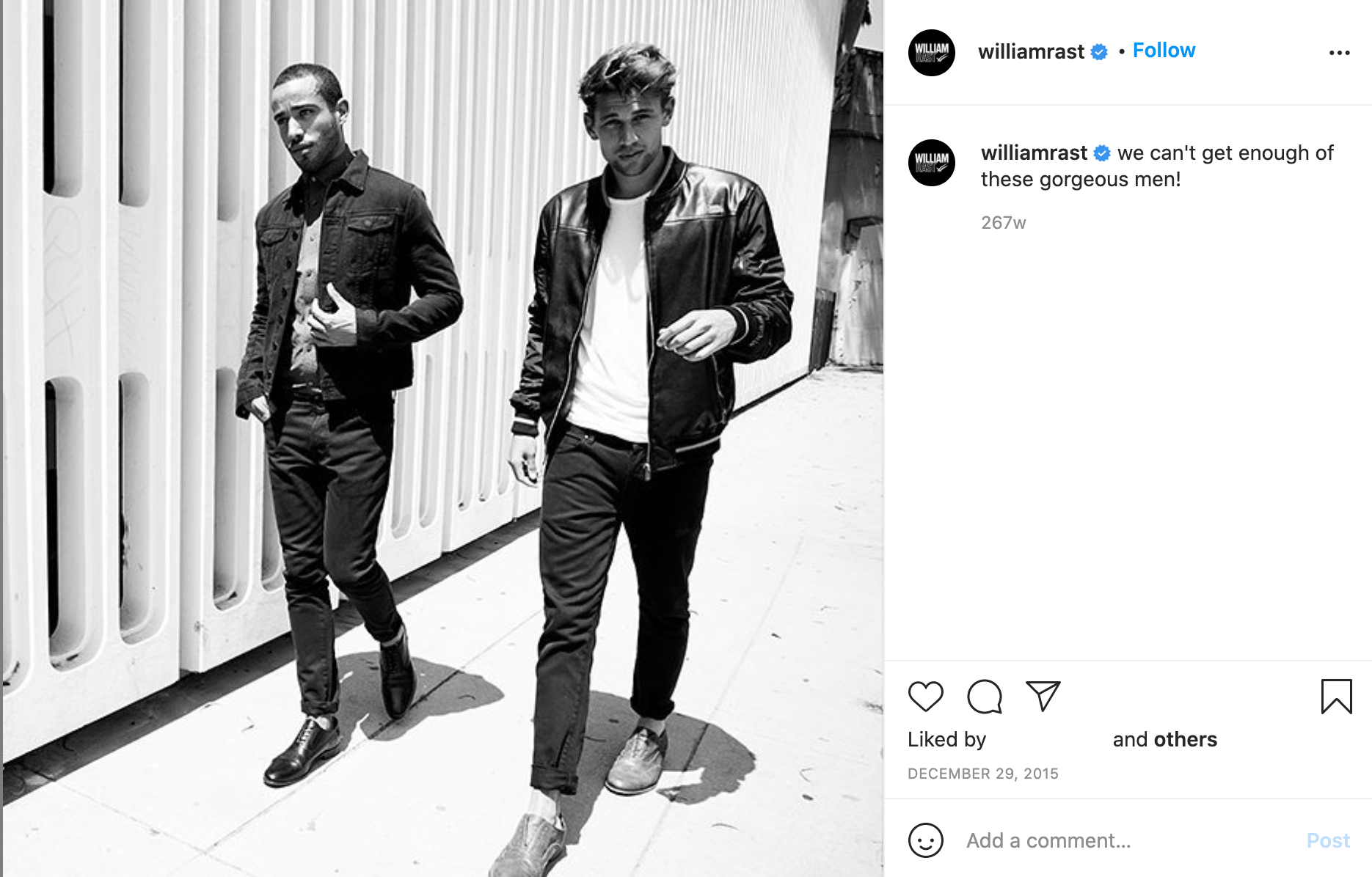 Over a decade later, William Rast is little more than a blip in the Timberlake brand. It never became the household, high-fashion name he'd hoped, although that's not to say it was a commercial failure. A 2011 Forbes article claims Timberlake made an estimated $50 million a year off William Rast. However, these days Timberlake is more focused on reconstructing his tarnished image than he is on raw denim.
Last week, amid the surging support for the #FreeBritney campaign following an FX on Hulu documentary showing how poorly Timberlake treated his ex-girlfriend in the early aughts, he issued a two-part apology on Instagram. He took ownership for failing to "care for and respect" both Spears and Jackson, though never specifying exactly what actions he's atoning for. "I understand that I fell short in these moments and in many others and benefited from a system that condones misogyny and racism," he wrote.
Timberlake is apologizing as he simultaneously promotes a new movie, Palmer, on Apple TV+. The story — a formerly incarcerated man forms a bond with a flamboyant child — is classic fodder for Timberlake's image as a good guy. He continuously positions himself as a hometown, humble man. He even titled his most recent album from 2018, Man of the Woods. 
Increasingly, though, it's clear Timberlake isn't so sweet. Once the pretty boy of aughts-era pop, Timberlake grifted his way into becoming a leading man and caring father-figure by opportunistically profiting off female partners' public shaming. His Instagram apology rings hollow, as many of his personas have over the years. 
Then there's William Rast, perhaps the loudest yet most innocuous indictment against his faux-nice personality. Much like his persona, these clothes are a cheap disappointment masquerading as luxury.
I'd know. I used to wear William Rast. In the early aughts, Timberlake entered his "Suit & Tie" era — Jay Gatsby, James Bond, George Clooney. With a clean face, tight crew cut and crisp bowtie, Timberlake dropped his third and fourth studio albums as a two-piece project in 2013, titled The 20/20 Experience. As a high schooler in the suburbs of Chicago, I bought into his suave leading man status. You simply couldn't escape "Mirrors" on the radio, so I ventured to the nearby Macy's and headed straight to the William Rast counter. If I was too young and too Midwestern to be JT, at least I could dress like him. 
I wish I hadn't. Even as a teenager, I could sense something was off. My part-time camp counselor paycheck couldn't afford the pseudo-rustic, All-American lifestyle he peddled. There was nothing downhome about the prices: He was offering H&M quality at Calvin Klein prices (a pair of men's relaxed straight jeans retails for $110 today) — an array of starchy blue jeans and stiff chambray shirts. 
It might surprise you to learn that William Rast still exists. It certainly shocked me, but a Google search shows that the line is still available at Macy's. It doesn't look like they've hired a new creative director, either — it's still a series of jeans, sweaters and other vaguely Western wear as denoted by the sandy earth tones.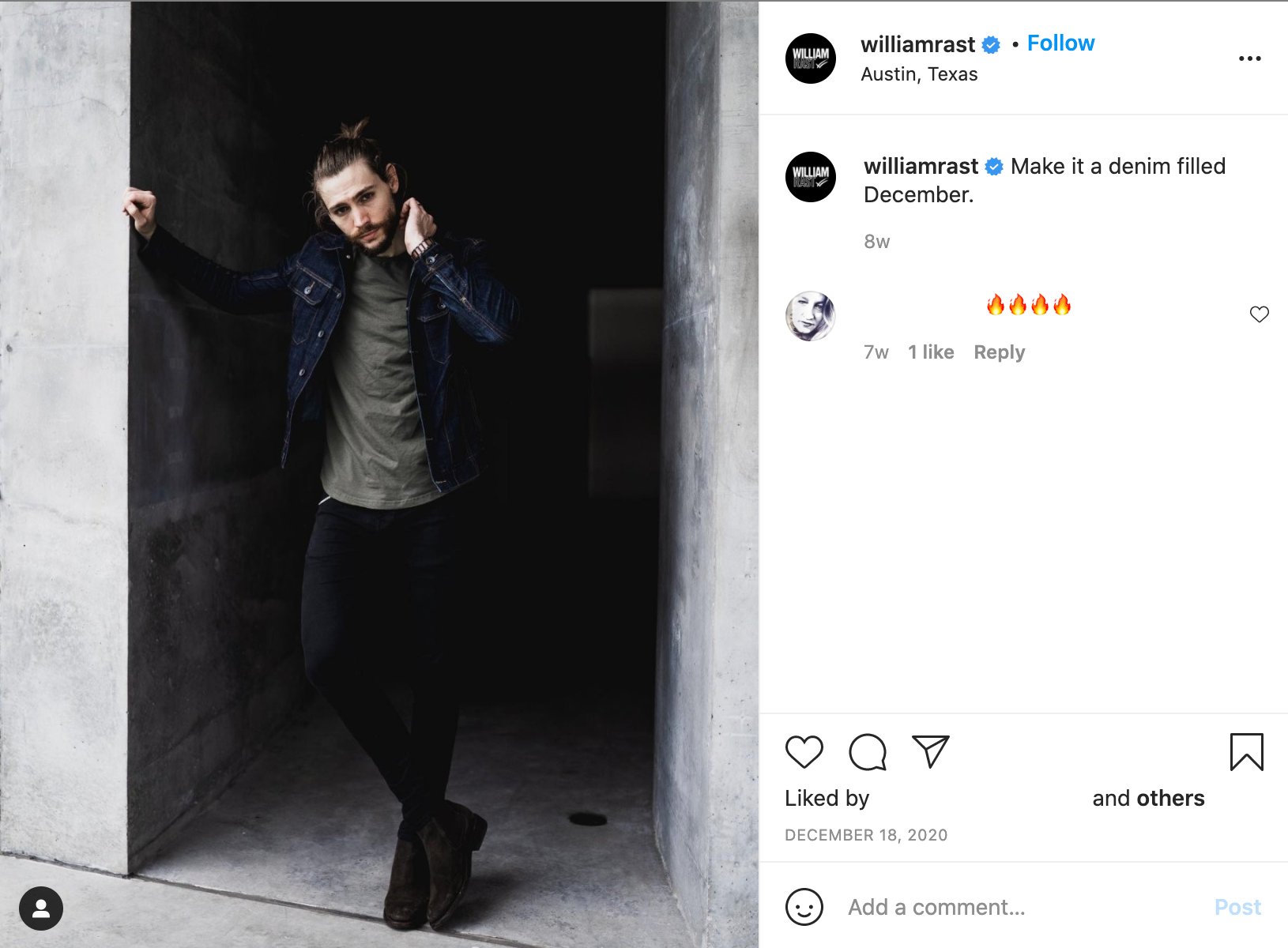 When it comes to celebrity department store deals, the good ones can quickly become dominant empires. Jessica Simpson's label became a $1 billion business, while Jennifer Lopez and Marc Anthony sold a series of cheap professional wear at Kohl's perfect for proms and job interviews for a decade. The line was so successful it continued even after their divorce. Sure, Lopez and Simpson's lines aren't haute couture, but they never pretended to be — both understood their brand and their market. It's when a celebrity like Timberlake tries to position themselves as something they're not that disappointment and monetary resentment sets in. 
Timberlake might consider if his self-regard is as durable as he seems to think it is. Certainly, the public now views him otherwise: Like a pair of William Rast jeans after one wash, his feigned persona as the perpetual boy next door simply doesn't hold.