"Vegas" Dave Oancea, 39, won $2.5 million in 2015 when he bet that the Kansas City Royals would win the World Series. It's the largest futures bet win in sports gambling history.

When I first bet on the Royals, Vegas had them at 30–1 odds to win the World Series. It was a week into the 2015 season, and it made no sense to me. The Royals had almost won the World Series the year before, and they'd begun the 2015 season by winning their first seven games. And yet, those were long odds. I sensed an opportunity — a gut feeling I was good at turning into cash. In fact, I had predicted three of the previous five World Series winners. The last one was the Red Sox in 2013 when I won $340,000 from a $30,000 bet.
All that winning, however, had become a problem for Vegas. A number of casinos limited the amount of money I could bet on long odds because of how much I'd won over the years. That meant none of the casinos would take the liability of my $140,000 bet on the Royals. Instead, I had to spread the money around to 15 different casinos.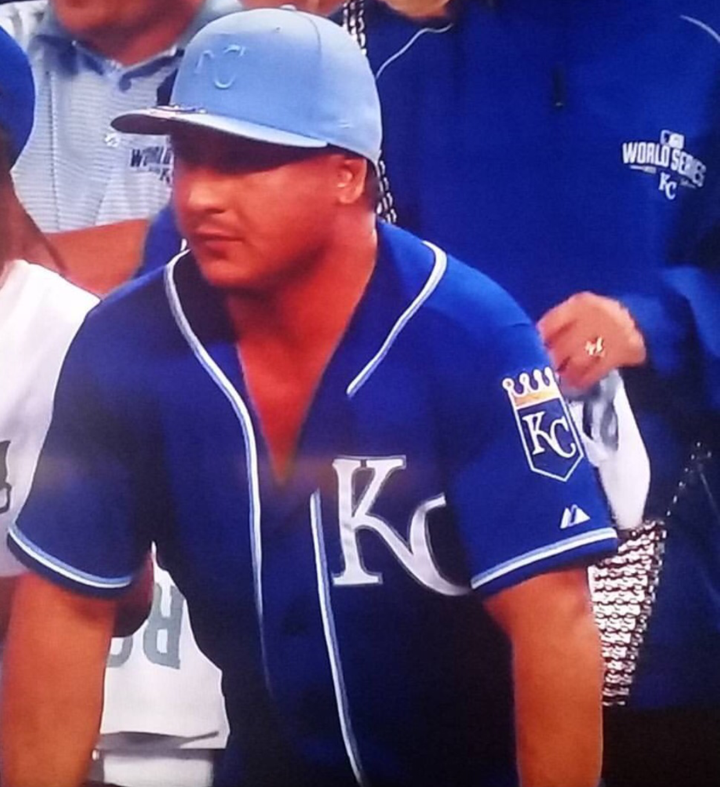 I didn't have a particular allegiance to the Royals; I actually grew up a Cubs fan. But by the end of the season, most of the Royals players knew me. I celebrated with them when they beat the Houston Astros in the divisional round of the playoffs. I even bought them champagne at the club later that night. And Eric Hosmer, my favorite player on the team, came to see me in Vegas on my birthday about a month after the World Series ended.
During the playoffs, I bought front-row tickets right behind the dugout for every game. Halfway through one of the games, sideline reporter Erin Andrews told me that I should consider becoming a manager. I did know more about that team than the Royals manager. I knew the team's strengths and weaknesses, and I knew what the players were made of. For example, after Hosmer had an error during one of the World Series games, I told Andrews that he'd come back and win the game for the Royals. Sure enough, he knocked in the game-winning run.
The only playoff game I didn't go to was the last one — Game Five of the World Series. My mom was fighting pancreatic cancer at the time. The doctors had given her a 10 percent chance of living, and I wanted to share the moment of the Royals winning — and my bet paying off — with her and my dad. They had both worked so hard when I was growing up — my dad at Ford and my mom as a secretary at a hospital. While they couldn't understand why I didn't want to go to college and why I always wanted the easy way out, they were totally supportive of me, even when I was losing more bets than winning.
And I definitely got crushed at first. So much so that I practically drained my parents' bank account with my losses. Eventually, I took their advice and enrolled at UNLV in 2001. But instead of buying books and supplies with my $10,000 student loan, I went straight to the Palms and put it all on red at the roulette wheel. It hit, and I turned the 10 grand into 20. That started my bankroll. I dropped out of school the next day and began betting on sports for a living.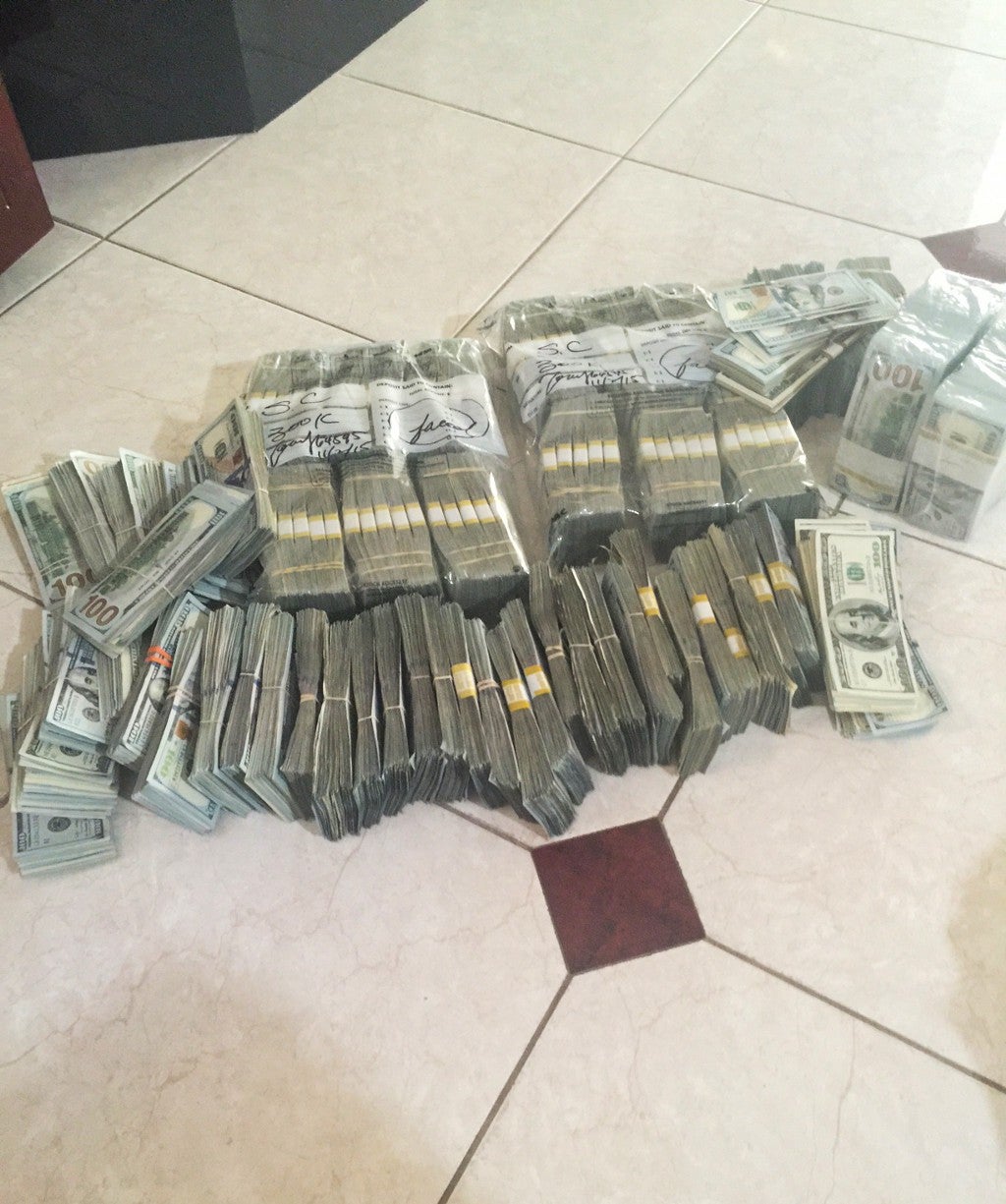 Over time, I realized that I was good at picking winners, but I didn't have any discipline — spraying bets all over the place instead of focusing on the games I felt best about. That's why 95 percent of people lose all their money. Gambling as a professional is 50 percent luck and skill; the other 50 percent is money management and discipline. Just like bodybuilding: 50 percent is weight training; the other 50 percent is nutrition. Now I pick the games I like and hammer $100,000 to $250,000 on those games. The result is what it is.
You also need to be realistic. When I started winning big at futures, I knew the casinos might try to cut me out so they didn't keep losing to me. That's why a few years ago I started a business selling my picks to other people. I figured it was a solid, if roundabout, way to make cash from gambling — having people pay me for my advice. Some of my clients don't even speak English or understand sports, but I can still help them make a second income. On the Royals, too. I sent that pick to a bunch of my clients. It was a bloodbath for the casinos. I loved it.
Not that they made it easy to collect. Stories about my winnings appeared in USA Today, Yahoo! Sports, People and Forbes, which pissed them off. "Thanks for saying you beat us," they scolded when I went to pick up my winnings. My response was always the same: "Just pay me my money." Some paid me, some told me to come back later and some said to never come back.
Both Westgate, the biggest sports book in Vegas, and the MGM Grand banned me. Recently, I was just walking through Westgate with my dad, and we were escorted out. The Tuscany put limits on me: I can't bet more than $50,000, I can't collect more than $100,000 a day and I can't bet on baseball at all. Similarly, Caesars will only let me bet $5,000 on a single game. And if I try to place a futures bet there, like on the World Series, they said they'd 86 me from all their properties. Vegas loves losers but hates winners.
The funny thing is a month after I went to collect on the Royals win, I went back to collect on the Super Bowl. I had bet on the Broncos (at 16–1 odds) before the NFL season started, earning me another $2.3 million.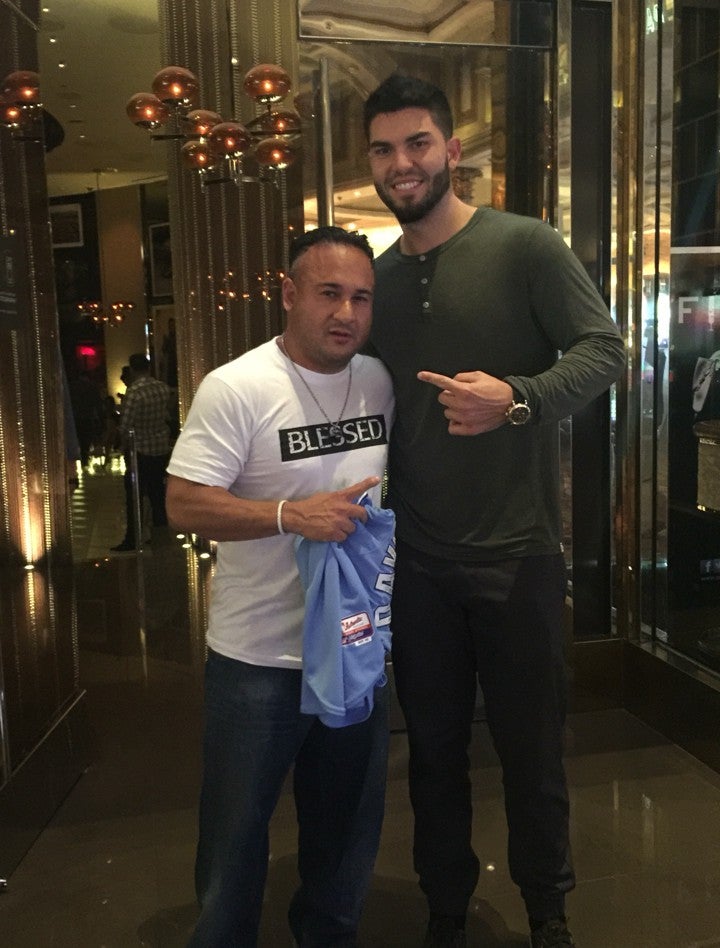 I did three things with all of my winnings. First, I bought myself a million-dollar home in Cabo; it's 6,000 square feet, and has eight bedrooms and seven bathrooms with an elevator and an ocean view. Next, I bought my parents their dream house in Vegas; I try to have dinner with them every night I'm back in Vegas. We're especially blessed because my mom beat cancer and is still with us. Lastly, I bet on the Texas Rangers to win the 2016 World Series. Again, I just had a feeling. Right after the Royals won, I said to my dad, "The Rangers are winning it next year."
Anyone can bet on the favorite to win it all like the Cubs at 3–1 this year. But no one in the world takes the long shots like I have: Royals at 30–1, the Broncos at 16–1, the Rangers at 25–1 and putting down six figures on these future bets. That's real handicapping. I set records that will never, ever be broken in sports betting.
People keep saying I lost since the Blue Jays just beat the Rangers in the first round of the playoffs. But they're wrong. I made three bets. The first was on them winning their division. That was the biggest at $300,000. It cashed, and I won a million dollars. The other two — on them winning the American League pennant and the World Series — were for $280,000 all told. Neither of those things happened. But it doesn't matter; I'm still up $720,000 overall on the Rangers this season. I even took in another $2 million betting on the Rangers during the regular season. I never bet what I can't lose.
That's the problem: Haters who don't put in the time and effort I do talk shit about me every day. They only see what I put on social media: the celebrating, the nightclubs, the Ferraris. But I work nonstop. I'm up at 7 a.m. looking at stats and answering emails. And I don't shut off until around 11 p.m. You want what I have? Work for it. That's why I win as often as I do.
— As told to Ben Feldheim