Sports — namely, softball, basketball and football (flag or otherwise) — are difficult to train for solo under any circumstances, but it's especially challenging when you're training for mixed martial arts. The training required for MMA is so specialized that it's virtually impossible to train by yourself. You can throw as many MMA instructional videos on the screen of your smartphone as you like; nothing you do is going to replicate the feel of defending yourself while another human being attempts to take you down, dislocate all of your joints and pummel your skull.
That said, in these COVID times especially, sometimes training at home by yourself is the best you can do — it's not like combat sports are particularly well-suited for social distancing. But in lieu of a training partner, what kind of training equipment can you keep on hand to reap at least some of the benefits of throwing fists with another human being?
We Have an Expert Here to Advise Us
Acclaimed MMA coach Greg Jackson is one of the prominent training minds behind the peerless Jackson Wink MMA Academy, where many champions of the UFC, WEC, Strikeforce, WSOF, BAMMA, Legacy and King of the Cage have all trained. Below are the five items he'd want his champions to have at the house if they were unable to make their way into Albuquerque for an afternoon of pain at Jackson Wink.
The Tool You Need: Jump Rope
Our Pick: DEGOL Skipping Rope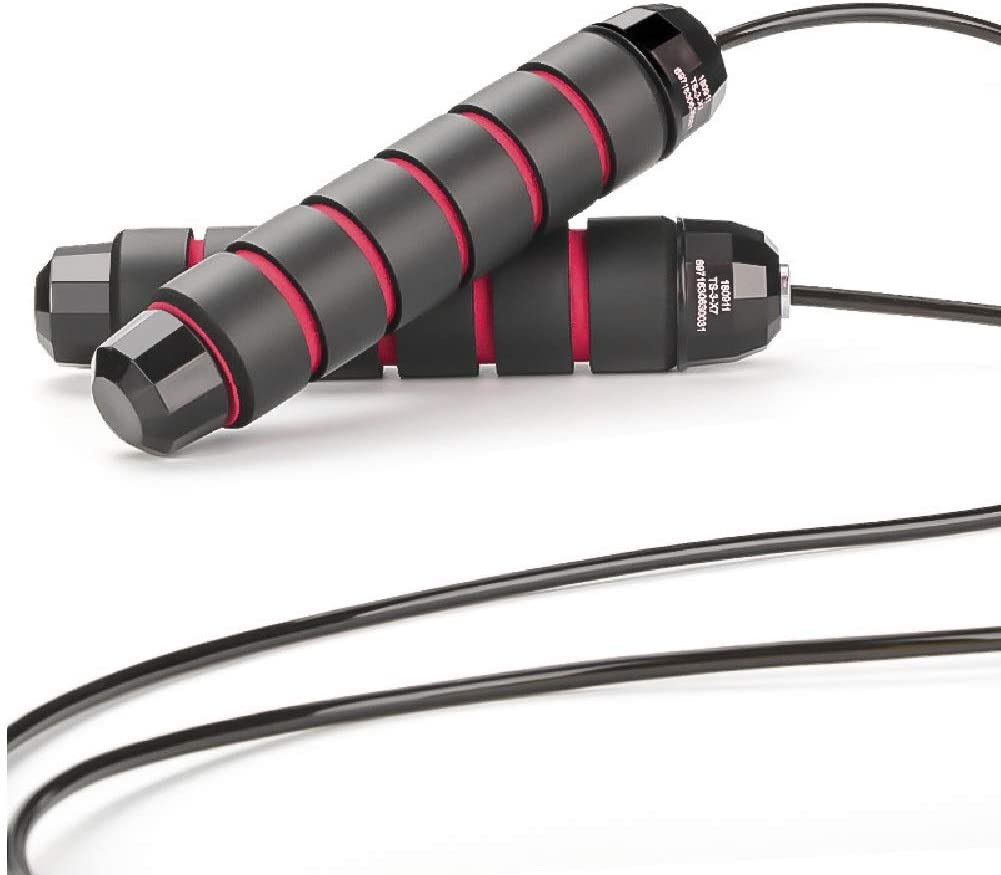 Its Importance in A Single Sentence: Allows you to train your timing and scorch some calories without ever requiring you to move in any direction other than up and down.
What It Can Do for You: Even if you can't leave the house or apartment — or if all of the expensive cardio machines are occupied at the gym — you can whip out a rope and burn more calories at a faster pace than most of the people hogging any of those training machines could ever dream of experiencing. It can also help you to develop tremendous coordination if you stay at it for long enough.
What It Can't Do for You: It won't enable you to zone out and break your focus. While moving on ellipticals — and to a lesser extent, treadmills — will permit you to engage in bad habits like talking on the phone or devoting all of your attention to your favorite Netflix series, jumping rope usually requires you to remain locked in for the duration of the training session unless you plan to untangle your feet every 15 seconds.
Coach Jackson Says…: "You don't need it to be a weighted rope, a speed rope or anything like that. All you need is a jump rope that you can jump over, and that's just to have something to do to work out and break up the monotony of running and whatever else you need to do at your house.
"Jumping rope is also nice for working on timing. You can do drills with them. They'll get your shoulders strong. It's just something to do to get your cardio going and you can do tricks with them and go down that rabbit hole as well. I don't have a one-size-fits-all jump-rope routine for my fighters because every fighter has different needs depending on how much conditioning they need or whether or not they need to lose weight."
The Final Word: You need a rope that won't fray when it hits different surfaces, and that quickly and effortlessly whirls around to accommodate your accelerations and decelerations. The DEGOL Skipping Rope can provide you with these requisite functions, along with handles that are cushioned enough to keep your hands from taking a pounding simultaneously to the pounding that the rope is giving the floor.
The Tool You Need: Bamboo Poles for Shin Conditioning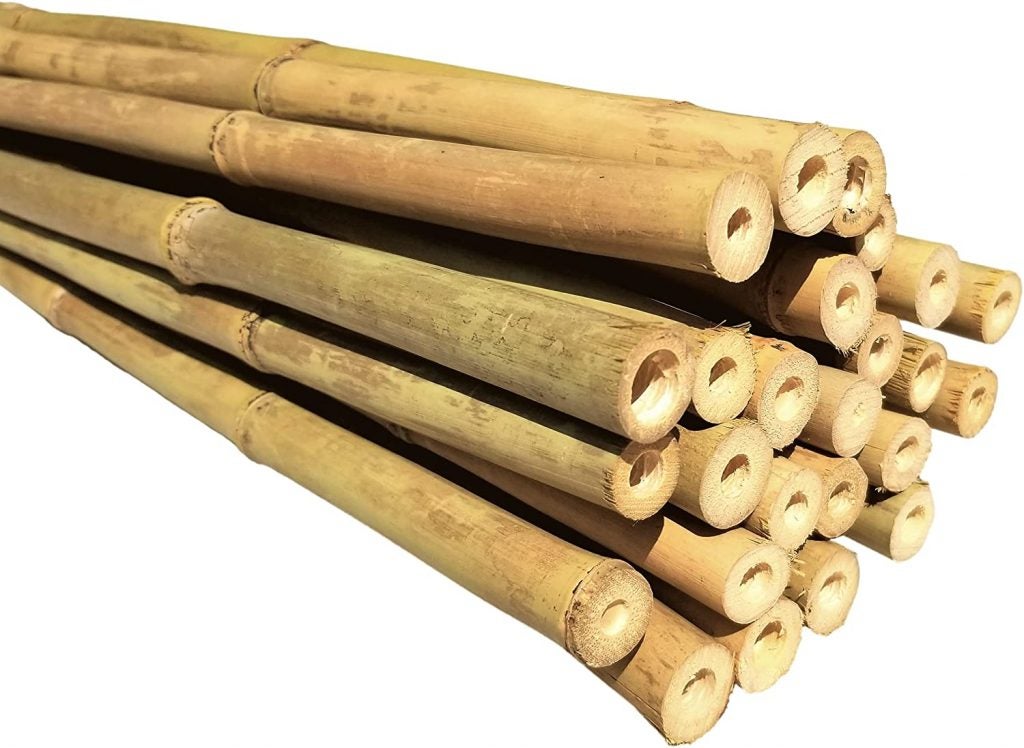 Our Pick: Dlh Western Natural Bamboo Poles
Their Importance in A Single Sentence: Taping together a few of these instruments and kicking them regularly will turn your legs into respectable weapons.
What They Can Do for You: The most underappreciated, underrated element to combat is exactly how much it hurts to strike the bony surfaces of another human being's body with the bony surfaces of your own body. Striking bamboo poles is a way to prepare your bones for the pain they're going to experience in the process of inflicting even greater harm on others.
What They Can't Do for You: They can't make it not hurt. Conditioning your bones to receive and administer trauma is definitely among the most hardcore things you can do, and there's no pain-free way to teach your shins to absorb damage.
Coach Jackson Says…: "You can use these to whack yourself across the shins with, or you can set them up and kick them by tying together smaller pieces of bamboo. All you have to do is go on Amazon, get a big pole, cut it up into little pieces and then get some duct tape or electrical tape and tape them all together. Shin conditioning isn't super critical in MMA, but it definitely helps for both striking and defending."
The Final Word: This is a pretty hardcore suggestion, so all we can add is that you need to be extremely careful and start slowly when executing a strategy that requires you to strike bamboo poles with your appendages. This is a case where something may give way or snap during the process of striking the bamboo, and you'd better pray that it isn't your shins.
The Tool You Need: A No-Bounce Medicine Ball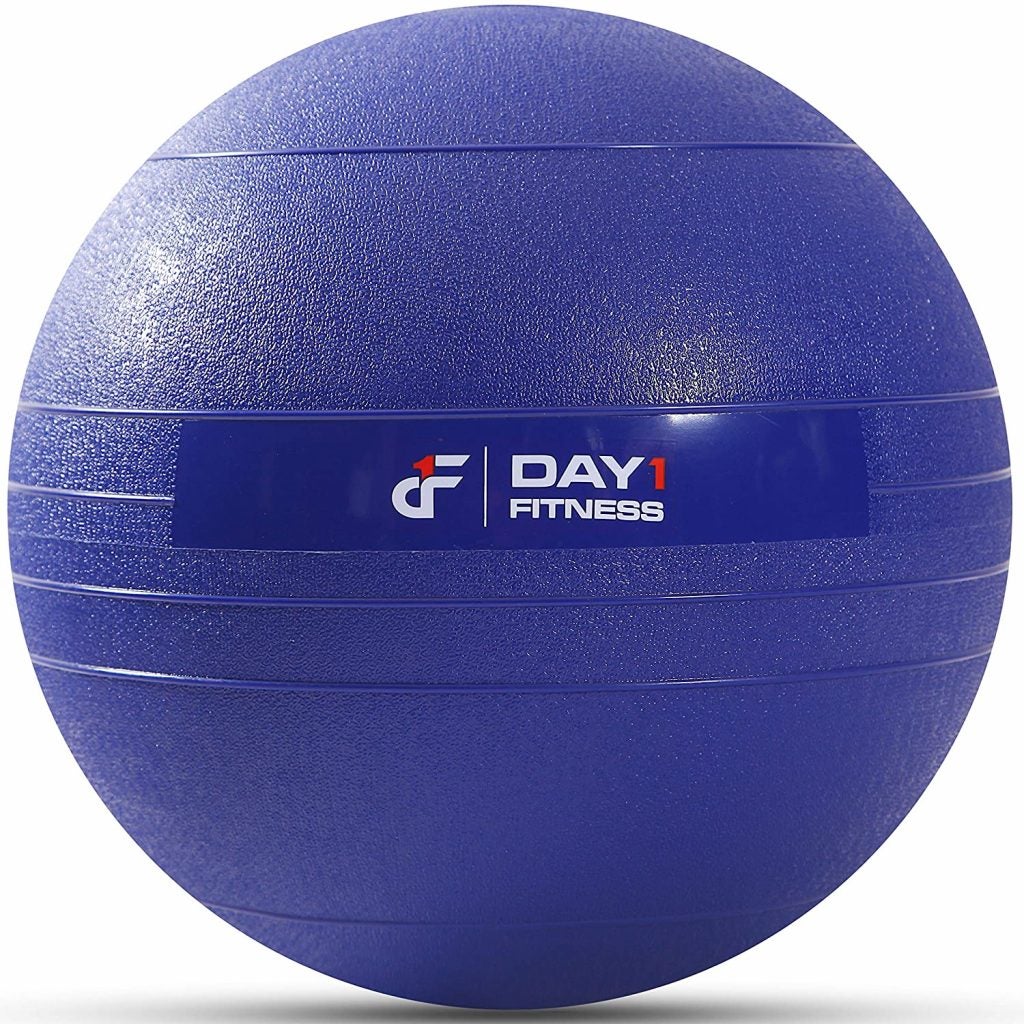 Our Pick: Day 1 Fitness Weighted Slam Ball
Its Importance in A Single Sentence: Provides the freedom to train the ground-and-pound muscles at home when no one is going to volunteer to lie there and take such abuse from you.
What It Can Do for You: A no-bounce medicine ball will enable you to exert the combined striking force of your muscles downward in a way that's replicable, and again, won't damage friends or furniture. Aside from just doing ground-and-pound movements, there are dozens of other ways to incorporate medicine balls into strength-and-conditioning exercises for both the upper and lower body.
What It Can't Do for You: It can't defend itself. Conditioning your body to administer damage from the top position is obviously of practical value, but you'll still need to practice against another person at some point if you want to learn how to work your opponent into a vulnerable position in an authentic combat scenario. It also can't be modified to weigh any more or less than it actually does, so once you buy a size, you're stuck with it.
Coach Jackson Says…: "You want a medicine ball that doesn't bounce so that you can slam it on the ground. By doing so, you're working your adductor, stomach and core. If the ball bounces, it's going to come back and hit you in the face, and now all of a sudden you're doing face conditioning. As extreme as we like to think we are, we're not that extreme. You can also run with it, or throw it and then run and get it. There are all sorts of things you can do with it like that."
The Final Word: Even if you're not training to rearrange faces, medicine balls are useful tools for so many fitness movements that it would take multiple articles to address all of their uses. If possible, though, find a setting where you can test out the weight of the ball before you make a purchase, because at nearly $50 a pop, you can run up the bill very quickly if you miscalculate and find yourself owning several of them.
The Tool You Need: Elastic Bands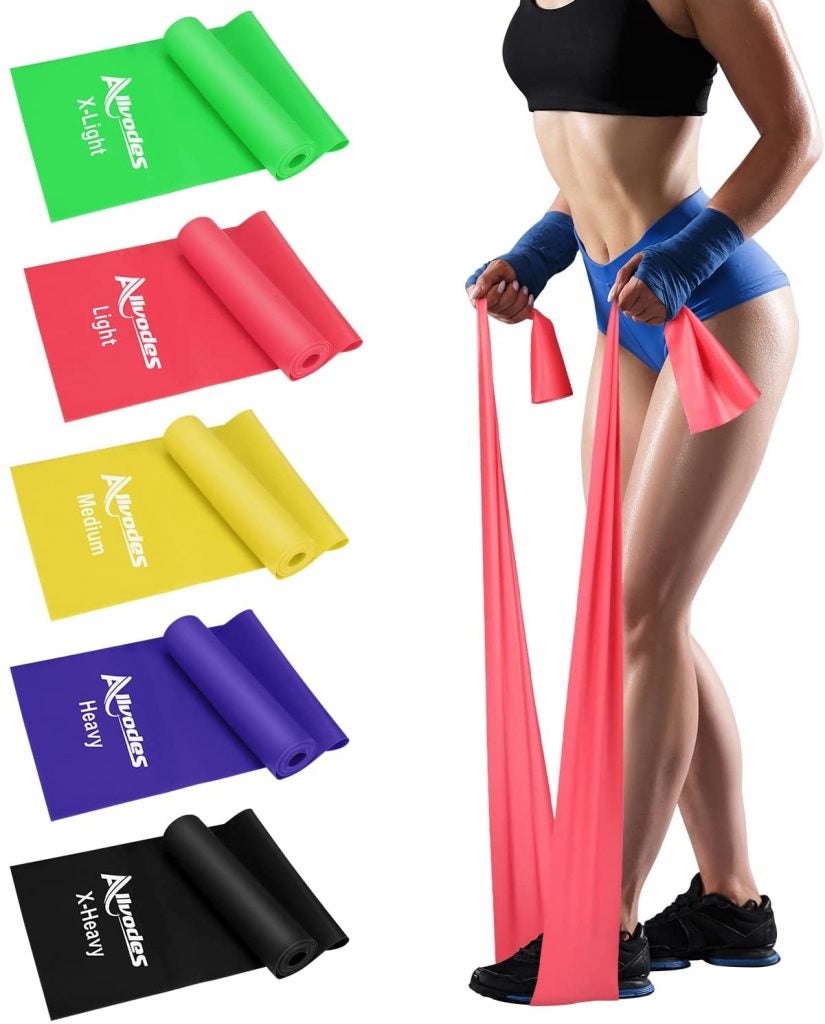 Our Pick: Allvodes Resistance Bands
Their Importance in A Single Sentence: Strengthens your muscles in many different directions and movement patterns with minimal risk to your joints.
What They Can Do for You: No weights, no problem. You can anchor a relatively weightless resistance band to an object in or around your home and train your muscles into a state of exhaustion, breaking them down to be rebuilt in a stronger configuration.
What They Can't Do for You: They can't weigh more than they actually do. There may be some ways to manipulate the training band to make it feel like movements have some sort of weight to them, but training with legitimate liveweight or deadweight is going to have a different (and heavier) feel than resistance bands.
Coach Jackson Says…: "It's a good idea to get a set of elastic bands that you can tie around a pole or a tree or something like that and do some strength training with. If you can get a bunch of weights that would be great, too, but the pushing and pulling option this gives you is a little more stimulating in a way that's true to real life, and it's not as jarring on your joints. You can also turn around and throw punches with the bands in your hands so that there's resistance added to the punching motion. It's an extremely versatile way to train."
The Final Word: Resistance bands are among the most criminally underutilized tools in all of muscle training, and while they don't provide the resistance of weights throughout the full range of a strengthening movement, the unique way they load the muscles and the ease with which you can travel with several at a time makes them a very worthwhile investment. Also, the low price tag of Allvodes' five-band set means you won't have to try to get all of your usefulness out of a single band.
The Tool You Need: A Good Pair of Running Shoes
Our Pick: Brooks Ghost 14 Men's Running Shoe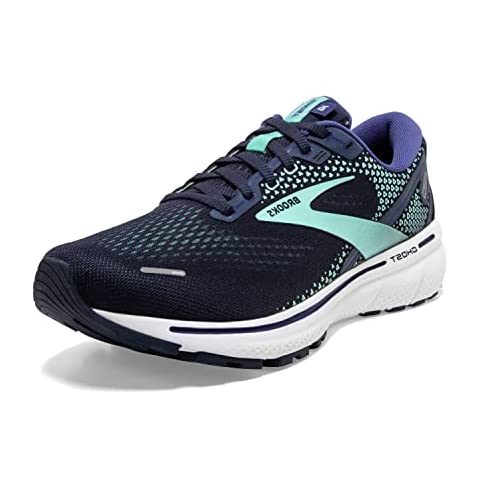 Its Importance in A Single Sentence: A shoe that can protect your feet and ankles during your runs, and also provide you with all of the support you need during other training exercises.
What It Can Do for You: This shoe can provide you with the safety and stability you require during long endurance training sessions that are intended to improve your cardiovascular base, which is critical to success in combat sports. Ideally, your shoes will be so comfortable in these settings that they'll be an afterthought, and if they're not, you'll definitely notice a difference.
What It Can't Do for You: A running shoe can't really improve your form; it can only respond to it. This means that if you've got subpar running form and strike the ground heel-first, you'll be accommodating a detriment, and you won't improve your form to the point where you can run more efficiently over longer distances.
Coach Jackson Says…: "I like the Brooks running shoes, but whatever you like to wear is fine. What makes a good pair of shoes is individualized: Some people need more cushion; some people need more support; and some people like to strengthen their feet by running in a way where they have hardly any support. Make sure you're just not running in your street shoes, and consider having a gait analysis done so that you can figure out how your feet are hitting the ground, how you can improve your running style and the appropriate shoes to buy based on that."
The Final Word: Of all the major shoe manufacturers, Brooks is the shoe line that's most synonymous with the sport of running. The popular Ghost model is cushioned and adjusts to your foot as you wear it, providing you with the comfort you'll need wherever the road takes you — inside or outside of the Octagon.