There are two major barriers when kicking your car to the curb and turning your garage into your own personal 24 Hour Fitness — your budget and your garage's square footage. On the latter count, the average American garage is 240 square feet for a one-car garage, and roughly 400 square feet for a two-car model. That may sound roomy, but when you factor in that the average master bedroom is 224 square feet, and then you consider how little space there is to maneuver around once the bed, dressers, end tables, bookcases and chairs are added, you realize it's not a lot of room at all.
And so, with that in mind, where do you start? More specifically, if you could only purchase six items for your new garage gym, what are the essential pieces of workout-specific equipment — not including things like televisions and speakers — that will empower you to transform your garage into a safe, tidy, uncramped workout space?
The Three Main Considerations
1) Safety: Exposed concrete is a stable, utilitarian surface upon which to park a vehicle, and unfinished wood is fine for framing a space that was never intended to be decorated. But neither necessarily provides an ideal training surface. To say nothing of how easy they are to damage with heavy weights.
2) Functionality: You've only got so much unoccupied space, so you want to fill it with products that you can get maximum value out of — ideally in a number of different ways, too.
3) Compactness: Speaking of limited unoccupied space, big and bulky just ain't gonna cut it. You need equipment that can easily and unobtrusively be stowed away and/or creates the smallest possible footprint.
With that in mind, here are the first six purchases you should make for your garage gym…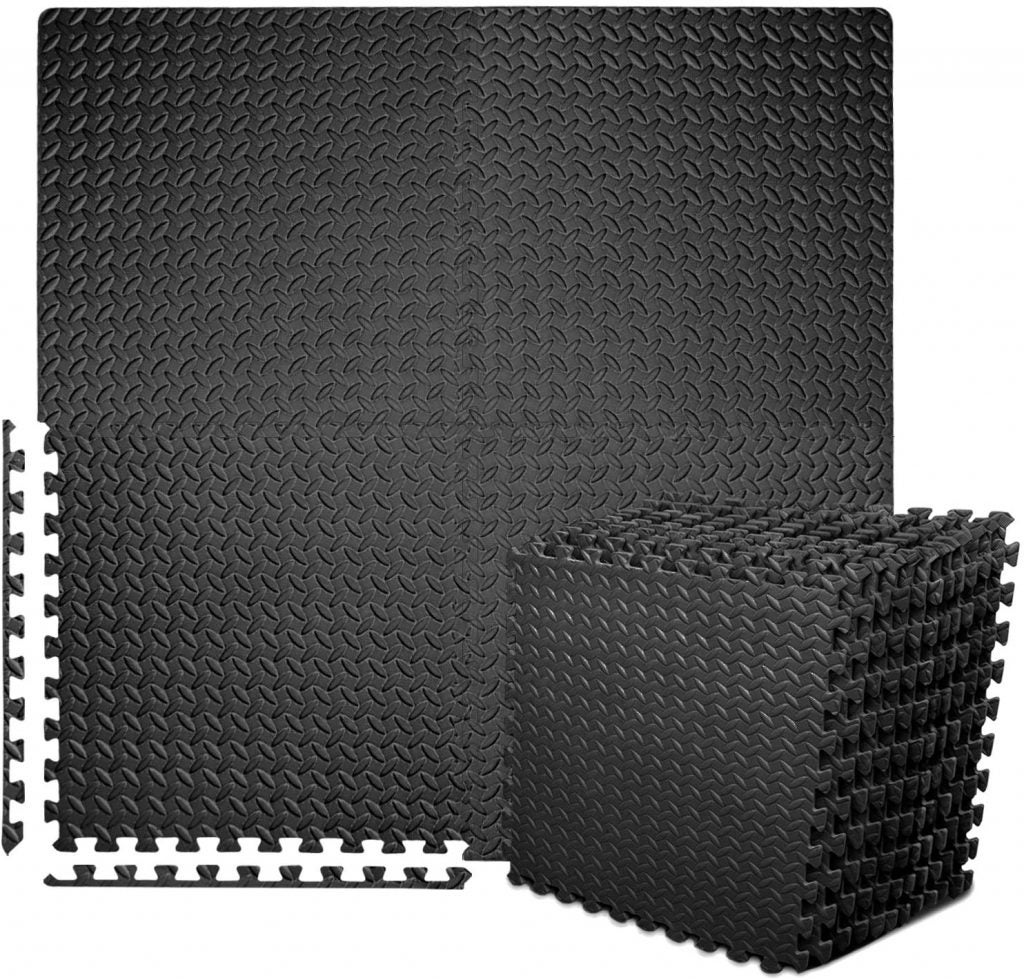 Why You Need It: You don't just need mats to protect your floor; you need mats to protect your equipment. I'm the idiot who trained on a concrete floor at home before I knew any better, did dumbbell bench presses with adjustable plates that had 80 pounds loaded on each bar and then ruined those bars forever when I dropped them to the concrete on an angle. The clasps never screwed on correctly again. Training equipment costs a lot of money; protect both your equipment and your garage with this padding, so that dropping your weights during deadlifts won't put permanent cracks in your pavement.
What Happens If You Pick the Wrong One?: Picking the wrong padding is better than picking no padding at all, but you want to make sure your padding can infinitely interlock with other pads that have a uniform pattern. Otherwise, you may wind up with a variegated, motley assortment of mats lying all over the garage, without an aesthetic that ties your fitness space together.
Or Buy This Instead…: There are a bunch of other mats with the same general style and interlocking pattern, so your excuses for not getting padded flooring won't hold any weight at all. (Get it?)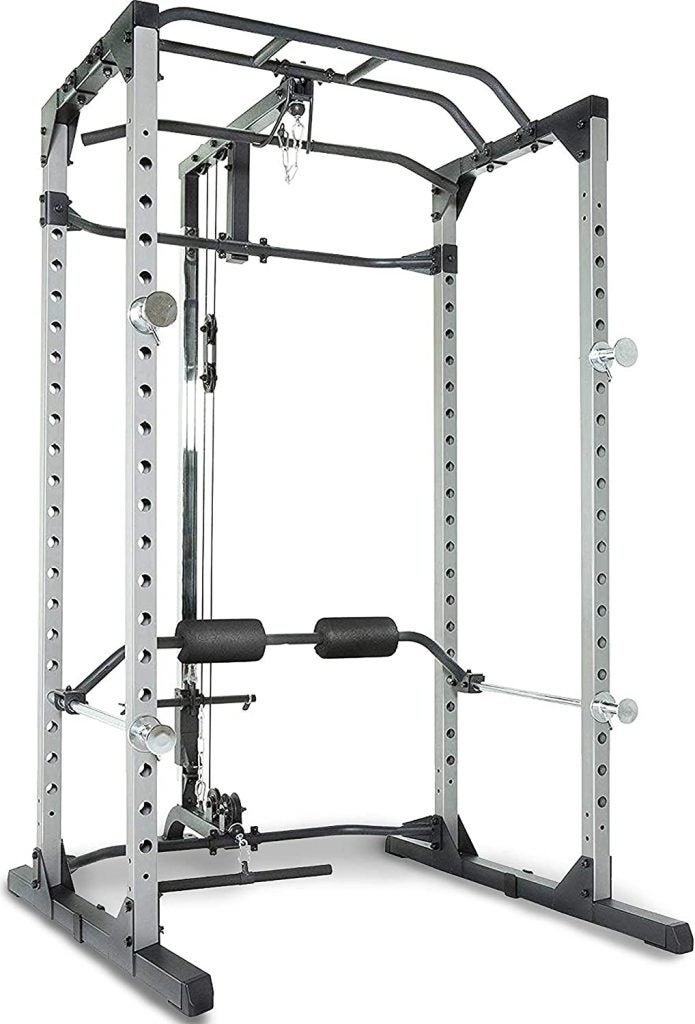 Why You Need It: You can isolate the bulk of the heavy lifting to one area of the garage while leaving so much more room for activities. That's not a joke — having ample space to do things like jump roping, bodyweight training, stretching or even having friends and training partners over is significant. Having a frame that enables you to do all of the heavy lifts, and also provides you with pull-up bars and a pulley system gives you plenty of functionality while leaving you with an abundance of room to spare. 
Moreover, a rack like this has all of the requisite safety bars for catching the weights you may fail to lift or squat, which hopefully means you can push yourself to the limit with no fears that you'll later be discovered with a 300-pound Olympic bar across your throat.
What Happens If You Pick the Wrong One?: Not picking the right power rack can compromise your safety and expose you to injuries. It also forces you to purchase stand-alone pull-up bars, pulley stations or other fitness accessories. All of this ultimately results in you unnecessarily sacrificing valuable training space that could be allocated with other training purposes in mind.
Or Buy This Instead…: If you end up getting a training rack without the pull-up bar or pulldown attachments, consider a pull-up bar that bolts to the ceiling of the garage, or to one of the exposed I-beams. This can turn a negative into a positive by providing you with more hand position variety for pull-ups, and an elevated anchor to which you can attach a suspension trainer.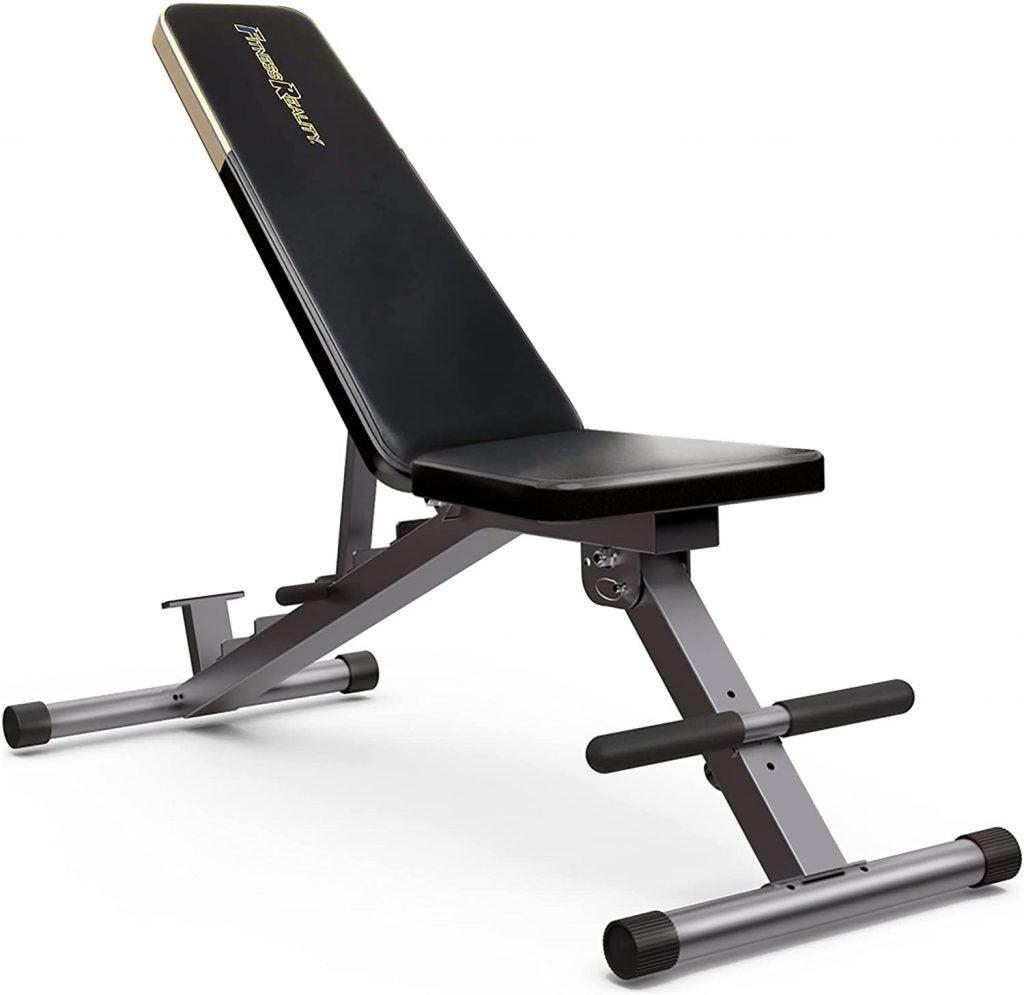 Why You Need It: You may not be Mr. Olympia just yet, but that doesn't mean you won't morph into him over time. This means you need to consider several factors, including the fact that you need to preemptively protect yourself from your own aspirations for brute strength. You also want to be able to pick one weight bench for the duration of your training, and few people consider the structural limitations of their equipment until it fails outright, usually with disastrous consequences. 
What Happens If You Pick the Wrong One?: Let's say you're training for power, and you decide to load 400 pounds on the bar to go for a new personal best, only for the entire bench to collapse beneath the combined weight of both yourself and the bar. Hopefully, your rack's safety bar will catch the weight and restrain it from crashing onto your chest or face, but that's still a hell of a way to discover that your weight bench was only designed to support 600 total pounds of weight, including your body.
Or Buy This Instead…: You'd do well to be on the lookout for a bench that can shift between flat, inclined and declined positions, and that can support at least 800 pounds of weight. On the latter count, again, it's incredibly important that it can support the requisite weight so that any potential bench-collapse calamities are averted in advance.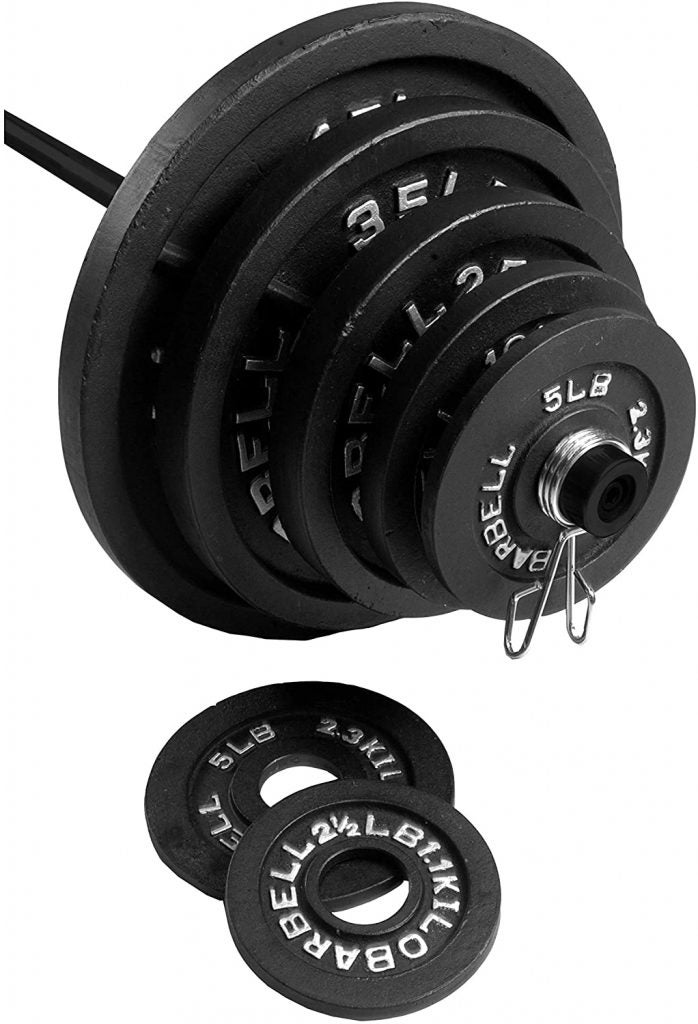 Why You Need It: It's nice to only have to buy weights once in your life, and 300 pounds of weight is going to be more than enough for most people to handle. Rationally speaking, there's no compelling reason why you should ever need to lift more than 300 pounds of weight at one time, at least not at home. If you can bench press 300 pounds once, keep right on benching it. If you get to the point where you can bench press 300 pounds 10 times in a row, you can safely project that you can bench press 400 pounds. However, there's a lot of risk involved with benching more than 300 pounds, especially if you're lifting all by yourself. 
What Happens If You Pick the Wrong One?: As long as you keep the weight capped at 300 pounds, there isn't a ton of risk involved outside of the height of the weight plates playing a role in the depth to which you have to sink if you want to do deadlifts. It can be an underrated factor in determining how much weight you can pull from the floor to a standing position.
Or Buy This Instead…: Any other Olympic style weight bar accompanied with enough weight that fits on that bar is fine. Just remember to maintain the weight at or below 300 pounds to avoid any unnecessary, unhealthy temptations that can lead to injuries. Pursuing some answers can be dangerous, and that includes answering the question of precisely how much weight you can lift.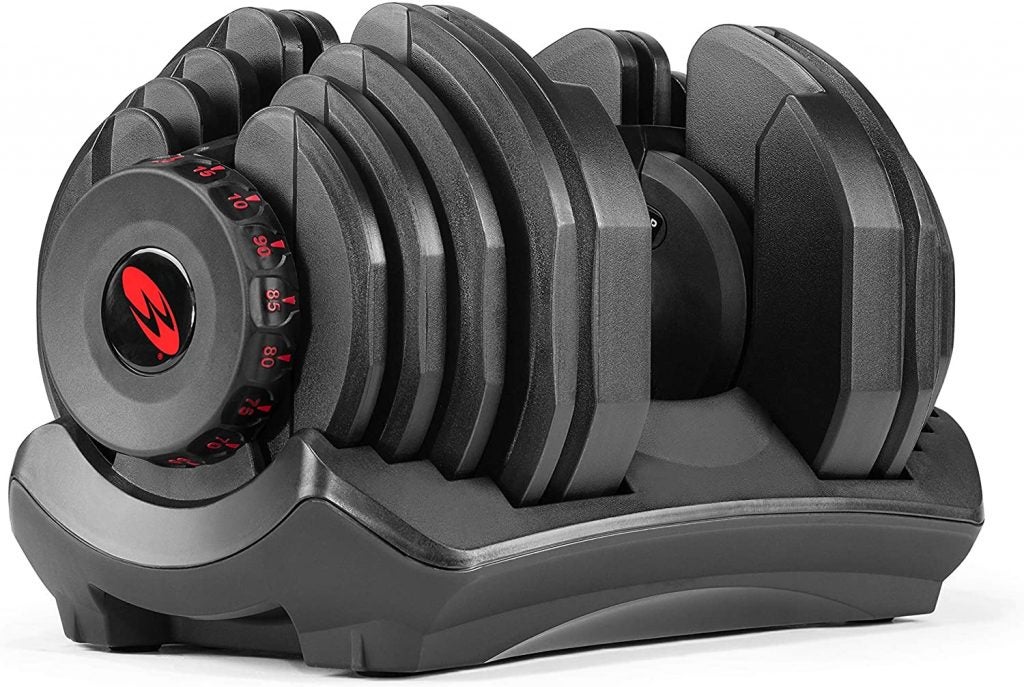 Why You Need It: You need dumbbells because barbells won't allow you to train your muscles through a full range of motion, and you need a set of easily adjustable dumbbells in your life because they'll prevent you from littering your garage gym with unnecessary bars and weights.
What Happens If You Pick the Wrong One?: Opting for self-contained weights, or adjustable weights with screw-on clasps means you're begging to have a littered, disorganized gym on your hands, with objects taking up space that would be better off kept free for other purposes.
Or Buy This Instead…: PowerBlocks, or another set of adjustable dumbbells will also get the job done in an acceptable fashion. Just remember to make your choices with a mind toward space conservation.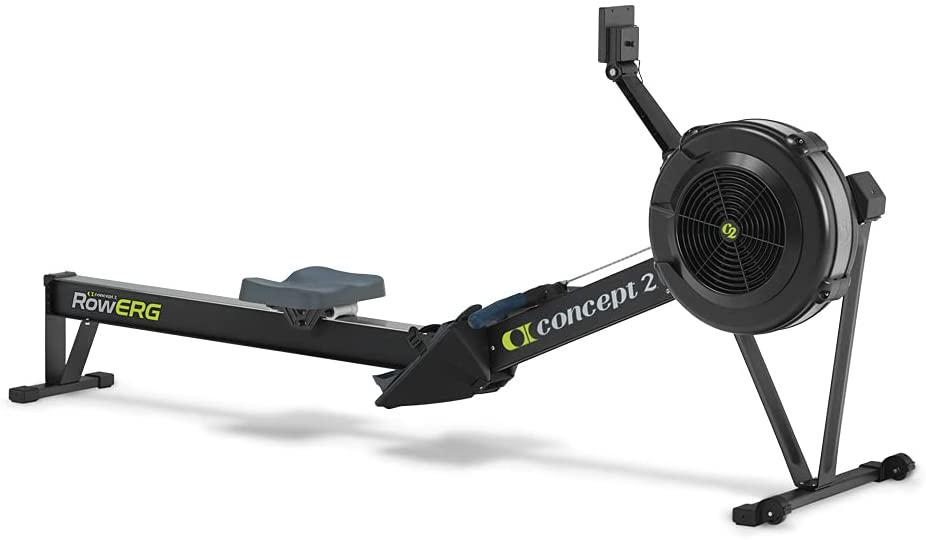 Why You Need It: The Concept2 Rowing Machine will move as fast as you're able to make it move, will enable you to determine the speed and intensity of the training and will activate more than 80 percent of your muscles over the course of your training. If that wasn't enough, it even connects to a global network, enabling you to achieve meaningful rankings for your performances within whatever age group and geographic region you assign for yourself.
What Happens If You Pick the Wrong One?: If you select the wrong cardio machine — which unfortunately includes my beloved stepmill — it may not fit inside of your garage, and it may lack the portability or self-directed nature of the Concept2 rower. Furthermore, even if you pick another rowing machine, it will probably lack the extensive global network and monthly challenges associated with the Concept2.
Or Buy This Instead…: You should find a cardio machine that will fit in your house that responds to your moment-to-moment exertion level, and something that's portable enough to fold up and be moved. One of the underestimated dangers of automated cardio machines is what might happen if they fail to shut off for some reason. Well, the Concept2 shuts off the instant you do, which ensures that none of the mishaps associated with out-of-control treadmills will ever befall you.