Don Julio 1942 is indeed a nice enough anejo tequila, housed in an admittedly beautiful bottle. At $150, it's expensive enough that regularly consuming it is unjustifiable for most, yet isn't priced so as to be completely inaccessible. In fact, I'm almost surprised to see people like the Jenner-Kardashians drinking it — surely, they must find the $1,400 Clase Azul Ultra or $6,500 Patron Limited Edition En Lalique Serie 2 Tequila Extra Anejo just as aesthetically pleasing and delicious.
I see Instagram photos of people holding the bottle as if it were a horn in order to drink straight from it; hear it casually mentioned in funny TikToks; spot it casually displayed in the background of anyone trying to flex. On Twitter, people joked about it being their New Year's kiss, or referenced how many bottles will be purchased now that stimulus checks have been distributed again.
There's absolutely nothing wrong with any of this, even if the tequila does average $150 a bottle. But exactly how did the tequila translate its nouveau-riche clout into a type of cachet that's fully mainstream? In essence, how did we become convinced we needed to buy $150 tequila?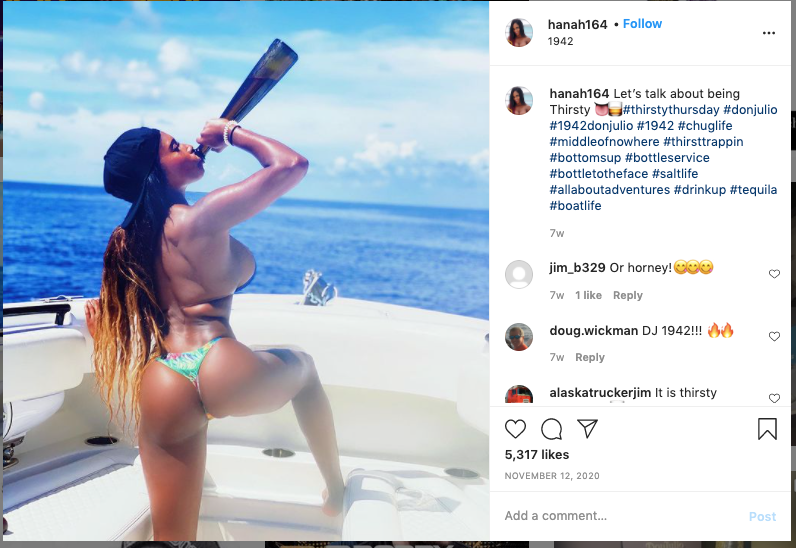 In all likelihood, it's because Don Julio wanted it this way.
Tequila itself has seen a dramatic increase in interest this year. Per data from rebate app Ibotta, searches for tequila have increased 40 percent in the last year, and according to alcohol database site Wine-Searcher, Don Julio 1942 is the most searched-for tequila overall. Brand consultant Martin Daraz (who doesn't work for Don Julio, but has worked extensively for other liquor brands) has some insights into why this all might be.
"There've been a lot of people pushing to really sell high-end tequila. People are spending at that amount because they like the taste, they want party liquor but elevated," he tells me. "My feeling about it is that you build a category based on the price point." Daraz reached out to an industry acquaintance at Diageo, the parent company behind Don Julio, who, he says, claimed that its growth involved "years of carefully planned celebrity partnerships." And in Daraz' opinion, Don Julio likely seeded money into the brand for a considerable amount of time, too, attempting to push it out into the world.
"For something like tequila, you're looking to find a sweet spot where it's premium, it looks good at a table with bottle service and then, more importantly, you can actually drink it," Daraz explains. "When it comes down to it, the juice is actually decent. They don't add any glycerin, which many tequilas do for mouthfeel. It's aged for two and a half years, which is longer than most tequilas." Nevertheless, Daraz and his friends are more likely to drink Herradura, Fortaleza or Tequila Ocho, all bottles that tend to sell for around $50.
It seems partially unusual, and yet partially predictable, that the year of a pandemic and mass unemployment would also be the year an expensive tequila thrives. On the one hand, as many of the memes about it say, the early unemployment benefits did indeed provide many with the disposable income required to enjoy such a pricey bottle. On the other, these benefits have since been depleted almost entirely, and yet the status continues. But with nowhere to go, we have few other opportunities to flaunt our lifestyle.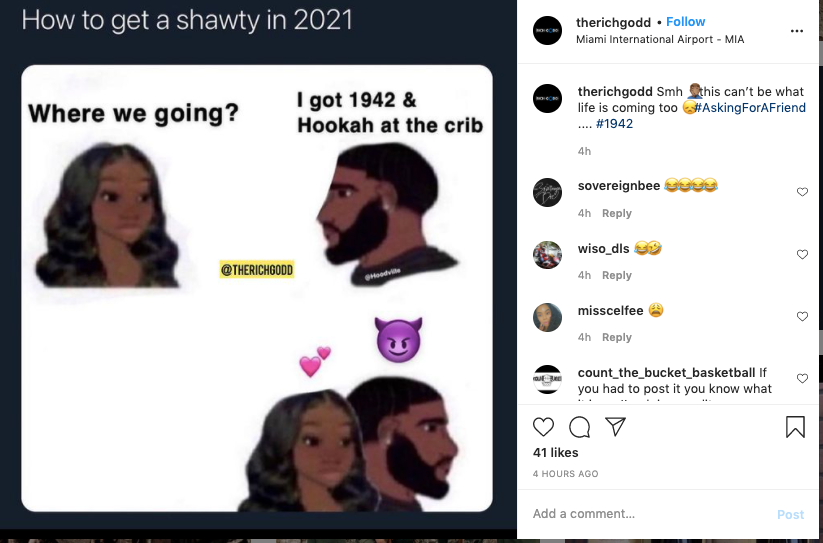 "It became something that's part of meme culture, where people now recognize that bottle and that brand as having a currency it didn't have yesterday," says Daraz.
For that reason, the 1942 popularity will probably continue. Until, like any other meme, it won't.