It's theorized that Shakespeare may have written some of his tragedies during outbreaks of plague, with elements of such bleak disaster seeping into the famous texts. Hundreds of years later, the Bard's plays give us a sense of life at the time through not only their language but the atmospheres they create, their recurring themes and grand perspectives.
We've yet to find out if someone spent 2020 producing a masterful script that will change the course of world literature. But in the meantime, romance and erotica authors have published an eye-popping amount of coronavirus smut — and taken together, it makes up a compelling historical document of our age.
J. Andrews' Covid-69: An Erotic Coronavirus Quarantine Story (Sex in the Time of Coronavirus Book 1) on the title page lays out typical boilerplate for a piece of fiction: "Names, characters, businesses, events and incidents are the product of the author's imagination." But it then begins: "The order came down from Mayor Garcetti on Thursday." As in, a lockdown order from Eric Garcetti, the actual mayor of Los Angeles. What follows is a description of the sudden, radical isolation we all felt last March as social distancing began and businesses closed. "It was like a poorly-thought-out sci-fi movie," the lonely narrator observes, "but it was somehow real life." She yearns, as many did, for a companion amid the uncertainty.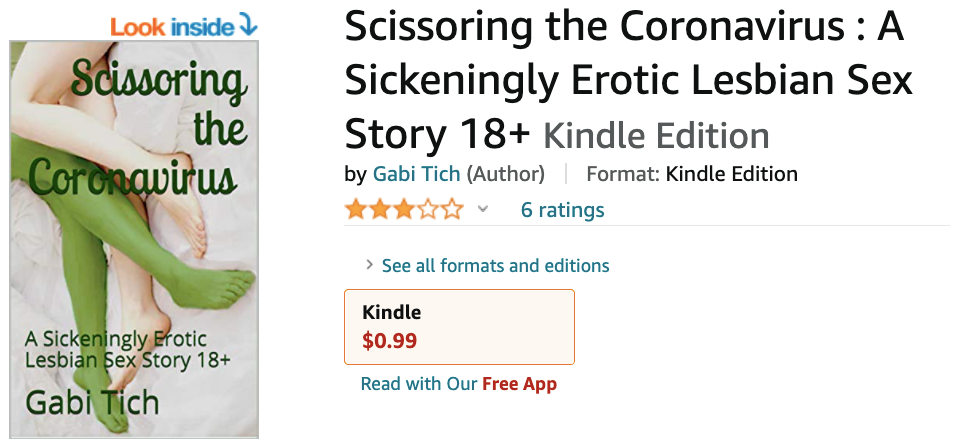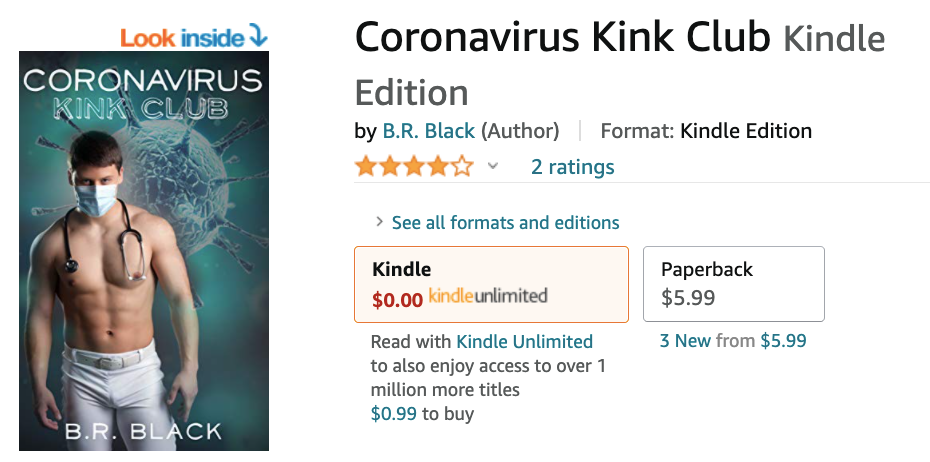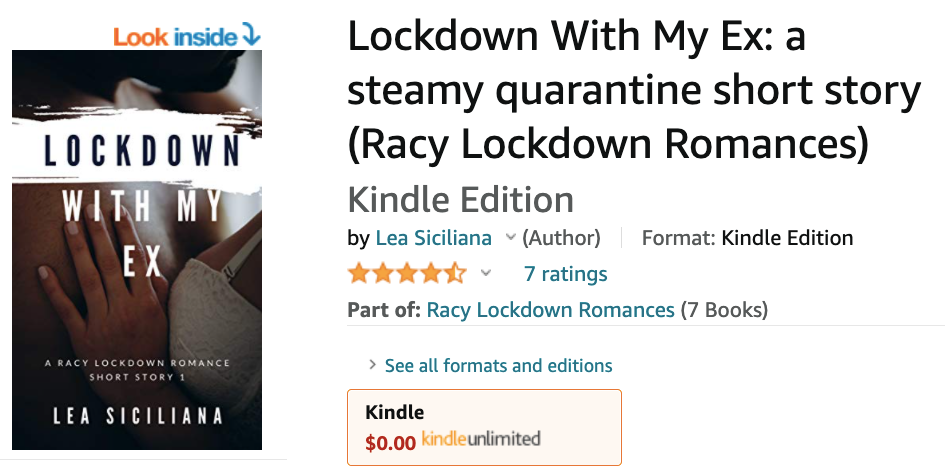 Obviously, these stories depart from verisimilitude when the sexy stuff gets underway — they're fantasies, after all. But even something as absurd as Scissoring the Coronavirus, by Gabi Tich, in which COVID-19 transforms a college student into a seductive super-lesbian, begins nonetheless with a completely believable source of conflict: Two young women are stuck in quarantine because one picked up the virus at a house party and gave it to her roommate.
Lea Siciliana's Lockdown With My Ex, set in Palermo as Italy entered one of the strictest lockdowns anywhere, traps a hot though divorced couple together on the grounds that the woman's home is still technically the man's legal residence. Theirs is a tale of overpowering lust and, eventually, love rekindled, which sounds better than what most of us endured over this period. Yet it captures something of the awkward domestic arrangements imposed as we tried to stem contagion.
Last October, a piece of pandemic erotica made headlines with its especially insane premise: Kissing the Coronavirus, released on Kindle in April by M.J. Edwards, follows Dr. Alexa Ashingtonford, who is meant to be developing a cure but instead chooses to masturbate with a test tube full of the virus. "Despite the devastation the virus was causing across the globe, Alexa felt a rush of excitement every time she picked up the Corona sample, like a pulsating, erect penis, desperate to release its devastation on anyone who touched it," Edwards writes. "It had been so long since Alexa had been with a man that the virus was the only thing she could get near to which gave her any sort of thrill."
When a fellow researcher injects himself with an untested vaccine, he turns into a green, Hulk-like, humanoid version of the virus, and Dr. Ashingtonford can finally get nailed by the bad-boy pathogen of her dreams. As you'd expect.

While some reviewers dryly note the scientific inaccuracies of Kissing the Coronavirus, almost all of them found it an uproarious read and a perfectly silly antidote to the steady drip of alarming news about COVID-19. That Edwards wrote it after losing her job — one of millions thrust into unemployment last year — and found an appreciative audience is itself a fascinating story of this plague. (She even went on to publish a sequel, Kissing the Coronavirus 2: The Second Wave, in December.)
In retrospect, it's clear that people didn't want to simply hide from or ignore the global health crisis; they wanted to confront it on different terms, twist it into a ludicrous and sexy-disgusting fever dream, a joke over which they have control. It seems significant that Edwards hit upon the taboo joy of fucking the invisible threat as a literal monster: Her horny pulp fiction speaks to our desire for the catharsis where death and libido meet.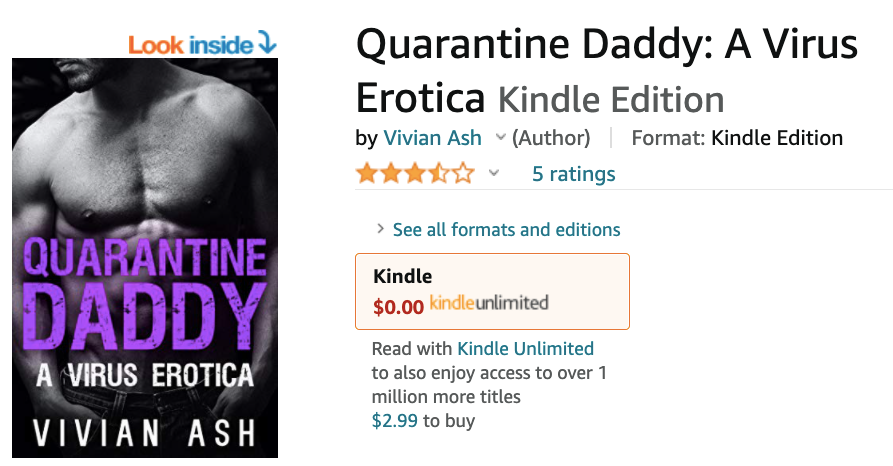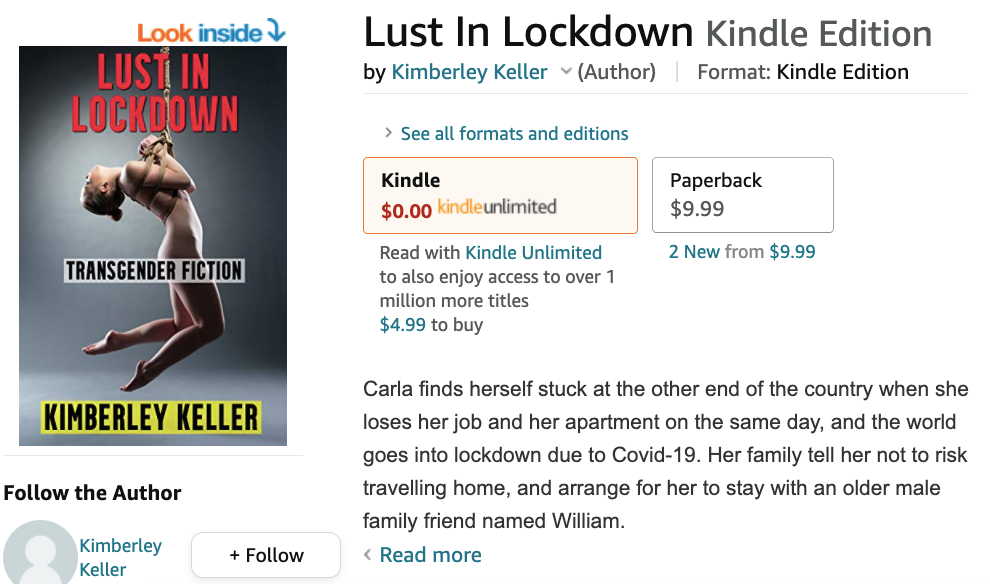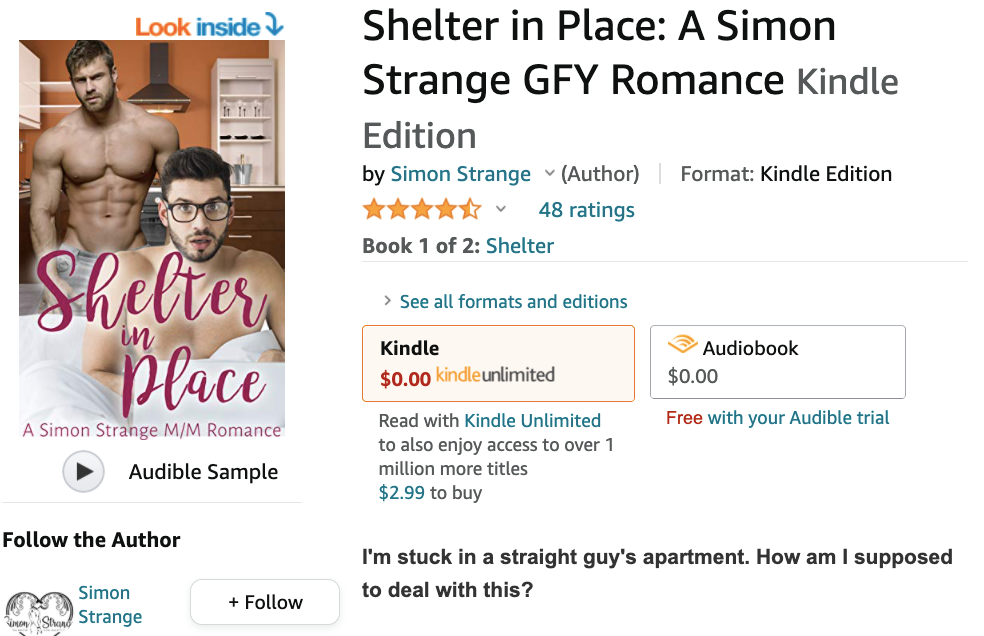 Should a literary scholar in the distant future look back on this subgenre of pornographic prose, they will come away with a decent idea of our response to a rampant disease. It was as chaotic and experimental as the lewd metaphors for intercourse, the hurried attempt to adapt to a new normal while holding on tight to whatever would help us to persevere — including our raunchiest cravings. A somber year, but the defiantly topical erotica that came out of it was the work of a species that refused to go quietly and would keep getting off to the bitter end.
No, it's not quite Shakespeare. It is, however, a record of survival. And that's what the written word is all about.