This is Wack Mass, an offbeat collection of stories on the intersection of religion and internet culture.
If Facebook is for keeping tabs on your racist relatives, and Twitter is for trolling pundits and politicians, then Instagram is for stunting on your friends. Nobody disputes this. Why do you think my top-performing post of the year was a photo of me posing like a boss on Splash Mountain? Exactly. The goal is to become a cooler version of yourself.
The same holds true for any Instagram user — even servants of Christ. It's just that when a priest or pastor logs on, he gets to filter his photos through God's light.
Join me as I assess their game and decide whether these accounts deserve more disciples.
Father Chris Ortega
Father Chris lists #Fitness as an interest in his profile, so you know he isn't screwing around when it comes to his social media presence. But whether he's crushing leg day or busting out his sweet amulets, his devotion to faith above all else rings out. Sadly, he sometimes doubles up on photos, and I don't think he's entirely pulling off that fedora.
Baller grade: B
Reverend Father Vitali Piligrim
An Orthodox priest in Korosten, Ukraine, the Rev. Fr. Vitali Piligrim isn't afraid to show off his artsy, sensitive side. Honestly, find someone who looks at you the way he looks at snow. Expect lots of dramatic black-and-white selfies alongside truly daring Photoshop compositions. Though, to be fair, he does seem like he's from Middle Earth.
Baller grade: A–
Pope Francis
While this pontiff isn't quite as dope as you may have been led to believe, Francis I — or Big Papa, as he prefers to be called — still sits atop roughly $8 billion in Vatican Bank assets. There's no excuse, then, for how dry and dusty his IG is. I guess taking a vow of poverty means you have to act like it's a punishment when boarding your private jet.
Baller grade: D+
Pastor John Gray
An associate pastor at Joel Osteen's Lakewood Church in Houston, John Gray is clearly one for prosperity gospel: In fact, he just got in trouble over an Insta video where he surprised his wife with a $200,000 Lamborghini for their anniversary. (Ever wanted to know who actually buys their partner a car as a gift?) That offending clip has since been wiped from the account, leaving the impression of a humbler life. Maybe he'll go extravagant again when the heat dies down? Why don't we all pray on that.
Baller grade: Formerly an A, for now a C
Pastor Chad Johnson
A professional sports chaplain who has worked with NFL teams, Chad Johnson was poised for minor celebrity with the reality show Chad Loves Michelle, which followed the pre-wedding couple's therapy he went through with fiancée Michelle Williams, of Destiny's Child. Sadly, the couple just called it quits — and he hasn't posted since.
Baller grade: B+ (hang in there, bro)
Archpriest Vyacheslav Baskakov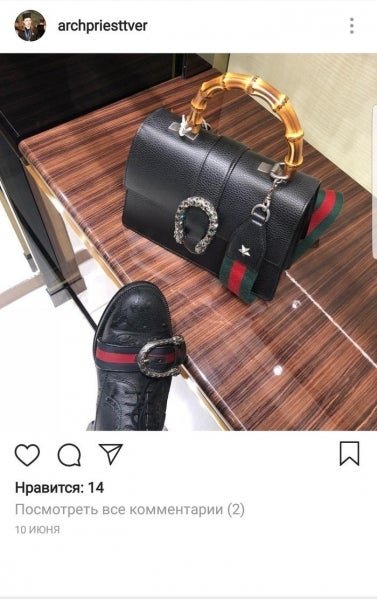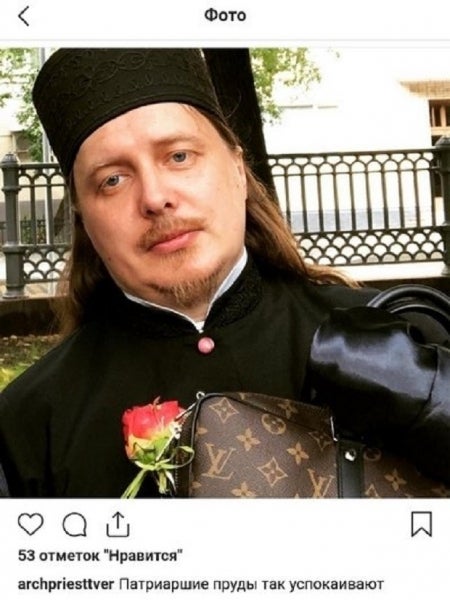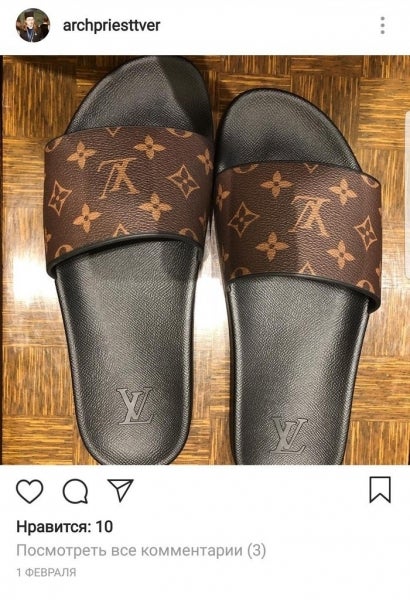 The OG influencer and inspiration for this roundup, Baskakov — a Russian Orthodox priest from the country's Tver region — has a weakness for Gucci kicks and Louis Vuitton bags. Following blowback from the community and church leaders, he apologized and deleted his page. Disappointingly, his defense was that he took most of these photos in stores, without buying anything. Only the almighty can judge him now.
Baller grade: B–