On June 18, 1999, Disney released their new Tarzan film in theaters. And, as with every Disney movie, they sold promotional tie-in toys. However, this time, Disney released a toy that caused them a lot of unwanted attention: "Rad Repeatin' Tarzan." At first glance, it was just another plastic figure with a handful of action features, including the ability to swing his arms, yell his Tarzan yell and repeat phrases back to you. The problem was, when the toy was packaged, Tarzan's arm was aligned perfectly with his crotch. So when you tried out the action feature in the box, it looked exactly like Tarzan was jacking off while orgasmically moaning out his signature yell.
The toy quickly became a punchline, and was featured in newspapers and on late-night comedy shows. In response, Disney changed the packaging and scaled back the production run. In the years since, it's become something of a collector's item, often fetching more than $100 on eBay. At the time, many parents wondered how Disney could make such an obvious mistake, but in truth, a lot of action figures — for reasons I'll explain — end up in this pose, both inside and out of their packaging. For example, here's a random ninja toy looking like he's taking part in some particularly rigorous training: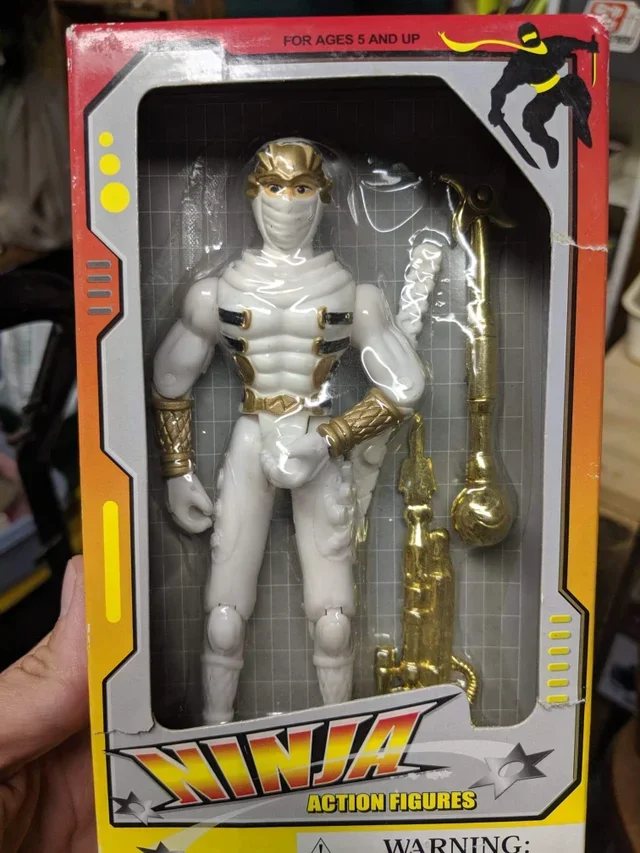 And here's Lieutenant Worf from Star Trek, giving a very different salute than one you'd see coming from Spock: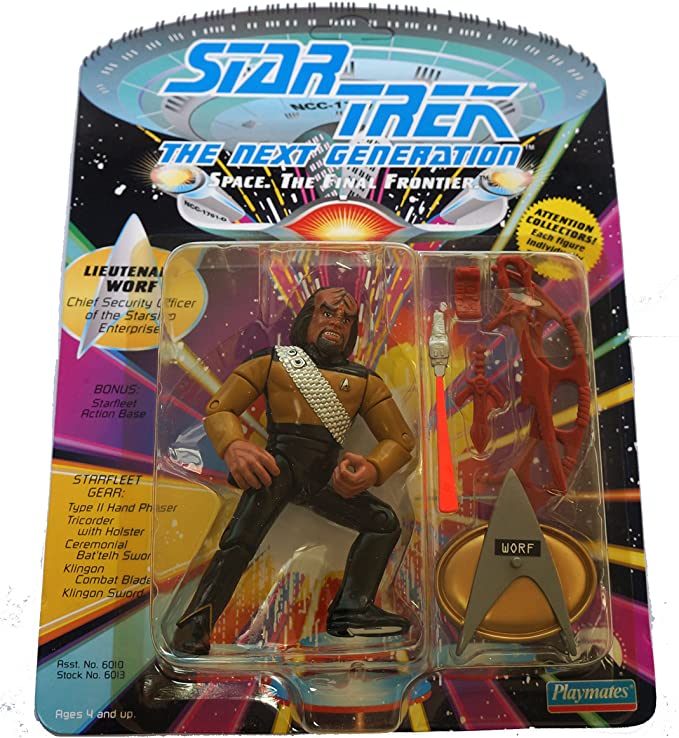 Why is this pose so common? According to toy expert and historian Jonathan Alexandratos, action figures have appeared to be jerking off pretty much since action figures became a thing. While the term "action figure" was first used by Hasbro to describe their Barbie-sized G.I. Joe toys in the 1960s, the term, nowadays, generally refers to plastic toys, aimed at boys, that vary in size from about four to eight inches. They started to become a thing in the 1970s, and one of the first companies to make them was Mego. And right from the get-go, Mego's action figures seemed to be wanking it.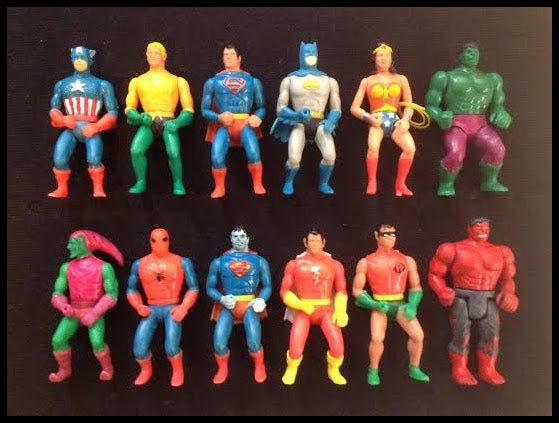 "Mego was a toy brand that, back in the 1970s, was snatching up every license they could and then making inexpensive 'rack' toys to be sold at places like the supermarket or pharmacy," Alexandratos explains. As for why they're standing that way, one of the goals of these toys was to look dynamic and separate themselves from the stiff, Barbie-sized dolls for girls. Part of making them look cool was to put them in action poses. And although it may look suggestive without an accessory in their hands, it's a fairly normal, natural pose to hold a tiny sword, gun or whatever else.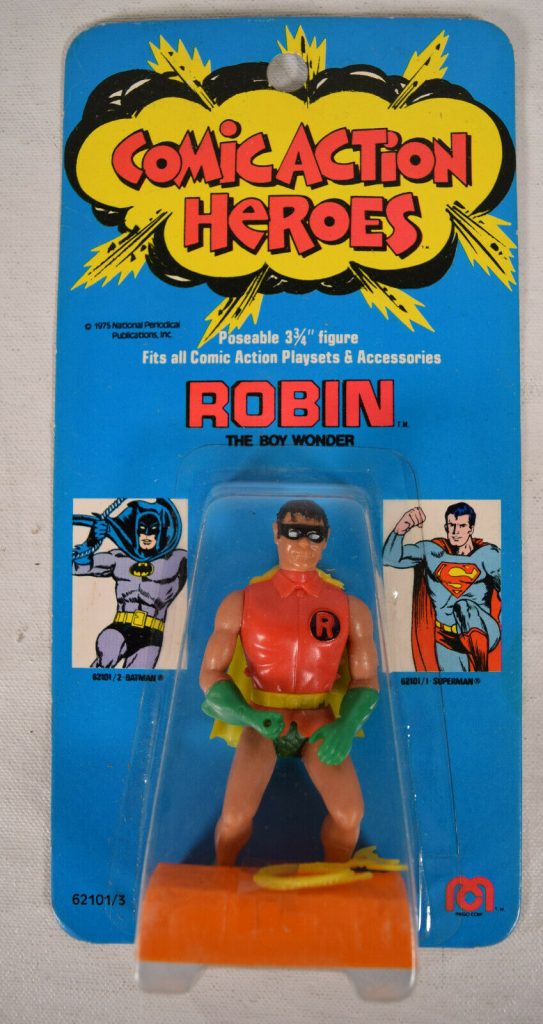 Alexandratos' point about Mego being cheap is also important, as it explains why so many of their toys were in this pose. If they'd already sculpted Batman and had to make Captain America, it made sense for Mego to reuse as many parts as possible and only make slight alterations as needed (read: it was all about saving money). Even Mego's non-superhero lines used those same parts, like their 1970s C.B. McHaul figures, which included a line of trucker-themed toys.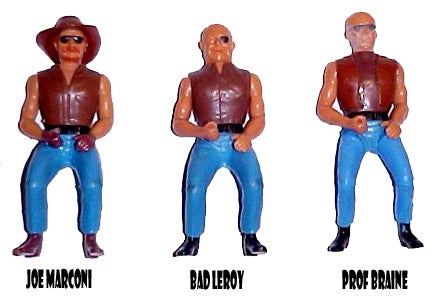 Action-figure-making advanced in the 1980s and 1990s — with more detailed, interesting sculpts — but a lot of toys still ended up in the jerk-off pose. As Alexandratos explains, these toys were trying to straddle the line between not looking stiff in the package, and also not having extreme poses that makes them hard to play with. Thus, a lot of them ended up looking like they were beating their meat, a la this 1990s Nightwing action figure from Kenner: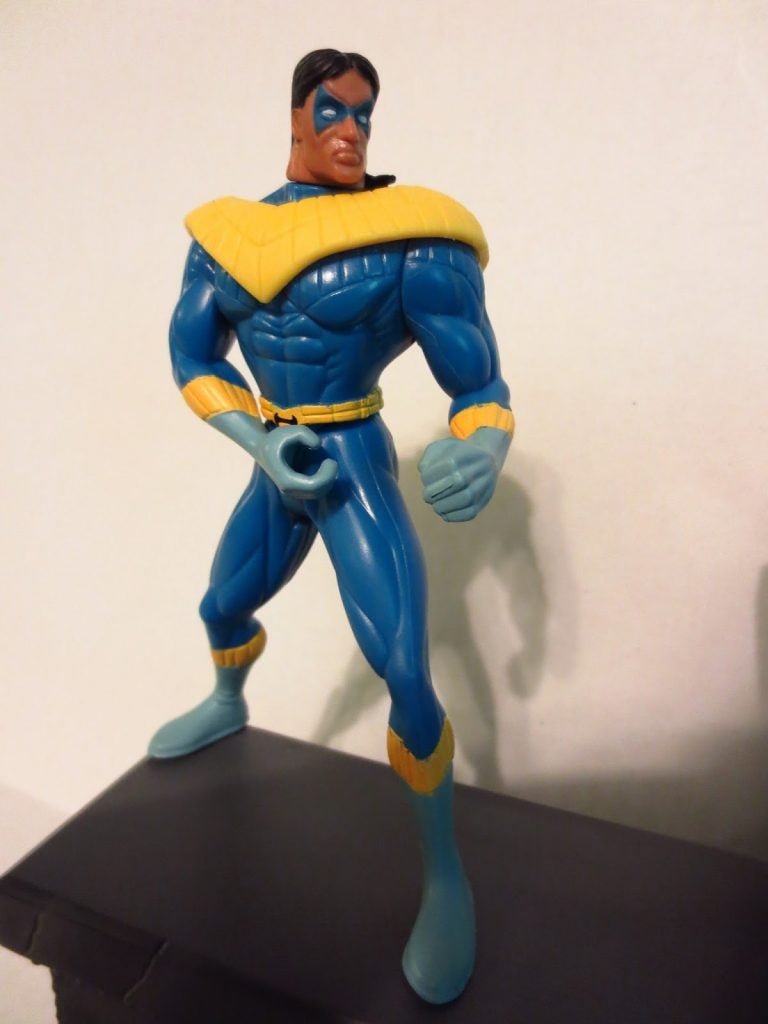 And this hockey-playing Ninja Turtle action figure: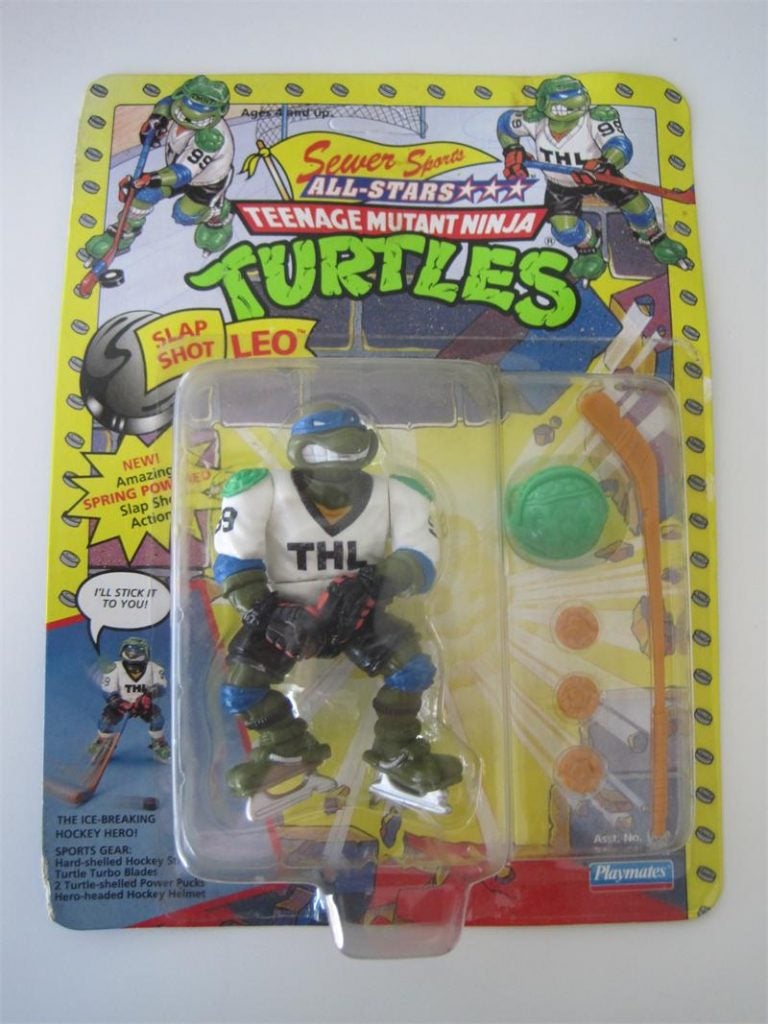 These kinds of poses are still very common today. Case in point, a recent Spider-Man action figure who seems to be having a lot of fun with his web-shooter: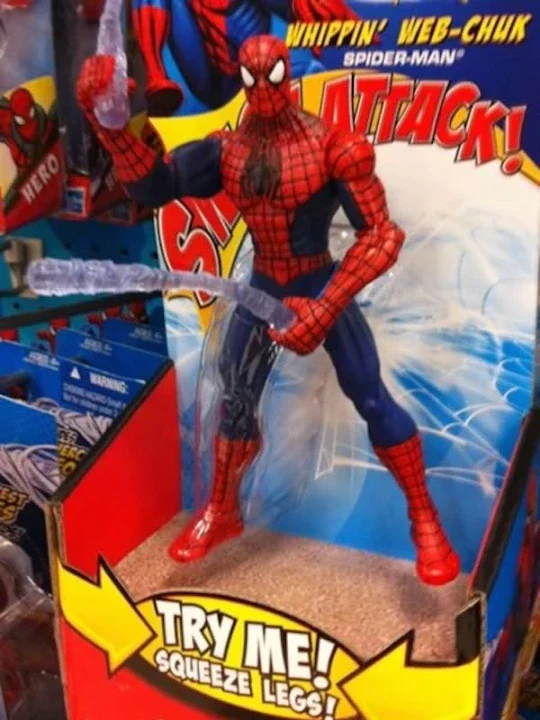 And this Star Wars toy, which appears to be training with much more than just a lightsaber:
While most of this comes down to basic action-posing, Alexandratos says that one more factor to consider is when a toy has an "action feature." Usually, action features are just simple kicking or punching — like Buzz Lightyear's famous "karate chop action." But when you combine spring-loaded arms with a hand that's meant to hold an accessory, all you have to do is remove the accessory and you'll have a toy that looks like he's spanking his monkey, like this WMAC Masters toy by Bandai.
So despite it being fun to imagine some irreverent toymaker pulling one over on the general public, all of this apparent choking of the chicken is really more about accessories, action-posing and action features. That said, there should be some extra care taken with particular toys. For example — and I'm looking at you, Disney — if you're releasing an action figure of a muscular, mostly-naked man, it's best not to make him look like he's screaming in ecstasy right in the toy aisle.