"Hello, hello, hello!!!" Perez Hilton beams in a sing-song-y greeting that's equal parts overconfident and socially awkward, before prompting me to keep my distance due to his asthmatic and diabetic 70-year-old mother, Teresita, who lives in the guest house of his $3 million West Hollywood home. Despite an ongoing pandemic and the first night of a 6 p.m. curfew following local protests over the murder of George Floyd, I'm impressed that Hilton doesn't cancel our backyard interview. Celebrity power moves like this, however, would have been more likely at his peak in the late aughts, when 14 million people a day visited PerezHilton.com, his groundbreaking gossip site, which made him as famous as the stars he ridiculed with nicknames like "Sluttyienna" (Sienna Miller); "Potato Head" (Rumer Willis); and "Maniston" (Jennifer Aniston). 
In doing so, Hilton pioneered a brand of post-millenium celebrity journalism that prioritized speed, volume and depredation, making him a multimillionaire in the process. But traffic to the site has steadily declined since 2010, when Hilton vowed to be nicer, thereby shrinking his income of several million dollars a year to a mere fraction of that today. 
I find Hilton seated at a patio table overlooking a one-lane swimming pool, unshaven with frosted tips, wearing a long sleeve, dark green Dickies shirt, gray pants and black Dr. Martens. The look is decidedly punk rock, but also construction chic. Or combat chic? Either way, it's chic, and not what I expect. In fact, most everything about Hilton is surprising. Charming self-deprecation betrays the "Queen of Mean" persona he cultivated in the 2000s, which, 15 years later, has left him isolated, strapped for cash and virtually friendless, resigned to the near-certainty that he'll never have a boyfriend again. 
Most gay men hate Perez Hilton, he admits, and if they don't, their friends likely do. All would agree, though, that he fundamentally changed the gossip game forever. "When we look back on the history of celebrity, there's going to be a huge pivot right around 2006, and Perez Hilton, for better or for worse, was responsible for it," explains Anne Helen Petersen, a senior culture writer for BuzzFeed, who says Hilton destabilized the relationship between celebrities, their publicists and the gossip publications that covered them, "forcing truly everyone to behave differently and adapt to the internet." The sheer volume of posts examining the rise and fall of famous people proved to be reflexive, Petersen notes, serving as both a detector of and catalyst for public disfavor.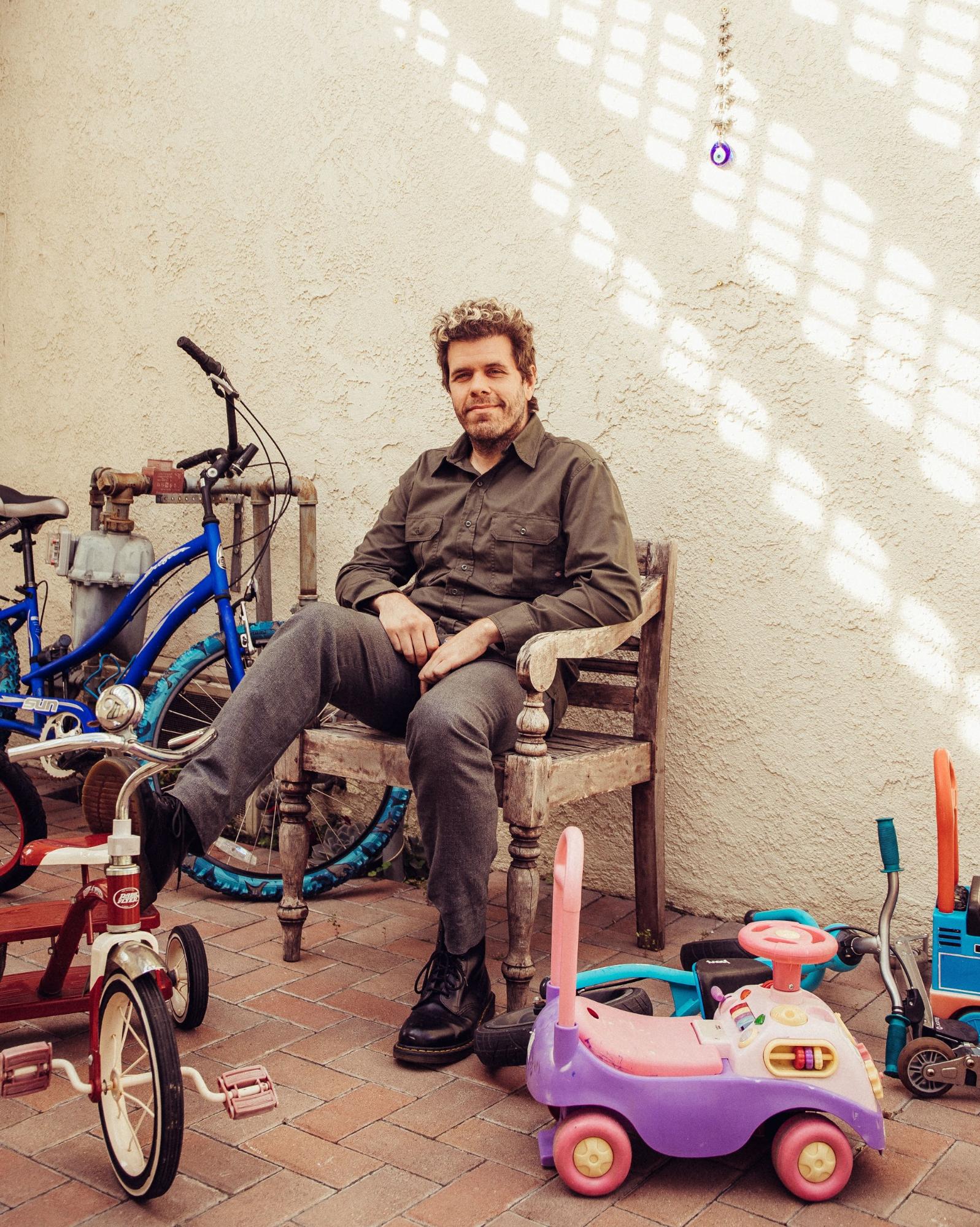 "Perez Hilton pioneered how to capitalize on the public's appetite for celebrity content in the online space," agrees Elizabeth Meyers Hendrickson, former entertainment editor for Glamour and Ladies Home Journal, now a digital media professor at the E.W. Scripps School of Journalism, explaining that Hilton infused his celebrity dishing with "crass one liners and sloppy MS Paint captioning of paparazzi pics," which was like "Mystery Science Theater for the celebrity-obsessed public."
It all, of course, made him the most hated man in Hollywood. Paparazzi speak of him with deep disdain to this day, including veteran celebrity photographer Giles Harrison, who tells me Hilton treated him and his colleagues with "complete and utter contempt," unapologetically stealing images and totally changing how small-time photographers (who couldn't afford to fight copyright lawsuits) made a living. "I made 20 grand back then for a non-exclusive [photo] of Britney Spears getting her nails done," Harrison tells me. "Now, I'm lucky if a shot like that earns me 500 bucks. I blame guys like Perez Hilton for that." 
And yet, such tactics are also what landed Hilton in this bucolic, Spanish colonial paradise, where Rosario, one of two nannies, escorts me past his three adorable children — Mario Jr., 7; Mia, 5; and Mayte, 2 — each born to a surrogate and an egg donor, close enough in resemblance to Hilton that the kids would look just like him. The siblings bicker in Spanish, the only language spoken in the house to ensure bilingual fluency (just as Hilton was raised by his Cuban parents in Miami), as they chomp down on mini bags of Doritos beside numerous kiddie cars in what looks to be the pit row at the Toddler Daytona 500. 
The pandemic has been particularly hard on the partner-less father of three. Overwhelmed by Zoom, the tech-obtuse Gen Xer frantically delegated homeschooling responsibilities to Rosario, Teresita et al weeks ago, after he "lost his mind" attempting to download and successfully print reams of elementary school homework. 
The not-quite 6-foot tall, blue-eyed 42-year-old is noticeably fit, having lost more than 70 pounds a decade ago, but he admits that quarantine has marked a regression into bad eating habits and he estimates that he's gained 25 pounds since March (though he doesn't own a scale). Yesterday, the caloric culprits were "a ton of chips" and "super large" portions of rice and beans. He hasn't properly worked out in months, either, but he isn't stressed about it, pledging that when this is all over, "I'll get right back to where I was," before pausing for a moment, seemingly paying homage to a thoroughly resolved matter. 
"I need the gym."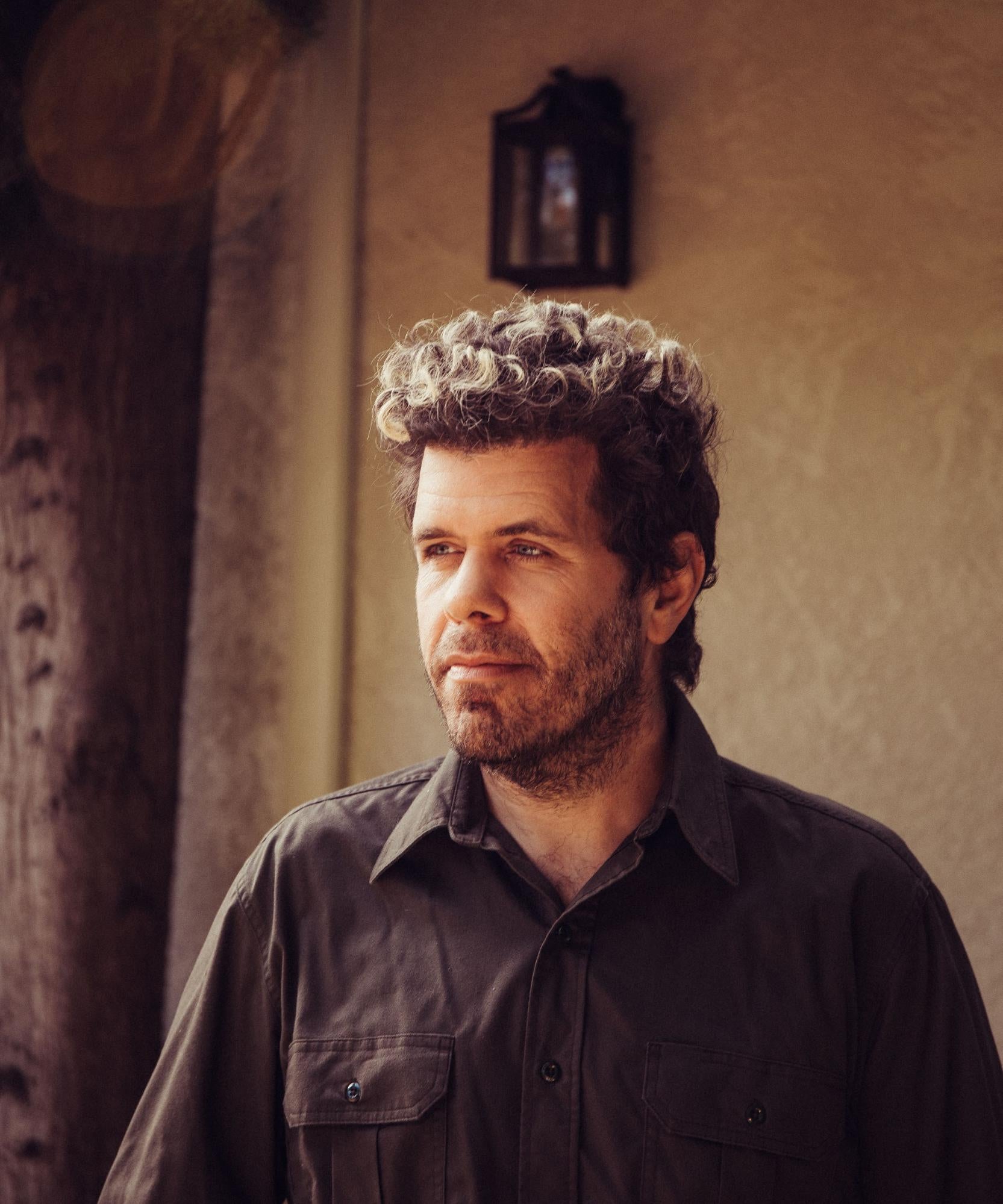 A shapeshifter inside and out, Hilton's actual name is Mario Armando Lavandeira (hence his namesake — Mario Jr.). The pseudonym is a play on "Paris Hilton" — with "Perez" symbolizing the gay Latino outsider, and "Hilton," mainstream Hollywood — which he adopted in 2004 when the New York Post sued him for originally naming his site PageSixSixSix after its iconic gossip column. Having an alias seemed especially prudent following death threats from Clay Aiken fans ("The Claymates"), who didn't appreciate Hilton referring to their idol as Clay "Gay-kin." (At the time, Aiken denied being gay.) 
Despite the pandemic, Hilton says he's never been busier, what with a podcast, two YouTube channels and a slate of social media platforms to update. The first thing he does in the morning when he opens his eyes at 5:15 a.m. is check TikTok, "just to wake me up and decompress," posting one of dozens of videos he keeps as drafts. 
There's also still PerezHilton.com to manage, though it's a decidedly kinder iteration of the mid-aughts version. In fact, it's now been 10 years since the pink-haired mudslinger underwent a dramatic face turn, vowing to no longer body shame female actors, scribble dicks on stolen paparazzi shots and nonchalantly eject not-yet-comfortably-gay celebs from the closet. "I always found him to be loathsome," says talent manager Stephen Hanks, whose clients once included Michael Vartan from the TV series Alias. "When Michael was dating Jennifer Garner, Perez would draw cum dripping off of celebrities' faces, many of whom were their friends. It was vile and disgusting, and so is he." 
His wake-up call was painful and humiliating, he writes in a forthcoming memoir, TMI: My Life in Scandal, to be released this fall. It all started at an afterparty for the 2009 MuchMusic Video Awards in Toronto, when Fergie of The Black Eyed Peas confronted him about repeatedly labelling her as "fugly" while lambasting the Peas' latest album. Next, Fergie's bandmate, will.i.am, approached Hilton outside of the venue, warning him never to write "blatantly rude" things about the group again, to which Hilton responded by calling will.i.am a "f*ggot." In response, the group's manager, Polo Molina, cold-cocked Hilton, knocking him to the floor. 
Kelly Clarkson, who was in Toronto for the MuchMusic Awards as well, predicted most celebs would be thrilled by the incident. "He's going to get a lot of flowers," she told Kiss Radio the next day. "I'm not talking about Perez, I mean the manager. What did you expect? You can't talk that much crap about people and not expect to take something on the chin." GLAAD was similarly unsympathetic, denouncing Hilton for dropping the rainbow F-bomb. "For someone in our own community to use a vulgar, anti-gay slur to attack another person, explaining it to be 'the worst possible thing that thug would ever want to hear,' is incredibly dangerous and feeds a climate of hatred and intolerance." 
Hilton sued Molina for battery and intentional infliction of emotional distress, seeking unspecified damages of more than $25,000. When he attempted to donate the settlement to the Matthew Shepard Foundation, the organization rejected the offer, explaining that "it would be inappropriate to benefit financially from circumstances in which anti-gay epithets were involved," a decision Hilton called "hypocritical." Nevertheless, he claims he was "much more compassionate" following the incident, despite continuing to trash Lily Allen as a "cheap ho," Miss USA Carrie Prejean as a "dumb bitch" and Mischa Barton as "Mushy Fartone."
Silencing yet another curfew alert on his phone, Hilton takes a breath and softens his voice to indicate heightened gravitas. "On the very last episode of The Oprah Winfrey Show — not the one at the United Center with Beyoncé — but the very, very last episode in front of a studio audience, she shared all of her greatest wisdom for an hour, or 44 minutes with commercials. One of the things she said that really stuck with me was, 'Just listen. The universe, or god, or whatever you want to call it, has all the answers. If you can't hear it, the universe will speak louder. And if you insist on ignoring it, the universe will eventually smack you upside the head.'
"I was literally smacked upside the head by The Black Eyed Peas manager, and then smacked again a few months later." 
In September 2010, Rutgers University student Tyler Clementi jumped from the George Washington Bridge after his roommate secretly filmed him kissing another man in their dorm. Within weeks, four additional bullied gay teens committed suicide, leading Dan Savage to launch the It Gets Better campaign. The day Savage announced it, Hilton contributed a heartfelt video of his own: 
The reaction to Hilton's teary video was swift and unyielding. In particular, he was lambasted for building an entire career based on harassing people and then having the nerve to preach empathy. Khloe Kardashian called Hilton her "personal bully" who had made her life "miserable." "Calling someone 'fugly' and a transvestite is totally uncalled for and a careless behavior of your voice," she explained, urging Hilton to "get better," himself. 
"I'd hate to be a suicidal gay teen and get the message that one day I'd turn into Perez Hilton," read one comment. "It gets better, until Perez Hilton outs you on his website," warned another. 
Hilton was "blindsided" by the hate-filled reactions, calling it an "aha moment" that "popped the bubble" he'd been living in. He was aware that some of his content had hurt people's feelings over the years, but says he simply never cared. "I realized for the first time that it wasn't just a handful of people who disliked what I did, but the overwhelming majority," he tells me.
The next day, he made a second video, explaining he was changing the way he wrote about celebrities and launching a series of snark-free websites devoted to pets (TeddyHilton), children (Perezitos), fashion (CocoPerez) and fitness (FitPerez). "I hope that I can do good and inspire people to make the world a better place," he pledged, again through tears. "I don't want to be a bully. It may have been who I was, at times, but it's definitely not who I'm going to be."
But many were skeptical of the abrupt 180 and questioned the authenticity of his mea culpa. And so, in October 2010, he sat down opposite Ellen DeGeneres to explain his planned transformation. (DeGeneres was skeptical, too, but "believed in giving people second chances" and allowed Hilton to say his piece.) "From now on, I really want to be part of the solution and not part of the problem," he vowed. "I'm no longer going the mean route by outing people, using nasty nicknames and doodling inappropriate things on photos."
"And you're not worried about losing money?" DeGeneres wondered. "Because you're going to lose money."
"It's definitely a concern, but I'm not motivated by money," he replied. (Hilton insists his advertisers hadn't threatened to pull funding for the site.) 
Today, he balks at reports that estimate his net worth at $32 million, explaining that while he's able to support his family and live a comfortable life, he couldn't afford a fourth child after spending the majority of his life's earnings to build a family. "Surrogacy cost me $200,000 per child, which I happily paid," he explains. "I stopped myself from having a fourth, which I wanted. My three kids depend on me now, as do my mother and sister, who all live off of what I make. I overspent this year, so I'm making a lot of changes." Which equates to canceling a private gym membership in favor of group fitness classes, ditching a meal-delivery service and uploading as many videos as he can to his pop-culture and family-centered YouTube channels, which he regards as therapeutic time with his only real friends. 
"I love going live on YouTube because it's one of the few times in the day that I get to be alone with my fram," he tells me. "I'm cheap now; my old therapist is $150 an hour. I make that in less than an hour on YouTube and get the same restorative benefits." 
The "fram" extends well beyond his mom and kids, encompassing all 400,000 of his YouTube followers, too ("they're the ones who really get me," he says). Like Oprah gleefully informing her audience that there's something under their seats, Hilton regularly employs daytime TV tropes to maintain the fram's engagement. Many videos begin with him surprising his children with presents, the drama stemming from their reactions (or lack thereof). For example, when Mia was nonplussed by a wooden meerkat wrapped in native blankets that Hilton brought back from his trip to Africa in January, he filmed a follow-up video four days later. "When I brought you back the presents from Africa, you were very unappreciative and that hurt my feelings," he scolds the confused five-year-old. 
Hilton is unbothered by criticism that he broadcasts minors who are too young to consent, explaining he's "super selective" with what he chooses to post. "I love to give the impression that everything is on the table, but that's just not true," he says. 
In a good month, though, YouTube only earns him $4,000, so he augments his income by filming personalized videos on Cameo for $90 a pop. If anything, he insists he's only on YouTube (and TikTok, for that matter) because the steady release of content might lead to bigger things, referencing his late friend Joan Rivers, whom he calls his "greatest inspiration." 
"The biggest absolvetion [sic] of sin is massive success," he says, leaning in for emphasis, social distancing be damned. "Meaning, in the next three to five years, if I get booked on a sitcom and it becomes an enormous hit — I'm talking Modern Family or Glee in its heyday — that would change people's perception of me and men would start sliding into my DMs. I truly believe that there is someone out there for me. I've built up a guard to protect myself, which may be one of the reasons why I haven't had sex since 2016. Don't get me wrong, I'm not sad about that, because I masturbate daily and thoroughly enjoy it because it's quick. But look at Andy Cohen, who gets so much action just because he's on TV. Hopefully, somebody will be watching one of my YouTube videos and think, Maybe I should give Perez his own show. So yeah, I'm playing the long game."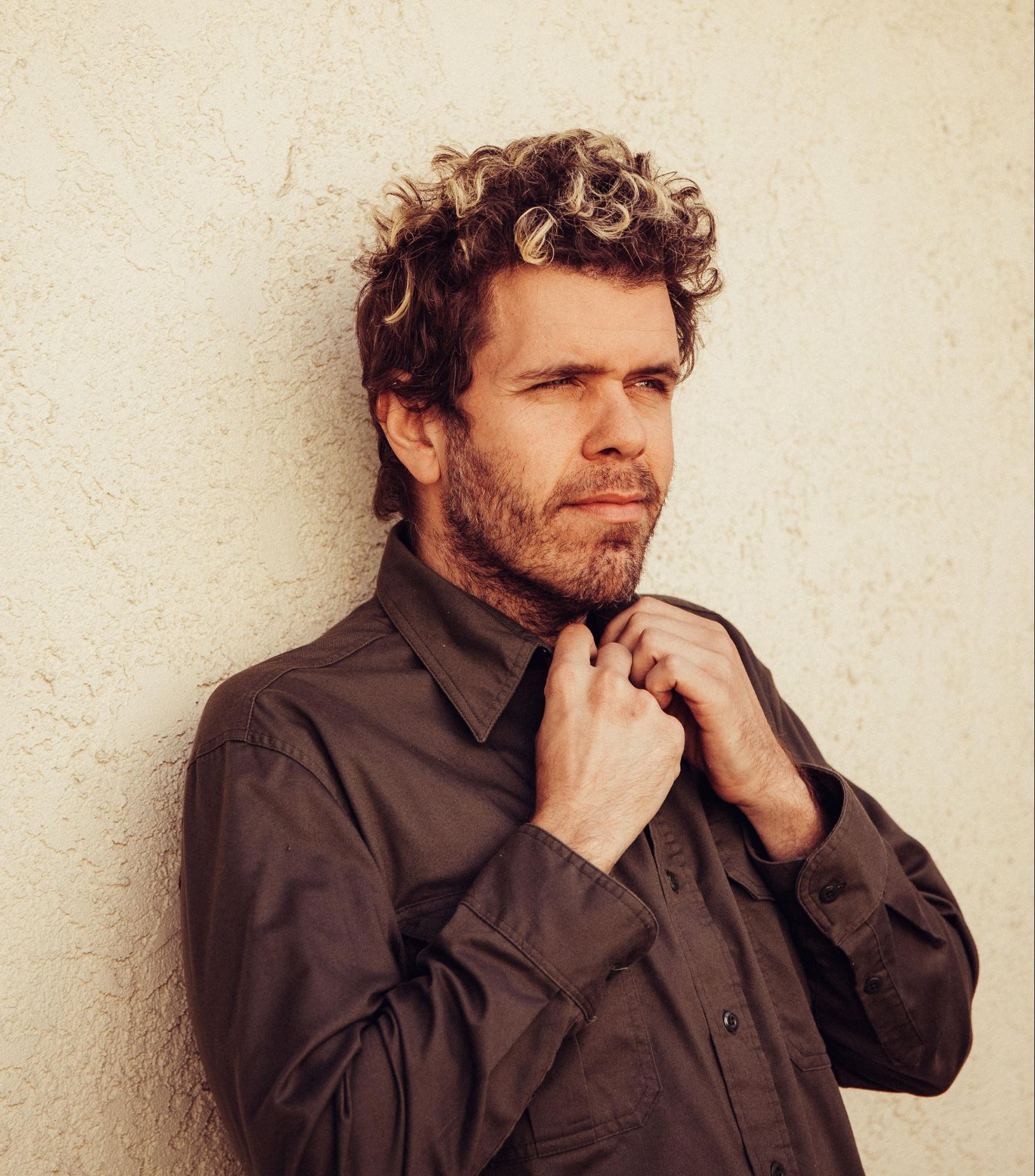 That game began on March 23, 1978, when he was born to Cuban parents (a grocer and wallpaper salesman), in a low-income suburban neighborhood of Miami. He attended a strict Jesuit all-boys school, where bullies harassed him with back-fat pinches and nicknames like Elvis (because his hair was big and poofy) and "Barf" (after the fat dog-like character in Spaceballs). All in all, it made Hilton quiet and introverted, and when school finished for the day, he'd go straight home to sit on his bed and eat junk food and watch Oprah. 
"I think of that bedroom as the backdrop for my childhood," he writes in his memoir. "The beige wallpaper, the wooden furniture, the blue tiles in my bathroom. And, of course, the TV. Together, with mom's Spanish-language gossip magazines, it became my only window out onto the world."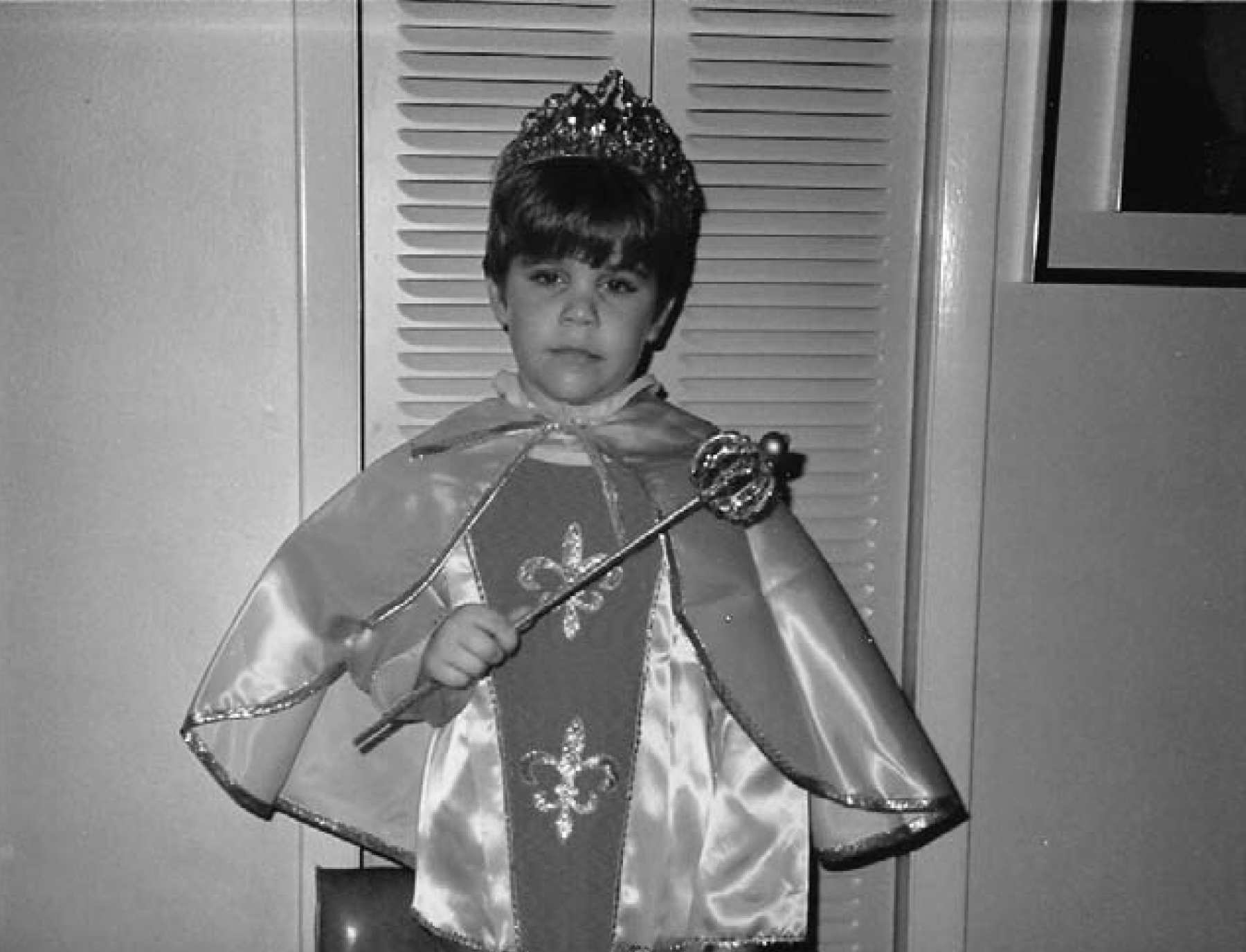 In 1996, Hilton moved to New York City to begin studying acting at NYU on a scholarship. Friends describe him as "grasping at anything to be famous and get his name on a marquee, any marquee." Others remember a quiet, socially awkward theater nerd who looked and acted like an outsider. "Mario wasn't a controversial figure in college," recalls classmate Shira Podolsky, who says she never viewed Hilton as nefarious. "In hindsight, I saw him more as somebody who was trying to find his footing and realized he was good at gossiping, so he ran in that direction and didn't think about the consequences."
Another friend and collaborator, who asked to remain anonymous, recalls NYU-era Hilton as being "not that talented" and "someone who enjoyed outing people," which was "very traumatic" to a close friend of his. "There's no center there, no moral core," he says. (Hilton insists he never outed anyone in college: "How would I even go about that?!?! I didn't have a blog, and there was no social media in the 1990s.")
After graduating in 2000, Hilton booked a small role on Season Three of The Sopranos, playing an organizer of a Jewel benefit concert who is robbed at gunpoint by Christopher Moltisanti. Two years later, he illegally sublet his NYC apartment and moved to Hollywood with a dream of landing a part on a sitcom, but ended up as a junior publicist for a small PR agency and a publication manager for GLAAD, where he was reprimanded for pinning seminude cutouts of men on the walls of his cubicle.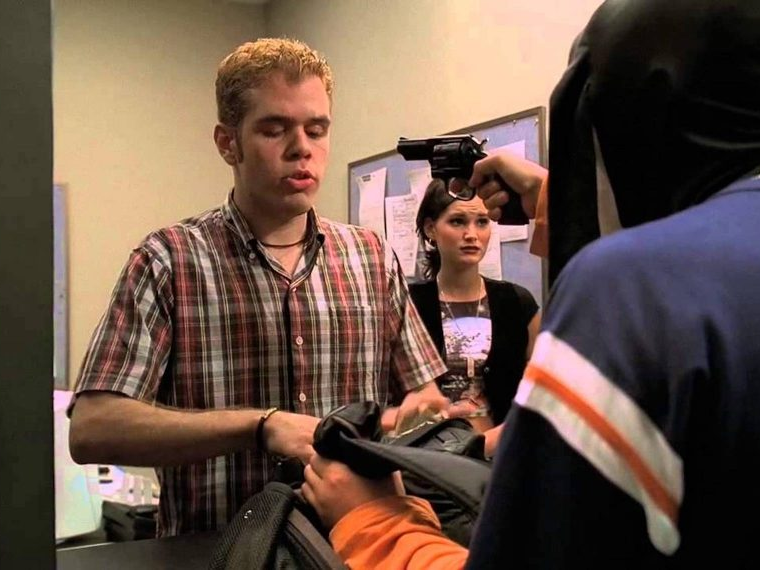 Shortly thereafter, Hilton was cast as a contestant on a VH1 weight loss special, From Flab to Fab, on which he lost 45 pounds, 12 percent body fat and 21 inches. Bryan Hale, the show's creator, recalls casting Hilton because he was "an annoying character with an inflated ego" that he thought would make for good television. "Mario needed desperately to be the center of attention and would get under the skin of the trainers and other participants, who absolutely hated him," Hale explains, adding that by the end of the shoot, both the show's contestants and crew members refused to be around him.
"He didn't mind cutting corners and didn't have any moral compunction about why that would be wrong," Hale continues. To that end, after losing the first weigh-in but then miraculously shedding 12 pounds in four weeks to win the second, the producers suspected Hilton of taking laxatives to accelerate his weight loss, evidenced by him shitting on the studio floor one day. (While Hilton admits to "losing himself" on set, he denies it had anything to do with laxatives, explaining incontinence to be a lifelong, regular occurrence. "I shat myself just last week on a walk after eating a ton of banana chips," he tells me.) 
All of which is to say, Hale wasn't surprised in the least to see Hilton's name pop up again the following year, when The Insider dubbed PageSixSixSix "Hollywood's most hated website." "It was always about what Mario felt would be to his benefit, no matter if he broke the rules or really pissed off people," Hale explains. 
Shortly after rebranding as PerezHilton.com in 2005, the entire site crashed when Hilton published vacation photos of Brad Pitt and Angelina Jolie, who had recently gone public with their relationship. A journalist friend of Hilton's, who worked for a celebrity gossip magazine in the U.K., leaked them to Hilton, since his own magazine had been outbid for them. Hilton published the images before anyone else, giving the couple the nickname "Brangelina," a global scoop. "Suddenly, all the magazines wanted to write about me," Hilton recalls, explaining that his traffic rose dramatically overnight. 
With Hilton's new persona in place, he began working out of a Coffee Bean near his West Hollywood apartment, during which time he says the site "went from bitchy to nasty." The apex of his fame, in 2007, coincided with what he calls "the Year of the Girl Gone Wild," which included Lindsay Lohan going to three different rehabs; Kim Kardashian's leaked sex tape; Britney Spears shaving her head; and Nicole Richie arrested on suspicion of driving under the influence of alcohol, marijuana and Vicodin. Richie explained she had "a thousand reasons" to want to hurt Hilton, who had nicknamed her "Zombie Hands" and "Baby Zahara" because she reminded him of Angelina Jolie's adopted child.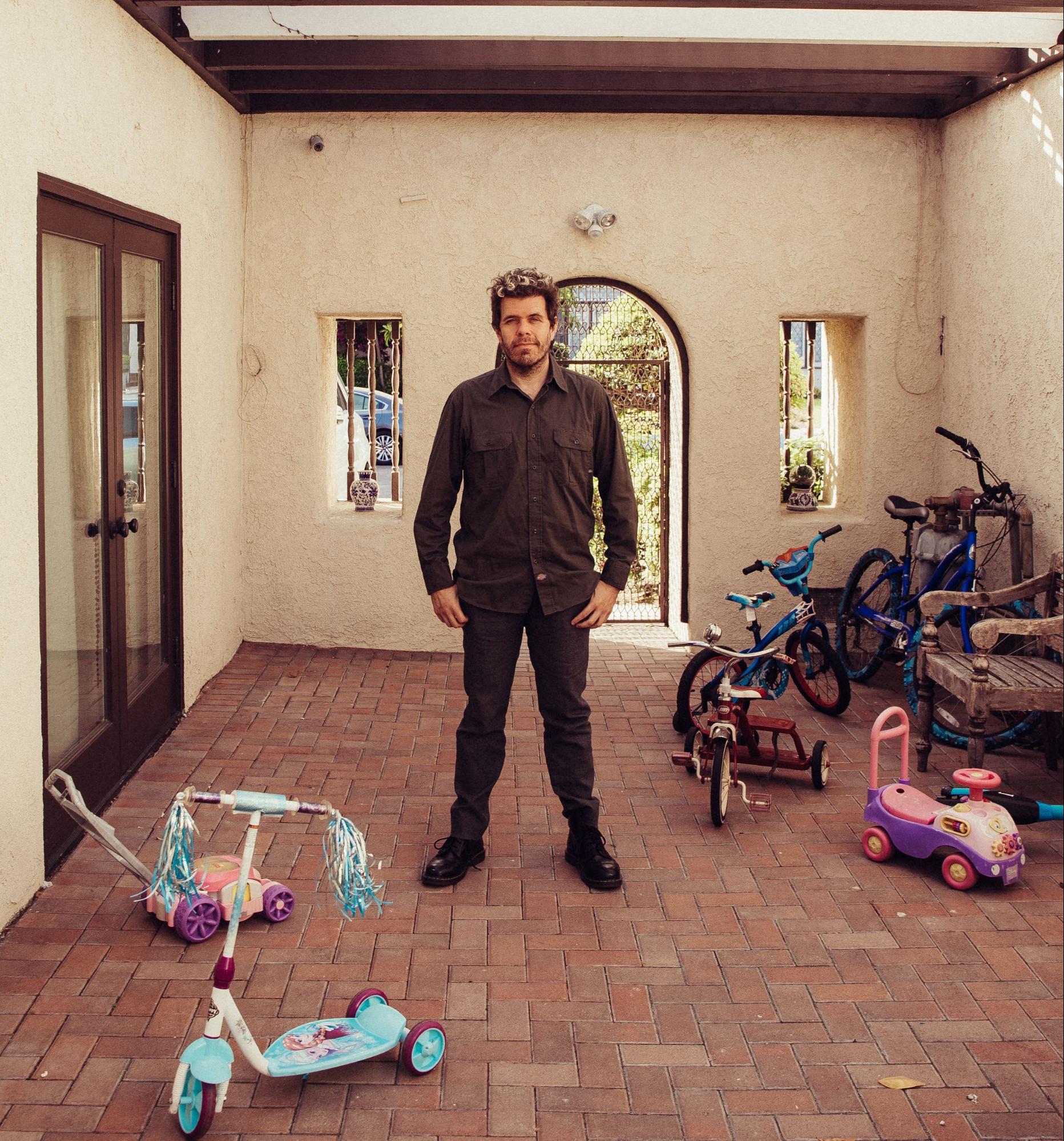 "[Richie] was a waste of space," Hilton says, "and would storm into the Coffee Bean & Tea Leaf and scream, 'You're so fucking mean!,' making everyone else turn and stare." Paris Hilton had begun hanging out with him a lot that year, too, leading to accusations of her using him for positive press coverage. "Duh," Perez says of the parasitic, symbiotic relationship. "I used her right back." 
Hilton likens his website during those years to "a real-life soap opera, broadcasted in real time," particularly concerning his coverage of Lohan and Spears. Another plotline that consistently drove traffic was outing celebrities, and Hilton urged readers to contact him with intimate stories about Neil Patrick Harris in an effort to get him to come out, which he did in November 2006. Hilton then shifted his attention to NSYNC's Lance Bass, turning up the heat in summer 2006 by posting pictures of Bass traveling with then-boyfriend Reichen Lehmkuhl. (Bass came out weeks later, specifically citing Hilton as "destroying" his mental health.) 
"It upsets me that people think what I'm doing is a bad thing," Hilton told Access Hollywood, explaining, "If you know something to be a fact, why not report it?"
Hilton's reasoning for outing celebs back then, he tells me, is that he and his friends were already talking about them in private, and his readers were also his friends — therefore, in his estimation, he was just having a conversation with friends online. His defense of leaking a sex tape of Milk screenwriter Dustin Lance Black is similarly suspect. "I posted videos like that all the time, and had no responsibility to protect Black just because he was gay," he says. And yet, veteran gay journalist Jeremy Kinser, who calls Hilton "deep down, a genuine, good guy," explains it was a "pivotal moment in Perez's career, when the gay community really turned on him. The Advocate put him on the cover not long after that, and Dustin's legions of fans bombarded them with hate mail."
"I had HUNDREDS of phone calls from angry readers and had to release an explanatory video in response," says Jon Barrett, the Advocate's editor-in-chief at the time, who maintains the incident eclipsed everything else about Hilton in his memory. 
Hilton now regrets leaking Black's sex tape because he no longer feels comfortable sharing private videos and images of celebs, and happily offers examples of this restraint. "There was an incident last month when Dustin Lance Black's husband, Tom Daley, was [allegedly] videotaped kissing a 16-year-old boy," he tells me. "I reported it, but old me would've shared the video across social media and my website. I resisted because I don't think it's appropriate anymore, and I now realize that you shouldn't say everything you think or see. But in 2007, I would have absolutely shared that video." 
Along these lines, Hilton has since made direct amends to Black, Aiken and Bass. "I carry with me deep shame about this and wish I could go back in time and do things differently," he says. "I regret outing people and being downright cruel toward the people I considered the villains of my soap opera, like Christina Aguilera."
If he had played nice more, he believes he wouldn't still be paying for "a lot of the shitty things I did," lamenting that young people won't let him "escape from the jail cell that is my past." Indeed, 10 years later, a new generation also actively deplores Hilton, with 225,000 Gen Zers recently signing a petition to ban him from TikTok after he criticized 15-year-old Charli D'Amelio for dancing in a bikini to suggestive lyrics. 
Hilton, however, stands by the comment, defending it as no different than what any parent would think. "She's a 15-year-old girl dancing in a bikini to a song with lyrics that go, 'I can't take big dick, but I'll suck on it.' I just wondered if it was appropriate."

But that's exactly the point, TikTokers say — despite being old enough to be their dads, Hilton is most definitely not. "He violates community guidelines every week," says 19-year-old Prana Castallian, who calls Hilton "the most hated person among my generation," and signed the petition after watching TikTok videos in which Hilton pretends to masturbate to a teenager, wears a gimp mask while half naked, and comments on the post of a minor saying that she made him hard. 
Back on Hilton's patio, I wonder how the threat of being canceled on TikTok, and cancel culture in general, sits with him given that he likely never would have gained such popularity doing what he once did now. He waves off the suggestion, explaining himself to be "cancel-proof." "I'm not Reese Witherspoon, whose bankability is intrinsically tied to her likability," he responds. "The opposite is true with me. For the longest time, most people didn't like me and that really served me." 
"Experiencing all this negativity throughout my career has taught me how to handle it," he continues. "I don't have to be liked to be liked, and it's never about me anyway. I'm just a conduit for people's interest in celebrities."
To Castallian and others, Hilton says the answer is simple: Just block him. 
"But this is why I love cancel culture: They won't block me. They'll just continue to whine about me, increasing engagement with my videos and helping my account to grow." In fact, over the last week, he's gained 160,000 TikTok followers, which he calls "a testament to what I was able to accomplish throughout my career." 
"I'm thankful that 16 years later, I'm still here, and still being asked to be on television," he adds. "Charli D'Amelio isn't going to be around in five years, but Cher's always gonna be Cher, Dolly's always gonna be Dolly and I'm always gonna have a career. Because I'm Perez fucking Hilton."