How do you know when a hot trend is past its prime? The hottest and horniest people on reality TV are supporting the style. Alas, it's now time to say goodbye to the all-white sneaker — and we have Harry Jowsey and his boyfriend dick to blame.
Netflix's latest dating show Too Hot to Handle follows a cohort of conventionally attractive singles made in an Abercrombie factory. They're all sexed-up but unable to hook up: If they break their forced chastity, $100,000 is at stake. The show, a dollar-store Love Island, follows a group of chiseled torsos and toned butts in Primark's latest skimpy bathing suits, scalloped T-shirts and shitty footwear as they whine and groan in a resort. The only thing getting down and dirty for this cast are their all-white sneakers.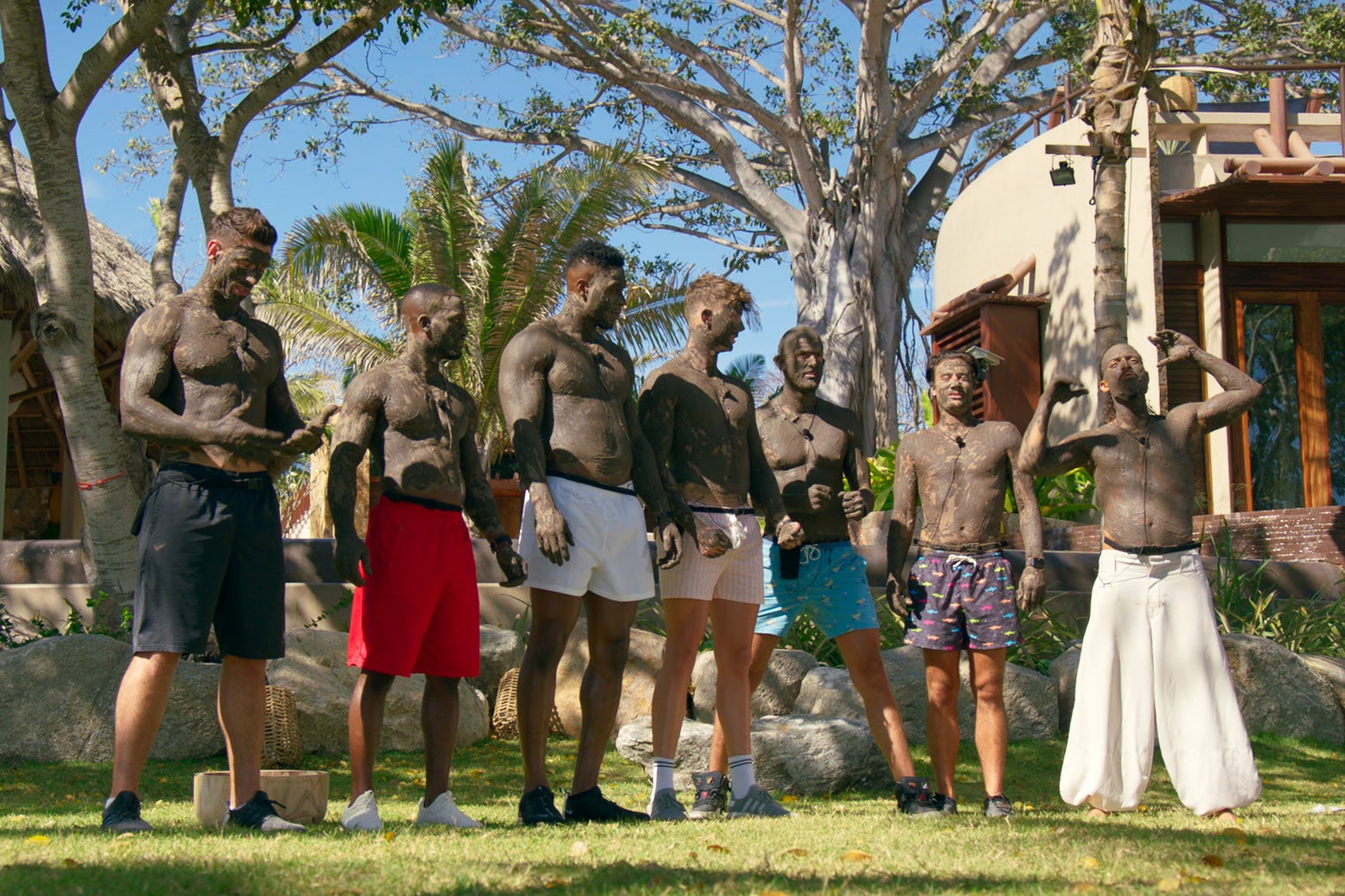 Harry, the tall Aussie, loves a pair of black skinny jeans and white kicks:
Not to be outdone, chiseled Brit David Birtwistle is known to rock white sneakers with khaki shorts:
Even the ladies are lusting after white rubbers. Canadian Francesca Farago, representation for all girls who know they're hot, recently paired white shoes with a string bikini and black crop top:
It goes on.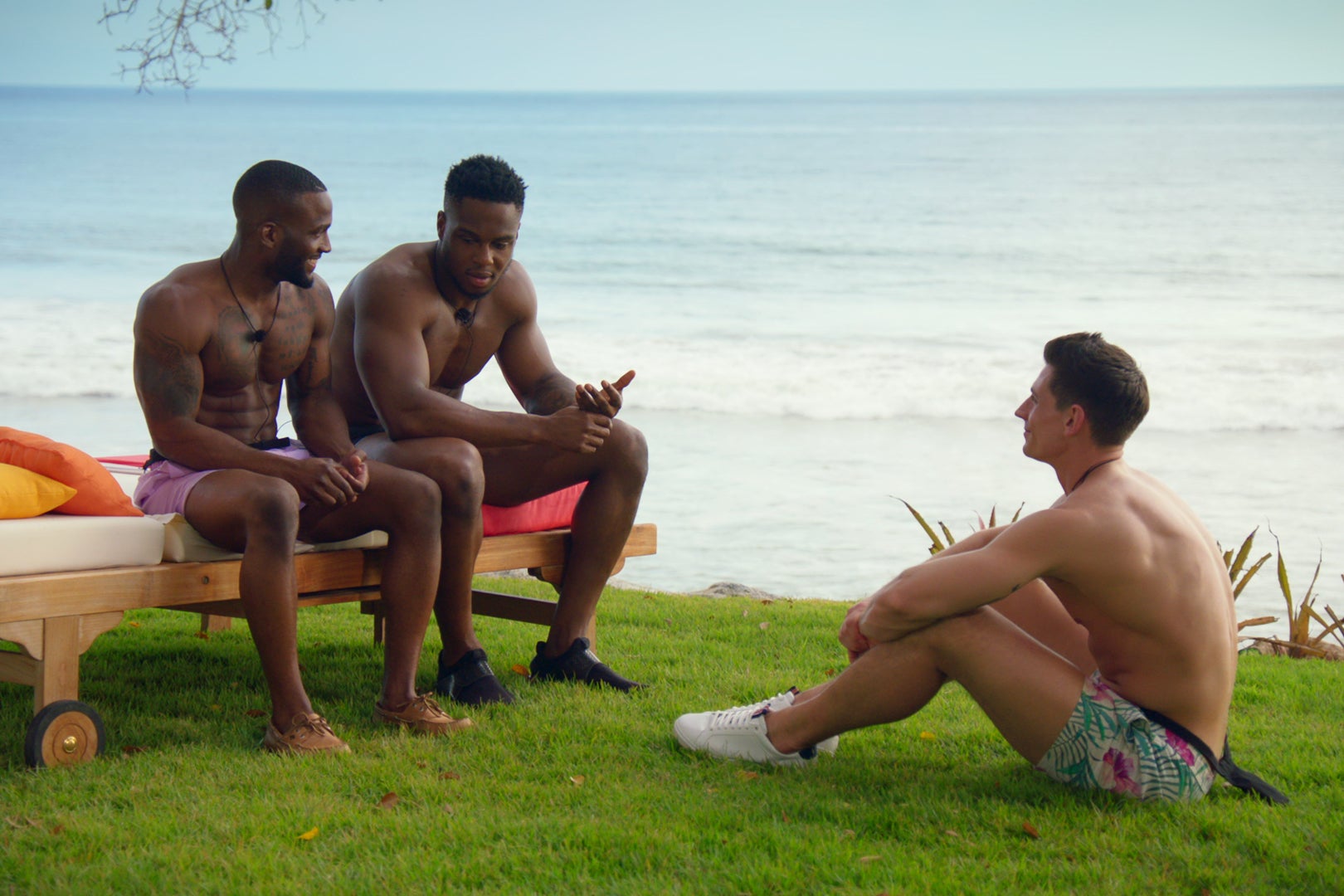 Just look at this cast photo. Harry's, David's and Sharron Townsend's sexual slates are as clean as their sneakers.
Now before you question my fashion cred (which, please do!), I'm not talking about Nike Air Force 1s, Comme des Garçons Converse All-Stars, Adidas Stan Smiths or even those obnoxiously chunky Balenciaga Triple S Airs that can't make it through one hour at a rainy music festival.
I'm speaking, of course, about those faux-leather fuckboi shoes you find on the feet of obnoxious men still wearing skinny jeans and vaping outside Santa Monica bars. Guys who consider Scott Disick a style icon.
There was a time when the white sneaker was cool. Starting the early 2010s, white slip-on and checkered Vans quickly broke away from the fashion sneaker revival. They were the hipper alternative to Sperrys and dress loafers in the no-show socks era. Like high white socks, cross-body bags and even tucked-in shirts, the current affinity for white sneakers can largely be attributed to skater and street styles.
As is the rule of fashion, high-end brands like Maison Margiela (better known today for a notorious pair of "cum shoes") and Tretorn introduced luxury white sneakers. They trickled down to Brooklyn hipsters, Gen Z skater boys who don't skate and, finally, obnoxious frat bros who go won't go out unless there's bottle service.
Let's be real, no one needs new shoes right now. But if you ever leave home again and you need a fresh pair, stick to high tops or New Balance's classic runners. Because whenever a style trend filters down to this most basic male archetype that makes up much of reality TV, the allure is over. First, the Vanderpump Rules boys ruined Zara button-downs (co-opted from the gays!). Then, ill-advised beards on Love Is Blind made us wish we were back in the pods. Now, sadly, it's bright sneakers on Too Hot to Handle. And the only thing that gets fucked on the show is my ability to wear white kicks again.