By now it's commonly accepted that while 2016 was bad, 2017 was worse and 2018 will see the final collapse of the social order. But every cloud has a silver lining, and every shitstorm has rays of light that pierce the canopy of turdage blocking out the sun. Living in the dumbest possible timeline means that every now and then, the dumb stuff gets so dumb it transcends this whole dumb reality (or dumb simulation) to emerge as something worthwhile — even smart. It breaks the narrative of 2017 as monolithically horrible, suggesting a glimmer of another, better world, so close we can actually taste it.
We may never break through to the other side of history. (Which, I know, is a bummer.) Still, we can take a short break from fighting this cruel tide and construct the tale of a different year, one without Trump and mass shootings and hurricanes. It begins in the wee hours of January 1, when a prankster altered L.A.'s iconic Hollywood sign to read "Hollyweed." Presumably an homage to an identical gag played some 40 years prior, the Hollyweed incident was like a beacon of hope guiding us into an unstable future. As the age of cannabis prohibition drew to a close, the tantalizing possibilities of emptied prisons and a chilled-out citizenry danced before our very eyes. Utopia awaited us.
It couldn't last, of course. "Pharma douche" Martin Shkreli and community theater actor Milo Yiannopoulos were scheduled to speak at the University of California, Davis, within two weeks. The good, decent, anti-2017 people on campus didn't cave, however, and got the event shut down. On top of that — miracle of miracles — Shkreli caught some dog poop with his face.
https://twitter.com/Captain_Hooks/status/820145826139734016
Darkness and depression fell. It was difficult, after inaugurating a sausage casing full of dead hamsters as president, to turn our faces toward the light. At best, we organized millions to demand competence; we were energized by protest, yet already exhausted from the fight, unsure how to carry on. Basically the only spot of joy was Jordan Peele's chilling directorial debut, Get Out. (Honorable mention to the guy who created a Tinder clone with himself as the one available man on the app.)
Then, as often happens when we nearly succumb to despair, the children saved us.
Springtime brought a great sense of renewal and potential: First, a teen named Carter Wilkerson from Reno, Nevada, deftly gamed Brand Twitter to become a viral star and secure a year's supply of free chicken nuggets from Wendy's, all while toppling the undeserving Oscars selfie to claim the honor of the most-retweeted tweet. Although forcing the fast-food franchise to bring back the "spicy" variant of their processed chicken shapes might have been the nobler move, one couldn't deny the populist appeal of this quixotic journey toward greasy bliss, and we all cheered him on. In the midst of this, we still somehow found time to obsess over the livestreamed birth of a giraffe.
April also gave us Damn, the untouchable opus from Kendrick Lamar, who continues to defy all assumptions about music by leveling up with every release. From the first bars, he cuts through culture like it's butter, severing old associations and knitting new ones. Resonant as it was for 2017, the album remained an escape, and just when you thought there was nothing more pure, Kendrick's mom weighed in with the perfect mom text:
Not long after most of us got hooked on the solid, humanist sounds of Damn, a different subset of "music" "fans" showed up to the Bahamas for Fyre Festival, a supposed Coachella of the Caribbean, only to realize that Instagram models had tricked them into paying a scam artist thousands of dollars in order to survive as a refugee for a weekend. Rich brats paying an appropriate price for their unwavering belief that infinite luxury is their birthright? How lucky we were to witness this cataclysmic fraud of frauds.
https://twitter.com/MattHalfhill/status/857828241234460672
Soon after, fidget spinners captured our nation's attention. Theoretically a toy for kids, the whirling gizmos proved so cheap, popular and plentiful that before long you could buy one at any bodega counter, where they were displayed right next to the lighters. Fitting that as we traversed a political landscape where almost any news could be opportunistically labeled a "distraction," Americans focused on an object designed to divert, to suck our sight into a colorful vortex. A wholesome way to turn your brain off.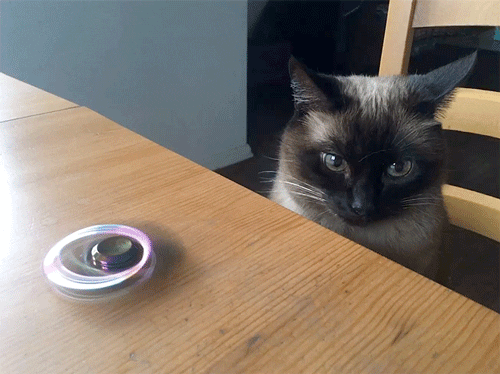 June ushered in Beyoncé and Jay Z's twins, Rumi and Sir, as well as Patty Jenkins' well-received Wonder Woman, starring Gal Gadot — the two events accounted for the most significant supersaturation of the phrase "Yas Queen" since millennial campaign staffers had control of Hillary Clinton's Twitter account. Scientists detected gravitational waves for the third time, from a merger of black holes 3 billion light-years away, simultaneously confirming humankind's talent for mapping the universe and the fact that none of what we do actually matters! But try telling that to people in the Bay area, who went wild with the fireworks when the Golden State Warriors crushed the Cleveland Cavaliers in five games in the NBA Finals, refusing to blow a 3–1 lead two years in a row.
Speaking of upsets, "Despacito" replaced Justin Bieber's "Sorry" as the most-streamed song ever in July, since it's ideal for sitting and sweating in beach traffic; foul-mouthed White House communications director Anthony Scaramucci managed the ouster of chief-of-staff Reince Priebus — then, in a stroke of genius, got himself fired too, spending a grand total of 11 days on the job. Snapchat's animated dancing hot dog captured our hearts and faded away in about a week.
August continued the trend of transient change with a solar eclipse that way too many people stared at directly, and honestly, who could blame them? Blindness was generally preferable to reading the news at that point. Unless, that is, we were reading highlights of the jury-selection process for Martin Shkreli's security fraud trial. "He kind of looks like a dick," said Juror №144. From the dog-poop attack to his conviction, Marty's misfortunes were sweet balms to us in 2017.
As was this suicidal security robot, who briefly allayed any fears of the Singularity.
Inspiration followed as the weather cooled off and we dragged our grills into the garage: There was the extremely drunk man who successfully swam across the Hoover Dam after partying for 37 hours straight — thought to be the only person to ever survive such a swim — and said "I don't have any regrets," despite being fined $330. Equally compelling was the case of an 186-year-old tortoise named Jonathan, the oldest creature on land, who turned out to be in a long-term gay relationship with another tortoise that everyone had naively assumed to be female. Kazuo Ishiguro won the Nobel Prize for Literature, ensuring Philip Roth will stay alive through 2018, if purely out of spite, which I find funny.
We entered the home stretch of this cursed annum wishing there had been another 50 episodes of Twin Peaks: The Return instead of a bad second season of Stranger Things, mainly because there's little cooler than David Lynch not giving a shit and shouting deafly on premium cable. We had to make do with a long-overdue comeback for Curb Your Enthusiasm and Larry David. The Snowman, arguably the worst movie of the year, paid its way into the pantheon of utter crap with a marketing campaign that fueled an outstanding meme — one that could stand toe-to-toe with other titans of this era, including Mocking Spongebob, Salt Bae, Blinking White Guy and Roll Safe, albeit with less juicy backstory than the now-legendary Distracted Boyfriend stock photo.
As 2017 at last drew to a close, we kept on doing what seemed right, whether that was stuffing our faces with potato chips or sexually objectifying Tony the Tiger. We cackled over the alt-right choosing Papa John's as their official pizza — a self-own for the ages. We celebrated the death of Charles Manson and confused him with Marilyn Manson, perhaps deliberately. We read romance novels, played dumb phone games and took thousands of pictures of our cats and dogs. We debated the Flamin' Hot Cheetos Thanksgiving Turkey and bought hideous Christmas trees. We regretted some of our viewing and listening habits, but not sparing 10 minutes for that Black Thought freestyle. And we revelled in the most upsetting garbage our internet friends forced us to look at.
Did any of this stuff hint at salvation?
Some normalcy at the end of a long, slimy tunnel?
Doubtful.
A lot of it proves just how fucked we are as a species and a civilization. Even so, much of it provides a measure of sanity that may just get you through the next day. When everything you know and love is burning, you save what you can from the flames.