'Twas the night before Christmas, when all through the house
Not a creature was stirring, not even a mouse;
The stockings were hung by the chimney with care,
In hopes that St. Nicholas soon would be there…
I've been entertaining for 45 years. I started out as a professional clown, but when it came to Christmas time, I started to feel out of place. I'm 4-foot-7, and I wanted to utilize my size for the season, so that's when the wife and I made some costumes and I became Snappy the Elf. Next thing I know, I began working with Santa Claus, and I got hired by this company, Santa & Co. I've been there ever since.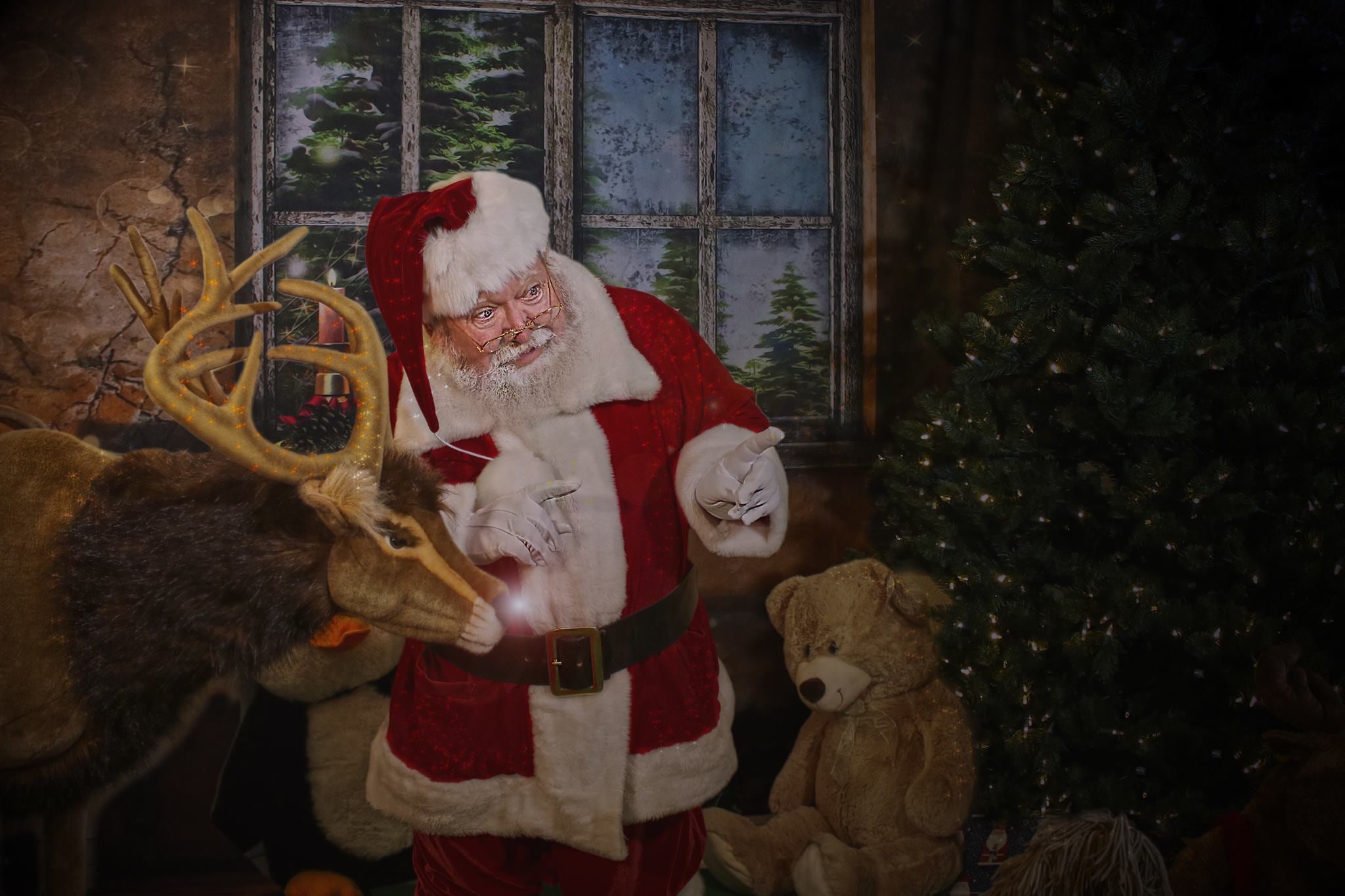 I've stuck with it all this time because I love making people happy. I love entertaining children, but I also love to see adults really believe there's such a thing as an elf — adults who really get into the spirit. It happens to me on occasion where someone will stop me in the street and they'll say, "Snappy!" They remember my elf name because they've seen me at their parties and events over the past 30 years. That's really something special to me, I love it.
When what to my wondering eyes did appear,
But a miniature sleigh and eight tiny reindeer,
With a little old driver so lively and quick,
I knew in a moment he must be St. Nick.
We have something called Little People of America — it's an organization for people under 4-foot-10 — and every year we have our annual Christmas party, it's all children and adults who are little people. Well, every year they've always had an average-sized Santa, and a lot of the children were afraid of him. He'd come in with a boisterous "ho ho ho!" and the kids were really scared of him — which, of course, happens with lots of young children in malls and schools and daycares, too.
This always bothered me. But after reading A Visit from St. Nicholas by Clement Clarke Moore [better known as Twas the Night Before Christmas, excerpted throughout] — I got this idea in my head that I could be a little Santa. I spoke to the Santa that I used to work for at Santa & Co., and he didn't think it'd be appropriate to have a little Santa. After another owner took over, though, I came to him and said, "You know, I've had this idea for 10 years of portraying a little Santa, and I just want to hear your thoughts on that."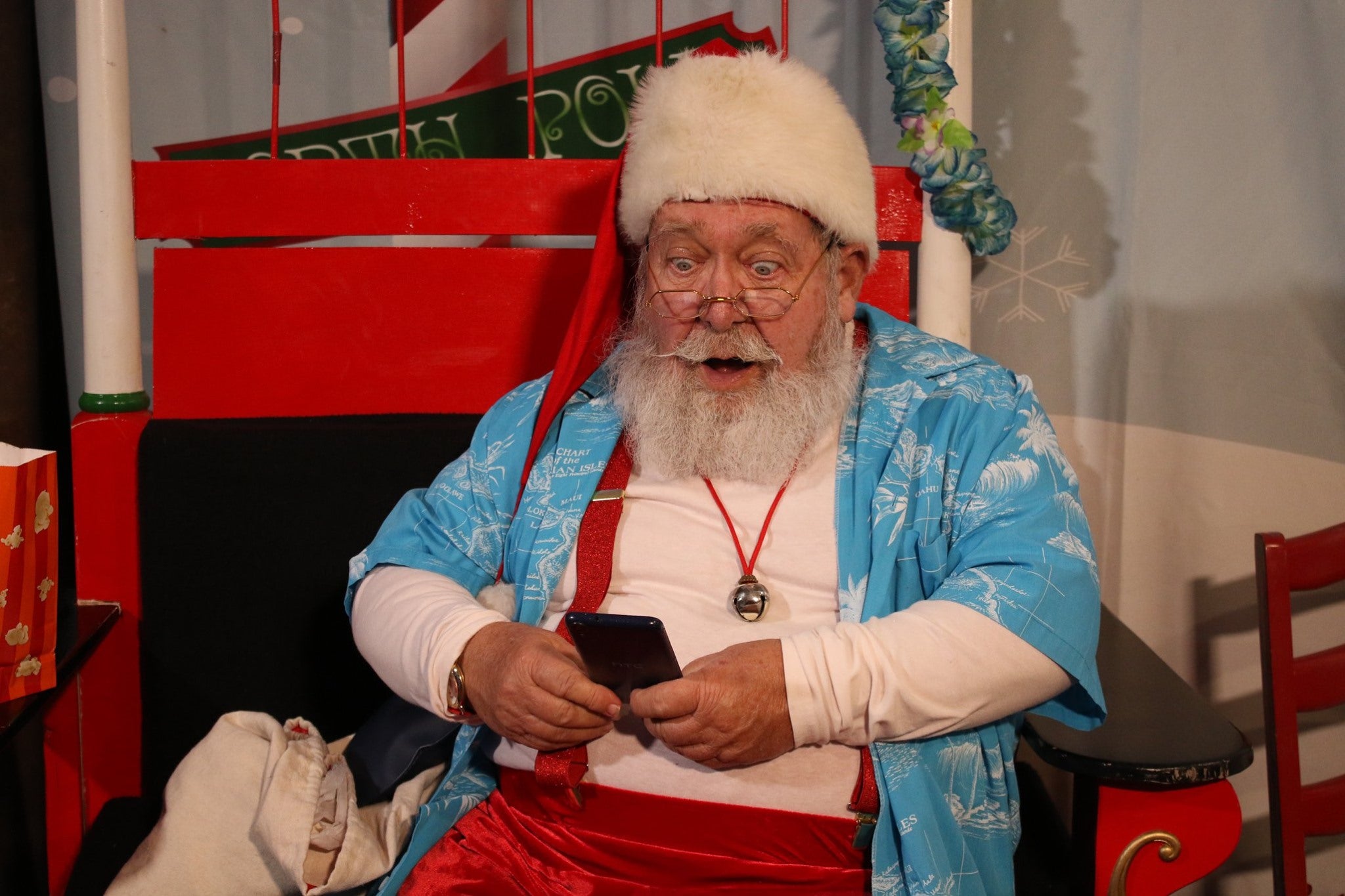 From there, I turned to the story. I said to him, "Look at that poem — you've read it, you know it by heart — so what was Santa?" So he started to say the poem and the lines about Santa, and he says, "Santa was a 'Jolly Old Elf' with his 'eight tiny reindeer and his miniature sleigh.'" So I pointed to myself and I said, "A jolly old elf with eight tiny reindeer and a miniature sleigh!" Then he laughed and said, "Okay Snappy, you got me. Let's do it." And for the last three years, I've been a little Santa.
His eyes — how they twinkled! His dimples, how merry!
His cheeks were like roses, his nose like a cherry!
His droll little mouth was drawn up like a bow,
And the beard on his chin was as white as the snow;
The stump of a pipe he held tight in his teeth,
And the smoke, it encircled his head like a wreath;
He had a broad face and a little round belly
That shook when he laughed, like a bowl full of jelly.
He was chubby and plump, a right jolly old elf,
And I laughed when I saw him, in spite of myself…
He gave me two outfits, and I had them redone to make them fit me. Let me tell you — the kids just fell in love with me, especially at the little people's group. Some there said that their kids were so afraid of Santa that they wouldn't go up before, but that first year, I had all the little kids up there and they wasn't afraid to talk to me.
Since then, I've done events and I go to a couple of malls and sit in the chair for a weekend or two. Sometimes people are surprised because they have this image in their heads of the Coca-Cola Santa. They say, "Aren't you supposed to be an elf?" Some are just joking and that's fine, but sometimes it's ignorance. I've dealt with a lot of that over the years: I've been asked to leave parties as an elf, because people were afraid of me. One time I was hired to do a singing telegram and the guy paid me 40 bucks just to leave. He was deathly afraid of little people — it was a phobia, I guess.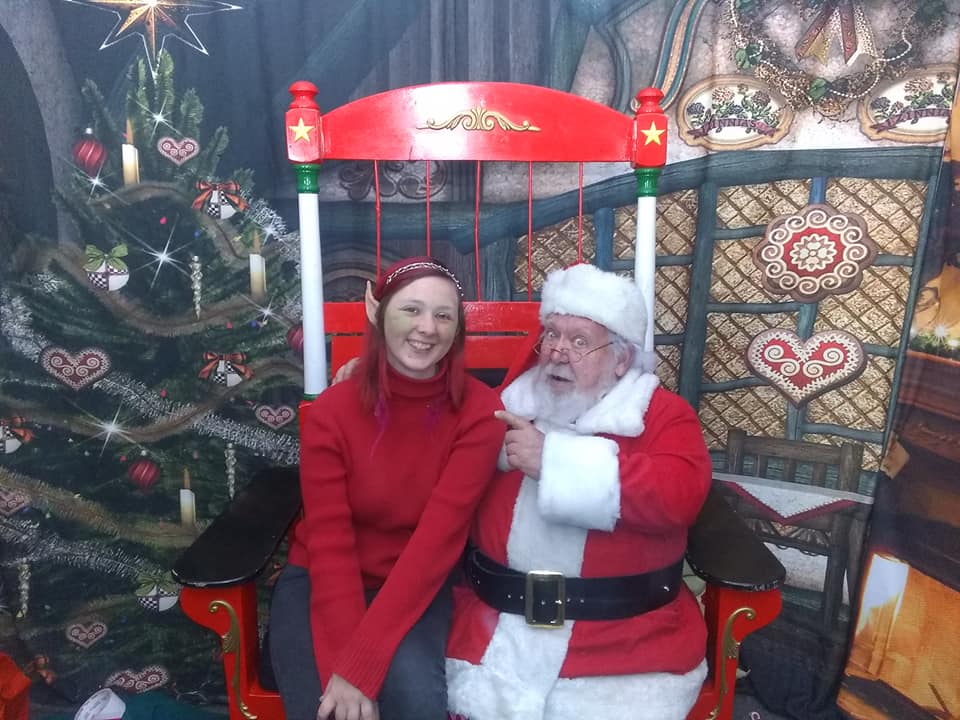 I've also had people pick me up just because I'm a little person. There's actually a high risk of getting picked up if you're a little person playing an elf — people think it's okay. When I was younger I could do it, but now I'm 69 years old, and I've ended up with a bad back because of it. So I tell people, "You can't pick me up," because it hurts.
At Santa & Co., sometimes people don't want to hire me as Santa because I'm little. The owner, he'll tell them, "I'll put him up against any Santa I have," but sometimes they still only want a big Santa. It's generally the adults who are ignorant; the children are much more accepting. If anything, sometimes seeing me as an elf was shocking to them because they're not accustomed to it, just like they're sometimes afraid of Santa — it surprises them. Just think of Big Bird; on TV, he's how big? But in real life, he's huge. That can be scary. 
In fact, when I'm Santa, kids usually come right up and sit down next to me. I don't have much of a lap, so usually only babies and real little ones sit on my lap, but kids have no problem sitting next to me and telling me what they want for Christmas. I've also been told at the malls I've worked at that people come up and say, "When's the little Santa coming back?" That's obviously great to hear.
To be a good Santa, you've got to know the history of Santa and Saint Nicholas. You've got to know how to work with the kids and share with them the spirit of giving, to explain to the children that Christmas isn't about greed. I'm not a terribly religious person, but Jesus is the reason for the season and I do believe in kindness and common sense.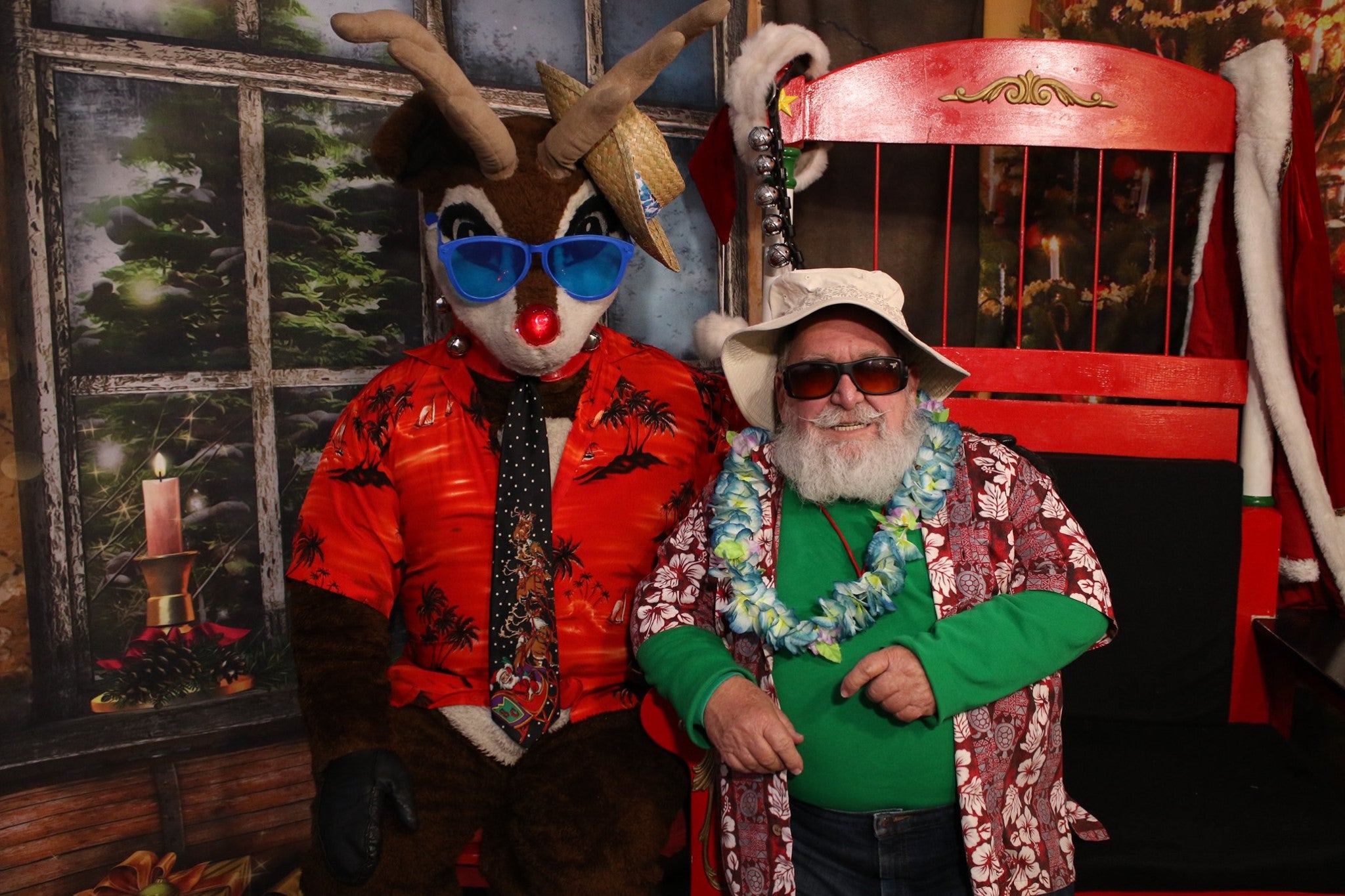 It also helps for a Santa to be able to sing and to do magic if they can. Our company focuses on entertaining the kids, but nowadays, we've got a lot of Santas who are mall Santas and they don't do any of that. When I was playing an elf, I'd sometimes upstage Santa, which I'm not supposed to do. But now, when I sit in the chair, I know how to entertain the kids, and after they've been waiting in that long line, I tell them that I've been waiting to talk to them — I get them to smile and tell me what they want. It's during that time that we get our pictures taken, rather than just sit there for the camera.
Those moments with the kids is what it's all about for me. Just talking to them one-on-one with a smile and a tender voice and the "ho ho ho's." Seeing the joy and the brightness of the kids — just letting them dream. That's what keeps me doing this. 
He spoke not a word, but went straight to his work,
And filled all the stockings; then turned with a jerk,
And laying his finger aside of his nose,
And giving a nod, up the chimney he rose;
He sprang to his sleigh, to his team gave a whistle,
And away they all flew like the down of a thistle.
But I heard him exclaim, ere he drove out of sight,
"Happy Christmas to all, and to all a good night!"
— As told to Brian VanHooker