Robert Pattinson's hottest trait? He loves pasta. During a recent interview with GQ, the actor admitted he's spending quarantine putting together a business proposal for a fast-food pasta company. "A pasta which you can hold in your hand," he tells writer Zach Baron.
In a thoroughly chaotic scene, Baron outlines Pattinson's attempt over FaceTime to make his pasta prototype. Quarantined in a rented London apartment with his girlfriend, model Suki Waterhouse, Pattinson improvises with an understocked food cabinet and picked-over corner store.
The result is what Pattinson calls piccolini cuscino (Italian for little pillows): a haphazard microwaveable penne sandwich full of sugar, the carved-out top half a hamburger bun, and… corn flakes. "I went to the shop, and they didn't sell breadcrumbs. I'm like, 'Oh, fuck it! I'm just getting cornflakes. That's basically the same shit,'" he tells GQ. 
I don't know, Rob! This sounds worse than Sbarro mall pasta. Still, as a third-generation Italian-American and Generation Z gay, I wanted to give Pattinson, his perfect jawline and that pasta proposal the benefit of a brain smoothed by quarantine.
Evoking — and shaming — the spirit of my Sicilian ancestors, I attempted to make Pattinson's microwave pasta as authentically as possible.
But Pattinson never finished his recipe. He put foil in the microwave, which sparked an electrical nightmare. So simply finishing my attempt meant success. Still, I wanted to hate it. I wanted the zapped bread, penne and cheese monstrosity to thoroughly insult every fiber of my Dago bones.
Unfortunately, I enjoyed Pattinson's over-sugared recipe. Now I must unpack why.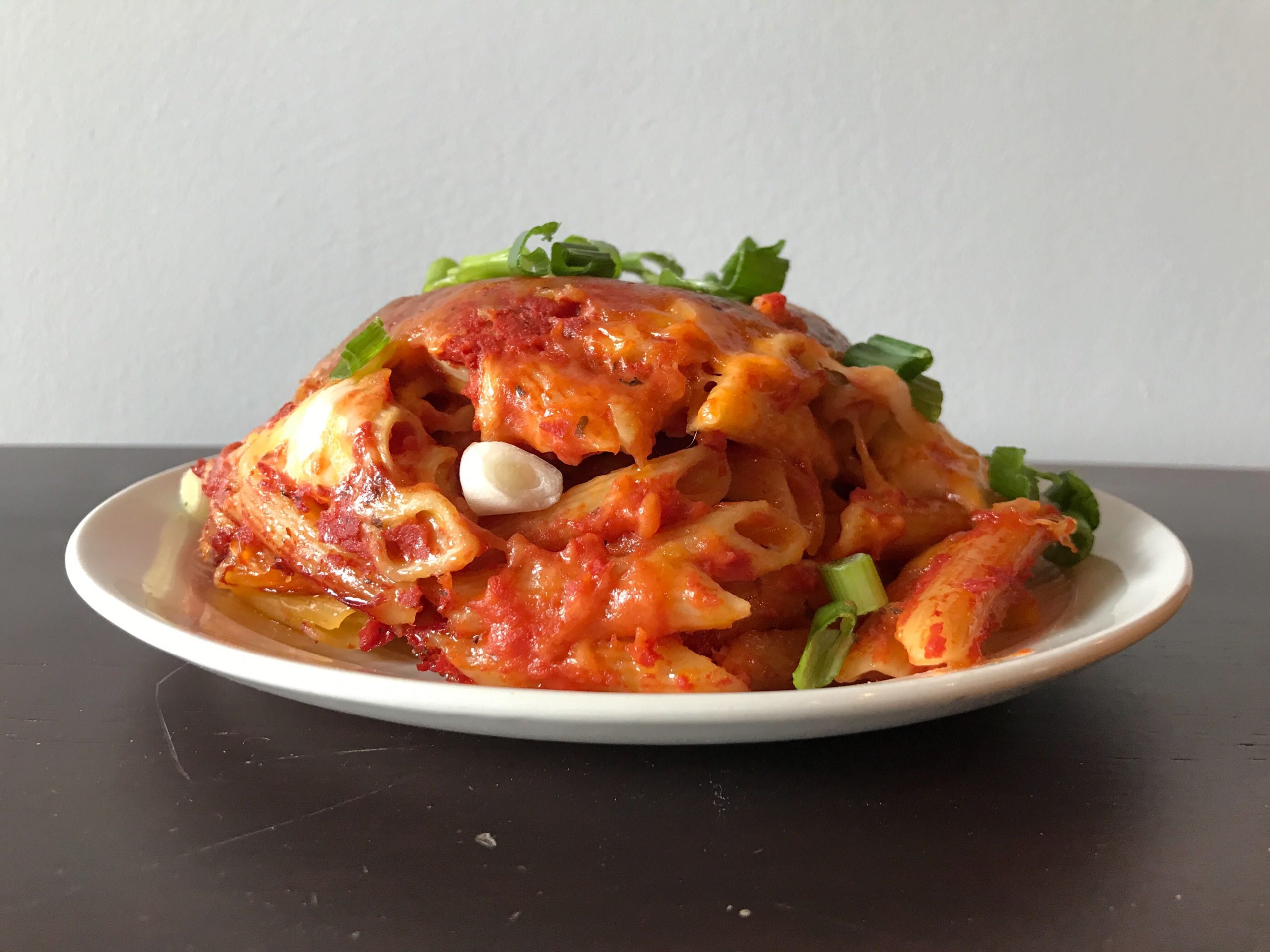 Robert Pattinson's Piccolini Cuscino: The Recipe
Ingredients
½ box of penne pasta
2 cups of corn flakes, crushed
1 ½ tablespoon of sugar
2 slices of mozzarella cheese
2 slices of cheddar cheese
2 slices of Monterey Jack cheese
½ cup of tomato sauce
1 top half of a hamburger bun, hollowed
What You'll Need
2 medium-sized microwave-safe bowls
1 small bowl
1 spoon
1 medium-sized plate
parchment paper
patience and an unrefined palate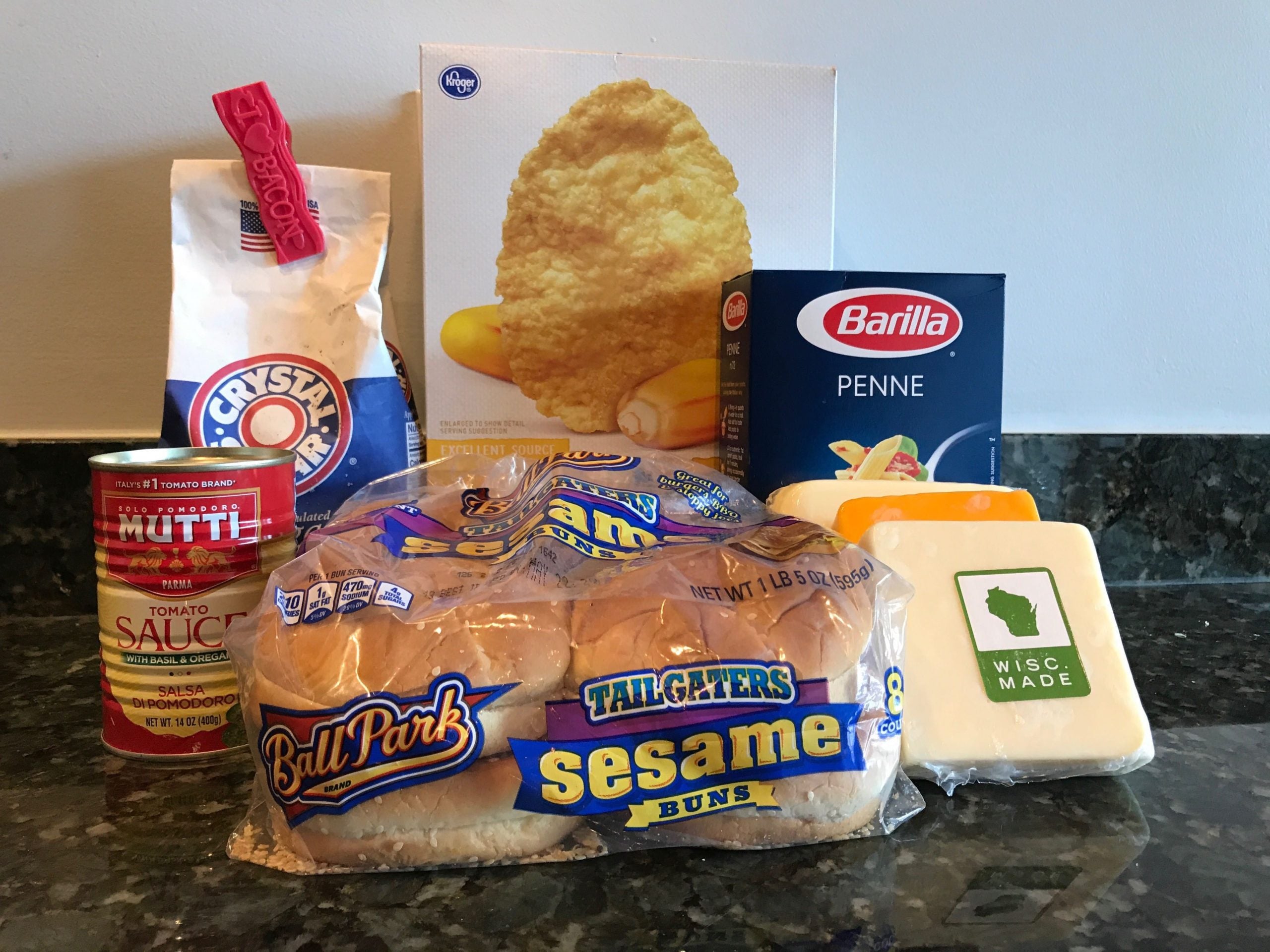 Instructions
Mold parchment paper around the inside of one medium-sized bowl, creating a lining. Place your small bowl on top of the parchment to hold the shape.
Dump your pasts into the second medium-sized bowl. Fill the bowl with water until all pasta is submerged. Microwave for eight minutes.
Remove the bowl and dump the crushed corn flakes onto the parchment paper. Smooth over with a spoon to form a basin.
Dump ½ tablespoon of sugar onto the corn flakes. Why? "It really needs a sugar crust," Pattinson says. Weird, but okay.
This is where it gets concerning. Layer two slices each of mozzarella, cheddar and Monterey Jack on top of the cornflake-sugar combo. Tip: Cut your cheese slices in halves.
Add another ½ tablespoon of sugar. I'm sorry.
Spoon and spread the tomato sauce on top of the corn flake–sugar–cheese mess.
Try not to pull your hair out.
Add the remaining sugar. Again, I'm sorry.
Dump your microwaved pasta on top of your mound of carbs and cholesterol. Smooth the pasta into an even layer.
Hollow out the top half of a hamburger bun and place it on top of your concoction. I don't know why.
Cover the bowl in parchment paper and microwave for 10 minutes.
At this point, Pattinson, who used foil instead of parchment paper, ducks for cover when "a lighting bolt erupts" from the microwave. If you didn't know, foil is not microwaveable. "Yeah, I think I have to leave that alone," Pattinson says. "But that is a piccolini cuscino." Do not do this.
By the time you're done thoroughly questioning what in your life led you to make an actor's microwaveable pasta at noon on a Tuesday afternoon, your timer should have gone off.
Using oven mitts, flip the bowl onto a plate. Remove the bowl and parchment paper, slowly.
Garnish with scallions and dig in! Try not to cry.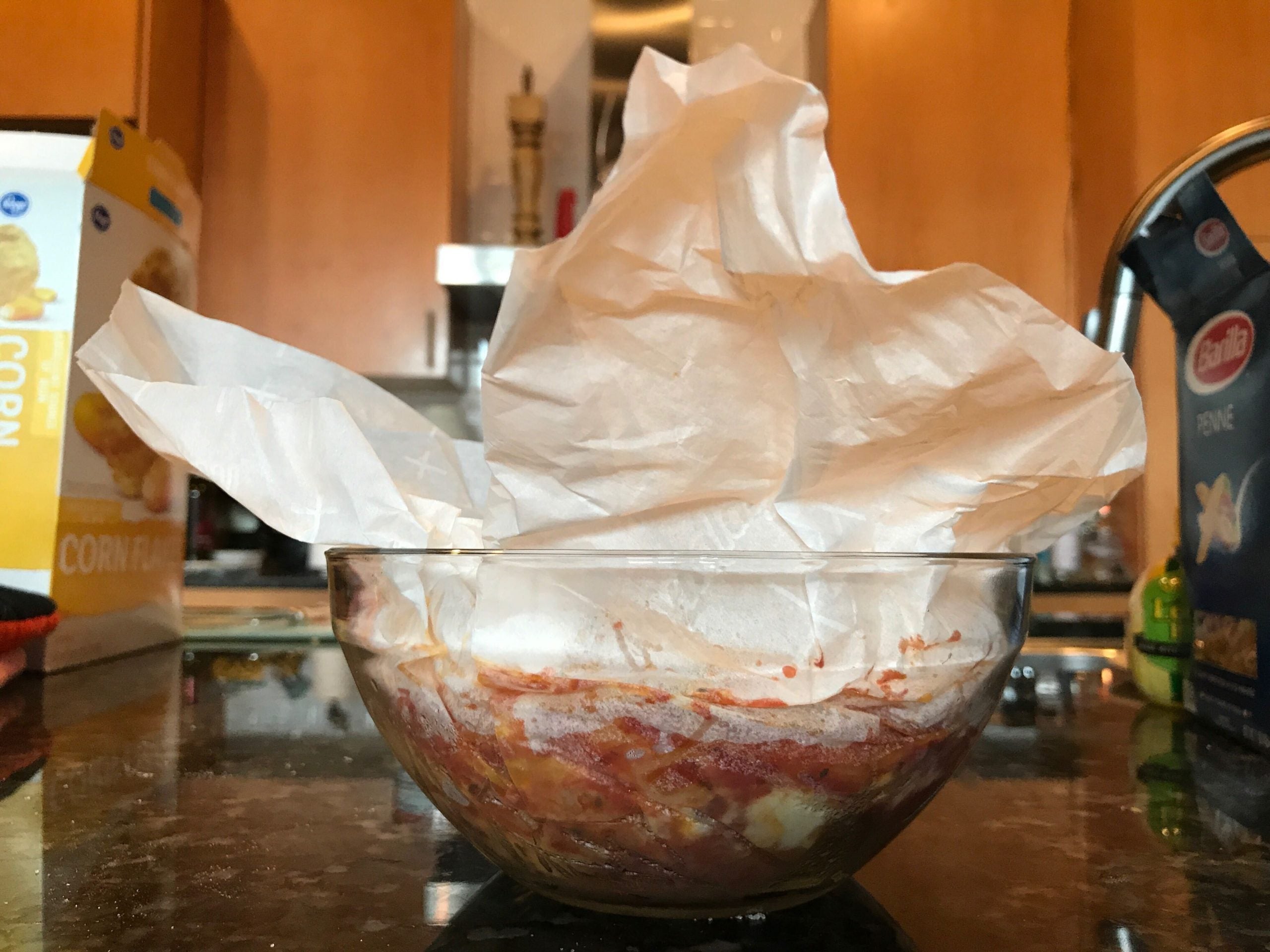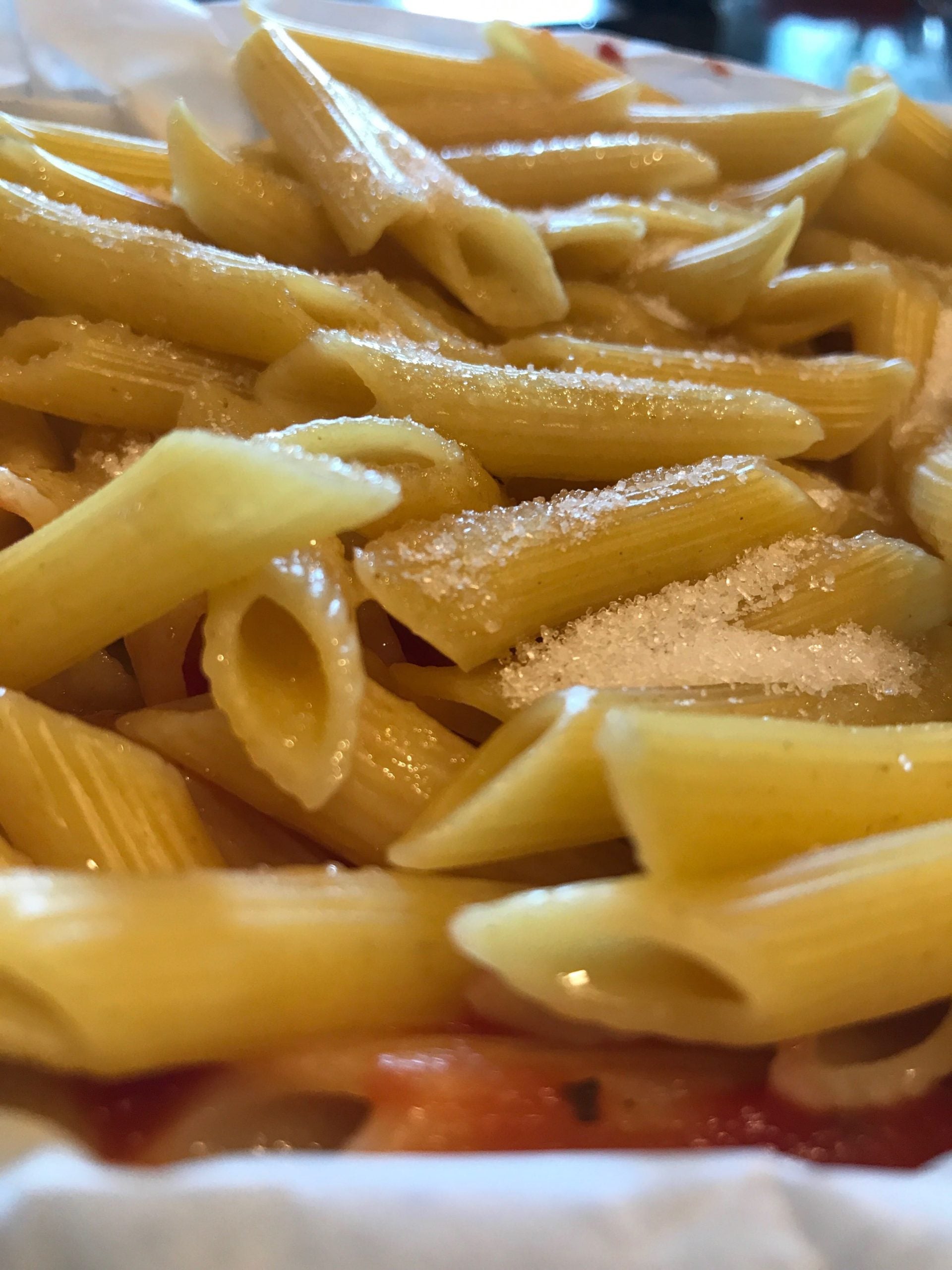 Robert Pattinson's Piccolini Cuscino: Review
Honestly, Pattinson's mess of a meal isn't that bad. It's more of a baked ziti than a pasta sandwich, and it tasted like what I expected: overly chewy pasta candied by too much sugar. Still, I happily ate half the dish.
My family disagrees. "It was just awful. The sugar upset my stomach for hours. It seems like a dessert dish at Buca di Beppo," my brother tells me.
Or, as my Irish mother (I'm Italian on my dad's side) says, "I'm not Italian, but I don't think a microwave is a place for pasta." She's right. Sorry, Rob.