The internet is ablaze with memes about Rihanna going in on her sometime-boyfriend, Saudi billionaire Hassan Jameel, while the pair vacationed in Mexico. That's all well and good, except for one thing: I'm not the guy she's yelling at. I would very much like Rihanna to yell at me.
Although Jameel has jumped several hoops to achieve the honor of Rihanna verbally stomping his nuts — meeting her, dating her and pulling whatever bullshit he did — I do not think, from what we've seen, that he's any good at taking it. He's clearly talking back, which strikes me as disgraceful.
The proper response to Rihanna calling you out looks a lot more like this: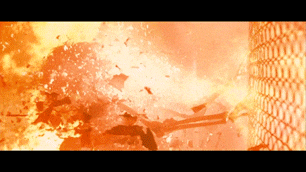 Now, do I deserve to sit around a five-star resort and have Rihanna annihilate me with her fury? Of course not. But you can bet I'd empty my bank account for the experience.
It would be a cleansing fire, and I'd let it consume me whole. Just imagine: Rihanna tells you that you're trash, and you know in your pig-fuck heart that she's right. I swear it might flay the pale, freckled flesh from my delicate bones. A shimmering instant of pure beta-male submissiveness. Divine.
The best memes we have about Rihanna — from riding a jet ski sidesaddle to her soul-withering glances to the continued humiliation of Drake — establish her as a badass of the highest order.
She's thought to be the queen of big dick energy, and it's not uncommon for a straight man to want this kind of woman to dominate him, whether in bed or with access to his bank account.
Being in control gets boring in a patriarchy where men are "supposed" to lead. There are few appropriate outlets for bottled-up self-loathing like mine. Sometimes a guy needs a partner to puncture the lies privilege has made him believe. It's cathartic.
Moreover, the attraction to a dominatrix figure isn't necessarily sexual, but a thrilling dynamic nonetheless. In some way it's a relief to be shamed and punished, like a Dostoevskian criminal who yearns to get caught so that he may offload his guilt.
The tweet above — part of an excellent fanfiction series by Hunter Harris, an associate editor at Vulture — is a solid approximation of how it feels to learn that Rihanna is unloading on a dude who isn't you, and angrily pointing at him, no less: "What was the sequence of decisions by which someone else personally disappointed this earthly deity and then bore the total weight of his transgression?"
Then you come to find out that this viral spat was over…soccer? I'm horny.
In an Instagram post, Rihanna clarified the cause of the exchange. The fact that she had to at all says something about how unrelenting and toolish the supporters of her ex, the habitually violent singer Chris Brown — who pleaded guilty to assaulting her in 2009 — really are.
These loyal abuse-defenders and victim-blamers seized upon the Mexico photos as proof that Rihanna, not Brown, is the toxic, harmful partner in every relationship. Back here in reality, of course, they were images of an animated conversation, weirdly augmented by Rihanna's rep as a stone-cold "Bitch Better Have My Money" kingpin, and these same bros are too scared to admit that a woman standing up for herself is sexy.
Yet, though for her it means no more than a flick of the tongue, it isn't worth Rihanna's time to correct these trifling males in her mentions. This would be too great a mercy, which is why cuckbois like me will always crave it. We seek release from our imperfect nature. We ask Rihanna to prise open our flaws and reveal the sobbing infant within. But she doesn't owe us that, never has. All we get is the fantasy of ruin. Rihanna has more important work to do.