On a foggy hilltop in San Francisco, beyond the ocean-blue front doors of a cheerfully restored Victorian house, 20 strangers sit in chairs in two large circles, speaking intimately about death.
The air in the parlor is fragrant with baked goods and coffee, fraught with quiet emotions. Dusk filters through the sheer curtains on the bay window; the furnishings are a mixture of antiques, original works of art and pieces you might find in your grandma's apartment. On the wall is a large canvas of an ensō, a Zen circle, which symbolizes absolute enlightenment — strength, elegance, the universe and mu (the void). It's also the logo of the Zen Hospice Project (ZHP), a nonprofit residential care facility where death is treated less like a catastrophic medical event and more like a natural part of life.
"I feel like death is always there," says a 20-something with a ponytail and a beard. "It can be paralyzing. I don't know what to do with it."
"Knowing I'm going to die, knowing we're all going to die, makes things feel kind of futile," says a woman in her thirties. "I try to be upbeat with my kids, but I'm walking around experiencing a kind of pre-grief. My parents are going to die. My husband is going to die. I'm going to die. It's going to happen, you just don't know when."
"Who's going to even know I was here?" asks a woman with a nose ring.
As the sharing continues, the diverse crowd appears to draw closer together, leaning into the conversation. Most of them have come here, to the Zen Hospice Project Guest House in San Francisco's Lower Haight, in response to a public announcement of this meeting, one in a series that's been billed as an "Open Death Conversation," a forum for discussing the many aspects of death and dying. That most in attendance found news of the meeting online conjures a wrenching montage — so many diverse people, each on his or her solitary screen, searching for answers to deep personal fears, Googling words like death and dying.
"I feel like death is always there. It can be paralyzing. I don't know what to do with it."
One floor above, death is less abstract.
In five spartan rooms decorated with personal items, five residents of the Guest House are spending their final days, attended in round-the-clock shifts by more than 100 trained volunteers and staff, who take a Zen Buddhist approach to helping people die mindfully — to savor their last days, to view death not as a tragedy, but as an ending of one beautiful thing and the beginning of another.
Last year, 45 people departed our earthly realm from this whisper-quiet transit station. During their final days, the residents — the word "patient" is discouraged — watched their favorite movies and TV shows, engaged in preferred activities of which they were still capable, shared silent or intensely personal moments with volunteers, spent comfortable quality time with family, all of it with minimal invasive treatment (though pain medications and other drugs are freely used), away from the institutional setting of a hospital. The residents ate their favorite foods, prepared to order by a noted chef and a staff of kitchen volunteers, who keep a whiteboard of everyone's likes and dislikes — they'll even cook whole meals or special cookies for people who are no longer eating, just because they love the smell. Those who wished, and were able, could go out to the beautiful garden terrace — bamboo and orchids and fresh herbs for the kitchen — to smoke cigarettes or medical marijuana, or to share a good bottle of wine with visiting loved ones.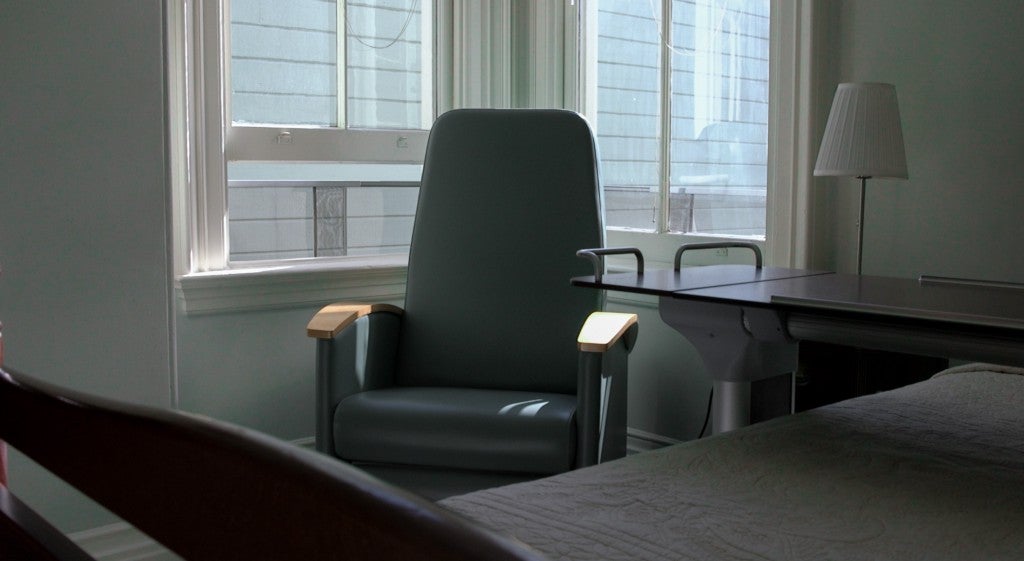 After every passing, the entire staff, and the families and residents who so desired, returned to the terrace for the Flower Petal Ritual, a ceremony in which petals are sprinkled over the carefully washed and dressed body of the departed loved one before it's taken to a waiting hearse.
Though people become technically "hospice eligible" when their doctors determine they have only six months to live, the average stay at the Guest House is about three weeks (one notable resident enjoyed her stay so much that she recovered and is still alive and thriving at a long-term care facility). Compared to the average of $6,000 a day for hospital-based hospice care, the Guest House charges residents about $800. There's a sliding scale to accommodate the less fortunate; much of the ZHP budget relies on charitable donations. A cooperative agreement with the University of California, San Francisco health system also helps meet the bottom line. Unlike home hospice services, where people are allowed to die in their own houses, attended by their bereaved (and often unprepared) families, residential health care, like that provided at the Guest House, isn't covered by Medicare or private health insurance.
In both practical and philosophical ways, the ZHP is trying to change the way our society approaches death. The program originated in the late 1980s, under the auspices of the San Francisco Zen Center, as a response to the epidemic of AIDS deaths in the city and the nation at that time. Since then, ZHP has grown into an independent nonprofit organization that provides bedside care for people (and their loved ones) facing advanced terminal illness. Their larger mission is to train and support a new wave of volunteer and professional caregivers adept in the principles of Zen Buddhism and palliative care, a growing medical field that stresses a multidisciplinary approach to caring for the dying — employing a range of medical, philosophical and sensory therapies to provide relief from symptoms, pain and the extreme mental stress of one's impending and often painful death, whatever the diagnosis.
ZHP opened the Guest House officially in 1990. In 2010, after a six-year renovation and reorganization, the Guest House was re-opened as a licensed residential care facility for the chronically ill with 24-hour nursing staff, all of whom are trained in its Zen approach. Including ongoing service at nearby Laguna Honda Hospital, one of the largest public long-term care facilities in the U.S., Zen Hospice workers have served more than 31,000 people in the Bay Area.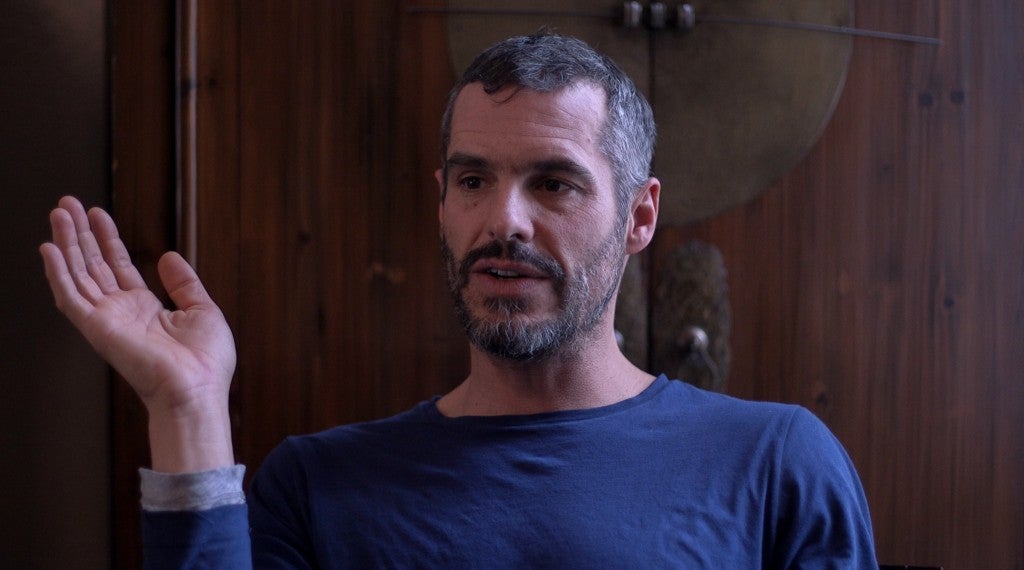 In time, the staff and supporters of ZHP hope their approach will become more standard around the country and the world, revolutionizing the way we look at death, and removing some of the fear and angst that so many carry around silently every day.
"We can't solve for death, but we can design toward it," says BJ Miller, a hands-on physician who specializes in palliative care, and who also serves as the senior director and advocate for ZHP.
A handsome and charismatic triple amputee — who goes everywhere with his dog and has started a successful company that makes hip shoes for prosthesis wearers — Miller lost both legs below the knee and his left hand below the wrist in 1990, when he was a sophomore at Princeton, the result of a free-spirited but unadvisable urge to climb to the top of an idle New Jersey Transit commuter train. Eleven thousand volts surged through his body; he spent months thereafter in excruciating pain in a burn unit. It was there that Miller began his long and personal relationship with the notion of suffering and death.
Since his wildly-popular TED talk last fall, entitled "What Really Matters at the End of Life," Miller has been in high demand as a speaker at a time when the national conversation about death and dying are undergoing a shift. In recent times, there has been renewed debate over assisted suicide; several best-selling books and viral videos have made the rounds. In more than 20 countries, thousands of people have gotten together to discuss dying through a project called Death Over Dinner.
"The need for food has birthed cuisine. The need for shelter has given rise to architecture. The need for cover, fashion. And for being subjected to the clock, well, we invented music. So, since dying is a necessary part of life, what might we create with this fact?"
What Miller and the ZHP are talking about, he says, is drawing a distinction between models of care that are "disease-centered" and ones that are more "patient-centered" — designed to usher a person more easily into death. In this model, the type of care offered, says Miller, "becomes a creative, generative, even playful act. 'Play' may sound like a funny word here. But it is also one of our highest forms of adaptation. Consider every major compulsory effort it takes to be human. The need for food has birthed cuisine. The need for shelter has given rise to architecture. The need for cover, fashion. And for being subjected to the clock, well, we invented music. So, since dying is a necessary part of life, what might we create with this fact?"
Instead of a sterile environment with expensive machines and invasive treatments, asks Miller and the ZHP, why not allow life to play itself out in a different fashion? Instead of going out with a fearful whimper or a valiant but vain fight, Miller says, "aging and dying can become a process of crescendo through to the end."
Maybe, he says, "we can learn to live well — not in spite of death, but because of it. Let death be what takes us, not lack of imagination."
On another afternoon in the Guest House, Celeyce Matthews is sitting in the parlor. The cook has been making cornbread; the down-home smell wafts around the first floor. Four of the residents upstairs are comatose. The fifth is not eating. Either way, the kitchen staff tries to keep if fragrant and cheery. Volunteers snack on the muffins.
Matthews is 46, born in Berkeley. Her parents, who she calls "lefty do-gooders" made up her name unusual first name. Nearly two decades ago, Matthews says, she had her first experience with death; her grandmother was dying of pancreatic cancer in hospice care at home. "As she breathed her last breaths, we were all around her, we all got to say goodbye. And then afterwards my mother, aunt and I, we cleaned and dressed her and we put a little makeup on her and we covered her in my great great grandmother's beautiful linen sheet. Then we all sat around and ate spaghetti. We had a meal around her body. And I remember feeling proud of her because it was such a process to let go of life."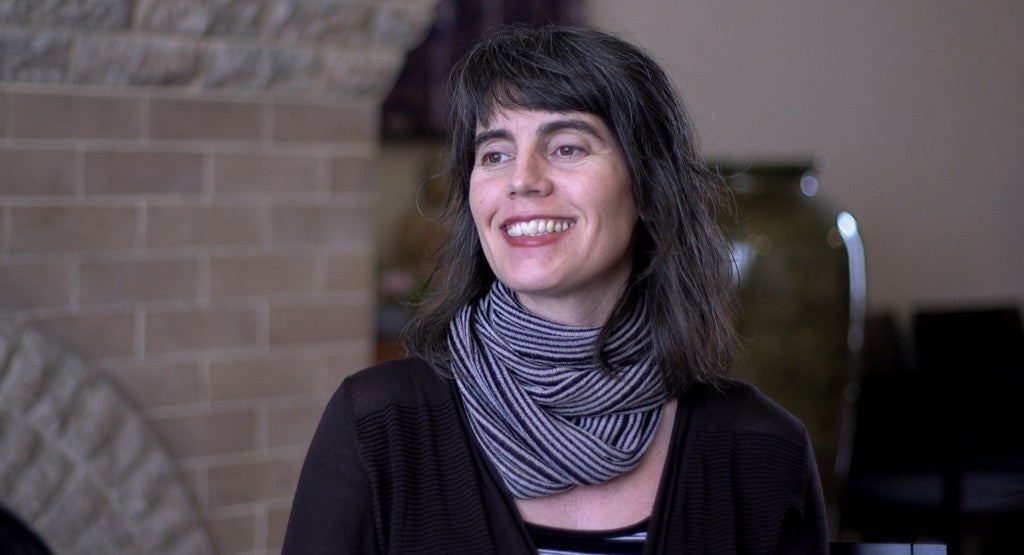 Over the ensuing years, Matthews worked as a teacher and artist and as a mindfulness coach, but the resonance of her grandmother's death was never far away from her thoughts. She was at a meditation retreat when she heard about the Guest House and the volunteer program. "I read about it, and it was suddenly very clear. I said, 'That's it! That's what I want to do!'" She took the training; she's been volunteering now for more than a year — doing everything from bathing people to feeding them to just sitting there and watching TV with them. "I love sitting quietly with a resident and paying attention to them, noticing the way they look, the way they're breathing — just being present with the knowledge that they're dying, that these are their final days and that this also will happen to me in some form."
"What was so amazing was that his limbs were cold, but as we rolled him to his side, his back was still warm. And the thing that struck me was: this is literally the last of his life's energy. I got to feel that."
Recently, she completed her certified nursing assistant training and will soon begin working at the Guest House with an eye toward becoming a registered nurse to provide care to the fatally ill who are too sick to do much at all. "One woman I think a lot about. She was bedridden. She may have had some dementia happening, but she was in this amazing state of gratitude. We had this ritual together where I'd be feeding her brownies, and she'd say, 'I'm so grateful for brownies!' and I'd repeat, 'I'm so grateful for brownies.'" Another man died during one of Matthews's shifts. "[He] was 94 years old. It was such an honor to be with his body and to clean it and care for it, just as I had done for my grandmother.
"What was so amazing was that his limbs were cold, but as we rolled him to his side, his back was still warm. And the thing that struck me was: this is literally the last of his life's energy. I got to feel that."
Dedan Gills had always hoped to die in his beloved Mendocino, surrounded by the Redwoods, the ravens and the ocean, his books and poems-in-progress, all the things that he loved, most especially his wife, Belvie Rooks.
A writer, poet and civil-rights activist, Gill's most recent project had been undertaken together with Rooks, a writer, educator and producer whose work weaves the worlds of spirituality, feminism, ecology and social justice. The project was called Growing a Global Heart. The mission: to plant one million trees along the routes of both the Transatlantic Slave Trade in West Africa and the Underground Railroad in the United States "to honor and remember the millions of unnamed, unheralded and unremembered souls who were lost during the slave trade" and "to help combat the ravaging effects of global warming and catastrophic climate change."
Then, in March 2012, Gill was diagnosed with liver cancer. He had 70 percent of his liver removed. The surgery went well; the cancer went into remission. Gills and Rooks went on with their lives' work, spending time in Ghana and Senegal, as part of an ongoing exploration into the intergenerational impact of the slave trade.
A year ago, the cancer returned. Though the couple made an effort to carry out Gills' wishes and stay at home in Mendocino, as he became more incapacitated, as the disease became more painful, it became obvious that they needed to change their plans. They made the difficult decision to move him to the ZHP Guest House.
Over the next four and a half months, if it could be said that a man could thrive even as he was dying a painful death, Gills did. He went around and introduced himself to every patient who came and went during his time on the second floor. A learned and impressive man with a deep spirit and a full complement of exciting stories and experiences to tell, and much wisdom to impart, Gills became a popular and valued fixture in the Guest House, beloved by all the staff and volunteers. Rooks herself took the volunteer training course. When he was up to it, Gills was asked to address some of the classes. Last August, they celebrated his 70th birthday and their 8th wedding anniversary there.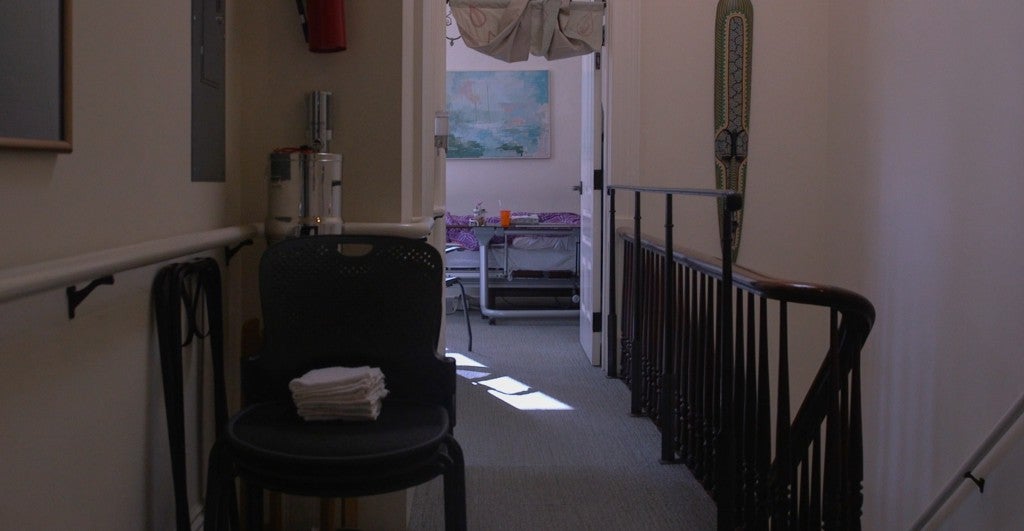 "I never really expected in hospice to find a family of people that I feel in touch with," Rooks says. "I never expected to find community. I just expected there would be clinical services, pain would be managed and that would be it. But it became powerfully transformative for both of us."
One Sunday afternoon, Gills and Rooks learned from a nurse that another one of the residents, call him Bob, was celebrating his 85th birthday. A small crowd of relatives came and went throughout the day, paying respects to the family's dying patriarch.
At some point in the afternoon, Rooks remembers, "Dedan said to me, 'I'm going to go down and wish Bob a happy birthday.'"
Gills left the room. Two steps out, he turned around and came back, grabbed a stuffed animal someone had given him.
"I'm gonna pass this forward," Gills told his wife.
The following Tuesday night, Bob died.
When Gill and Rooks went down to the garden terrace for the Flower Petal Ritual, they found Bob on the gurney. The stuffed animal had been laid upon his heart, his arms wrapped around it.
Bob's wife came up to them.
"I just wanted to thank your husband so much," Rooks remembers her saying. "That little toy he gave to Bob was his only birthday gift." Because Bob was dying, nobody thought about gifts.
Dedan Gills died about 15 weeks later, a long stay by hospice standards. His Flower Petal Ritual was perhaps the most crowded in Guest House history.
Mike Sager is a contributing writer at MEL. He previously wrote about Ron Popeil's final invention.
More from Mike Sager on MEL:
For even more MEL, follow us on Medium or subscribe to our newsletter.